Southbound Talent Exchange Picks Up Speed as Taiwan Launches Higher Education Fair in the Philippines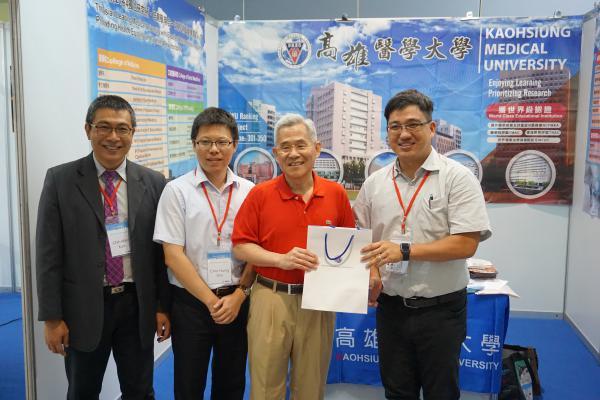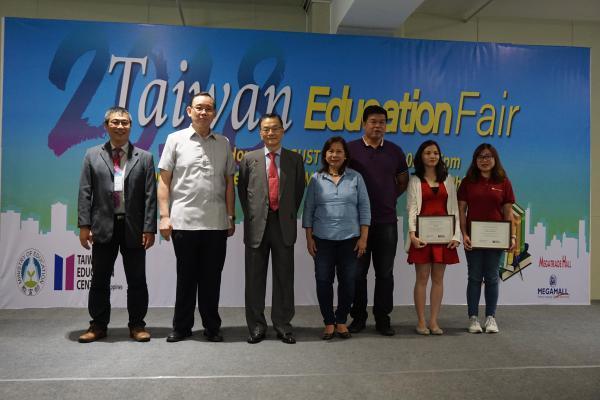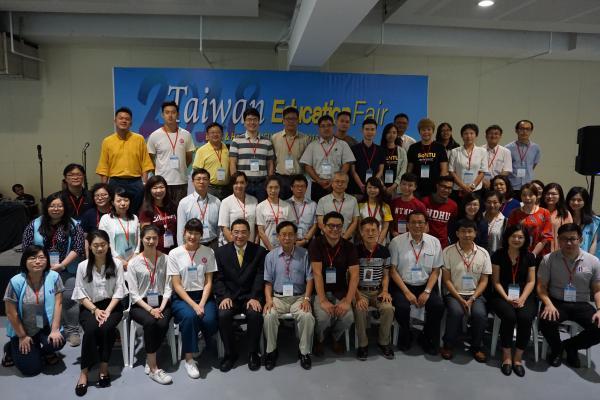 In order to strengthen the collaboration in higher education between Taiwan and the Philippines, the Ministry of Education has officially established the Taiwan Education Center-Philippines in Manila as of last year (2017). Being the first education fair hosted by the Center, the "2018 Taiwan Education Fair" will begin from August 19 to 20 at the SM Megamall in Mandaluyong, Metro Manila, and continue on August 22 at Batangas State University. Following this, presidents of higher education institutions from both nations are scheduled to meet at the Wack-Wack Golf and Country Club to attend the "2018 Philippines-Taiwan University Presidents' Forum." This series of events is expected to turn over a new leaf on the collaboration between Taiwan and the Philippines in higher education.
According to Dr. Chih-Wen Kuo, Vice President for International Affairs at National Sun Yat-sen University and Director of TEC-Philippines, the percentage of full-time faculty with doctoral degrees in Filipino higher education institutions is expected to rise. The implementation of the K-12 program in 2016 has led to opportunities for further training abroad for university faculty members. As higher education institutions in Taiwan strive toward internationalization, colleges and universities are actively promoting global exchange and collaboration through education and research. Taiwan and the Philippines have been close in economic terms, but have much room for improvement when it comes to academic exchange in either direction.
Dr. Kuo further emphasizes that according to the Ministry of Education's statistics on international students, there were 117,970 international students enrolled in universities and colleges in 2017 academic year. With only 856 students from the Philippines, the number of Filipino students increased by a mere 159 compared to the previous year. In contrast, roughly 10,000 Taiwanese students (including degree and non-degree students) travel to the Philippines every year to study in an English-speaking environment. This gap in student number leaves room for Taiwanese universities to work on opportunities and incentives for Filipino students to pursue studies in Taiwan. Aside from scholarships provided by over 20 Taiwanese universities at the Fair, the TEC-Philippines also organizes events regularly to promote Taiwan higher education and hopes to attract more talents to pursue further degree in Taiwan.
The 2018 Taiwan Education Fair attracted nearly 500 participants on the first day. Representatives from 24 Taiwanese universities provided information on various programs for students to study in Taiwan. Lottery prize drawings gave away Notebook, smart phones and power banks from ASUS, and roundtrip airfare from Manila to Taipei by China Airlines & EVA AIR. University also gave away 2 full scholarships for students to study in Taiwan. Participants felt the energy and passion from Taiwan Higher Education representatives all over. Ambassador Hsu from the Taipei Economic and Cultural Office in the Philippines (TECO) also came by each booth to show support to university representatives.
At the 2018 Philippines-Taiwan Presidents' Forum, presidents and senior leaderships from both sides had in-depth discussions on issues such as globalization of education system, regional development through educational collaboration, innovation in industry-university collaboration, and lifelong learning for overseas Filipinos. The Forum concluded with a joint declaration on Philippine-Taiwan Universities Partnership for Sustainable Regional Development among participating universities and public agencies that promises to form a greater overarching bond through educational connections to nurture academic talents in both Taiwan and the Philippines.