Higher Education Leaders of Taiwan and the Philippines in Manila for Bilateral Presidents' Forum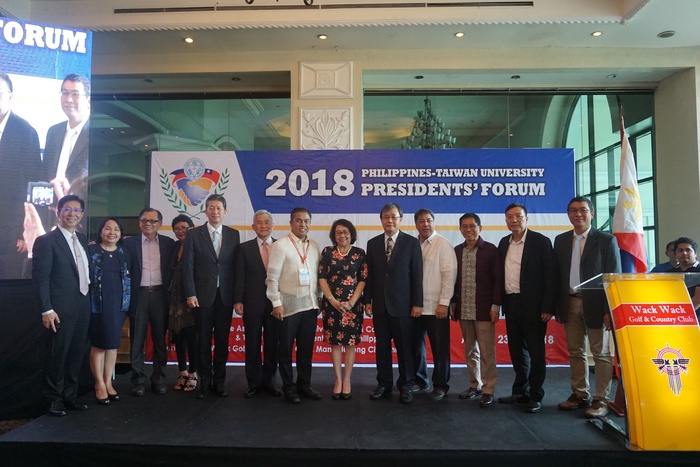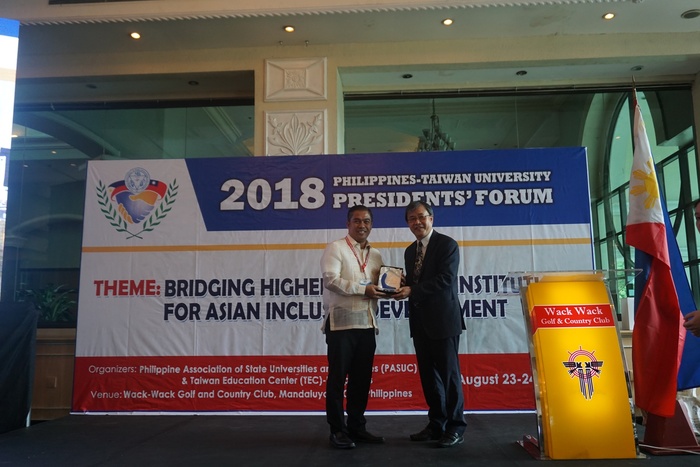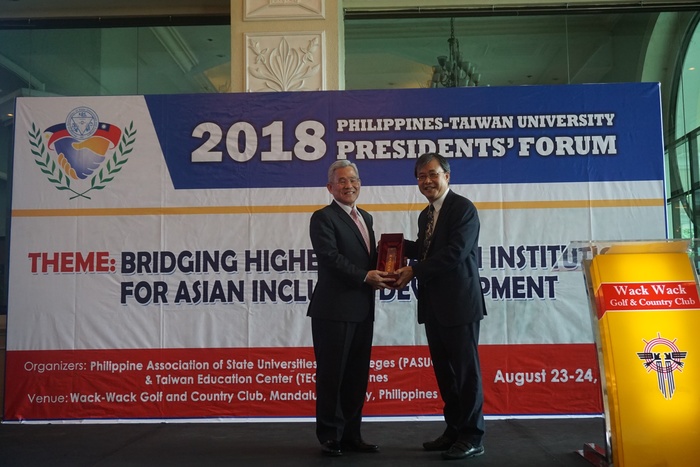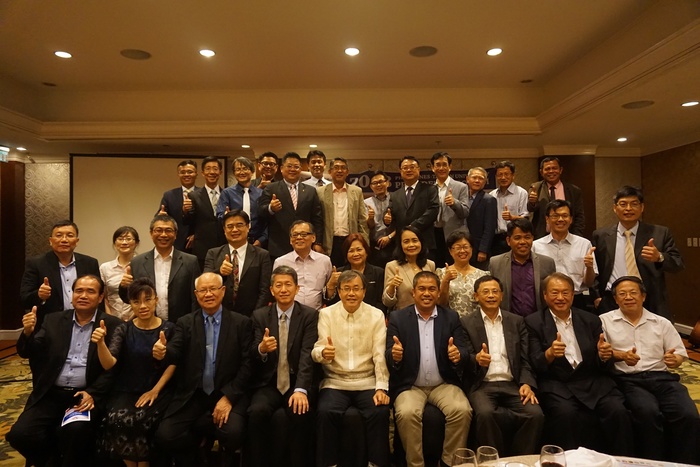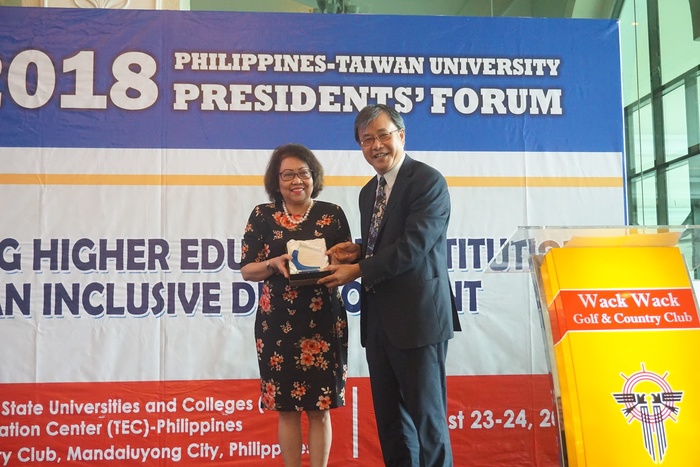 As academic exchanges between Taiwan and the Philippines increased over the last few years, the first "Taiwan Education Fair" held on August 19-20 in Manila and on August 22 in Batangas State University concluded with a success. Immediately following is the "2018 Philippines-Taiwan University Presidents' Forum" on August 23 to 24 at the Wack-Wack Golf and Country Club in Mandaluyong City, Philippines. The forum was jointly organized by Philippine Association of State Universities and Colleges (PASUC) and Taiwan Education Center (TEC)-Philippines. Nearly 220 university Presidents and leaders attended. Among the honored guests were Hon. Lilian A. de las Llagas, Commissioner of Commission on Higher Education (CHED), Dr. Teodoro "Ted" J. Herbosa, the Executive Vice President of the University of the Philippines (UP), Michael Pei-yung Hsu, Ambassador of the Taipei Economic and Cultural Office in the Philippines (TECO), and Mr. Andy Cheu-An Bi, Director-General of the Department of International and Cross-strait Education of Taiwan's Ministry of Education (MOE).
The theme of the forum was "Bridging Higher Education Institutions for Asian Inclusive Development," and the opening ceremony began with a prayer led by PASUC President Dr. Tirso Ronquillo. Dr. Tirso welcome all of the participants and hoped that this forum will build strong foundation for cooperation by working together. We have to conscientiously move forward together as partners rather than competitors in developing an academic atmosphere that induces knowledge creation and stimulates creativity and innovation. We are duty-bound to conceptualize and concretize strategic initiatives to help create an environment that fosters dynamic involvement and active engagement.
Representing Taiwan, Director-General Bi states that the Taiwan government initiated the New Southbound Policy to enhance cooperation and exchanges between Taiwan and countries in Southeast Asia, and Philippines is our strategic partner with many similarities. The new policy initiated programs to encourage talent mobility including scholarships for internships and short-term programs in the Philippines for Taiwanese students, and for Filipino students to come to Taiwan for holiday programs and TEEP (Taiwan Experience Education Programs). Earlier this year the MOE launched the "Mount Jade program" and the "Higher Education Sprout Project" for universities to increase global competitiveness. From the representative office, Ambassador Hsu expressed that this moment has been long overdue for educators from both sides. This is only the beginning and we look forward to increasing education cooperation between the two countries as our Ministry of Education has confirm the position of an education officer to station in TECO in Manila.
Executive Vice President of the University of the Philippines (UP) Dr. Teodoro Herbosa stated that UP had been looking inward instead of outward previously and is now opened for international collaboration in faculty exchange and research collaboration.
On behalf of TEC-Philippines, National Sun Yat-sen University President Ying-Yao Cheng expressed that higher education institutions are facing the same issues such as globalization of education system, regional development through educational collaboration, innovation in industry-university collaboration, and lifelong learning for overseas Filipinos, and we should take on social responsibilities together for the betterment of our region. In addition with challenges of Industry 4.0, we should also integrate big-data and technology in university governance as we look into the future. President Cheng expressed special thanks to CHED, PASUC and Ambassador Hsu for the success of this first forum.
TEC-Philippines was established in September of 2017 with support from the Taiwan Ministry of Education and operated by NSYSU with office located in Trinity University of Asia in Manila. TEC-Philippines has been continuously promoting Chinese Language programs, "Study in Taiwan" fair and Academic & Educational cooperation since its establishment. Dr. Chih-Wen Kuo, TEC Director and also Vice President of International Affairs at National Sun Yat-sen University, mentioned that collaboration between Taiwan and the Philippines has a lower language barrier as English is the official language for Filipinos. Also, it is much easier to work with the Philippines in training English-language human resource due to our geographical vicinity so to better integrate Taiwan in the ASEAN region and on the Global scale. Reciprocally, the Philippines gain access to the Chinese-speaking region through experiences and opportunities of studying in Taiwan.
Participants shared insights on issues regarding sharing higher education resources and inclusive education between Taiwan and Philippines, human capital development for OFWs, leadership development technological advancement train hub, and industry-city-university-entrepreneurship partnership. Dr. Tim Eing Ming Wu, the Executive Director of Edu-Connect Association, has connected higher education institutions and cities in Taiwan and the Philippines in the past years and encouraged further substantial cooperation.
Chairman Mr. Picasso Pao-cheng Cheng of the Kindness Hotel was recognized by the Taiwan Ministry of Education, University of the Philippines System and PASUC for the support shown in facilitating exchanges between Taiwan and the Philippines. Mayor's night was sponsored by the City of Mandaluyong and former Mayor Mr. Abalos Jr. introduced the history of the city as well as the latest developments.