NSYSU, Nan Liu, KMU tie alliance to develop cosmetics from marine natural products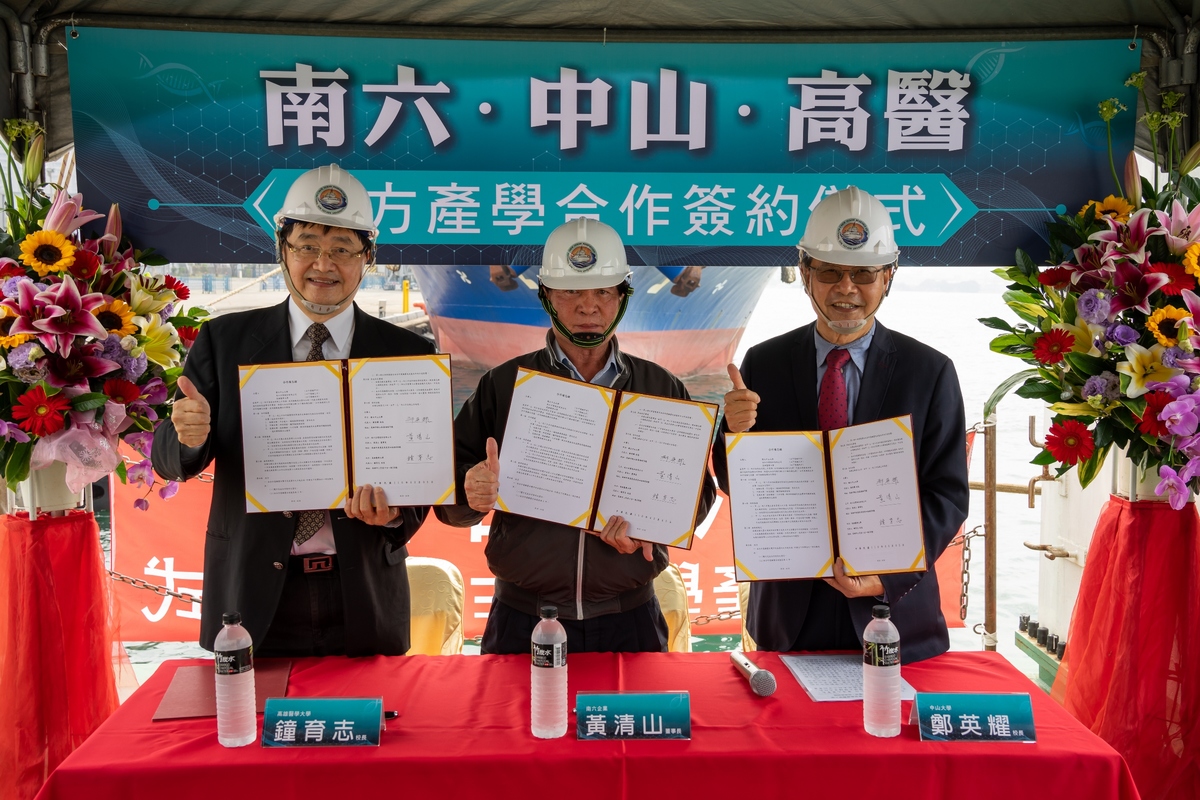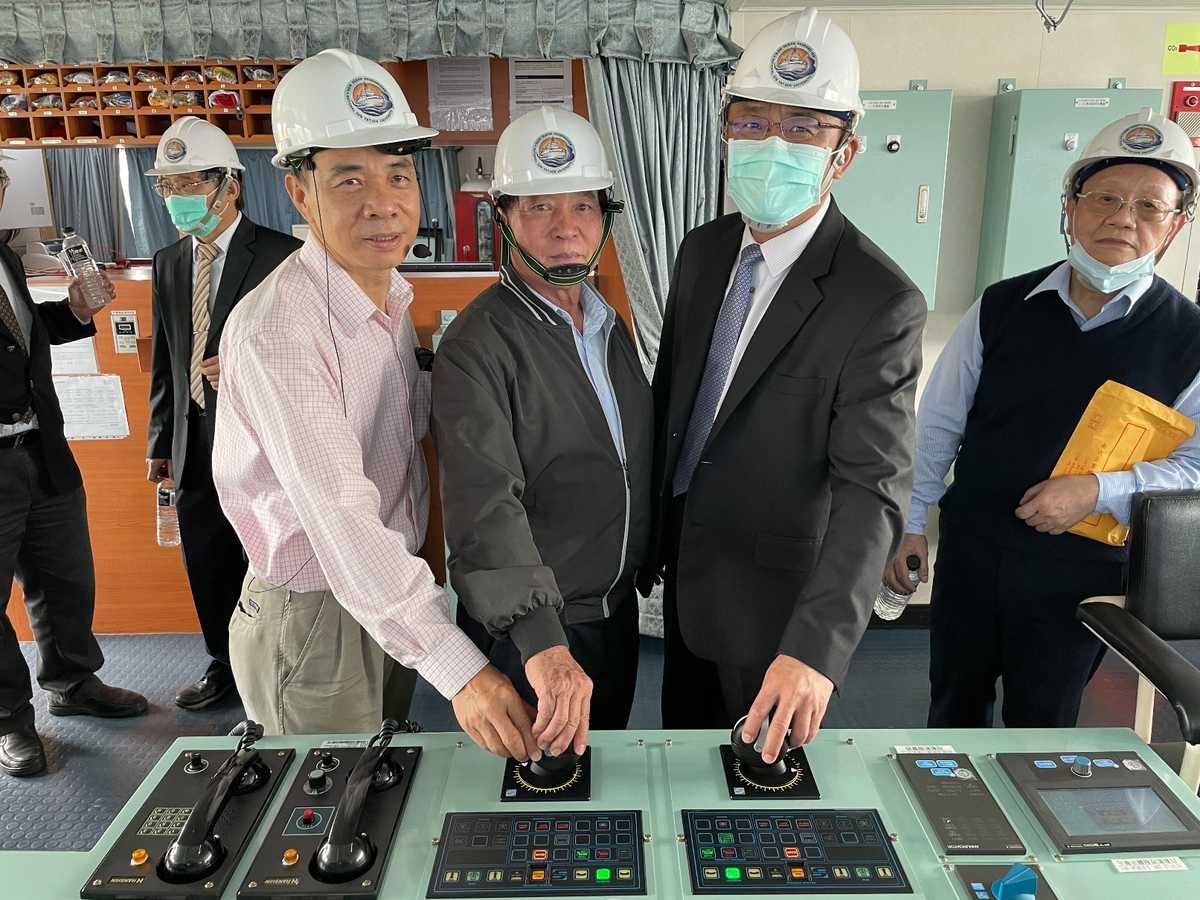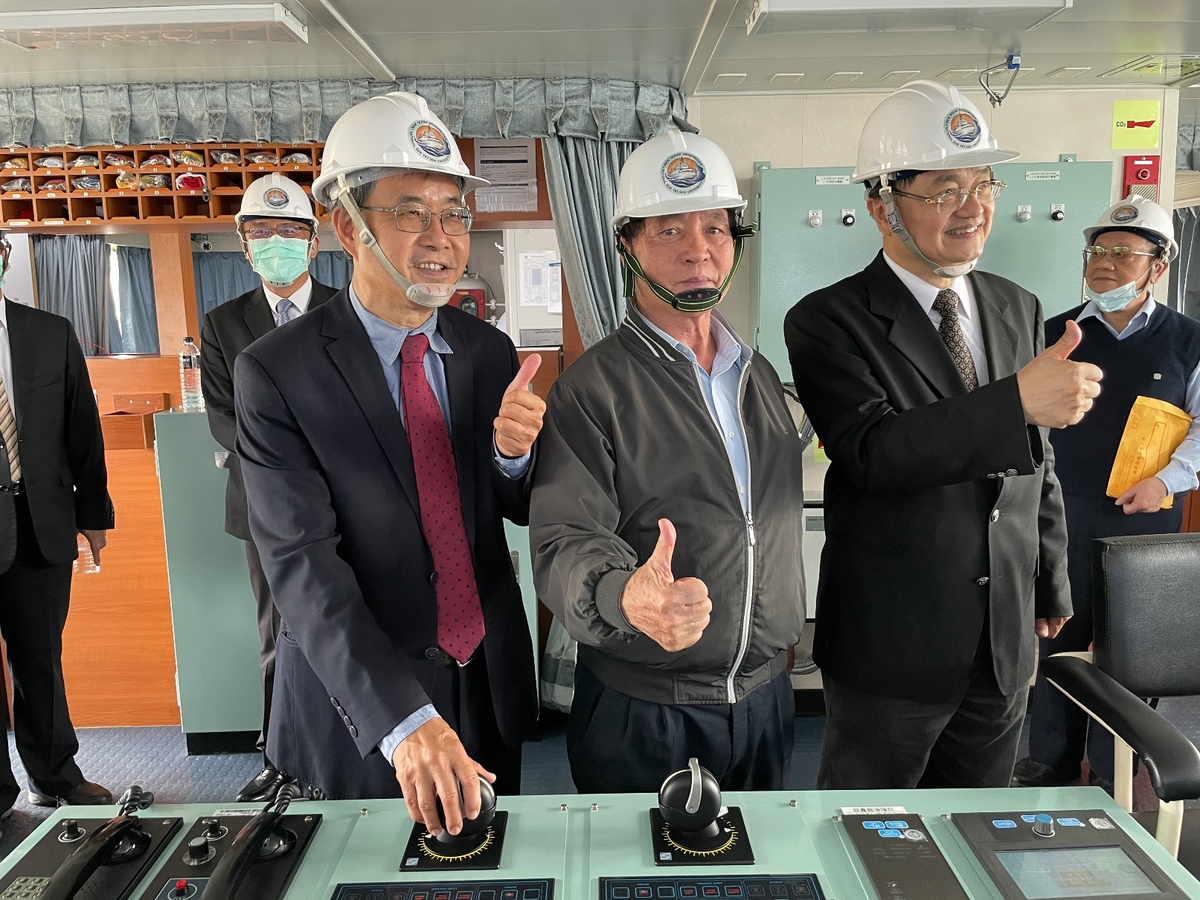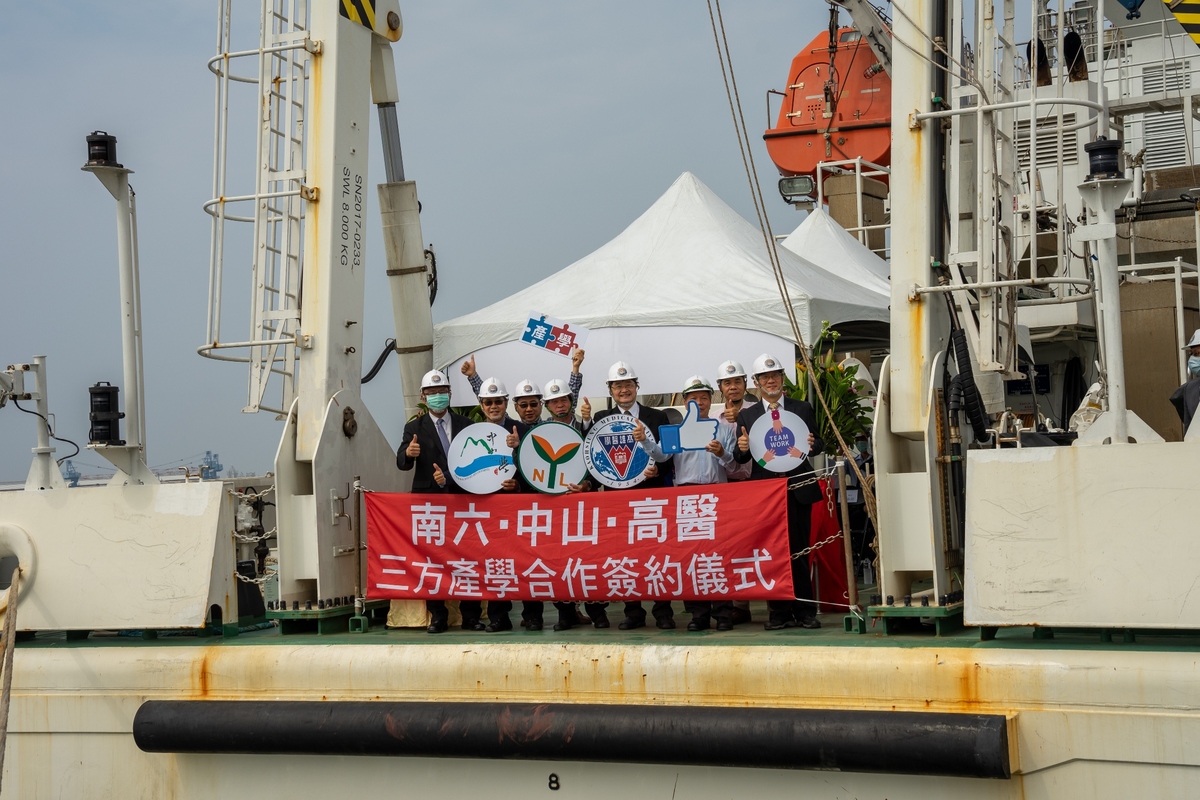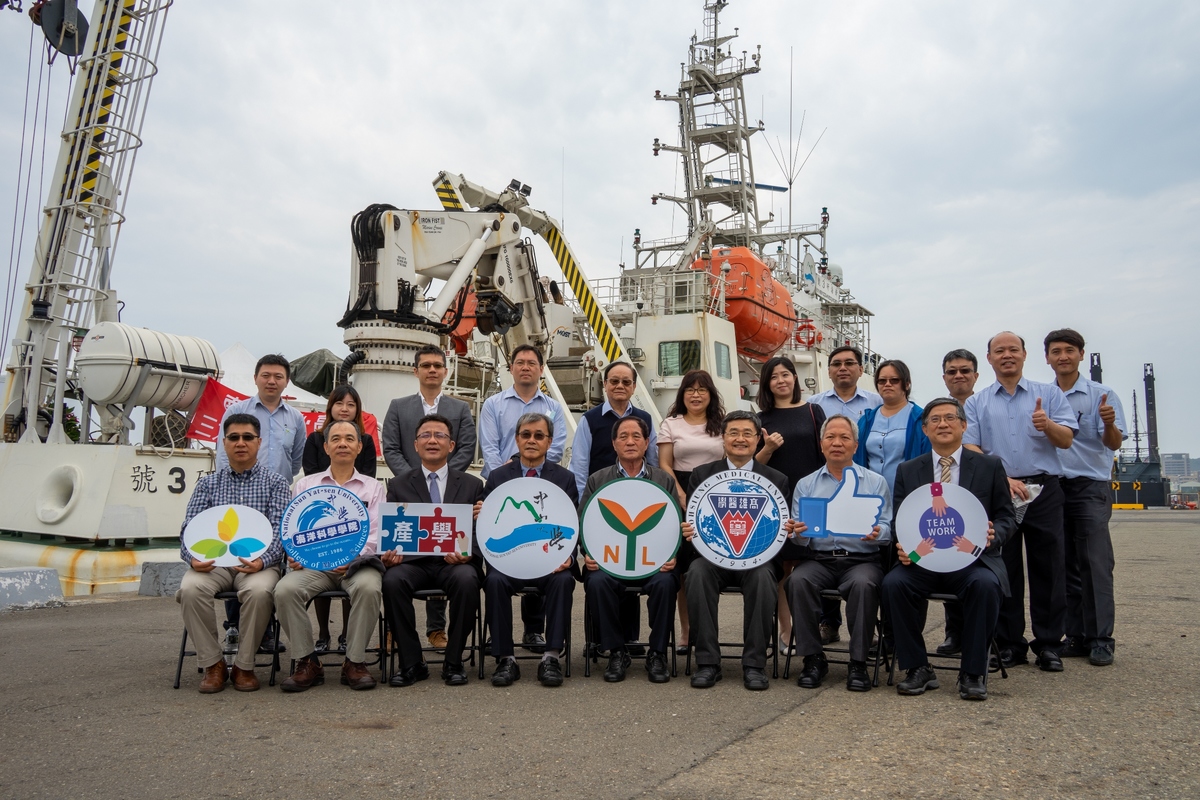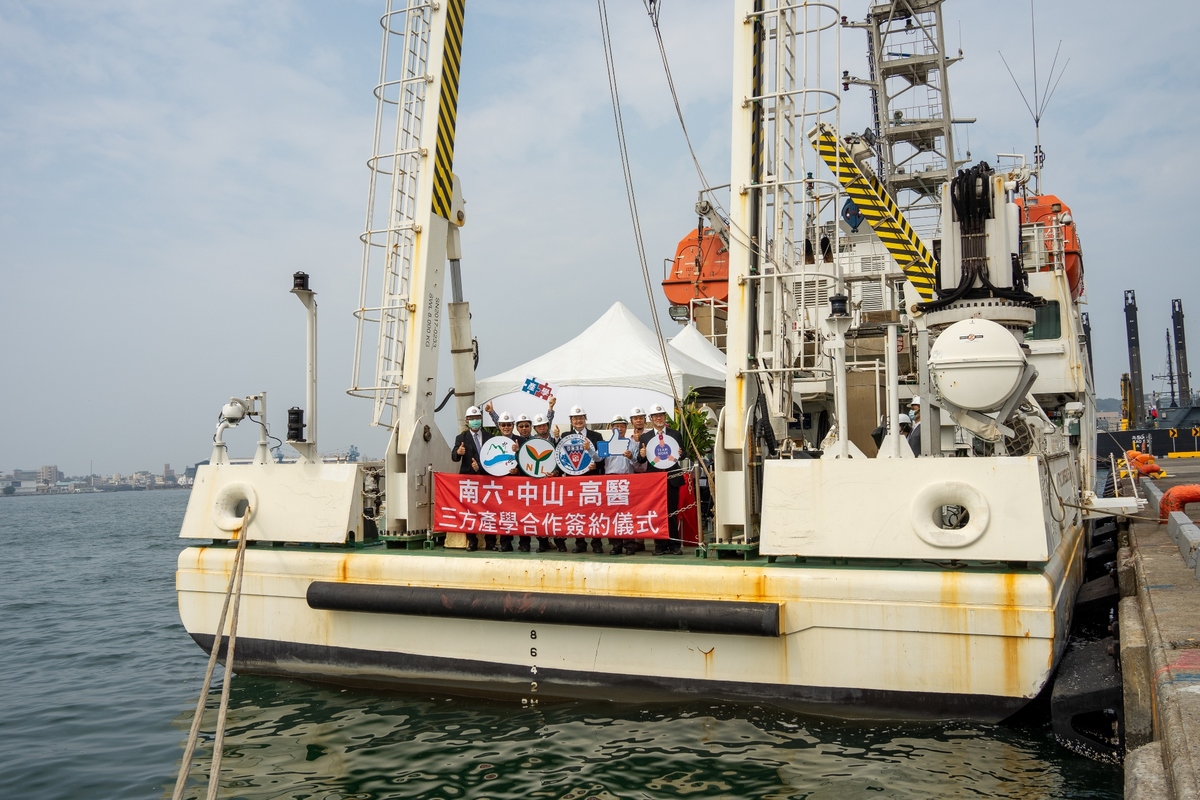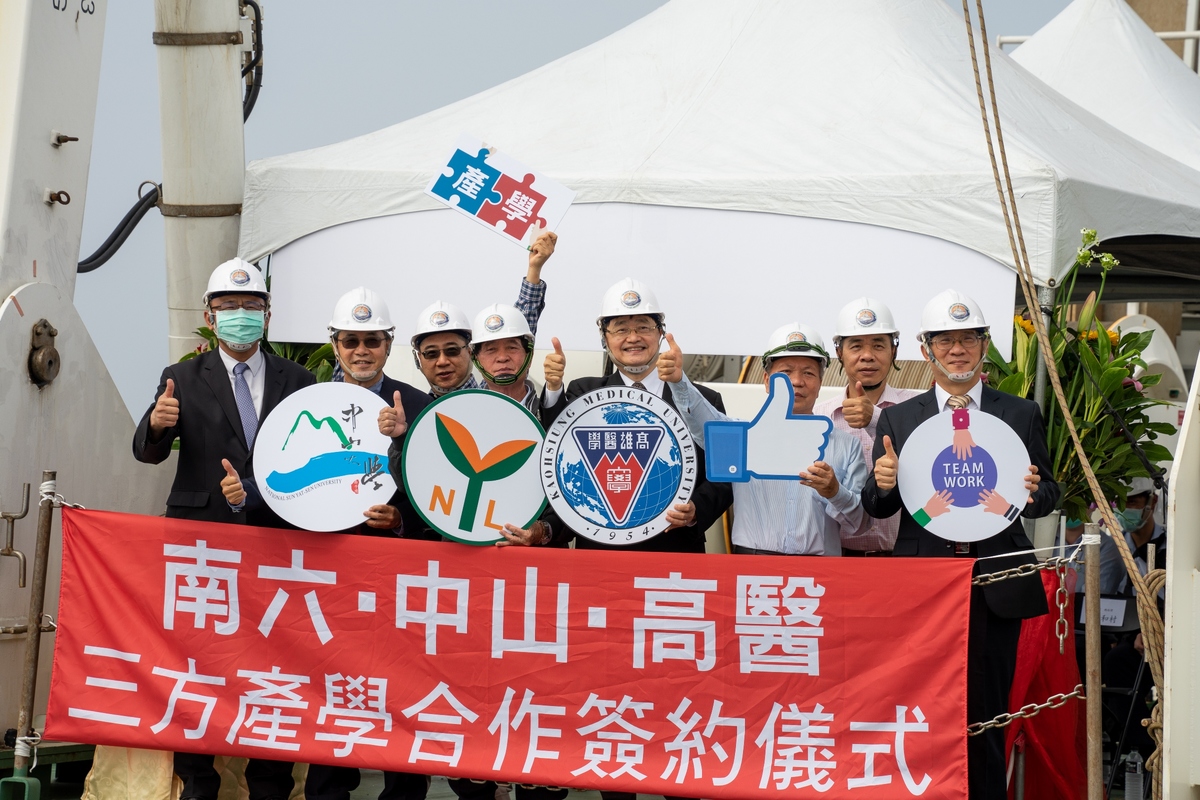 2021-03-15
National Sun Yat-sen University (NSYSU), Nan Liu Enterprise, and Kaohsiung Medical University (KMU) tied an interdisciplinary cooperation to establish a team to develop cosmetics from marine natural products. This collaboration will focus on the research of marine organisms and joint development of marine cosmetics. The cooperation agreement was signed on the deck of R/V New Ocean Researcher 3, a world-class multi-purpose research vessel, symbolizing the strong marine research expertise of the team and boundless future development opportunities.
NSYSU Vice President for Research and Development Che-Hsin Lin pointed out that the three collaborating parties started to discuss forming a team as early as October 2020. The team integrates resources in marine aquaculture teaching and technological research of NSYSU College of Marine Sciences, the resources in fragrance and cosmetic science, natural medicine, and pharmaceutical technology of KMU for product activity testing and later-stage testing, as well as product planning of Nan Liu Enterprise to initiate an industry-academia cooperation in research and development.
NSYSU President Ying-Yao Cheng said that this is the first collaboration between NSYSU and Nan Liu Enterprise and expressed his acknowledgement for the company's notable contributions to epidemic prevention. He said that NSYSU will use its exceptional research capacity and join hands with KMU for a valuable cooperation, talent cultivation, and industrial upgrading. In the future, the cooperation will upgrade the scientific research and medical capabilities of both universities. This industry-academia cooperation will bring out collaborators' synergy, from aquaculture, verification, to product development.
Nan Liu Enterprise, as a producer of non-woven fabrics, has played an important role in epidemic prevention in Taiwan and thus enjoys a good reputation in the country. In recent years, it adopted a diversified business model and developed a new generation of biotechnological products. In February last year, R.O.C. President Tsai Ing-wen expressed her gratitude to Nan Liu for its contribution to epidemic prevention, saying that the company is now Asia's 2nd and world's 20th producer of non-woven fabrics and that she believes that in the near future, the company will become the first in Asia and that Taiwan will not have to worry about the supply of material for the production of surgical masks. Acting as an important member of the epidemic prevention team supporting Taiwan locally, the potential and efforts of Nan Liu Enterprise are not only directed towards the production of masks, but also clothes.
Chairman of Nan Liu Enterprise Chin-San Huang felt a connection with the deck of the research vessel, where the parties signed the cooperation agreement, as "it can symbolize our trilateral cooperation, a cheerful departure and safe return". He pronounced words of encouragement for the team and expressed his hopes for a successful cooperation. Also, he hopes that the results of this cooperation can foster the expansion of Nan Liu's business. He emphasized that in the next 10 years, Nan Liu will work towards a broader business area, evaluation and development, and that now, it starts building its foundations in a new field. Huang also hopes that his company will bring in an added value to this cooperation. In the future, Nan Liu will work towards expanding into more fields and technologies and maintaining a sustainable and progressing cooperation.
President of KMU Yuh-Jyh Jong said that Nan Liu Enterprise will bring a significant value to the trilateral cooperation and that he hopes to develop excellent products for people's health. Nan Liu decided to engage in the biotech industry and develop a series of marine products and will add value to NSYSU's technology and KMU's expertise in medicine with their capacity in materials' quality control and key industrial technology and together strive to build a brighter future.