NSYSU to host first Bilingual Education and Training Base – MOE's effort to develop Taiwan into bilingual nation by 2030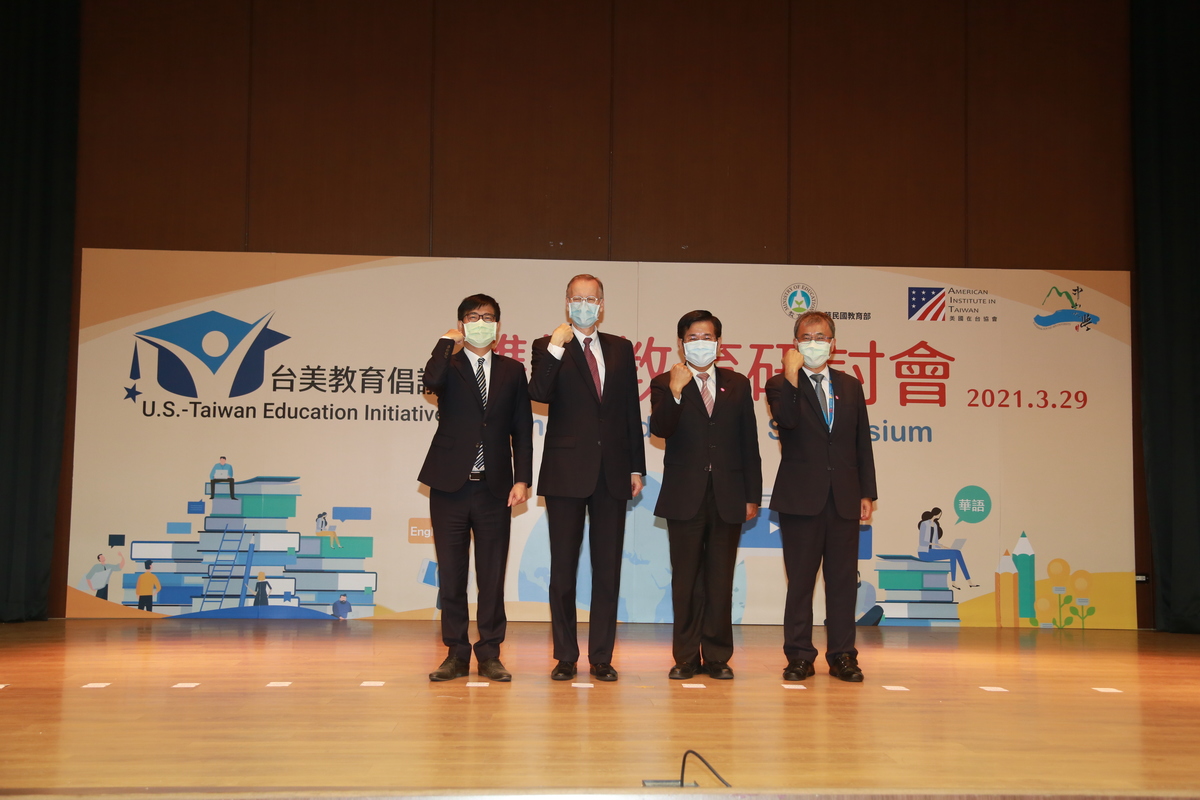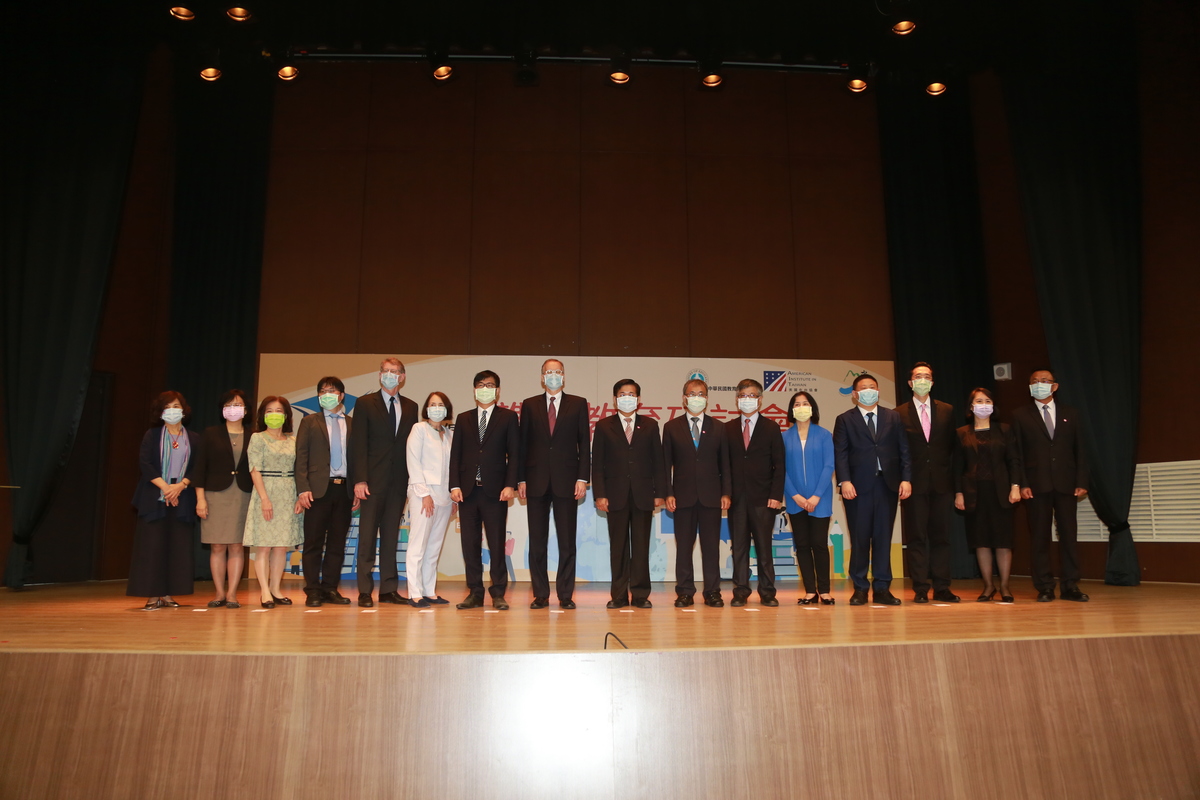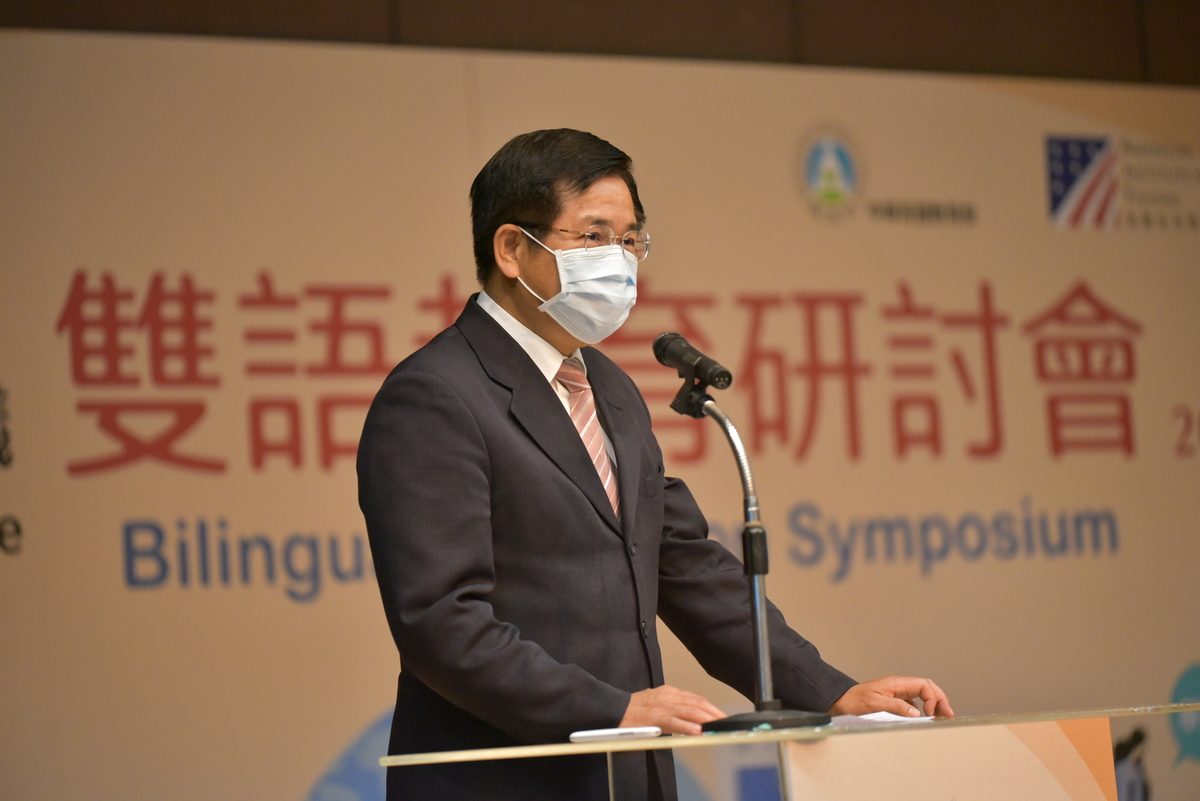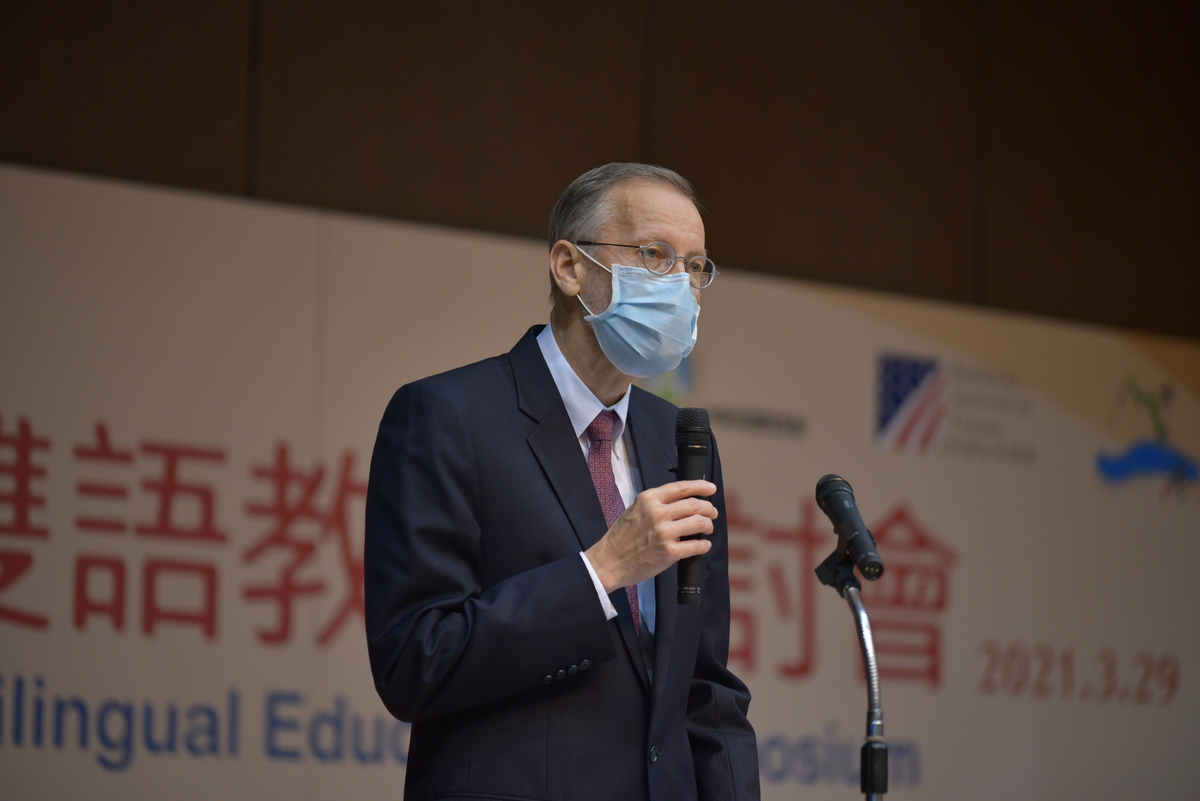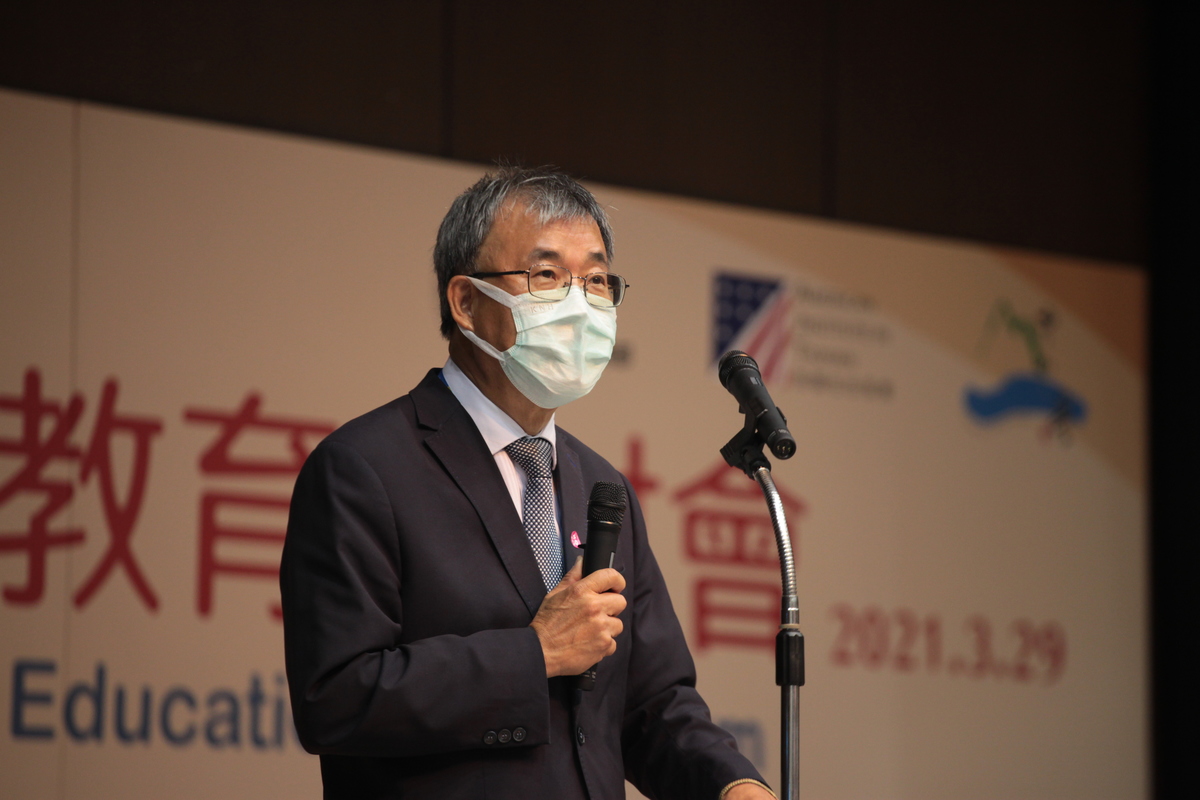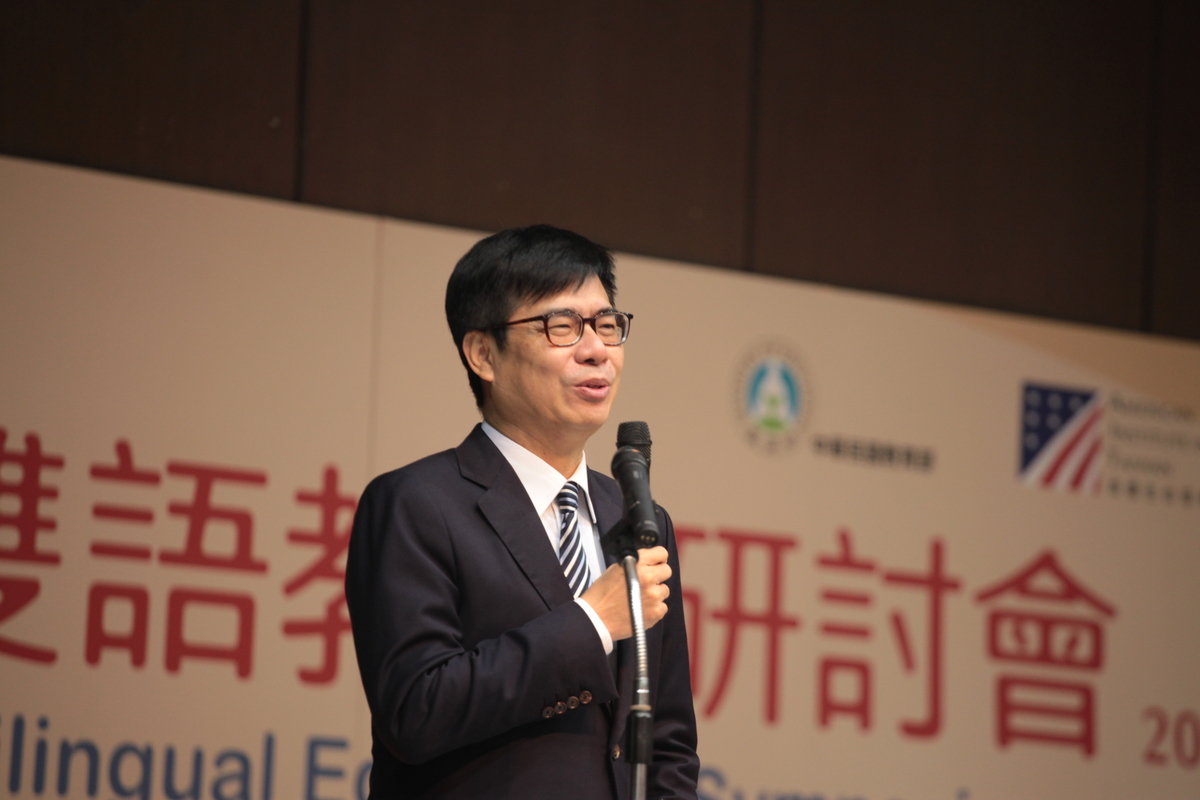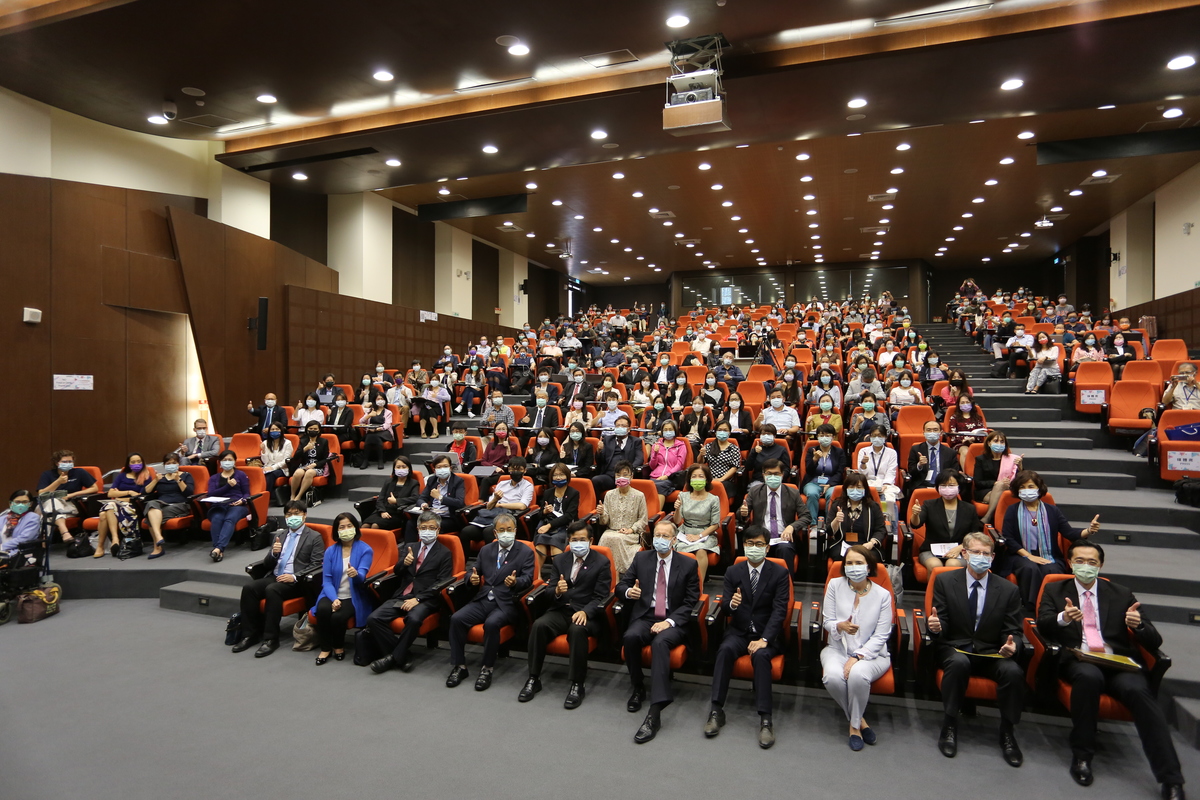 2021-04-08
The Taiwanese government has launched the Bilingual Nation Policy, by which President Tsai aims to enhance the nation's English language abilities by 2030. The Ministry of Education (MOE) and the American Institute in Taiwan (AIT) have recently organized the U.S.-Taiwan Education Initiative – Bilingual Education Symposium at National Sun Yat-sen University to discuss topics such as the Bilingual National Policy, bilingual education, the promotion of programs and experience sharing of bilingual education. Representatives from MOE, AIT, and Fulbright Taiwan presented the policies and programs, while the participating schools shared their experiences with implementing English-language education, hoping to greatly increase cross-cultural communication opportunities for Taiwanese and US students. In his opening remarks, Minister of Education Pan Wen-chung announced the establishment of the first Bilingual Education and Training Base in Taiwan at NSYSU.
Minister Pan, Director of AIT William Brent Christensen, NSYSU President Ying-Yao Cheng, and Mayor of Kaohsiung Chen Chi-mai delivered opening speeches. Nearly 300 participants attended the conference, including representatives of education bureaus of local governments, bilingual primary and middle schools, universities that promote bilingual education with a focus on teacher education, and institutions with internationalized education programs. Minister of Education Pan said that in the U.S.-Taiwan Education Initiative, MOE and AIT would integrate resources of NSYSU, Wenzao Ursuline University of Languages, and the Education Bureau of Kaohsiung City Government to establish the first U.S.-Taiwan Education Initiative – Bilingual Education and Training Base at NSYSU. The Base will provide a network of education resources in English and training courses for higher education institutions to train professors and teaching assistants to teach in English. Universities will offer middle and primary schools to develop teachers' professional knowledge and collaborate in developing teaching materials and design teaching evaluation. Further, the Initiative will also provide learning resources such as digital Mandarin learning materials and digital learning platforms for foreigners, organize education and training for Mandarin language teachers for convenient access to professional language teaching resources and create an international-friendly campus.
"One important tool for teaching English in Taiwan is the State Department-sponsored Fulbright English Teaching Assistant (ETA) Program," said AIT Director Brent Christensen. Since it started in 2003, the Program offered opportunities for over a hundred ETAs in ten locations in Taiwan: Yilan, Kinmen, Taipei, Taichung, Taitung, Hualien, Changhua, Yunlin, New Taipei City, and in Kaohsiung. "As the honorary chair of the FSE Taiwan Board, I'm proud to say that Taiwan has the second-largest ETA program around the world!" However, most of the Fulbright and State Department exchange programs have gone virtual since the pandemic outbreak. "We are lucky to be able to continue these in-person exchange programs in Taiwan."
NSYSU President Ying-Yao Cheng pointed out that to respond to the Bilingual Nation Policy, NSYSU launched a 10-year project to promote education in English last year. By 2030, all graduate courses at NSYSU will be taught in English, while all departments will have undergraduate programs fully in English, and one out of five faculty members at NSYSU would be international. President Cheng emphasized that Bilingual Nation Policy is of great importance to Taiwan's future competitiveness. Training foreign language skills is vital in educating talents with international mobility; language abilities are also crucial for understanding global development and cultural diversity. The policy will be beneficial to the industrial development of Taiwan. Through the U.S.-Taiwan Education Initiative, students will have more opportunities in both Taiwan and the US to study English and Chinese, learn about different cultures and mindsets, improve cross-cultural communication abilities, learn about the international situation, and foster international mobility. In the future, NSYSU will continue to promote bilingual education through internationalization and excellent teaching and research capacity. The University hopes to bring this capacity to middle and primary schools and work together to cultivate the next generation of bilingual professionals.
Mayor of Kaohsiung Chen Chi-mai said that in the past 13 years, the Fulbright Program welcomed a total of 162 enthusiastic and outstanding students from the US who assisted over 67,000 students in Kaohsiung in English learning. Mayor Chen thanked Dr. Jing-Jyi Wu and President Cheng whose vision and initiative started this program and lead up to the bilateral cooperation today.
The first session of the Symposium – Introduction to Bilingual National Policy and Bilingual Education was moderated by Senior Vice President I-Yu Huang; the speakers included Ms. Connie Chang – the Director-General of the Department of Overall Planning of National Development Council, Ms. Wen-Ling Huang – the Director of the Department of Planning of MOE, Ms. Hsiao-Hsia Wu – the Chief of the Division of Junior High and Elementary Education, K-12 Education Administration of MOE, and Ms. Hui-Lan Tseng – the Division Chief of Information and International Education, Kaohsiung Education Bureau of Kaohsiung City Government. Senior Vice President Huang mentioned that if a university lacks courses in English, it will be difficult to attract international students. "Without international students, there is no international campus," he said. Besides, Taiwanese students need English-taught classes to improve their English, especially in academic fields. Three elements are essential to creating an English-language campus: students sharpening their English skills, faculty improving teaching skills in English, and the administration keeping up with the pace of bilingualization.