NSYSU, KMFA discuss art-focused CSR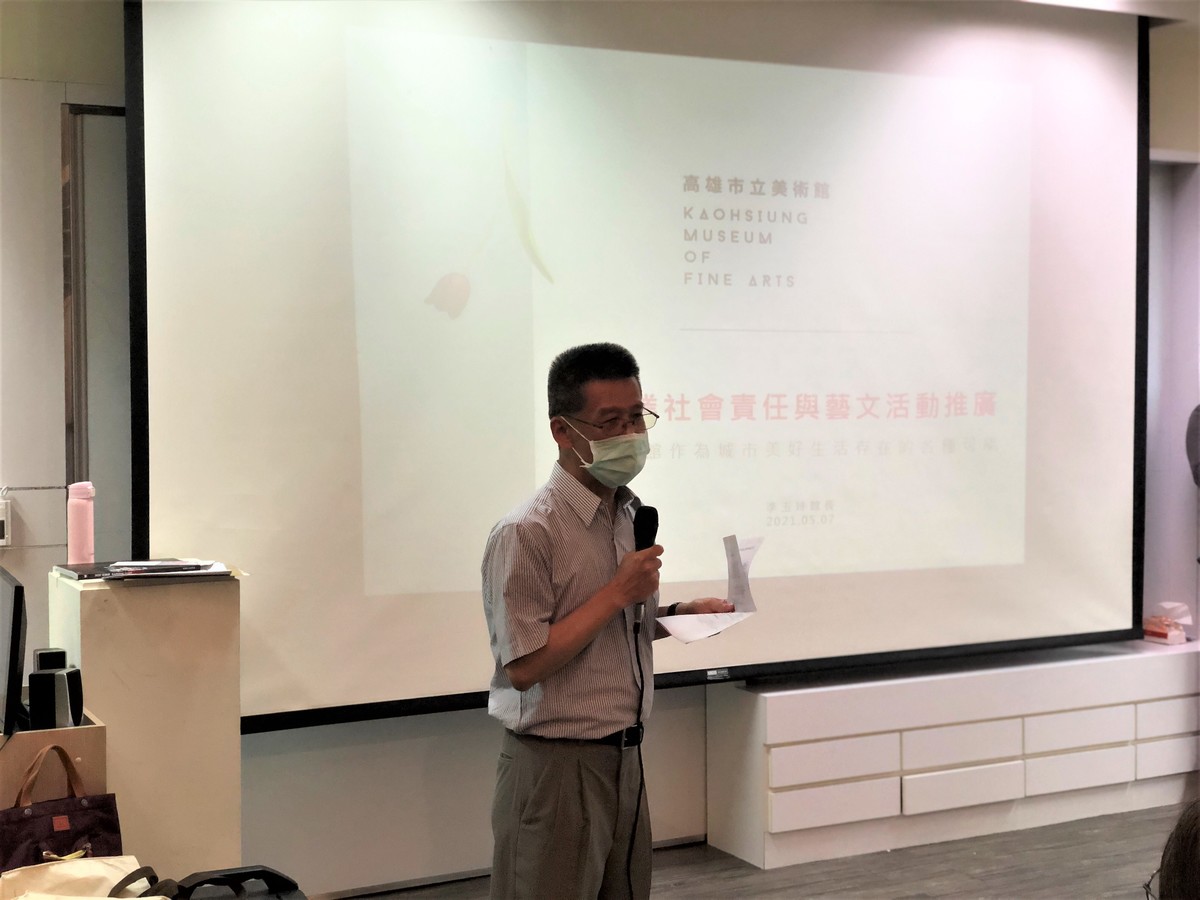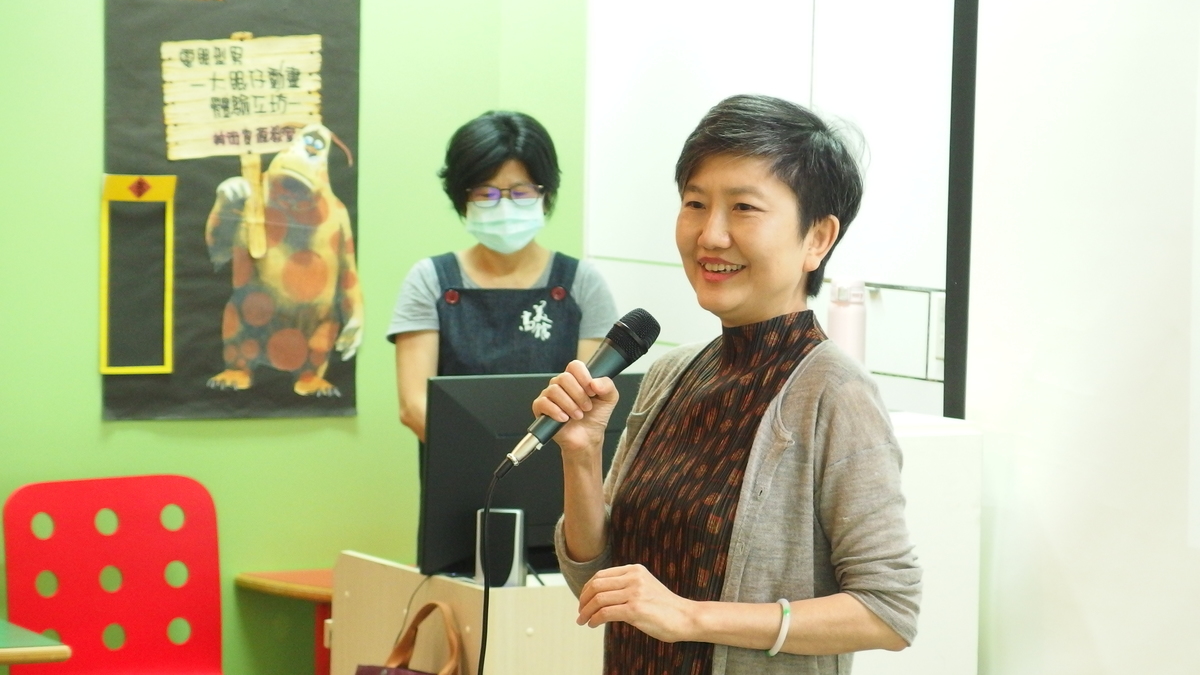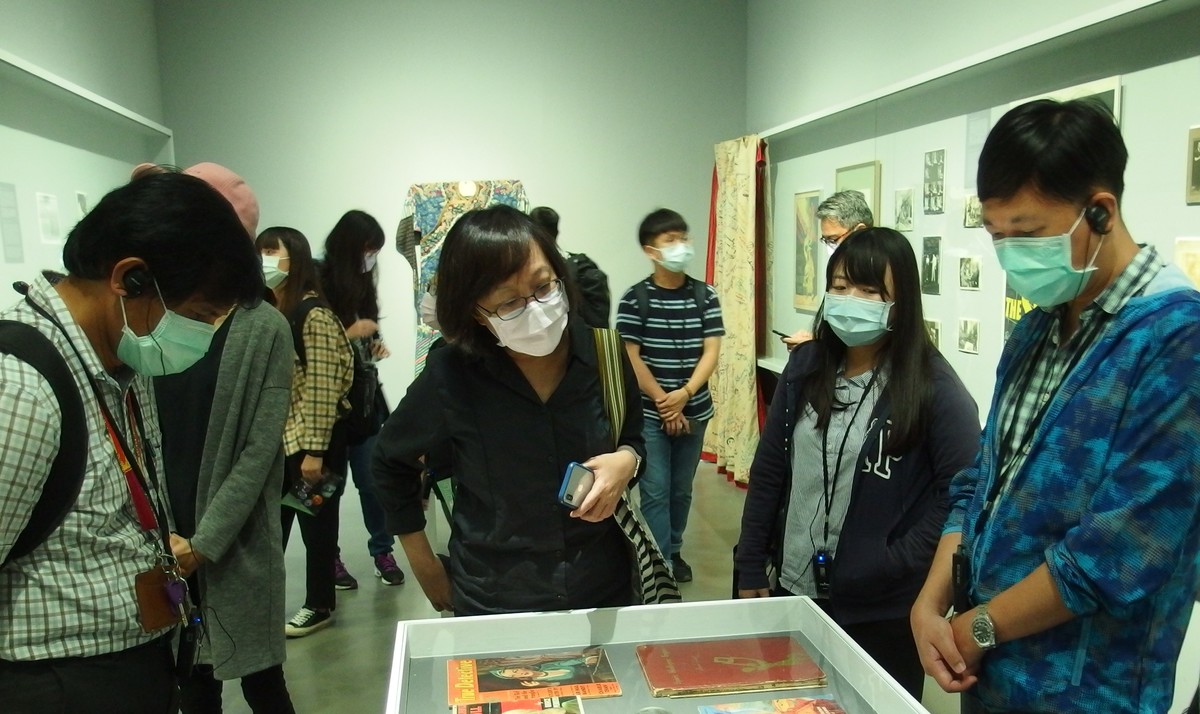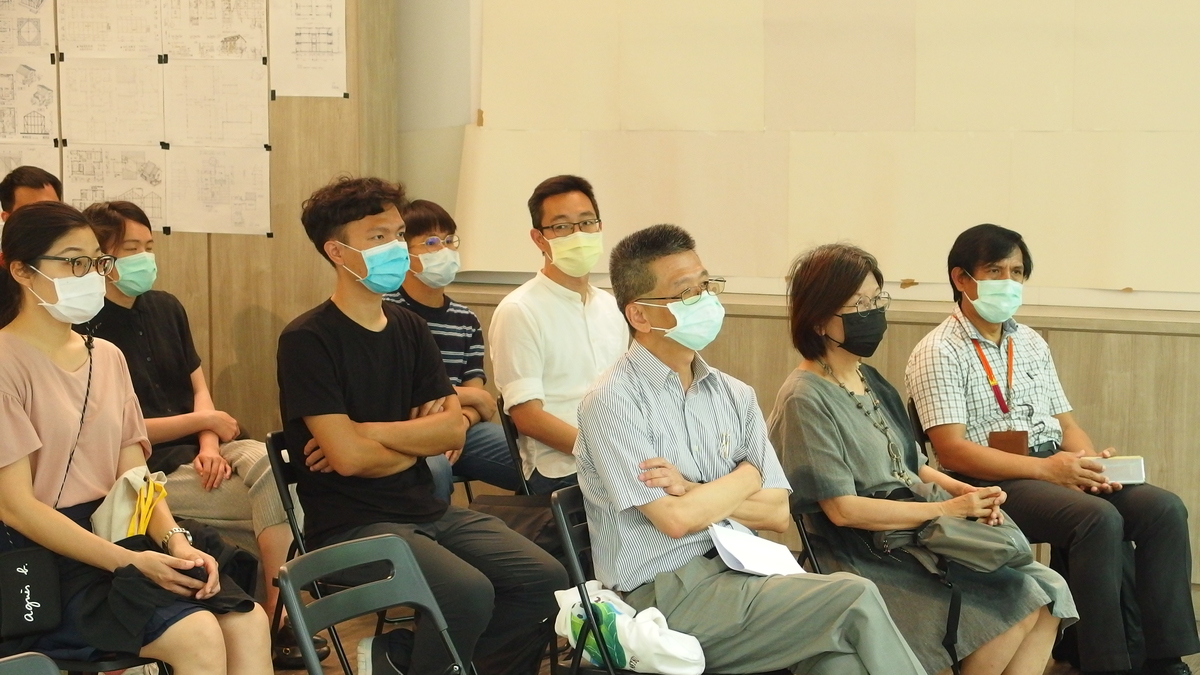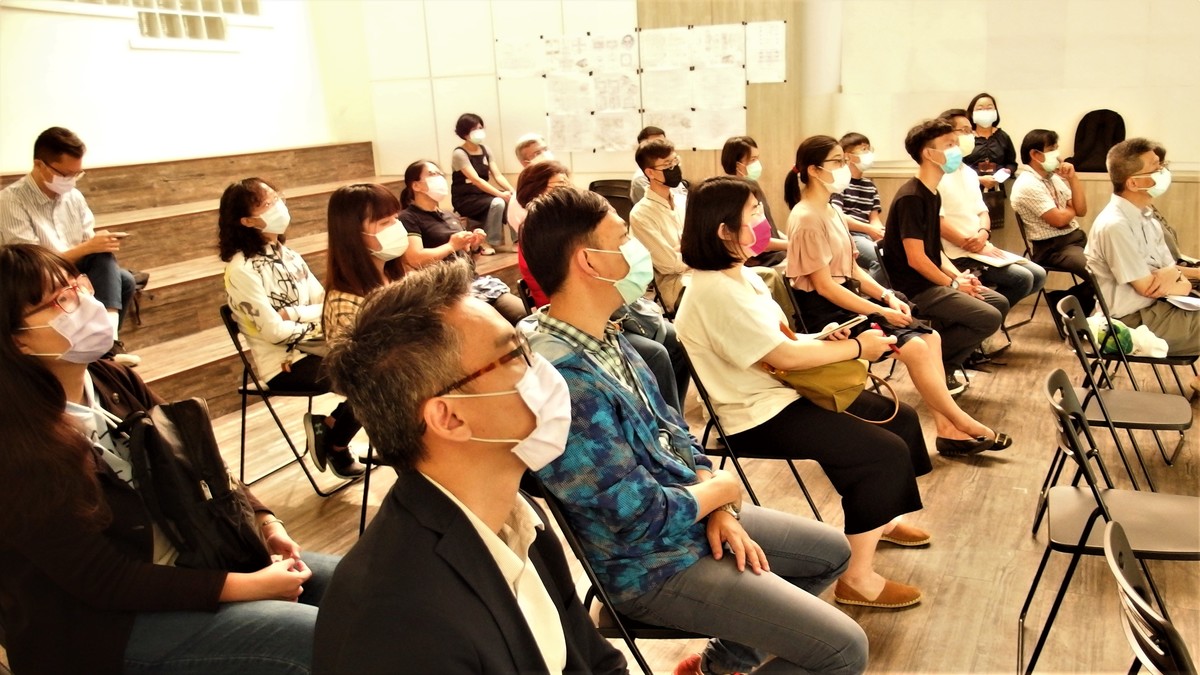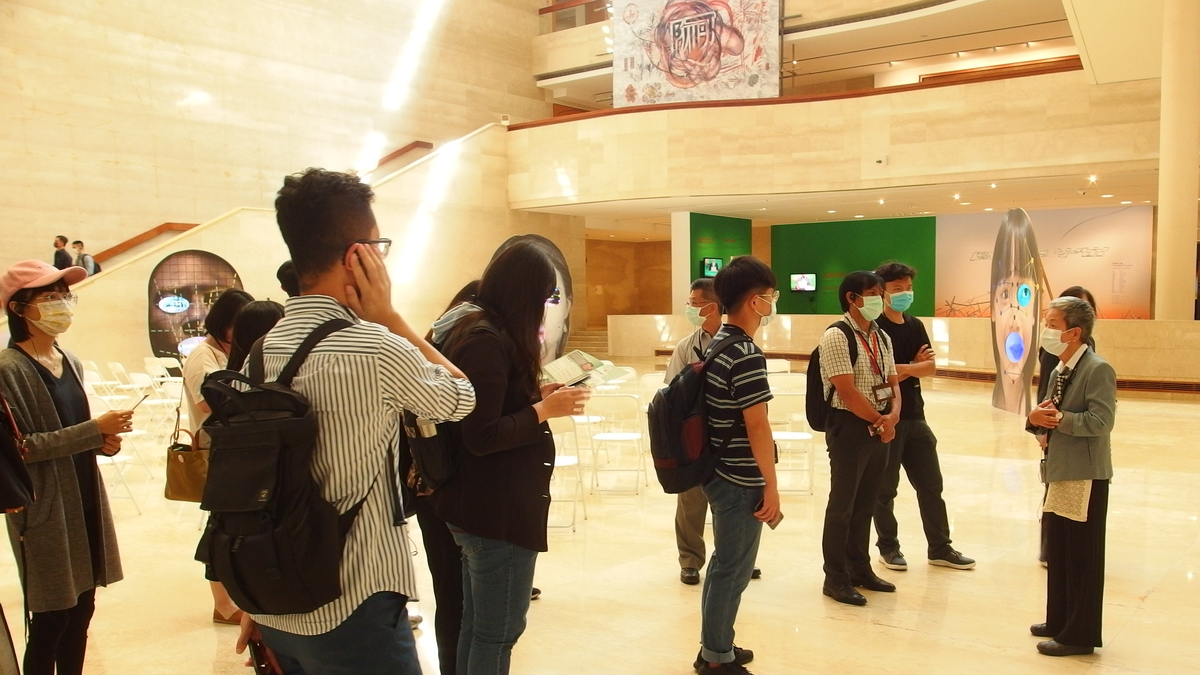 2021-06-03
(Provided by Institute of Public Affairs Management) The present discussion on sustainability makes people rethink and embrace the new people-oriented vision for the future. Art is not only an expression of aesthetics, creativity, and inclusiveness but also an important subject of corporate social responsibility (CSR) projects. The USR team of the Social Engagement Center and the Institute of Public Affairs Management at NSYSU organized NSYSU Sustainability Short Lecture: CSR, Arts and Culture Promotion, inviting Director of Kaohsiung Museum of Fine Arts (KMFA) Dr. Yulin Lee to share her experience in the cooperation between arts and business. The event included a visit to the special exhibition by Tony Oursler – a feast for participants' eyes.
The event organizers invited the employees and managers of Taiwan Hopax Chemicals and Laser Tek Taiwan – enterprises collaborating with NSYSU College of Management, engaged in the promotion of sustainable development, as well as members of USR teams at NSYSU and the University's students and teachers involved in social practice. The participants discussed how to incorporate arts in CSR and how to use aesthetics and emotions to express the corporate culture and sustainability values. The event and the lecture, together with the tour around the exhibition aimed at conveying the message that arts are not a prerogative of a small group of people but something that can nourish th
Director Lee said that the trend of CSR embracing arts has developed earlier in Europe, North America, and Japan with the economic development, where corporations act as sponsors for art and culture events, establish art awards, provide space for exhibitions, donate collected artworks or even manage fine arts museums. She said that "cultural equity" is an important element of art-focused CSR for corporate entities and that arts should be brought to culturally underprivileged groups to make them envision a better life through art. KMFA gradually opens up to the citizens through a series of activities, bringing arts to the community to engage in a dialogue with the city.
She also mentioned an example of cooperation between KMFA and a company, which used its resources to organize a small-scale concert on a weekend evening at KMFA, inviting the company's employees and Kaohsiung residents, making KMFA a part of their life. What is more, corporate resources helped promote children's art education; a rural service project, allowed 10,000 students from Kaohsiung, Pingtung and, Taitung counties to come to KMFA and planted a seed for their future interest in culture and arts. These examples showed how cultural events can play endless functions in society if supported by appropriate corporate resources.
Associate Dean of the College of Management Jui-Kun Kuo pointed out that in
CSR-USR collaboration, corporate entities not only inject funds but also aim at involving more residents in these initiatives. Director Lee's presentation, promoting CSR and arts, will bring in more ideas and inspiration for USR-CSR cooperation. Postdoctoral researcher at Si Wan College, Shiau-Ting Hung, said that she very much appreciated KMFA's strategy of bringing art to the people and reducing the mutual distance by renovating its facilities, external design, and integration of arts and the ecological environment.
Chairman A Board member of Hopax Culture and Arts Foundation Su-Mei Huang said that Neiweipi Park, where KMFA is located, is a place where she grew up, occupying an important place in her memory, and that Director Lee's presentation made her feel sentimental. Manager of Laser Tek Taiwan Chin-Hao Chang said that the examples of cooperation between art organizations and enterprises in the country or overseas provided a great portion of interesting CSR ideas for companies and that in the past, companies would just focus on social welfare and helping those in need. Art-focused CSR projects are a good option to bring aesthetics education and culture to the company's employees and Kaohsiung residents, and help them relieve stress. Art and corporations can complement each other; he hopes for more collaboration opportunities in the future.
Corporations manifest their recognition for sustainability values through their CSR projects, which is already an important trend in social development. The USR project of the College of Management, "Academia-Industry Cooperation, Local Harmony: Establishing University's Cooperative Empowerment and Extension Service", focuses on USR-CSR collaboration between universities and enterprises. The art-enterprise collaboration provides more options for CSR projects and makes the vision of a better life possible through the power of art.
(Edited by Public Affairs Division)