NSYSU supports schools in implementing International Education Project 2.0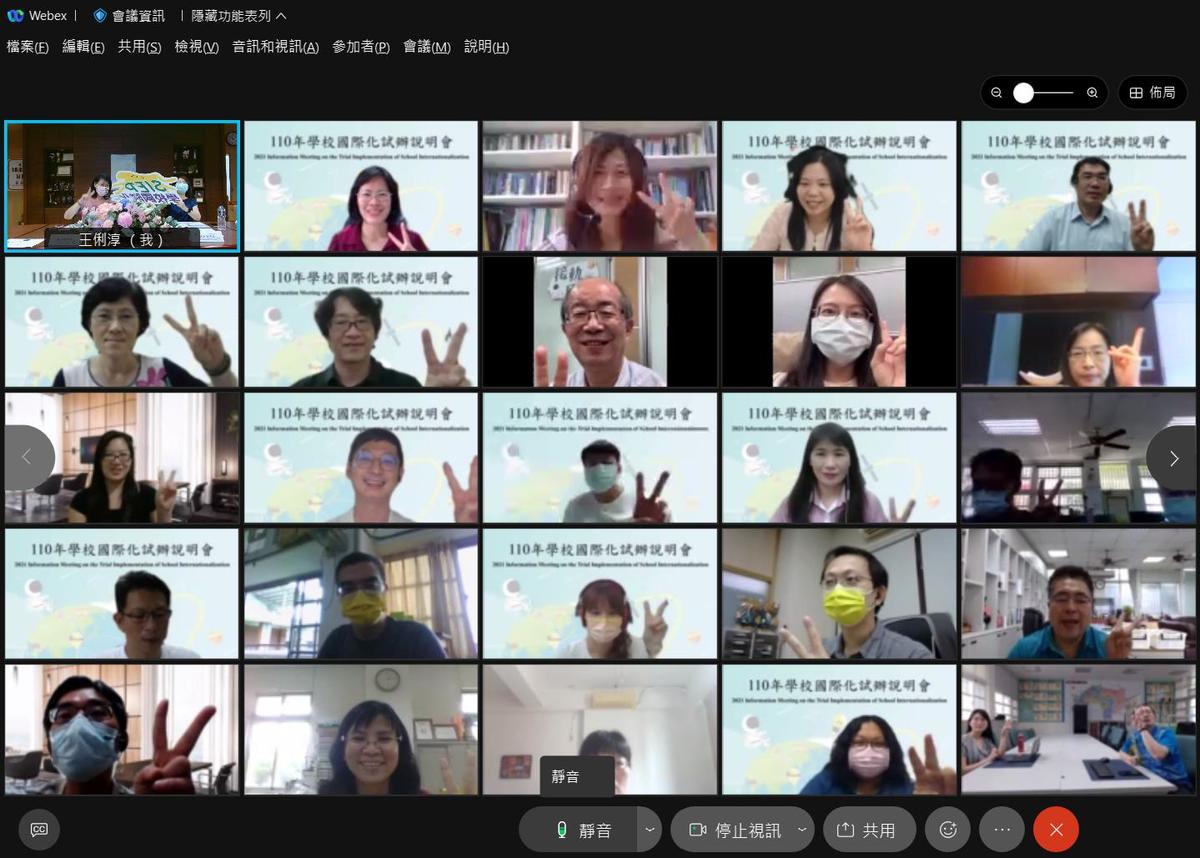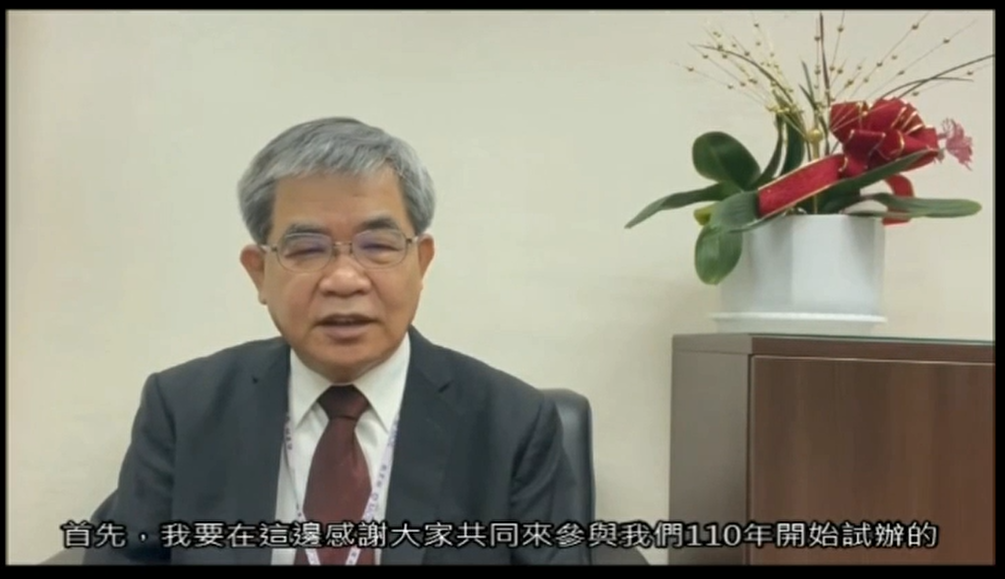 2021-09-13
To help primary and secondary schools implement international education standards and relate them to the educational environment, NSYSU organized an online information meeting on the pilot project of the School-based International Education Project (SIEP). The participants included NSYSU's School Internationalization Team and 105 schools of all levels recommended by 22 local governments, which took this opportunity to launch inter-school internationalization societies to become a professional and systematic support platform for SIEP. The Project, to be officially launched next year, will enhance the quality of education in Taiwanese primary and secondary schools and make them international and globalized.
Political Deputy Minister of Education Ching-Hwa Tsai recorded an opening video for the meeting, emphasizing that the promotion of inter-school internationalization societies can help spread the International Education Project 2.0. To promote the pilot internationalization project at primary and secondary schools and establish a system of targets and incentives, the Project Principal Investigator, Director of NSYSU Institute of Education, Professor Hsueh-Hua Chuang pointed out that considering the results of last year's pilot project, the targets have been reduced or deleted this year. As a follow-up after the meeting, the University continues to offer facilitation and support to assist schools in the pilot project, providing consultation service via LINE, a dedicated hotline, and online feedback service.
The Project Co-Principal Investigator, the Principal of Kaohsiung Girls' Senior High School Hsiang-Yin Lin also said that this pilot project will focus on promotion strategies and uploading supporting information based on this year's reduced or deleted pilot program targets, as well as preparing applications for school internationalization grants and certifications for next year's official implementation. Thus, this pilot project lets everyone understand the situation faced by the schools during the practical implementation of the Project. The participating schools are welcome to ask the support team for opinion.
NSYSU is one of the key universities in the Top Universities Project of the Ministry of Education (MOE). It not only strives for academic and teaching excellence but also an international-friendly environment and offers many courses and degree programs taught in English to promote itself as a top-tier international university. The internationalization of higher education aims at cultivating youth highly competitive in the labor market. Because primary and secondary schools are the cornerstone of professionals' cultivation, MOE launched the International Education Project 2.0 to let primary and secondary schools keep up with the trend of internationalization.
NSYSU said that this year's school internationalization pilot project will run from August to November and that there is a meeting scheduled for December to share the review and feedback on its implementation, discuss the internationalization targets and how to adjust them.
Note:
On May 14, 2020, MOE issued the blueprint for the International Education Project 2.0 for Primary and Secondary Schools, aiming at creating a globalized education system committed to three goals: cultivation of global citizens, promotion of internationalized education, and expansion of international exchange, to be achieved through three strategies: advancing SIEP and establishing an international friendly environment and an internationalized education system. NSYSU said that one of the key focal points of school internationalization is the establishment of 6 targets: overall internationalization, internalization of the campus, human resources, administration, and curriculum, and tying international partnerships and that there are three levels to determine the progress in internationalization: basic, middle, and advanced. These aim at guiding and encouraging schools to make steady progress in the internationalization of the school environment in line with their characteristics.