Silicon Valley Investor Contributing to the Innovative Coral Cultivation Technology Developed by NSYSU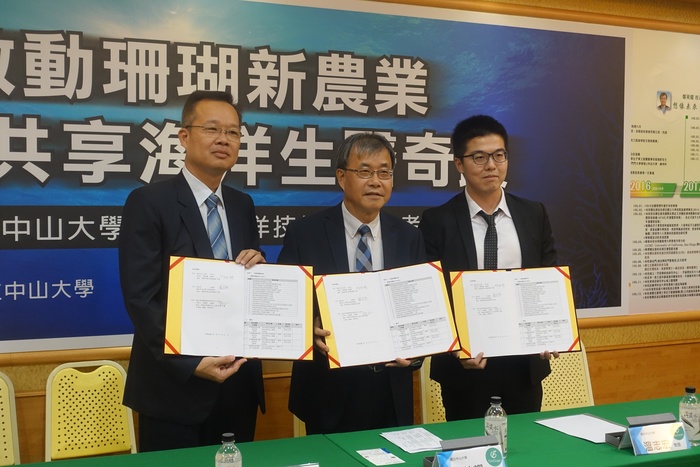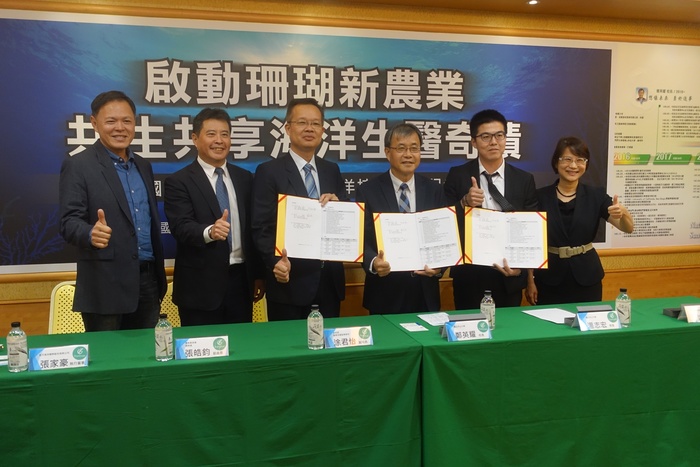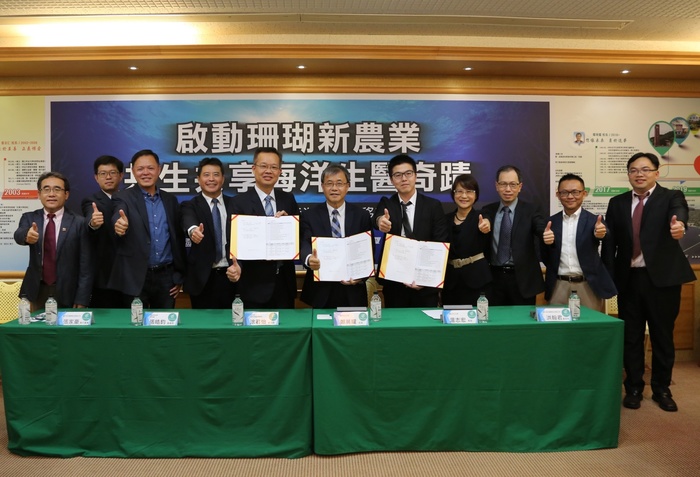 The Ministry of Science and Technology is actively promoting the innovative Taiwan Reputed University Startups to Taiwan Unicorns (TRUST-U Program), expecting to advance innovative technologies developed on campuses to commercialization and encouraging entrepreneurship among students and faculty members. Under the guidance of Chair Professor Lee-Shing Fang, Professor Zhi-Hong Wen from the Department of Marine Biotechnology and Resources of National Sun Yat-sen University (NSYSU) collaborated with a team from the National Museum of Marine Biology and Aquarium (NMMBA) to form a TRUST-U team focusing on the revival of fishing villages, territorial land reclamation, and the breeding of local corals to facilitate emerging industries. Integrating the research and development (R&D) capacities of the NMMBA, the team applied new agricultural and biomedical concepts to coral extracts and raised sufficient funding to establish a startup company named ForCean Marine International Corporation. On November 15, NSYSU licensed the patented technology developed in the TRUST-U Program to ForCean as a shareholding investment in the company.
The technology developed in the TRUST-U Program can be used to obtain precious biomedical active substances by cultivating specific corals but without harvesting wild corals and causing environmental damage. Through animal testing, the TRUST-U team discovered that the active substances obtained have excellent effects on difficult-to-heal chronic wounds, such as burns, diabetic wounds, atopic dermatitis, and itchy skin. The technology has been patented and may be used to develop novel topical medication for the aforementioned conditions. In addition to drug development, coral active substances are also useable in skincare products.
Through the philosophy of entrepreneurship among faculty and students, Professor Zhi-Hong Wen expects the R&D capacities of the school to support students. He also encourages students to independently raise funds for their creative projects, holding a completely new vision for the university. With the assistance of the Economic Development Bureau, Kaohsiung City, and the Overseas Community Affairs Council, this project received funds from Randy Chang, chairman of Huixiang International Group Co., Ltd and board director of the North America Taiwanese Engineering & Science Association, Silicon Valley Chapter. Serving as an angel investor, Chang provided funds for the initial stage of the business model, helping to establish ForCean, the new startup company.
Ying-Yao Cheng, president of NSYSU, noted that because of success from fundraising to entrepreneurship, doctoral alumni embody the concept of "imagining the future and daring to pursue one's dream." He stressed that NSYSU endeavors to facilitate industry–academia collaboration and cultivate talent in hopes of enhancing technology transfer, industrial innovation, and regional industry–academia collaboration, thereby assisting the development and upgrading of industry. Cheng believes that young adults are full of creativity through which they can change the world if granted the opportunity; he also anticipates a mutually beneficial situation for the school and startup companies in the future.