The University promotes the conservation of turtles' habitat to protect marine environment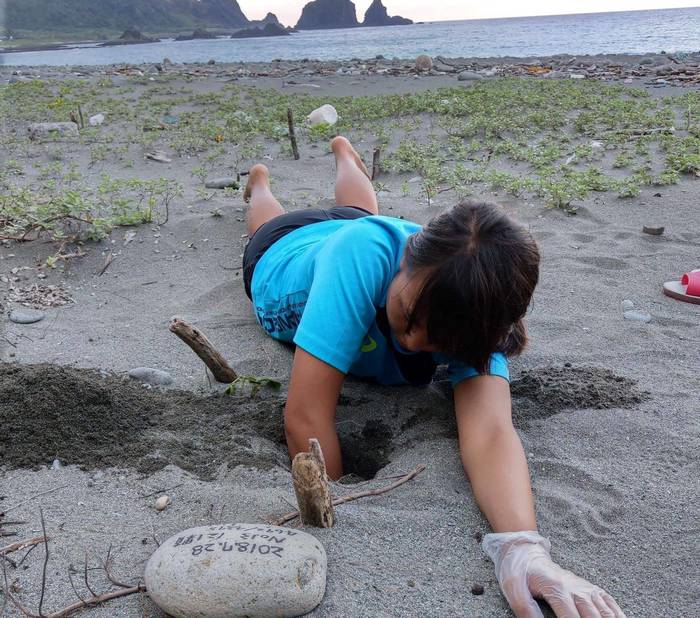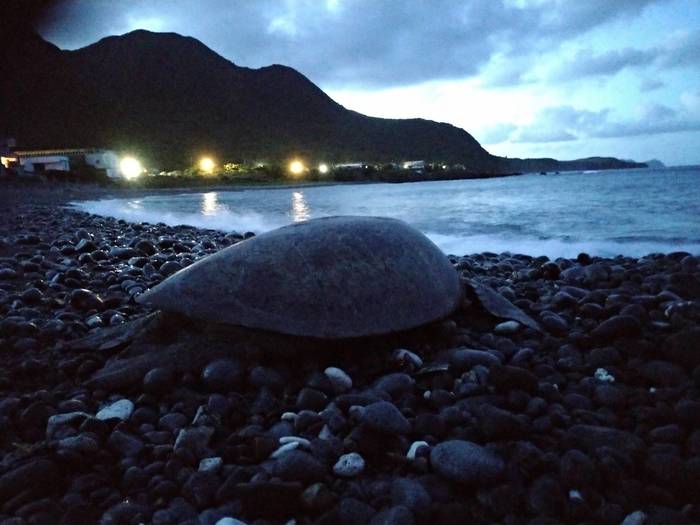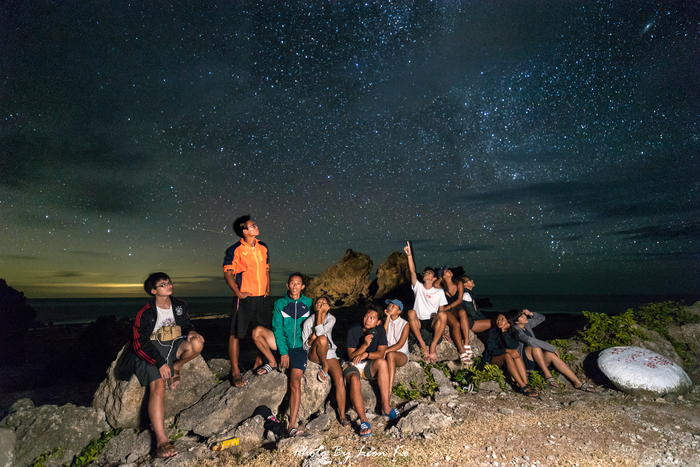 [Report by student journalist Chen-Wei Hung]
Let's protect the most beautiful turtle island! Shih-Chi Huang, student of the Department of Oceanography at National Sun Yat-sen University and Bing-Hua Huang, student of the Department of Marine Biotechnology and Resources participated in a summer volunteer program to learn about turtles and take action to conserve their habitat. They hope that, in the future, they can use their knowledge to let more people learn about turtles and marine conservation.
Taiwan is surrounded by waters, rich in marine resources, and has also the highest concentration of sea turtles. Five out of seven species of turtles are present in Taiwan. Shih-Chi Huang and Bing-Hua Huang applied for the program of Marine Ecosystem and Conservation Laboratory, passed the preliminary selection, the interview and were successfully accepted to serve as turtles' and ecosystem conservation volunteers on Orchid Island. Researcher at Marine Ecosystem and Conservation Laboratory Cheng-Yu Ko said, that the competition was very tough, and many applicants could not be selected. He expressed hope that turtle volunteering programs can be further promoted; besides routine tasks, knowledge shall be spread.
Regarding the tasks of the volunteers, Shih-Chi Huang said that they had to go to the beach every day to check if any turtles came to the shore to lay eggs. Data on turtle traces (if any were discovered), their width, turtle size and number of eggs had to be collected; eggs had to be transported to a proper place to be incubated to improve the hatch rate. Bing-Hua Huang said, that besides studying the turtles, the volunteers are in charge of promoting knowledge on turtles and the importance of their conservation among the guesthouses on Orchid Island and the tourists for them to, while traveling, understand why the turtles are such a treasure to Taiwan.
Turtles are a precious marine resource in Taiwan. Before conservation law is enacted, it is of utmost importance that the people gain a full understanding of the subject. Shih-Chi Huang and Bing-Hua Huang also expressed hope that through continuous research and promotion, more people will understand the importance of the conservation of sea turtles and live in harmony with nature.
[edited by the Public Affairs Division]