Scholars and experts from 7 countries discuss the economics of coffee in Asia at NSYSU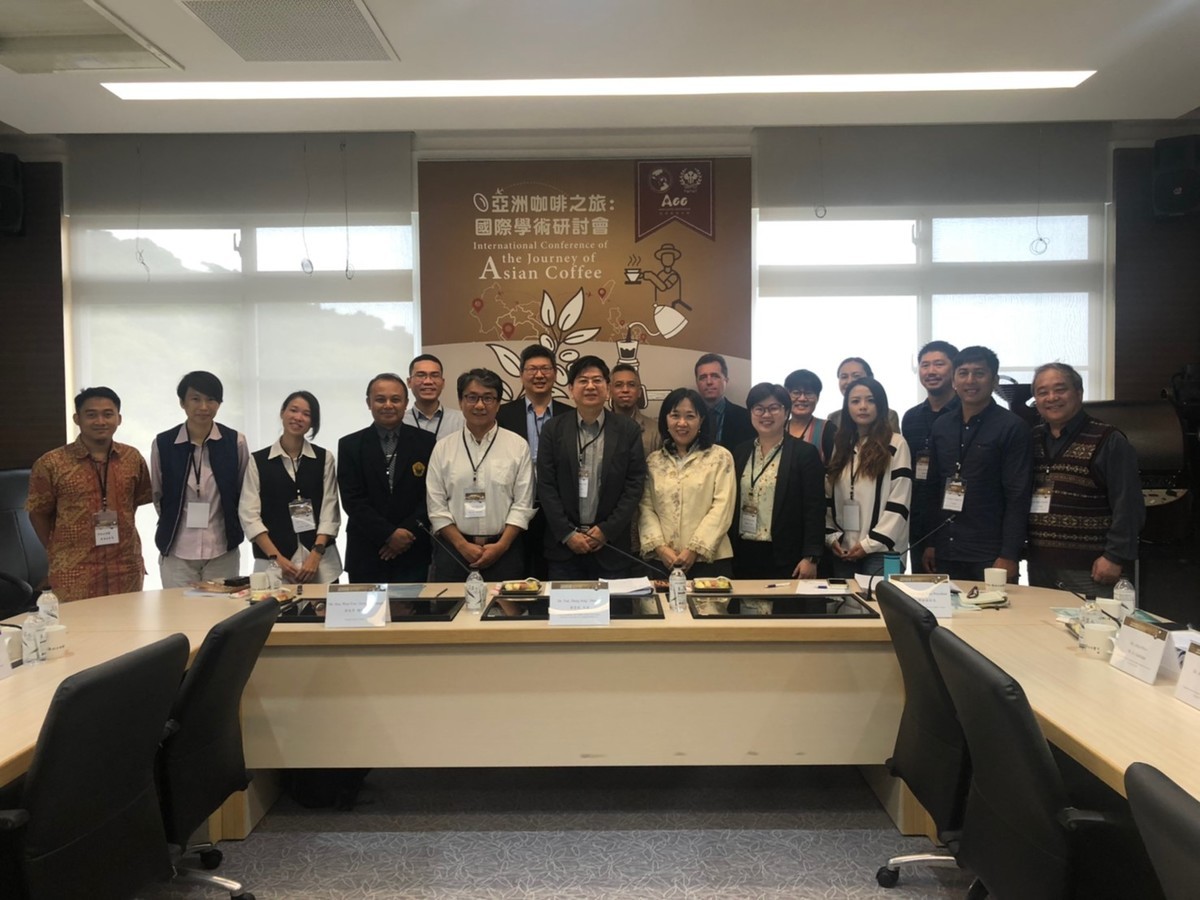 (Provided by Center for Southeast Asian Studies, NSYSU)
The coffee economy is flourishing! National Sun Yat-sen University organized the first conference on coffee in Taiwan – the International Conference of the Journey of Asian Coffee. Scholars and industry experts from Vietnam, Indonesia, Philippines, Thailand, Malaysia and Australia were invited to discuss topics ranging from coffee planting, consumer culture, trade market to industry sustainability. In his opening speech, NSYSU Senior Vice President Yang-Yih Chen said, that since Taiwan implemented the New Southbound Policy in 2016, a win-win cooperation model with ASEAN member countries is expected to be established using the resources and influence of ministerial departments, local governments, private companies and organizations.
Coffee occupies an important position in modern food and drink culture, and the global coffee industry is thriving. The total value of coffee produced globally in 2019 is estimated to have reached NTD 3,000 billion, including NTD 75 billion in Taiwan only. A connection established between the coffee economies of Taiwan and the Southeast Asian region will help create new opportunities for development in the fields of culture exchange and technological cooperation. Okogreen Co. Ltd CEO Wen-Yan Hsu gave a keynote speech elaborating on the rules and the importance of fair trade in the coffee industry. Chairman of KapoK Coffee Cheng-Tsung Lin spoke about advanced technologies and business concepts for coffee roasters.
Director of the Center for Southeast Asian Studies Hung-Jeng Tsai pointed out that, from both the historical and humanistic perspective, the development of Taiwanese coffee is deeply connected to the Southeast Asian region. The first two batches of coffee tree saplings planted in Taiwan were imported from the Philippines and Indonesia. Many farmers in Taiwan and Southeast Asia who specialize in coffee growing are aboriginals who have common Austronesian roots. In the past, the Center for Southeast Asian Studies collaborated with universities in the Southeast Asian region; it organized two industry internships and two exhibitions, which attracted many Taiwanese young people to take the initiative to connect with and get to know the Southeast Asian countries, and even inspired some students to start businesses, design new coffee-making equipment, and try to contribute to the coffee industry in their countries.
Co-organizer Senior Vice President of National Kaohsiung University of Hospitality and Tourism Mei-Jung Wang mentioned that coffee, besides being an important part of the Taiwanese food and drink culture, also reflects the present development of the local society and economy; several Asian countries lie in the coffee bean belt area, which also covers Taiwan and the Southeast Asian region. National Kaohsiung University of Hospitality and Tourism established an 'Asian coffee certification system', and provides basic education on coffee in a formal academic environment. At present, the University collaborates with educational institutions in Vietnam, Thailand and Malaysia, and actively looking at expansion to more Southeast Asian countries. After the conference, a visit to Taiwanese coffee plantations was organized for the representatives of each country for them to understand the potential for the development of the coffee industry in Taiwan and establish channels for cooperation.
(Edited by Public Affairs Division)