Pai-Ho Chiu - the first female skipper in the whale-watching industry in Taiwan, alumna of NSYSU: every step in life counts!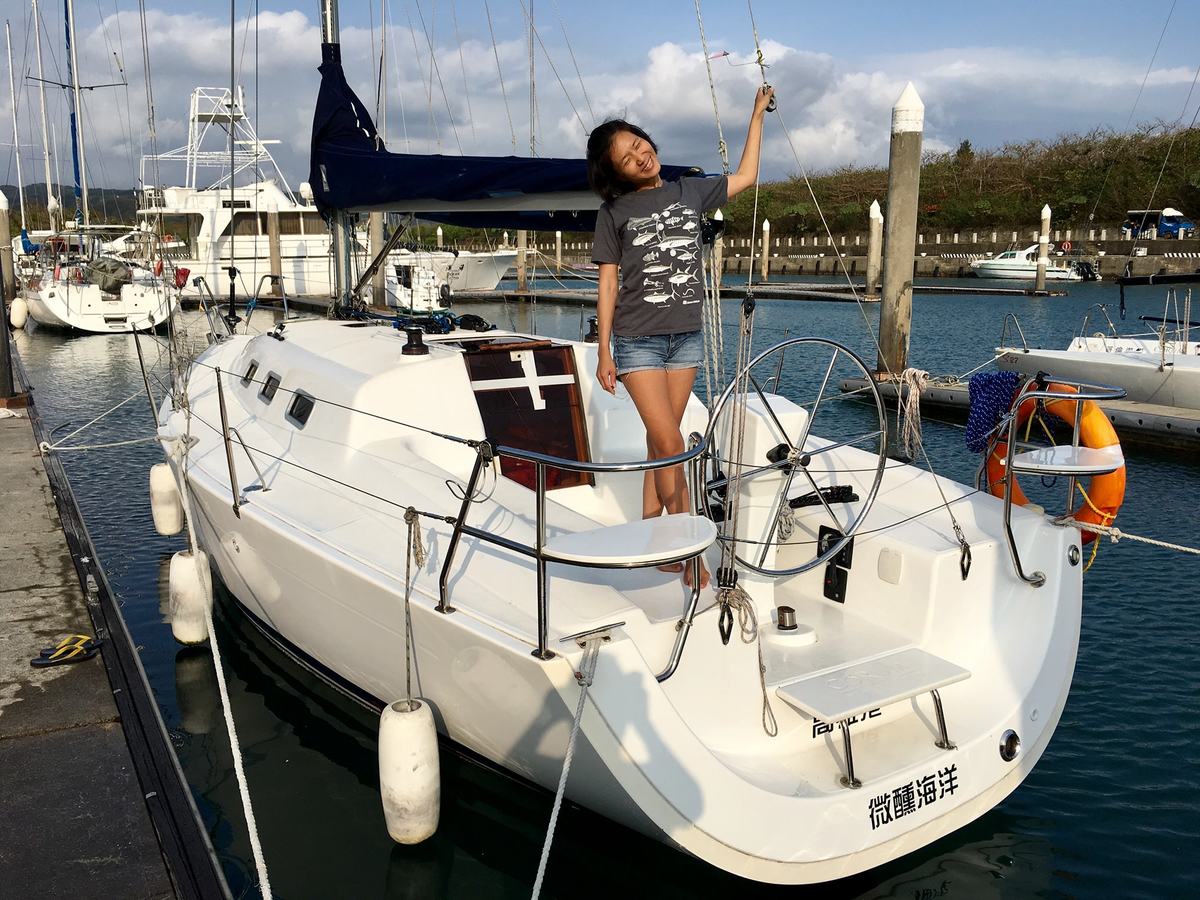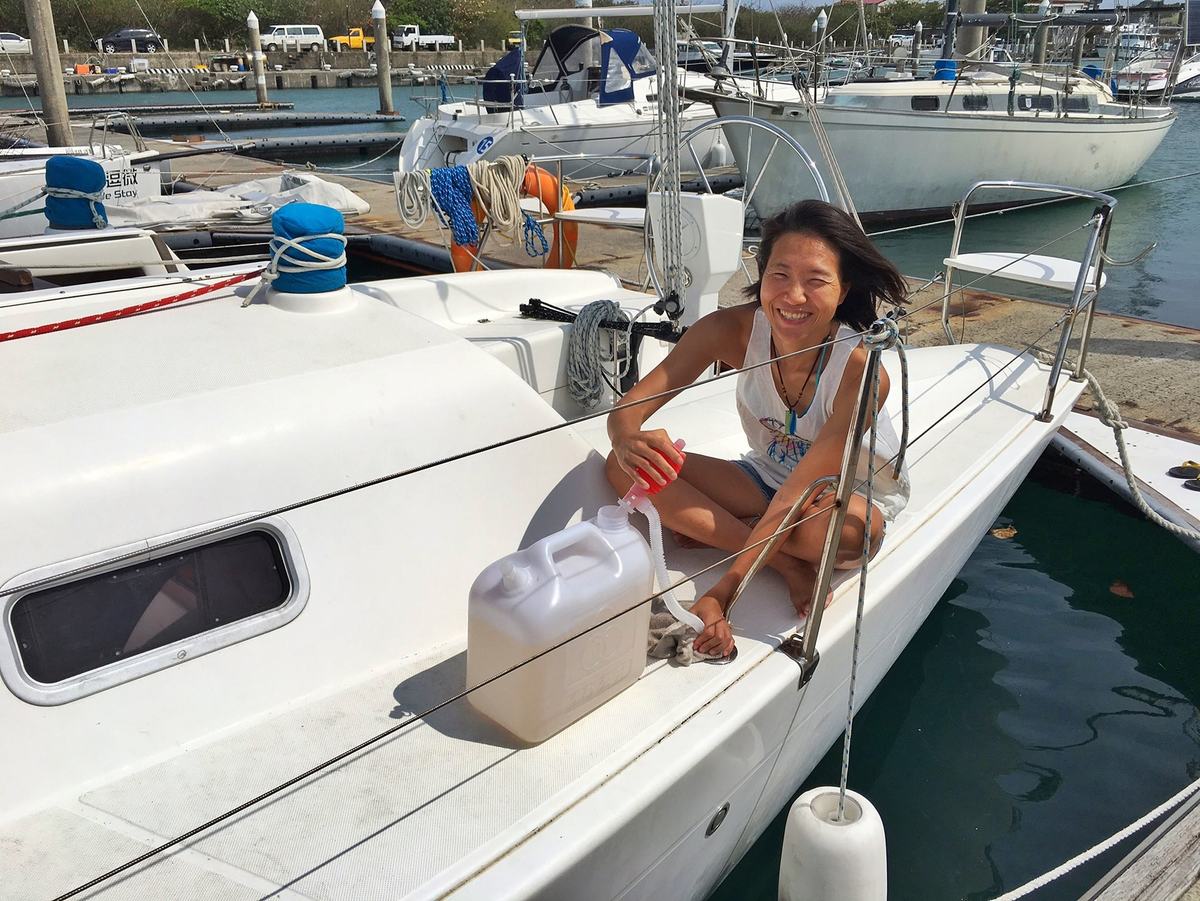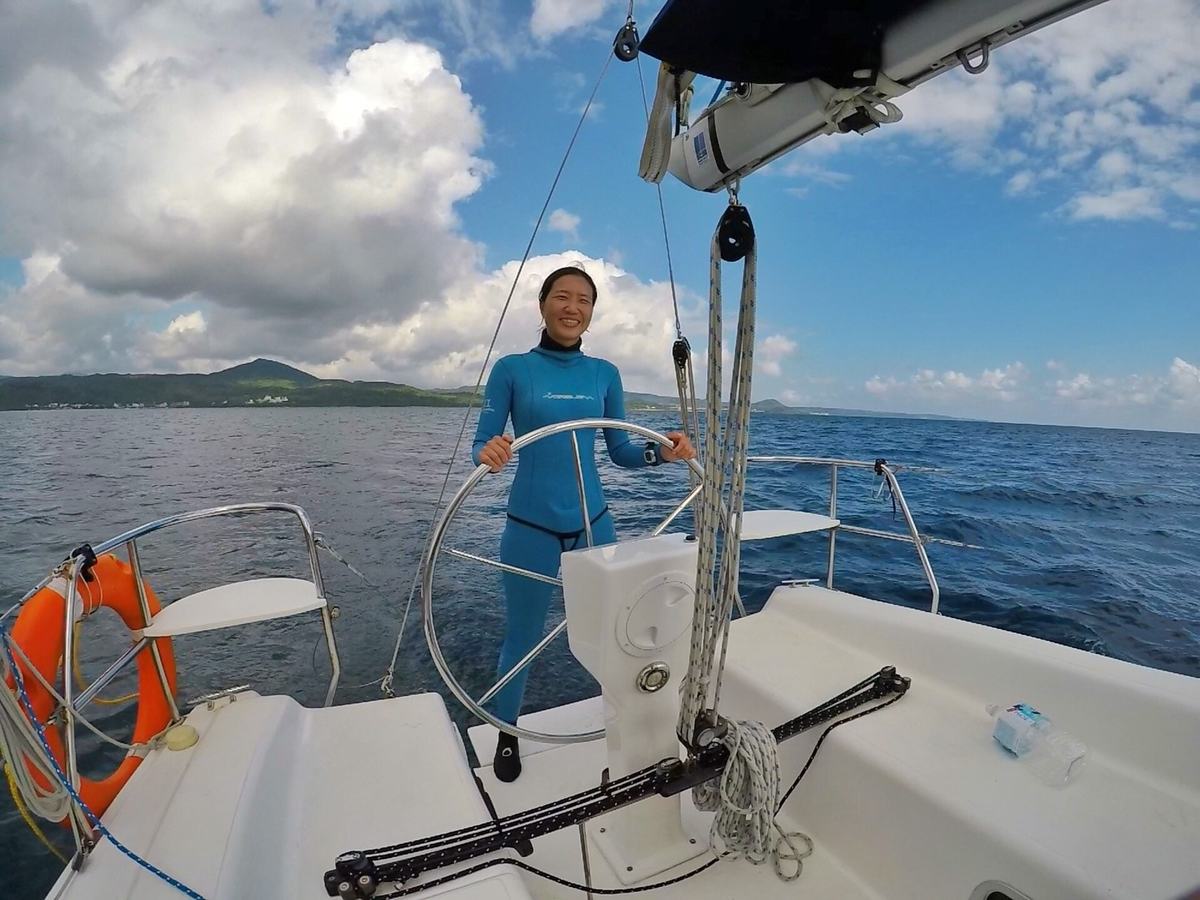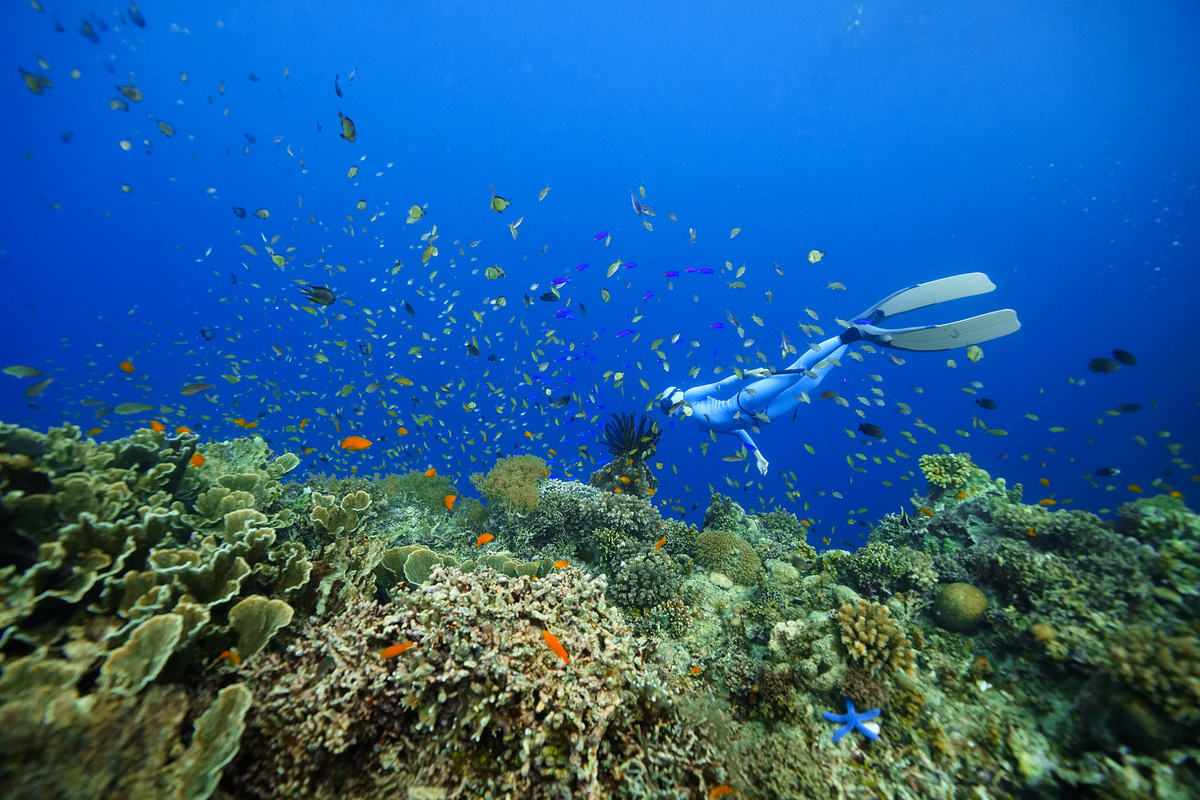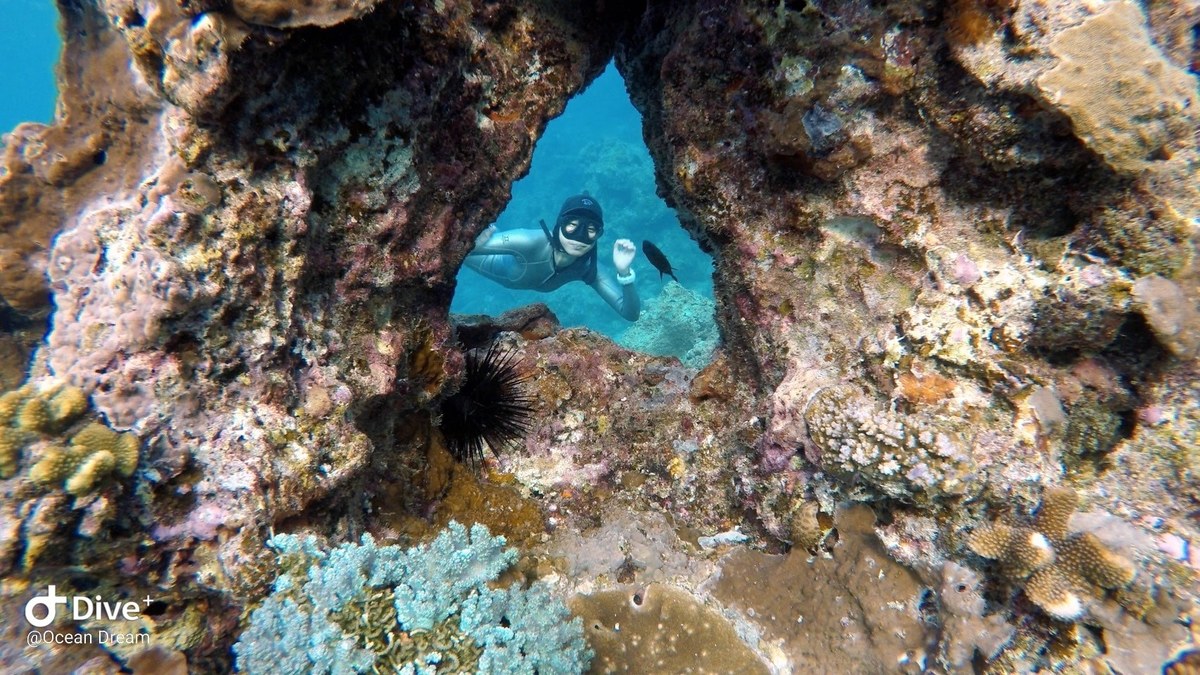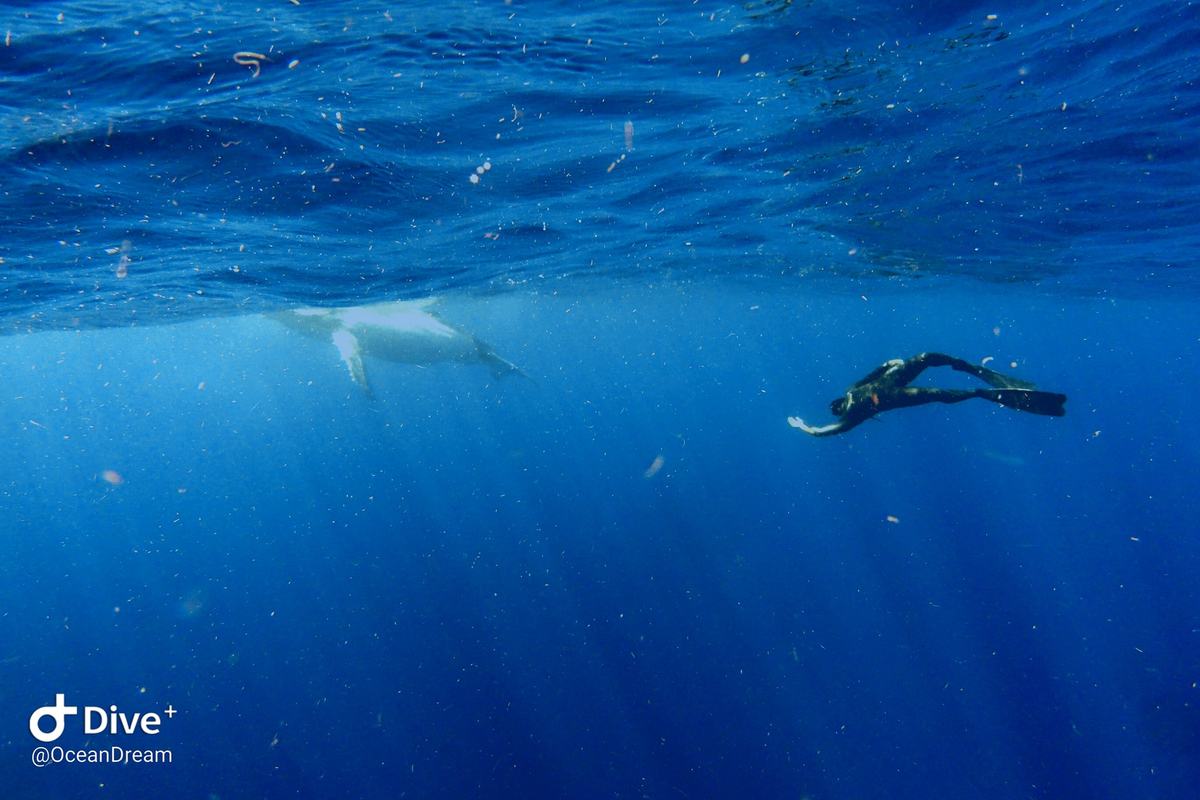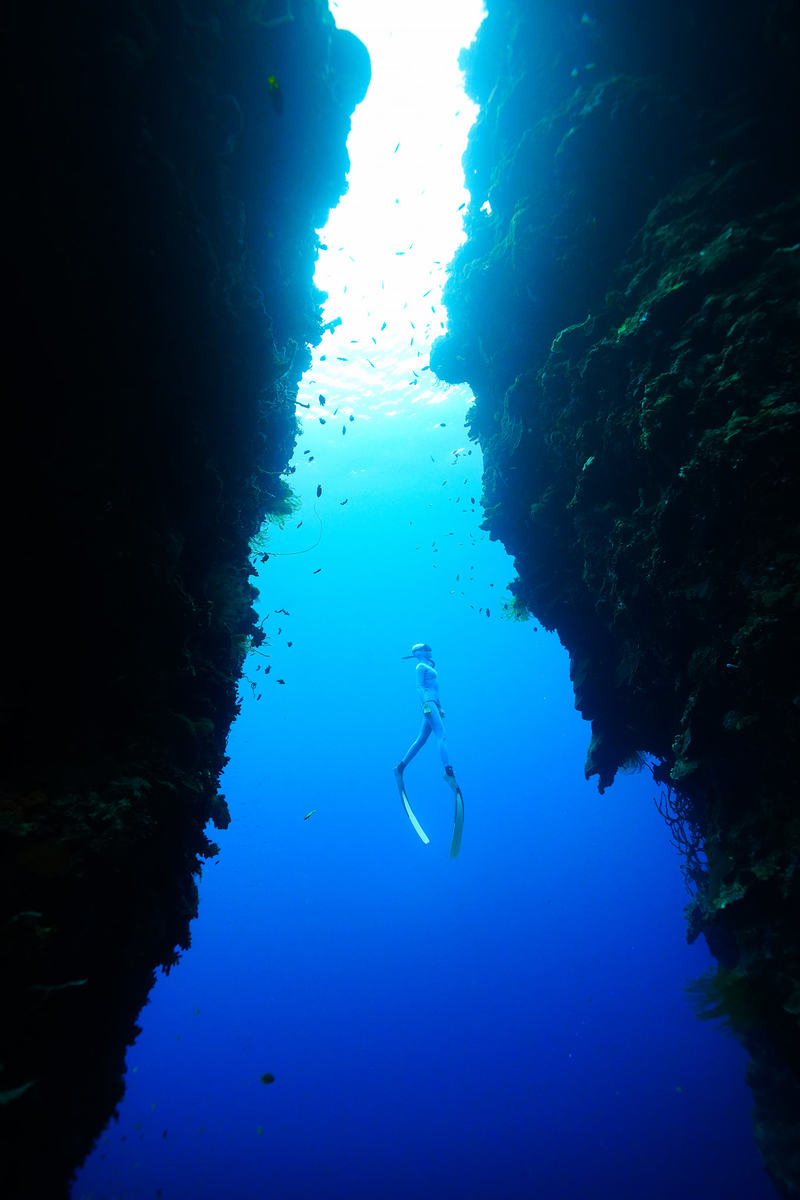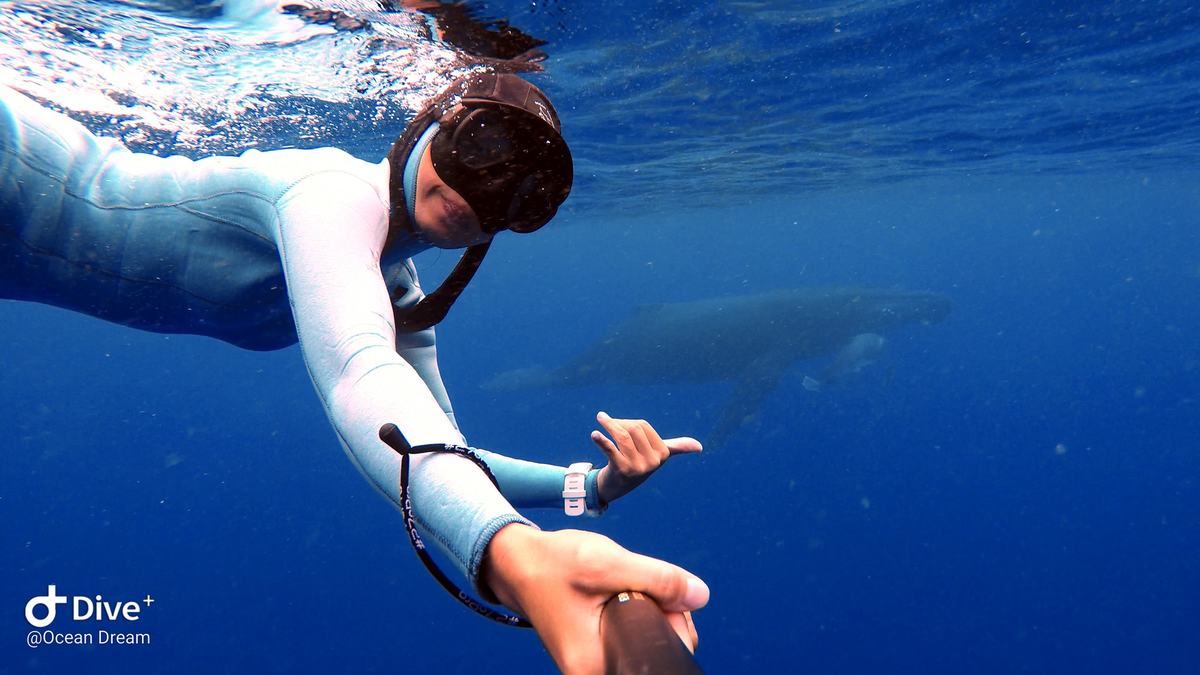 Pai-Ho Chiu, the first female skipper in the whale-watching industry in Taiwan is a research assistant at the Institute of Undersea Technology in NSYSU. Chiu is also an alumna of NSYSU; during her junior year she had an opportunity to step in for the skipper to steer the whale watching boat, and she instantly fell in love with the sea breeze and waves. With this passion, after graduation, Chiu obtained the powerboat master's license and scuba diving instructor's license and became the first woman skipper on the whale watching boat in Taiwan. Afterward, she came back to NSYSU to serve in the Institute of Undersea Technology, the only one of this kind in Taiwan, and apply her field experiences and research abilities to contribute to her alma mater.
Chiu graduated from the Department of Marine Biotechnology and Resources and the Institute of Marine Biology (now a master program at the Department of Oceanography); during her studies, she also worked as a docent for a whale-watching boat. Once during a tour, a large school of marlins swam nearby. The skipper accelerated all at once and rushed to the boat's bow to cast a harpoon. Chiu said that no matter what, there always has to be somebody to stay behind the wheel of a boat, so she rushed to the wheel. This is how she fell in love with steering. She was only a junior at that time!
Chiu felt that NSYSU was a great choice. She said that she chose to study at the Department of Marine Biotechnology and Resources because of her interest in marine organisms; she was particularly fascinated with whales. However, at that time there were not many resources for the research of whales, but Chiu didn't give up. Through Honorary Chair Professor Hin-Kiu Mok, she contacted a younger schoolmate working for a whale watching tour company and finally boarded on a whale-watching boat just as she wanted. After completing a master thesis on Bryde's whales in Japan, Chiu took an exam for powerboat master's license and took tourists around Shiti Fishing Harbor in Hualien, becoming the first female skipper in the whale-watching industry in Taiwan!
Chiu's whale watching boat successfully set sail but her life didn't. There is a big difference between the low and peak season in Taiwan and all businesses close during winter. Chiu hesitated for a while, tried many different jobs, even took a work and study opportunity in Japan and upon return, decided to become a civil servant. She said, that although the pay was good, she was not overly busy at work and her workplace was close to her home, she felt that this was not what she wanted in life. Ultimately, Chiu gave up on the calm and dull life and embraced the sea waves once again. At that time, Professor Keryea Soong of the Department of Oceanography was preparing to establish the first international research station on Dongsha Atoll and announced recruitment for the position of research assistant with such requirements as boat-steering ability, diving ability, experience in marine research. Chiu perfectly fit the requirements. She honestly never expected that these abilities would ever help her find a job; she took her diving license and powerboat master's license out of love for the sea, with no specific purpose in mind.
When she arrived at Dongsha, nothing was easier. At that time, marine research in Taiwan was not in its early stage anymore, however, it mostly concentrated on the island of Taiwan. Chiu was buried under work during her one year's stay on Dongsha Atoll. She steered the research team's vessel and collected samples in the surrounding waters. Chiu also applied her scuba diving abilities, taking a sound detector with her to the sea and studying the impact of generating units on the marine environment. At the same time, she supported Assistant Professor Ruey-Chang Wei of the Institute of Underwater Technology in establishing the underwater noise database, which the navy can use for reference to improve the efficacy of sonars for anti-submarine warfare.
Chiu has continued to work until now as a research assistant studying marine biology during working days, and on weekends she works as a freediving instructor in Hengchun, fitting in the trend of young people taking on multiple careers. There is a saying that "When you want something, all the universe conspires in helping you to achieve it", but Chiu believes that the only person you can count on is yourself. Finding a dream job is not easy, nor is it a matter of luck. Chiu managed to find it thanks to her perseverance and enthusiasm for the sea. "Every step in life counts", she encouraged the students. Although she had no interest in a "regular job" at first, she eventually became an assistant contributing to the academic research. Chiu said that it's ok to make a detour when one is still young, but it's also important to work towards personal goals. Chiu said that everyone eventually will find their way.
(Edited by Public Affairs Division)