NSYSU Rapid Screening Research Center for Toxicology and Biomedicine Organizes COVID-19 Conference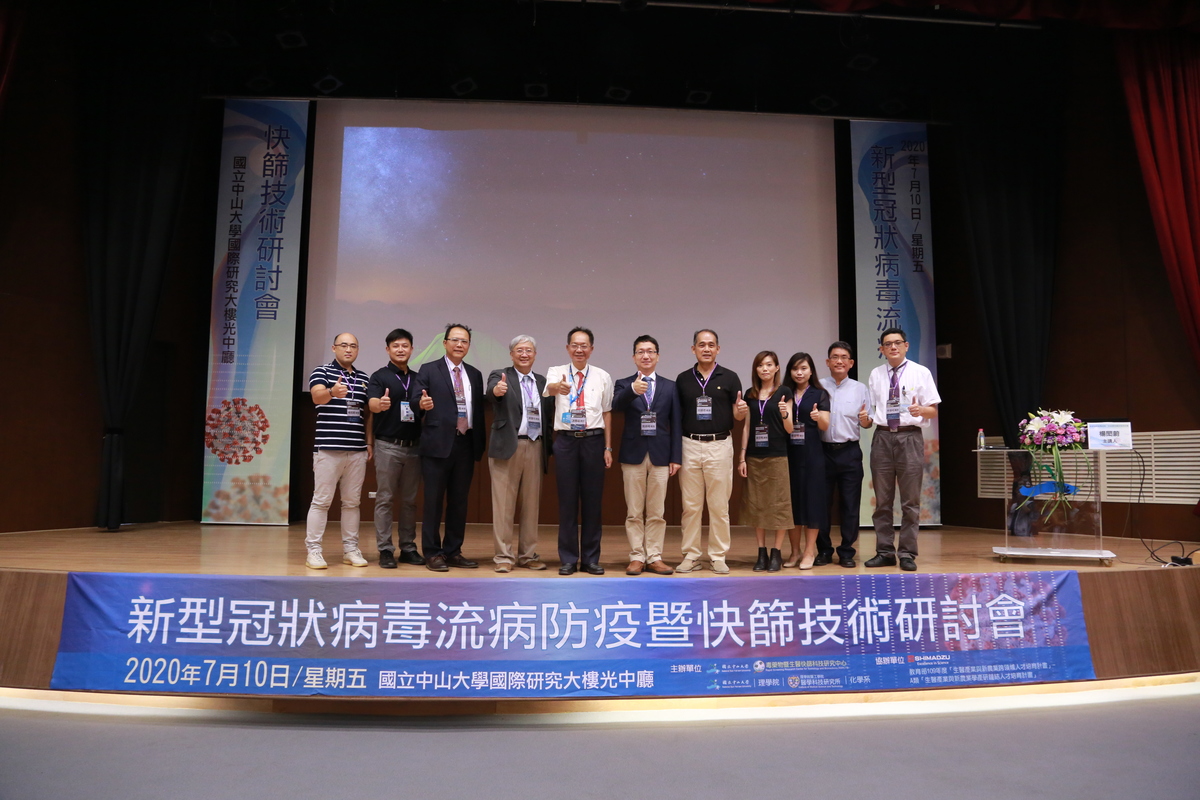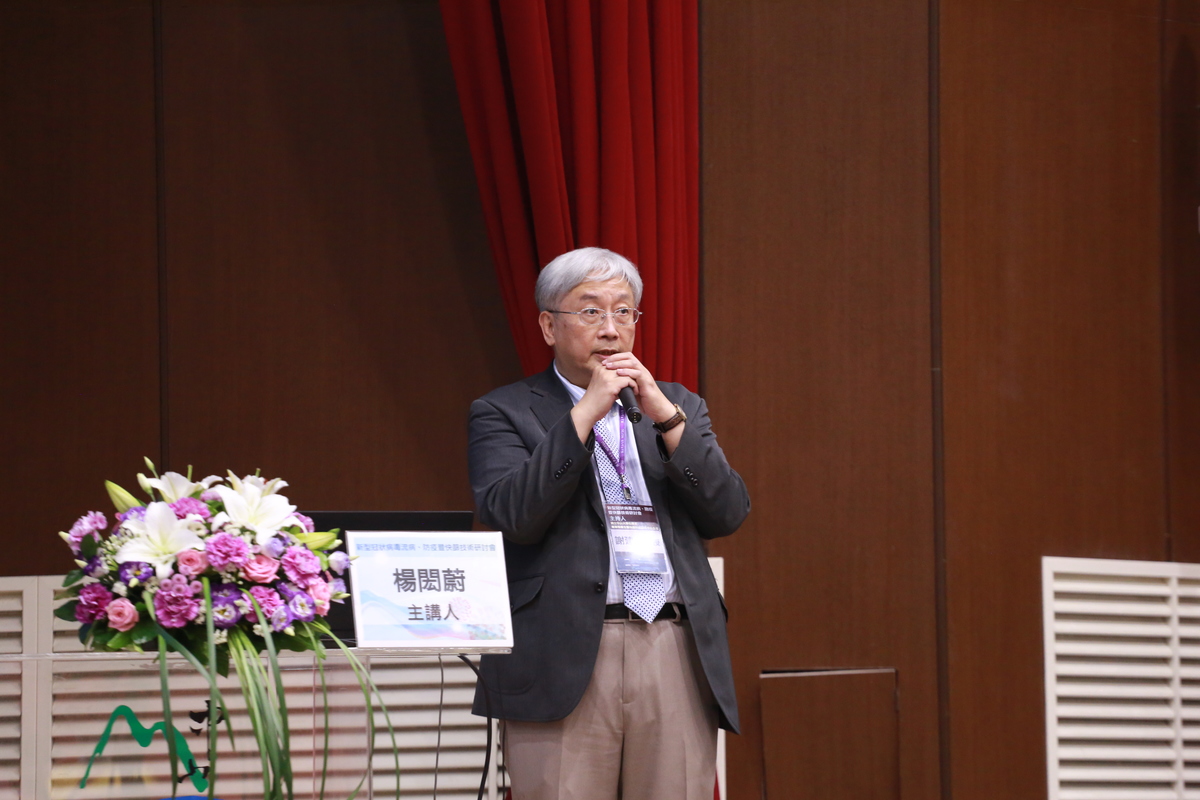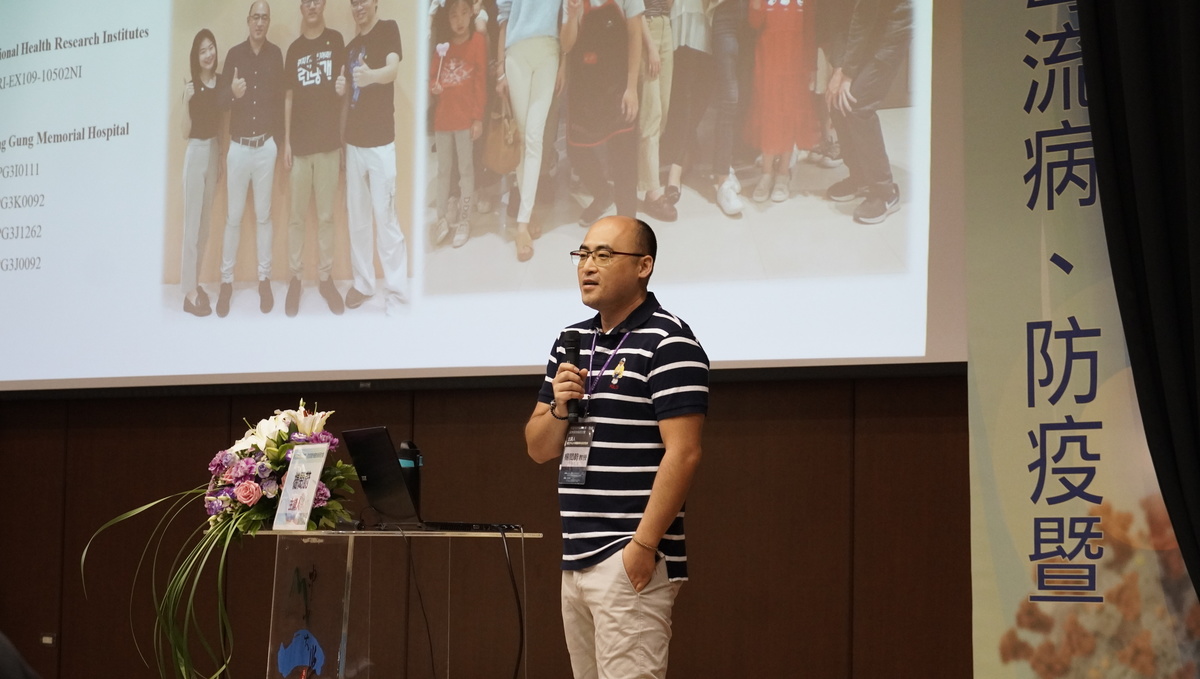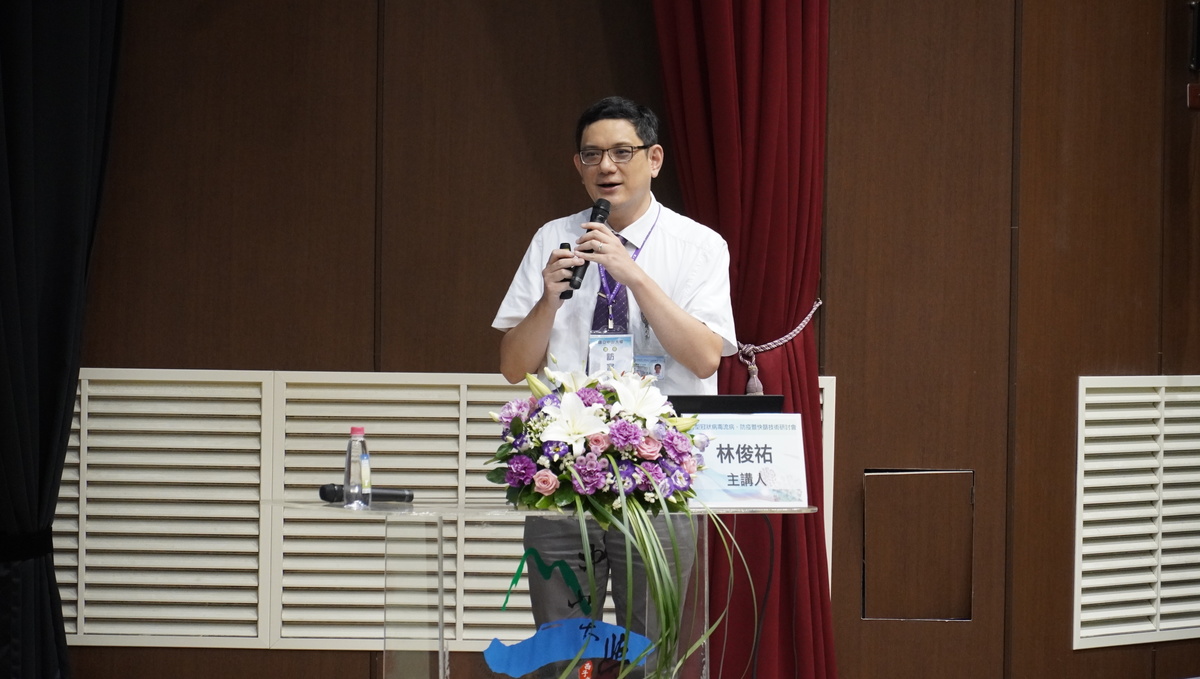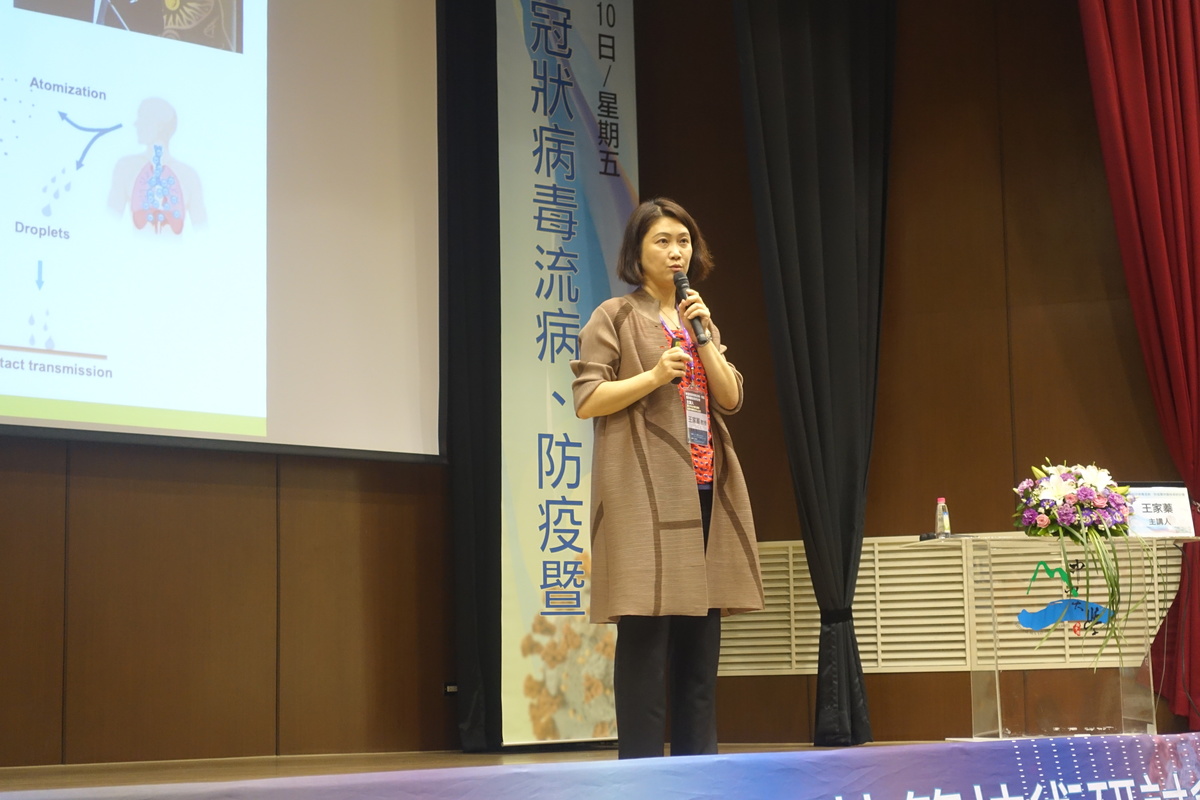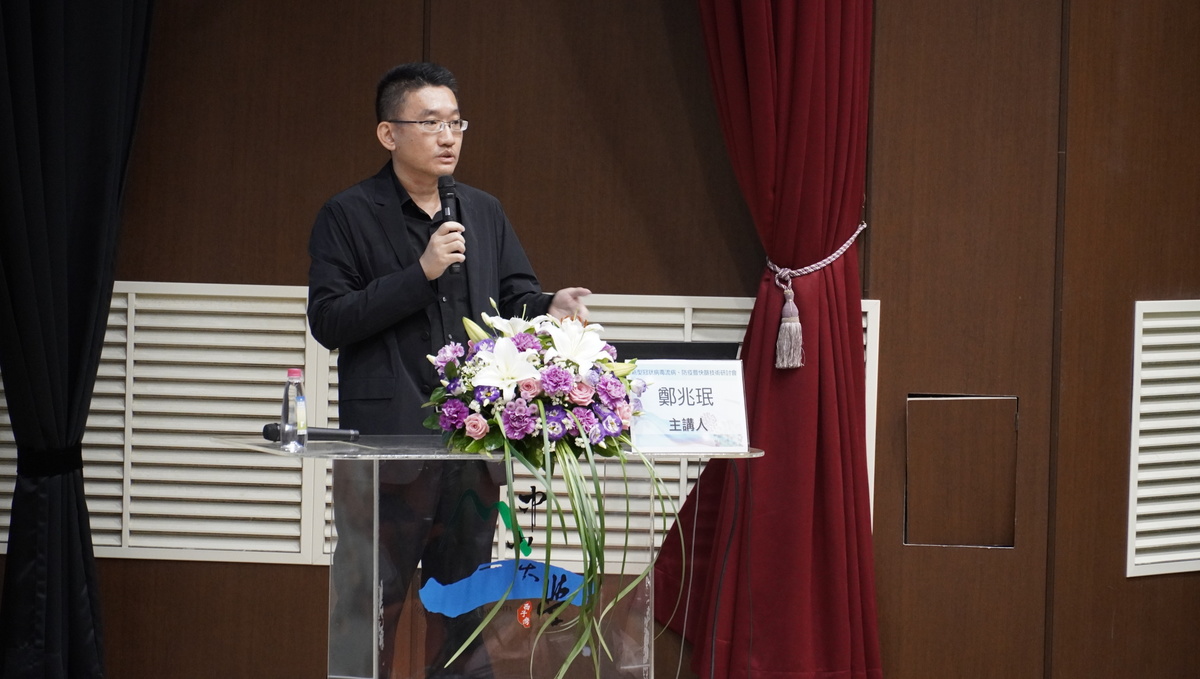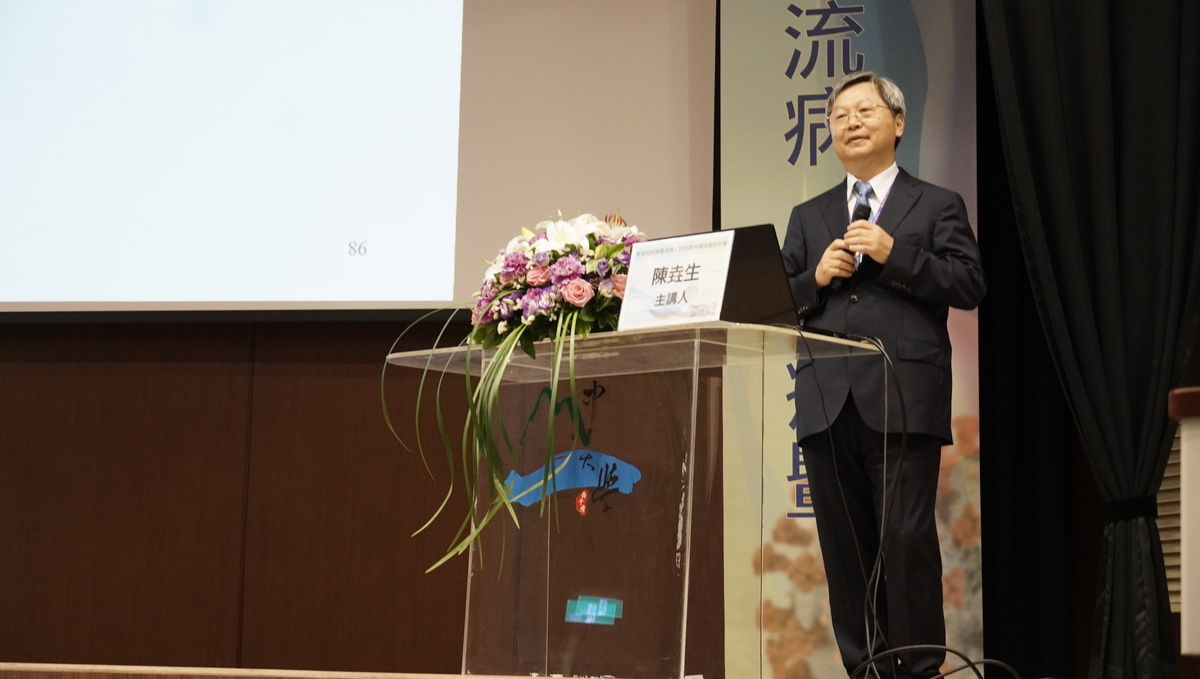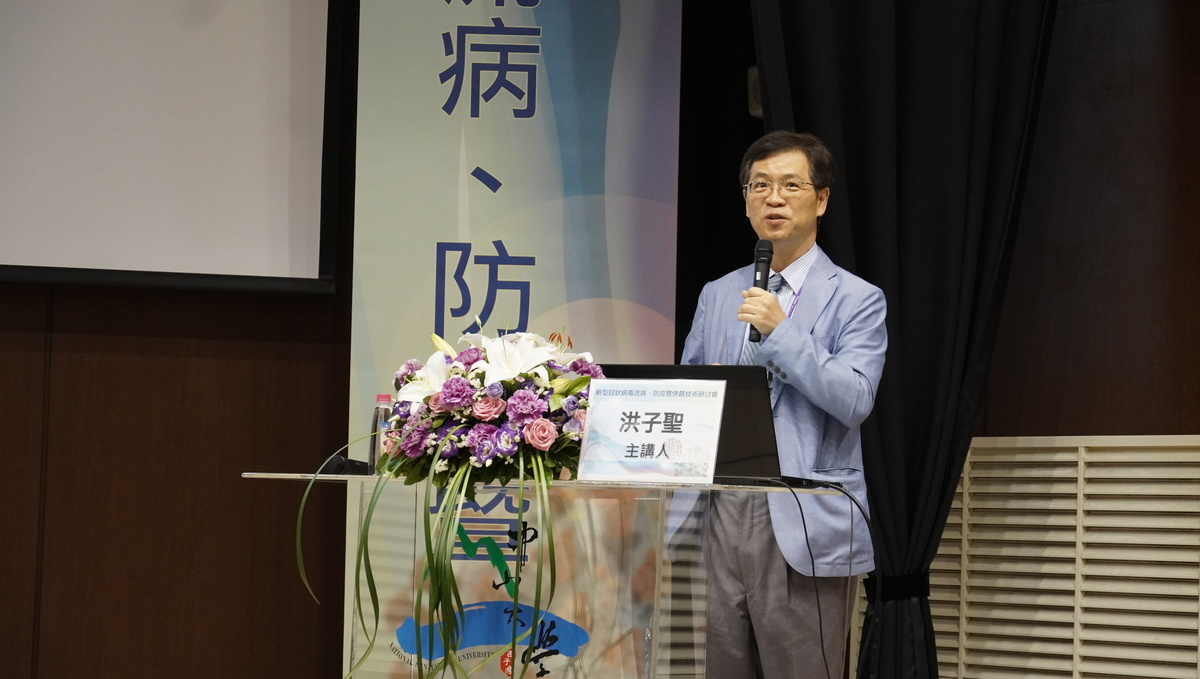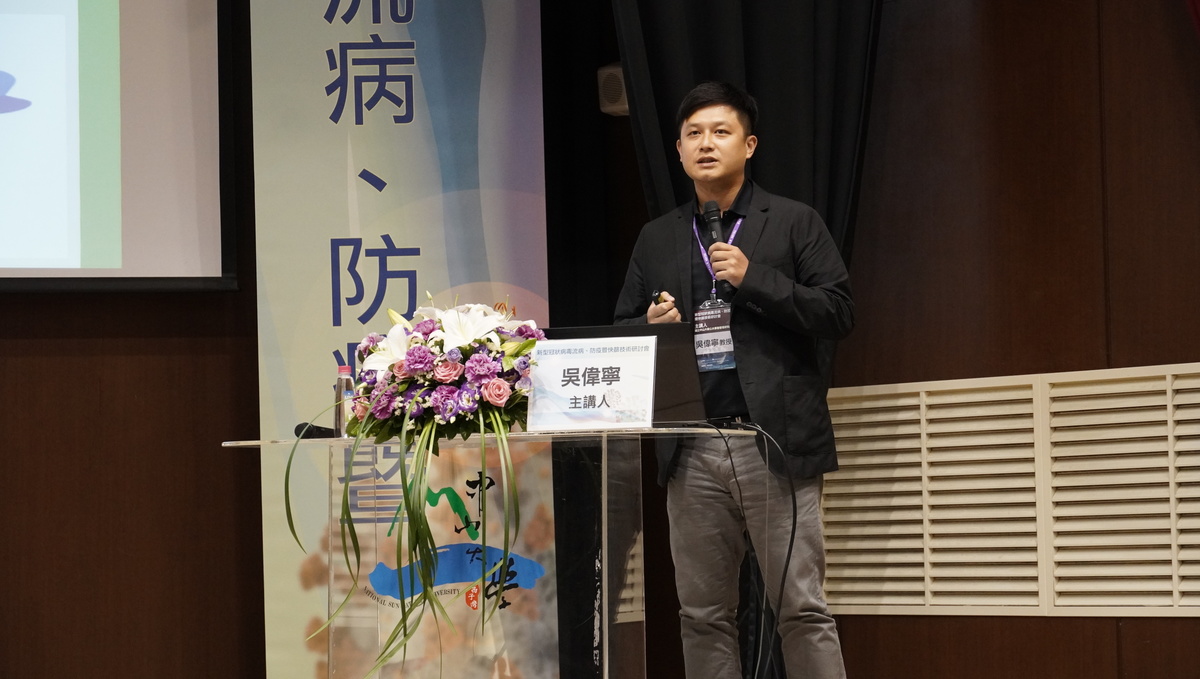 The Rapid Screening Research Center for Toxicology and Biomedicine (RSRCTB) at National Sun Yat-sen University (NSYSU) organized a conference centered on COVID-19, addressing the epidemic, its prevention, and rapid screening technology involved in its diagnosis. The RSRCTB's Director, Professor Jentaie Shiea, emphasized that the conference was the first of its kind in Taiwan to specifically address COVID-19 and was the first conference to be held in Southern Taiwan after Taiwan's epidemic-related restrictions were lifted. The conference was an interdisciplinary effort, combining areas of biotechnology, aerosol science, electrical machinery and telecommunications, and public affairs. Such collaborations between academic and clinical medicine demonstrate the significant potential of contributions by Taiwanese researchers to society, and Taiwan's effective epidemic prevention methods for other countries to follow.
Tzyy-Sheng Horng, Chair Professor of NSYSU's Department of Electrical Engineering, described the new, contact-free technology his team developed to monitor the vital signs of hospital patients and which is in the process of being approved for commercial use. Traditional monitoring equipment requires the use of imaging and laser technology; however, imaging technology presents privacy concerns since it requires patients to remove their clothing, and laser technology is difficult to implement due to various factors like sensitivity, linearity, and resolution. Hong's team has built the first contact-free physiological sensing system, which can remotely monitor patients' vital signs for 24 hours a day. This new technology allows hospital staff to assess patients' conditions accurately and from a distance, reducing the risk of contagion.
Associate Professor Hong-Wei Yang of NSYSU's Institute of Medical Science and Technology and his team developed a novel rapid screening technology to detect COVID-19. Their "EasyVial", coated with high-catalytic nanomaterials, is an ultra-sensitive measurement flask that greatly reduces the testing time which traditional methods like enzyme-linked immunosorbent assays (ELISA) required; furthermore, no medical equipment or trained personnel are required to conduct sampling and testing. Using a single drop of blood, the EasyVial can detect the IgM antibodies indicative of COVID-19 in just 15 minutes, even in asymptomatic patients in the early stages of infection. Detecting infection early subsequently allows early isolation and treatment of patients, lowering the burdens of medical staff as well as the risk of transmission. Yang and his team hope to further develop the EasyVial for individualized and community test.
Professor Chao-Min Cheng of the Institute of Biomedical Engineering at National Tsing Hua University applied lateral-flow immunochromatography to develop a COVID-19 antigen testing chip that can rapidly determine the severity of patients' conditions. Interleukin-6 is a protein that facilitates the communication between cells and is present in high levels in COVID-19 patients in severe conditions who may be experiencing organ failure, shock, difficulty breathing, or cytokine release syndrome, making interleukin-6 an important biomarker when examining patients. Cheng's testing chip can quickly detect the interleukin-6 level in blood samples.
Postdoctoral researcher Ling-Shan Yu of Kaohsiung Medical University's Division of Infectious Diseases developed a portable and highly sensitive nucleic acid test kit in the form of a biochip. The test can detect N, S, and f1a genes, which are linked to COVID-19, and can locate even traces of the coronavirus in samples. Yu filed for a United States patent in May and is currently collaborating with the Taiwan Semiconductor Manufacturing Company to conduct more testing. In the next three years, Yu aims to combine constant temperature chemical synthesis, bioinformatics, and the Internet of things to create a single compact biochip capable of conducting multiple tests.
Yao-Shen Chen, Associate Dean of Kaohsiung Veterans General Hospital, elaborated on the hospital's approach to epidemic management and prevention. He emphasized that the international community is facing a different type of global war – that against an invisible enemy, and the biggest pandemic in the last hundred years since the Spanish flu outbreak in 1918 – because no one knows when the pandemic will strike or how to prevent its spread. Such a conflict doesn't require tangible artillery fire or blood, but it has caused heavy casualties, social unrest, and a collapse of the global economy. What is even more concerning is that there isn't a foreseeable end to the fighting, as no effective treatment or vaccine has been developed.
Chun-Yu Lin, Director of Kaohsiung Medical University's Center for Infection Control, spoke about the need for rapid testing technology to prevent the pandemic's spread. He said the development and application of rapid test kits play a decisive role in the battle against the coronavirus and in both the early detection of community infections (as patients are most infectious when they are asymptomatic) and when the epidemic is widespread. Furthermore, rapid testing technology needs to be precise, quick, and reasonably priced.
Chia C. Wang, Director of NSYSU's Aerosol Science Research Center, discussed virus transmission via aerosols and related prevention methods. The newest research shows that SARS-CoV-2 can be transmitted via microscopic aerosols in the air, particularly by asymptomatic COVID-19 patients. If the patient does not wear a face mask or undertake preventive measures, they can release the virus into the environment via exhaled aerosols. Advancements in micro- and nanotechnology indicate that most respiratory aerosols are smaller than 1 micron. Coronavirus-laden aerosols released by an infected patient can not only be suspended in the air for an extensive amount of time but even be transmitted to people who are in social distancing. The smaller the particle size of the aerosol, the longer it can stay in the air. Wang said the N95 face mask is the most effective type of mask in preventing the virus spreading, as the masks filter out 99% of aerosols as small as 300 nanometers. However, as the N95 mask makes breathing difficult, standard surgical masks are sufficient for most situations.
Associate Professor Wei-Ning Wu of NSYSU's Institute of Public Affairs Management presented his perspective on community epidemic prevention. Although epidemic-prevention plans launched in different countries help prevent and control the spread of the virus and safeguard societal health, citizens are very often pessimistic about and reluctant to adhere to regulations, as well as lacking risk awareness. Wu said for public governance to enhance epidemic prevention capacities, the network of participation – including the public and private sectors, local citizens, and non-profit organizations – should work together to strengthen the community's risk awareness and participation.
Among the guests in attendance: NSYSU's Senior Vice President Yang-Yih Chen and Vice President for Research and Development Mitch Chou, who delivered opening speeches; session chairs: Dean of the College of Science Ming-Jung Wu, Director of the Rapid Screening Research Center for Toxicology and Biomedicine Jentaie Shiea, Chair of the Department of Chemistry Jyh-Tsung Lee, Assistant Professor Wen-Fan Chen of the Institute of Medical Science and Technology, Professor Ming-Hong Tai of the Institute of Biomedical Science, Director of the Institute of Medical Science and Technology Cheng-Hsin Chuang, Director of the Institute of Biomedical Science Jim Jinn-Chyuan Sheu, and Assistant Professor Chin-Chang Tsai of the Institute of Public Affairs Management.