Poet and translator Yu-Hong Chen introduces winner of Nobel Prize in Literature Louise Glück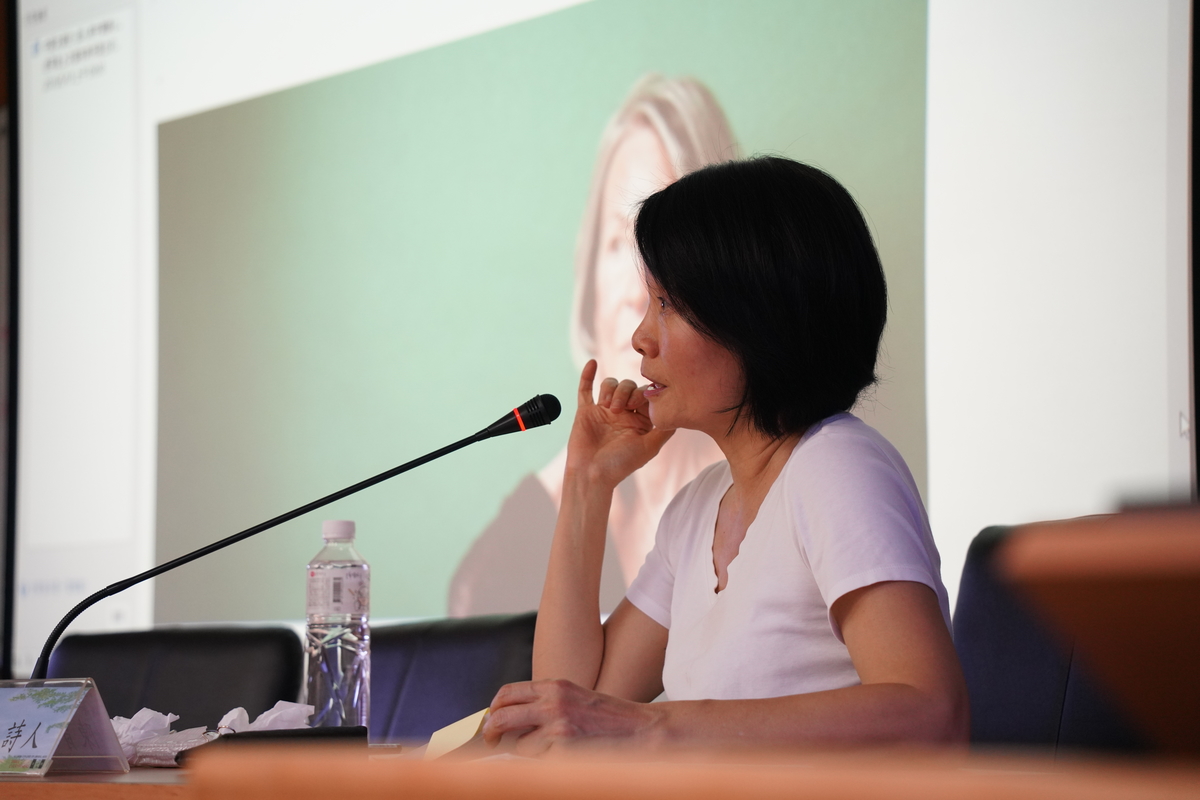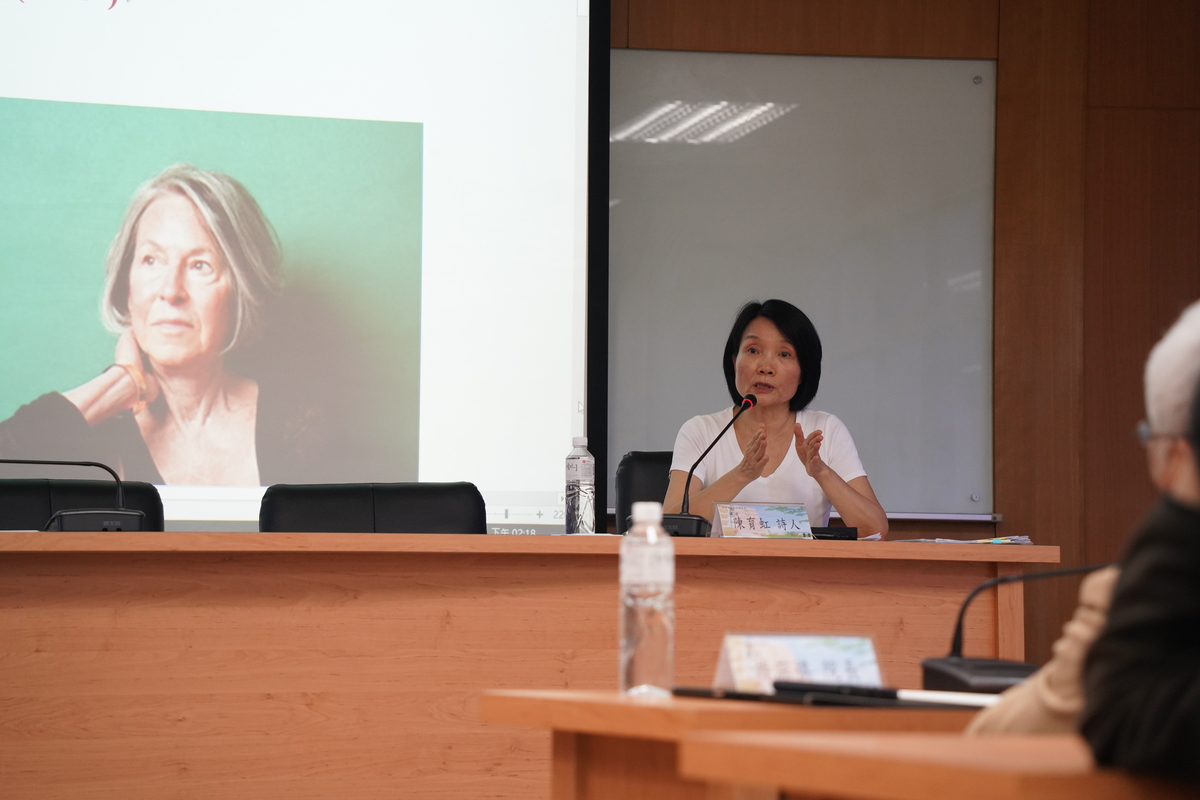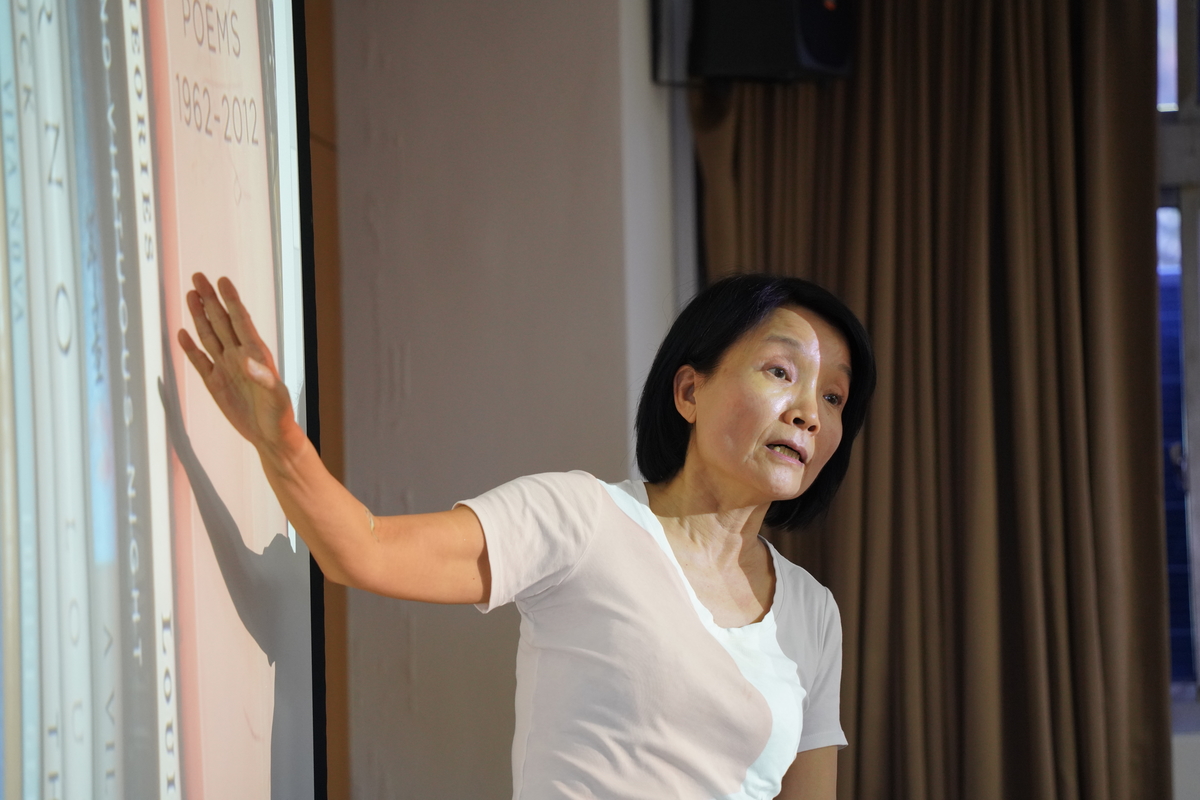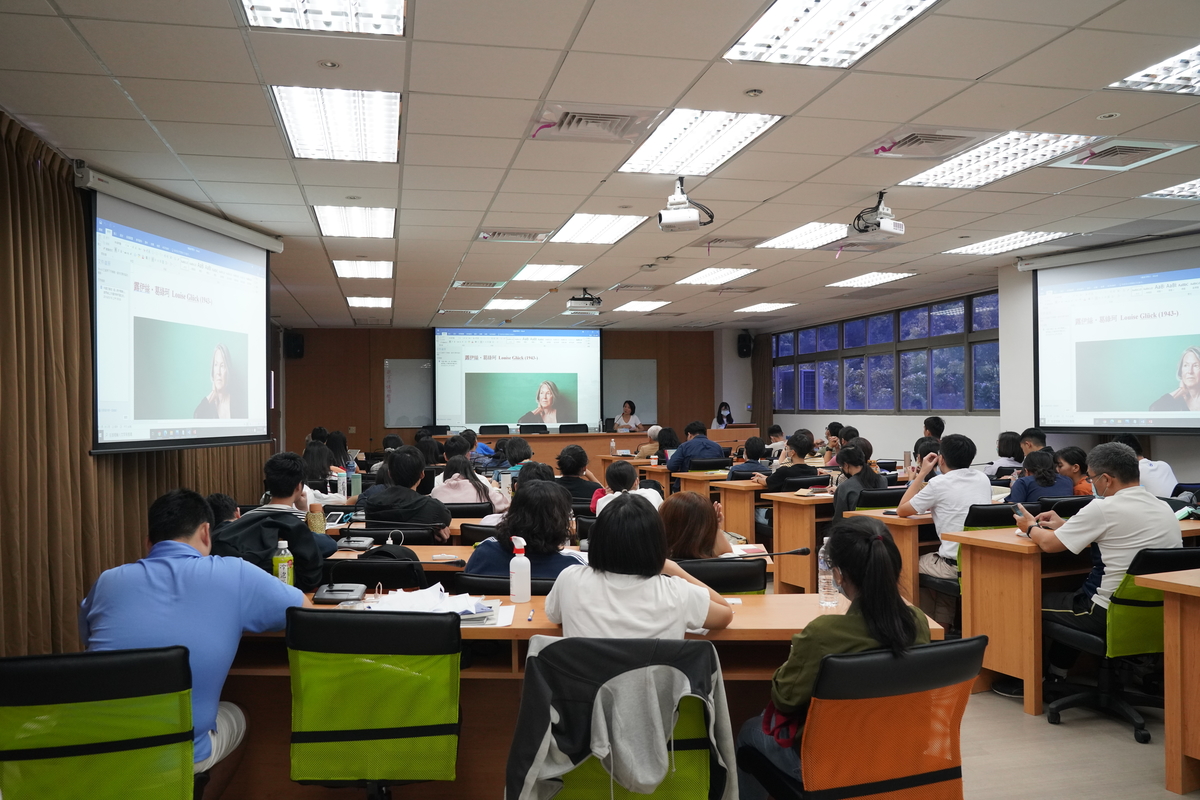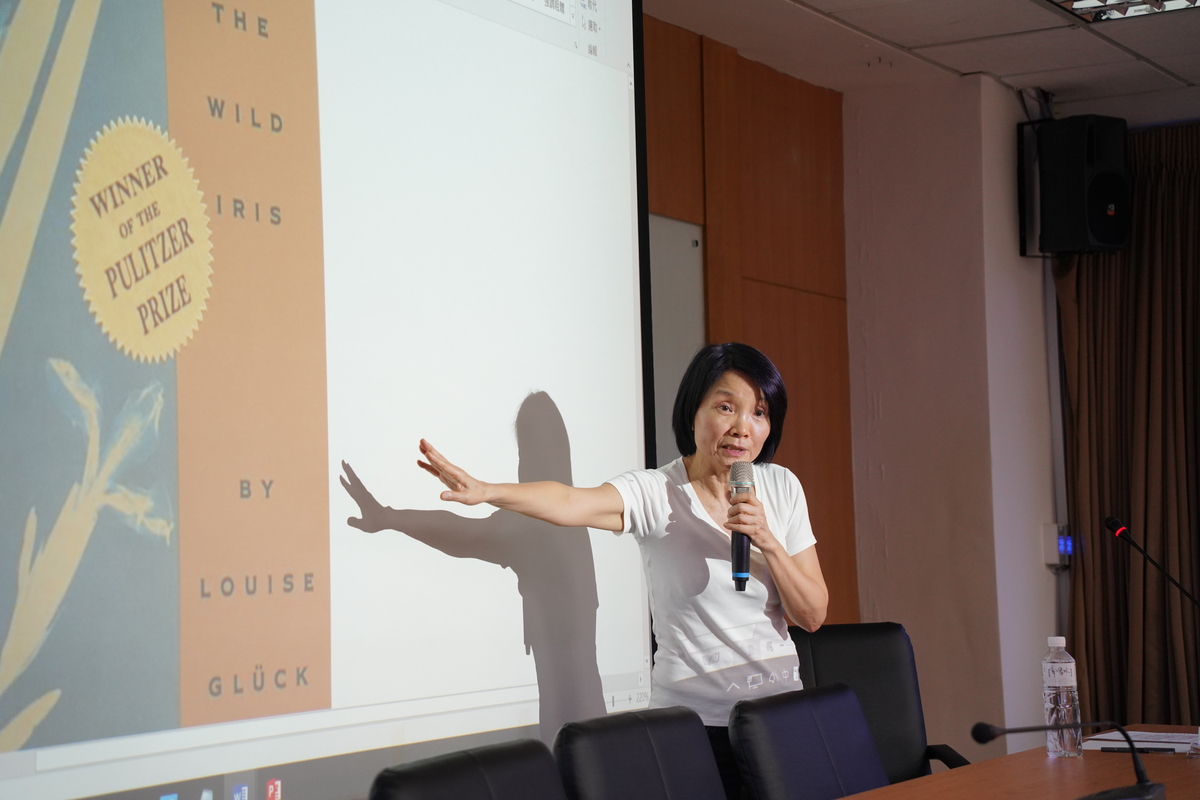 (Provided by Center for the Humanities, College of Liberal Arts, and Teaching and Learning Development and Resources Center) This year, when the world was struck by the COVID-19 pandemic, Louise Glück, a poet from the US, was awarded the Nobel Prize in Literature. "She describes the universal human experience with an unsophisticated beauty of poetic inner voice." National Sun Yat-sen University invited the internationally acclaimed Taiwanese poet Yu-Hong Chen to introduce Louise Glück, as part of the series of lectures on Nobel Prize winners at NSYSU. The event was hosted by the Dean of the College of Liberal Arts Chung-Chi Yu and the Director of the Center for the Humanities Tee Kim Tong. The audience included students of liberal arts, social sciences, management, science, and engineering.
Chen, who translated Glück's The Wild Iris into Chinese, shared her experience translating works by many acclaimed British and US poets. She thrilled the audience with the cautiousness she approaches the challenges of translation: in the past, before she started translating a poetry anthology, she first read all the works written by the poet. She also explained that the poet's surname (Glück) was transcribed into Chinese with characters that reflect its original German pronunciation, following the advice of Mu Yang, a Taiwanese poet who passed away earlier this year. Chen presented how Glück's life experience and anorexia influenced her poetry and introduced the poetess' world to the audience word by word and sentence by sentence to present the laureate. Chen encoded the new translation of the poetess's work, which had not yet been published, in both Chinese and the original English text.
The speaker said that she believes that the USA under the Trump administration, the turbulent international situation, and even more, this year's COVID-19 pandemic have brought significant changes in the world and relationships between people. Glück's works' autobiographical nature and inner dialogue helped comfort people suffering from the pandemic. Also, her works enter into a dialogue with faith and the author's struggle with it, especially during the times of the pandemic, when people experience religious doubt, yet, at the same time, have a need for religion as their friends and relatives pass away. Chen gave an insightful analysis of the acclaimed poetess's works and signed books for the fans. Yu-Hong Chen, who returned to her hometown – Kaohsiung, mentioned her connection to the poet Yu Kwang-Chung and the inspiration she drew from him. She promised to come to NSYSU again in the future and give a lecture.
To bring students and faculty closer to the Nobel Prize, NSYSU organized a series of lectures on Nobel Prize winners in the fields of economics, literature, physics, medicine, and Nobel Peace Prize winners, invited scholars and writers of the same field share their thoughts with the students.
(Edited by Public Affairs Division)