Students visit Kaohsiung Mosque to learn about Islamic culture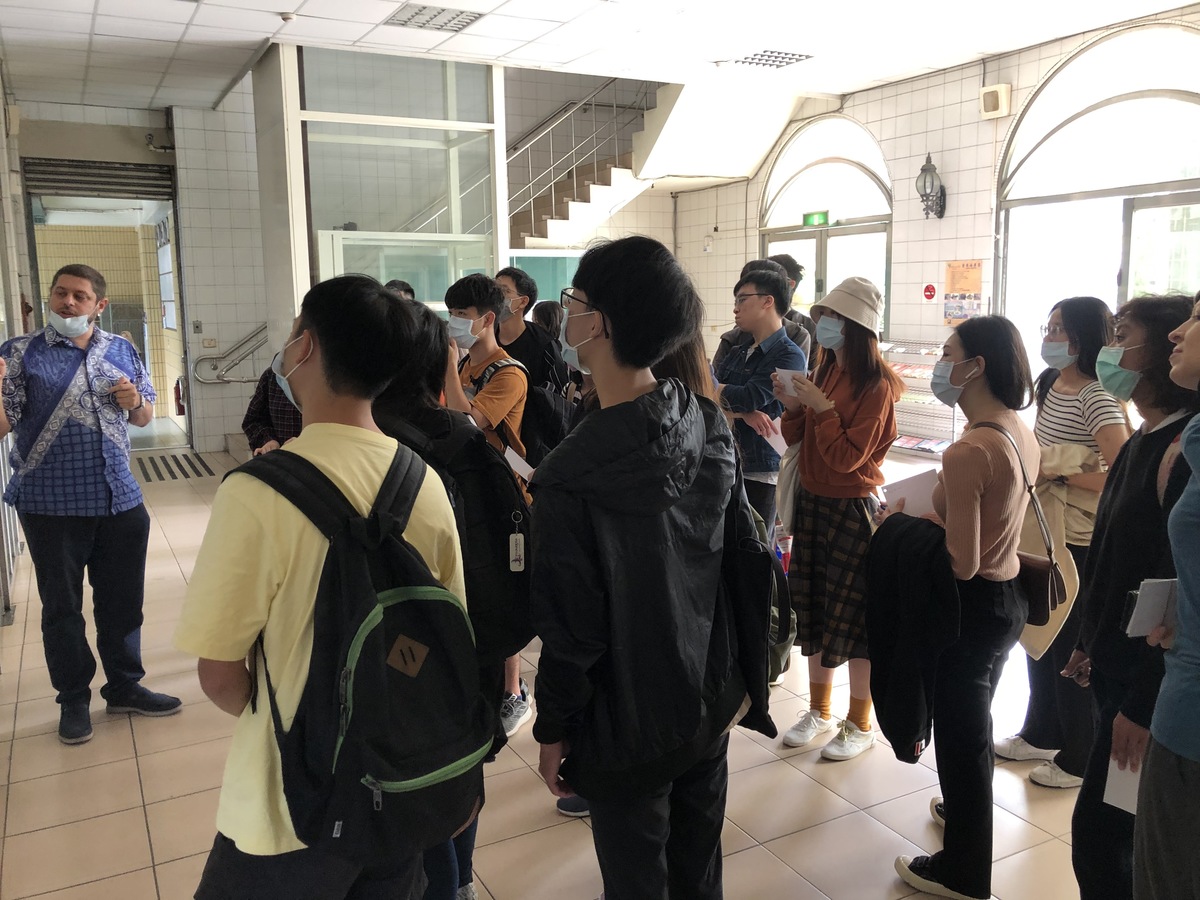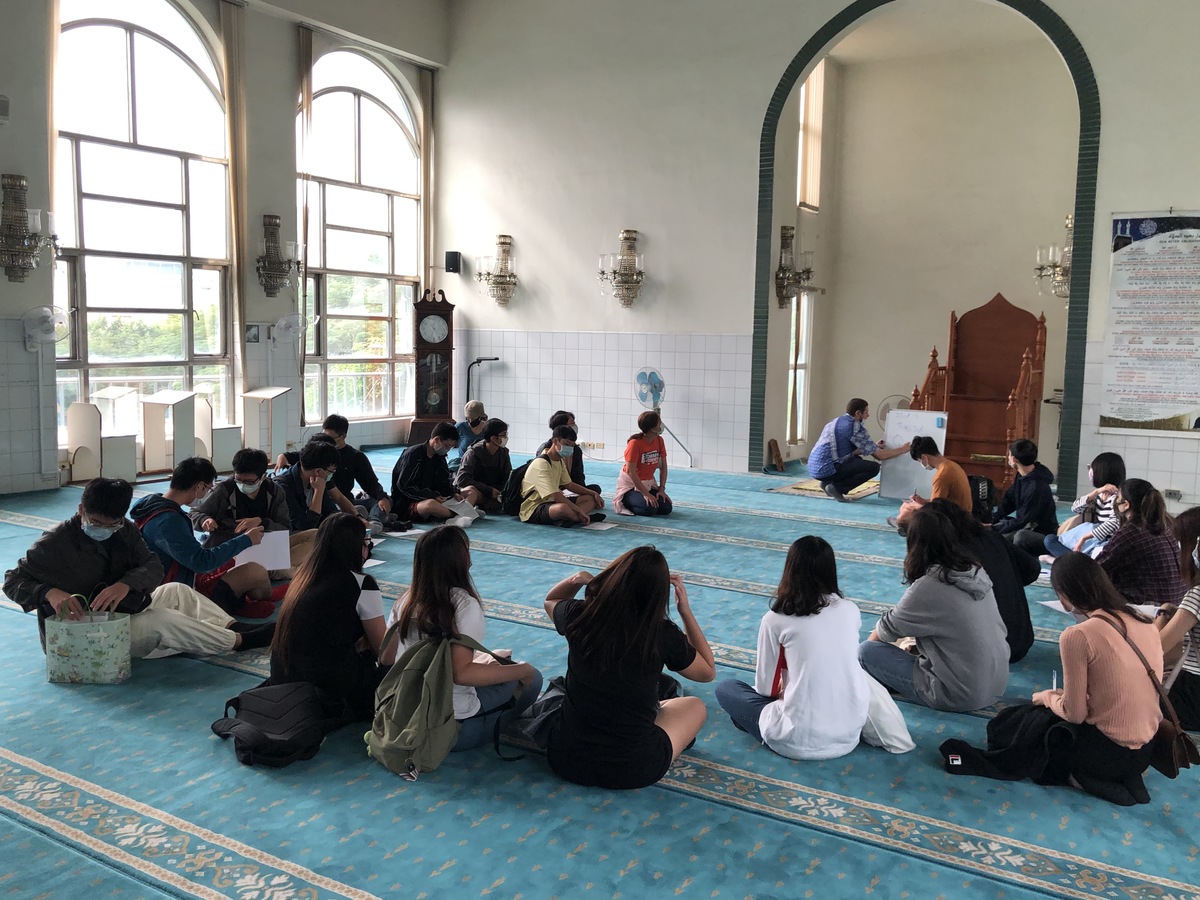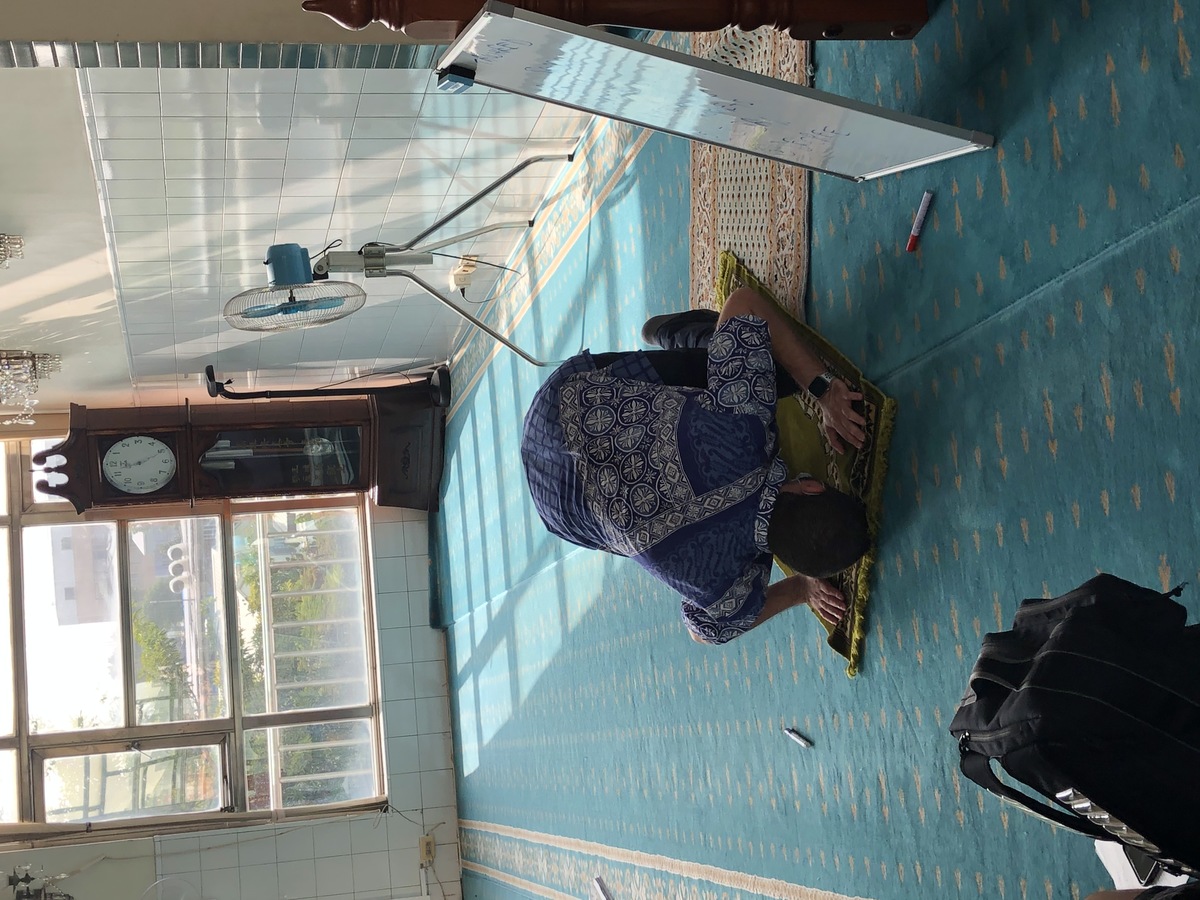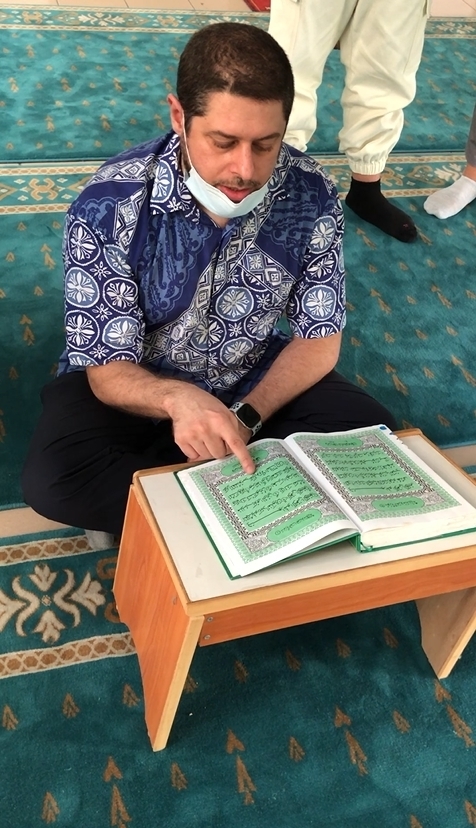 2021-01-14
(Provided by College of Liberal Arts) The "Introduction to Religions of the World" course of the co-learning group of the Cross-Cultural Studies and Aesthetics of the College of Liberal Arts at NSYSU includes knowledge on different religions of the world. For the students to further understand Islam, Assistant Professor Marcie Middlebrooks from the USA guided a group of over 20 course students from all over the world to Kaohsiung Mosque.
Assistant Professor Slim Ben Said of the Department of Foreign Languages and Literature gave the group a guided tour around the mosque. First, the group visited the hall on the first floor with nine clocks on the wall, one indicating the Taiwan time and eight indicating prayer time for Muslims. Professor Ben Said explained the meaning behind the different prayers.
The second floor has a high roof and a magnificent hall. Adorned with a carpet with patterns characteristic to Islamic aesthetics, it lets the visitors fully experience the charm of the Muslim culture. The visitors sat on the floor listening to Ben Said's detailed and vivid explanation on the origins and basic knowledge of Islam, the direction of the main hall, and the ceremony of prayer.
The terrace on the third floor of the Kaohsiung Mosque overlooks the main hall on the second floor from above. It displays many classic Islamic scriptures and their translations. Professor Ben Said presented one of the scriptures and its layout.
After the visit to Kaohsiung Mosque, the group experienced halal cuisine in a nearby Indonesian restaurant. To the students' surprise, the dishes were not very different from Taiwanese food; what was somewhat different were the cooking methods. One of the students said that "the Islamic culture might seem to be quite distant from us, but it is very close in some ways". On NSYSU campus, there are many Indonesian students and also, there is an increasing number of halal restaurants in the city. The Islamic culture is gradually becoming a part of the cultural mosaic in Taiwan. This visit to the Mosque let the students gain a clearer and more accurate understanding of the Islamic culture and reinforce intercultural communication abilities.
The "Introduction to Religions of the World" course allows students from all over the world to learn about such world religions as Judaism, Christianity, Islam, Hinduism, the historical and cultural background of these religions and build multicultural literacy, living in the culturally diverse society of Taiwan.
(Edited by Public Affairs Division)