NSYSU, Penghu Hospital tie strategic alliance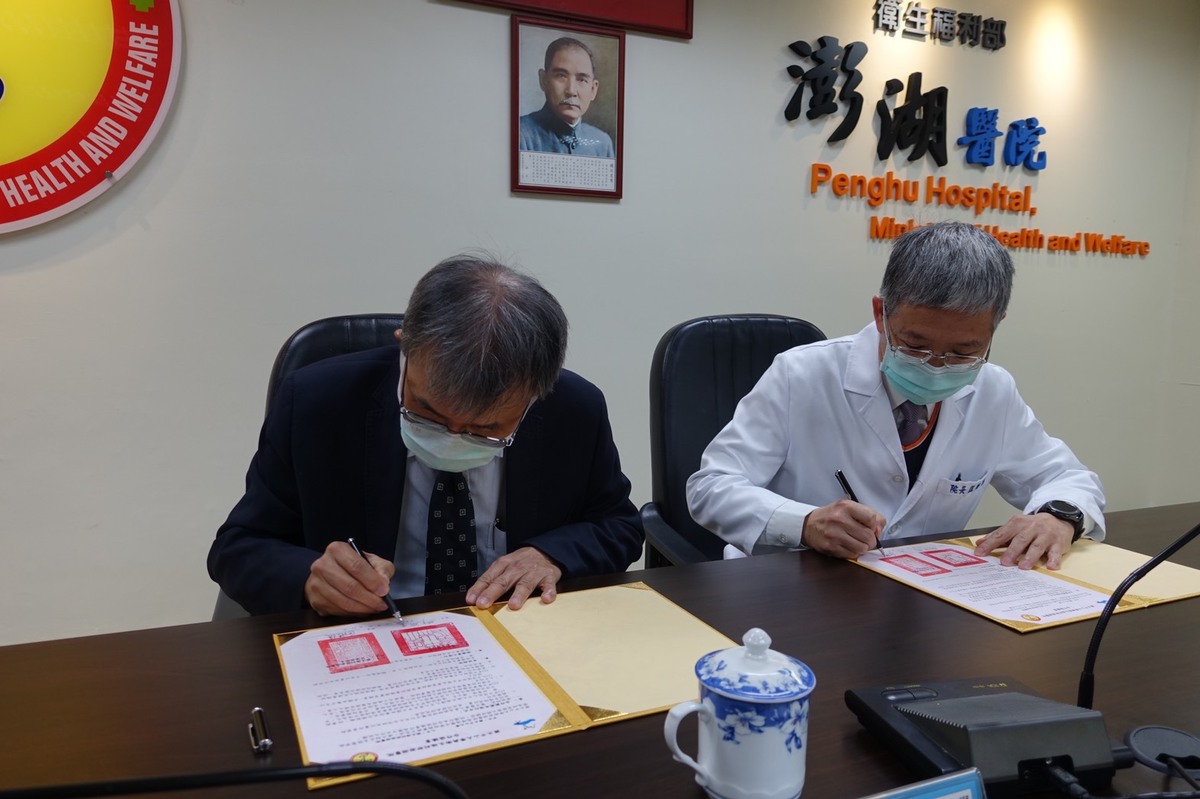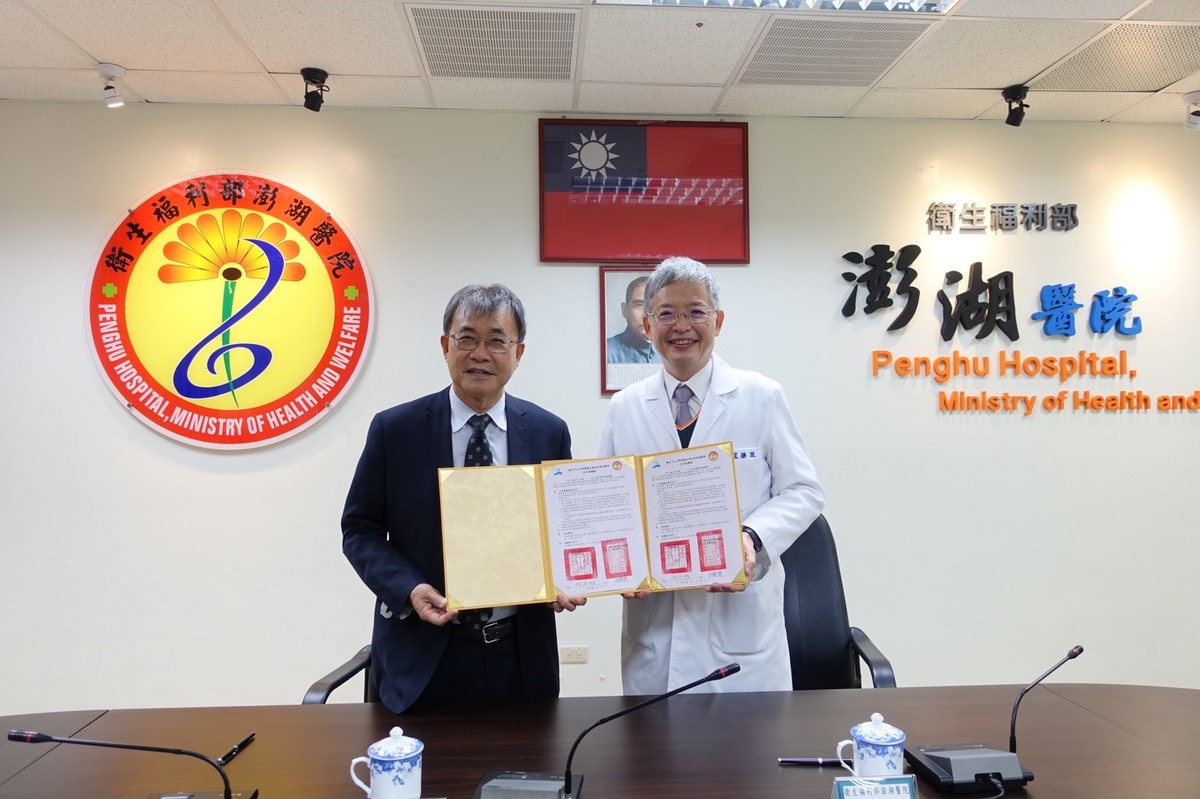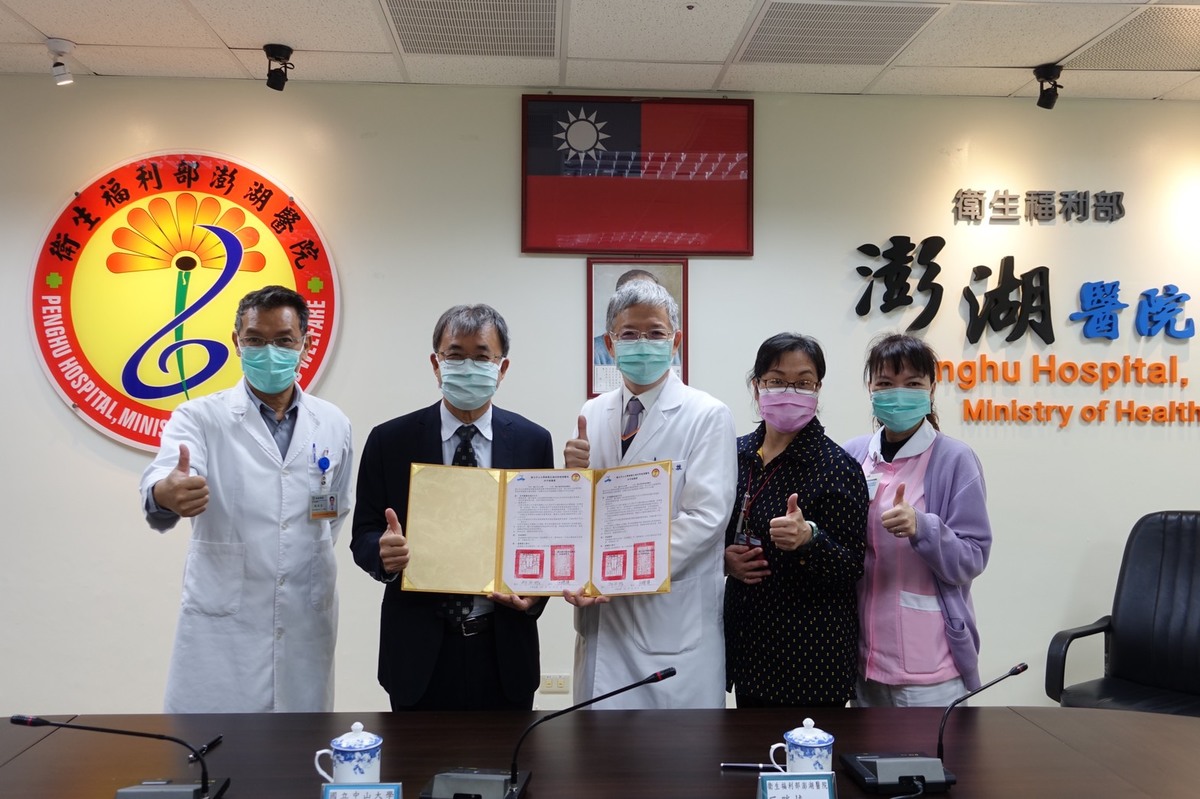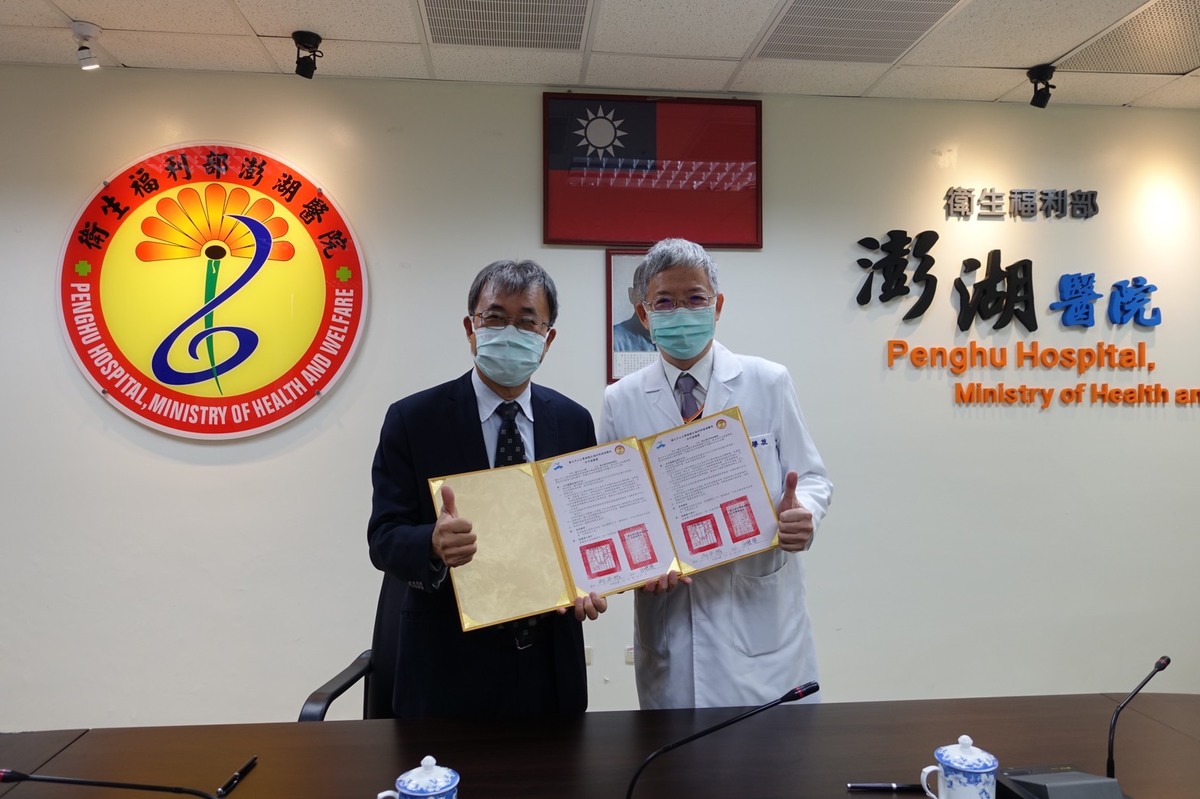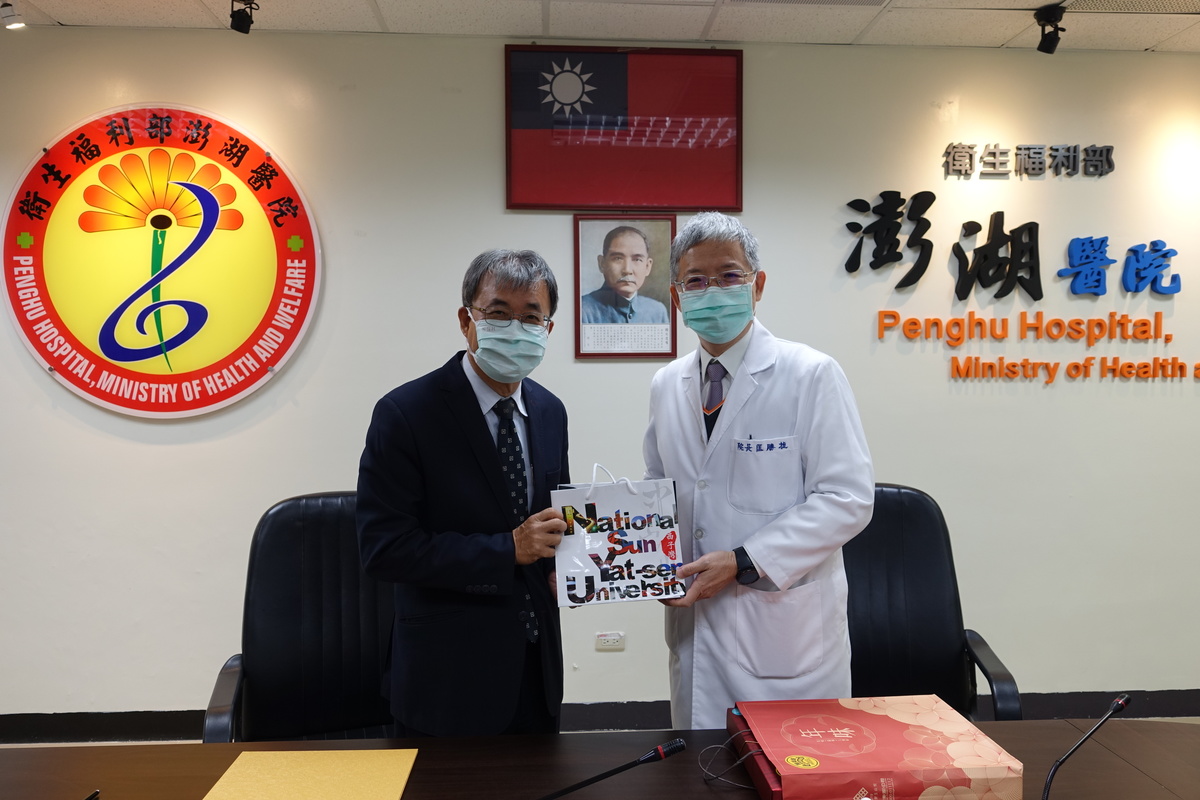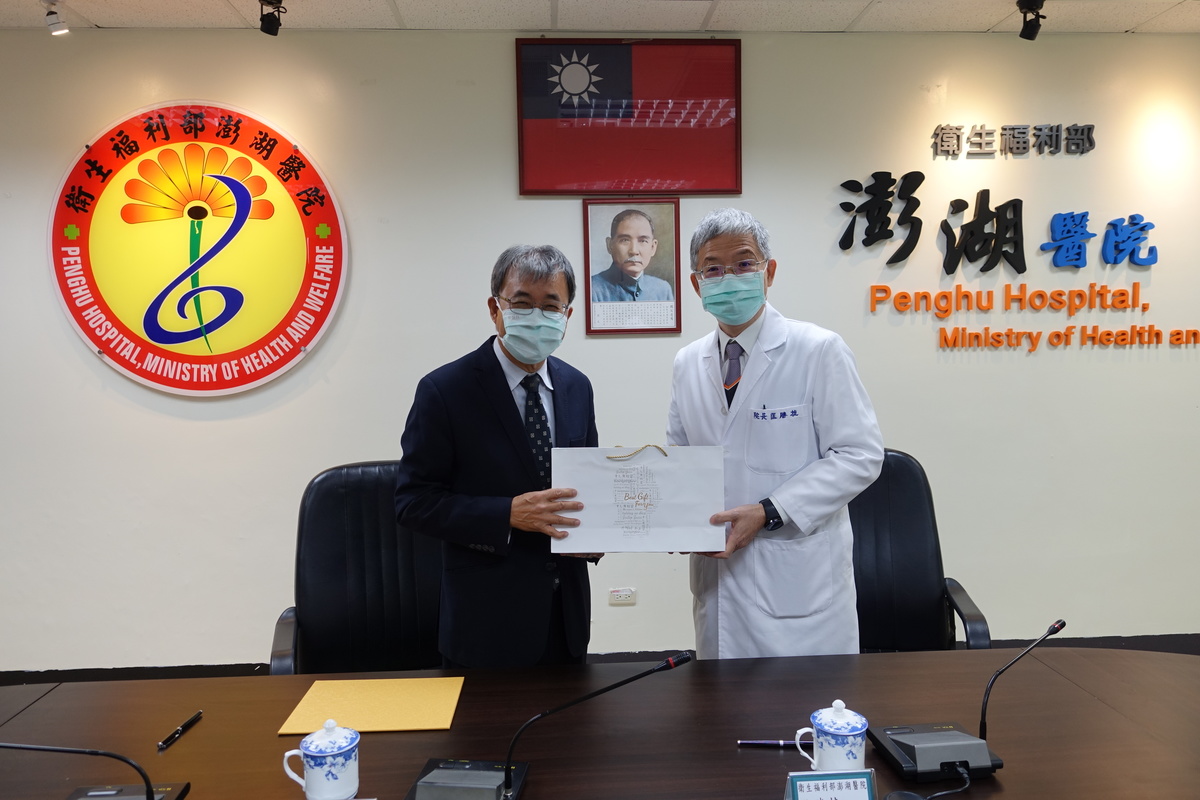 2021-02-01
A doctor from Kaohsiung, Yuan-Kun Tu, has been traveling back and forth to Penghu for many years, offering medical services as a volunteer, to turn people's attention to the difficult situation of healthcare in the archipelago. NSYSU applied for the establishment of the public-financed School of Post-Baccalaureate Medicine to promote medical professionals' residency in outer islands. Recently, the University tied an alliance with Penghu Hospital, Ministry of Health and Welfare (MOHW), signing a cooperation agreement. In the future, NSYSU will recruit teachers from among the doctors of Penghu Hospital to teach clinical medicine and medical technologies. The University will also provide student volunteers and interns to serve in the Hospital. Through cooperation in education and research, both parties will cultivate empathetic, outstanding medical professionals.
Penghu County faces a serious problem of population aging. According to the statistics, at the end of 2020, the elderly population (of 65 years old and above) of 17,816 constituted 16.92% of the total population of the County. "Penghu became a had an aged society 10 years before Taiwan Island did", said NSYSU President Ying-Yao Cheng. Born and raised in Penghu, President Cheng said that the archipelago has a high ratio of elderly population and thus has a significant demand for long-term care services and a large number of caregivers. Regarding long-term care, if public-financed and relocated doctors stay in service, especially public-financed doctors who have emotional ties to their hometown and are acquainted with local conditions, it will be easier to establish a stable doctor-patient relationship. Besides jointly cultivating public-financed medical professionals, NSYSU will focus on the long-term care industry, hoping to create high-quality environment for elderly care.
President Cheng further said that NSYSU used the AI technology for interdisciplinary research to develop a tongue diagnosis system used in Chinese medicine departments in first-level teaching hospitals in the whole Taiwan and that it already has achievements in the development of biomedical sensing chips, medical image analysis, smart assistive devices, and VR platform for treatment development. The University has already accumulated rich experience and capacity in the field of medical humanities, such as auxiliary application of expressive art therapy and music therapy for seniors, education of top-level healthcare managers, and has been promoting elderly care in Kaohsiung.
The Center of Crystal Research at NSYSU developed scintillation crystals to be applied as a key element of a positron detector, which will be used to diagnose such biomedical diseases as cancer and Alzheimer's disease. The device can now detect tumors as tiny as 4 mm (previously it could only detect tumors of 10 mm size) to help patients obtain a diagnosis and start treatment as early as possible. Aerosol Science Research Center conducts research in preventive medicine related to PM 2.5, aerosol biomedicine, and transmission of viral diseases via PM 2.5 and investigates the possible causes and treatments of diseases of the respiratory tract, lungs, cardiovascular diseases, and cognitive developmental retardation in children. These are the necessary fundamentals of preventive medicine.
Superintendent of Penghu Hospital Sheng-Jye Kuang said that the Hospital has already 126 years of history. Healthcare is very important for the residents of outer islands and its quality cannot be compromised. Last month (December 2020) Penghu Hospital was recognized by the MOHW as the regional hospital under MOHW with the best patient safety consultations and audit in 2020. This demonstrates the importance the Hospital attaches to patient safety and its effectiveness, and its core values: "Respect life, promote medical ethics and value patient safety". Superintendent Kuang said that Penghu Hospital entered into agreement with NSYSU to work together to train excellent public-financed physicians and meet the future demand for elderly healthcare and more medical manpower and provide better medical services to provide excellent healthcare and protect the health of residents in outer islands.