NSYSU and R.O.C. Air Force Academy sign strategic alliance agreement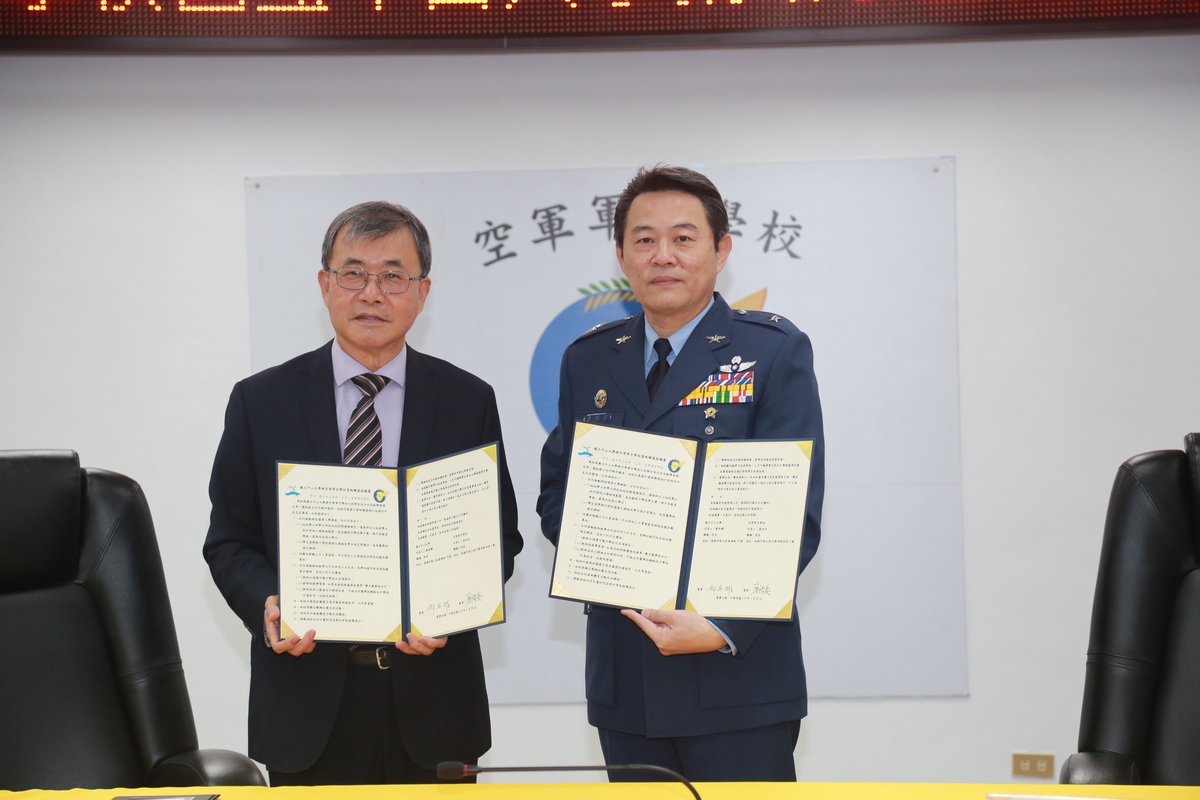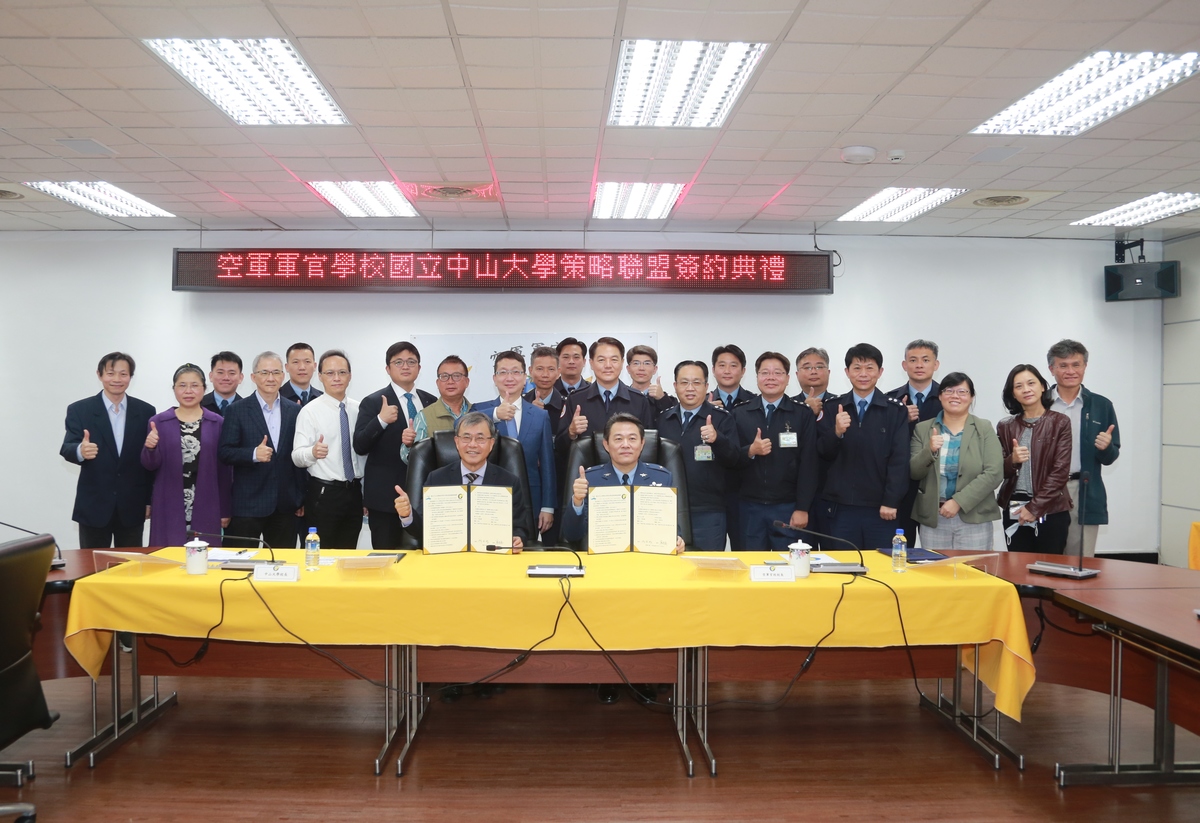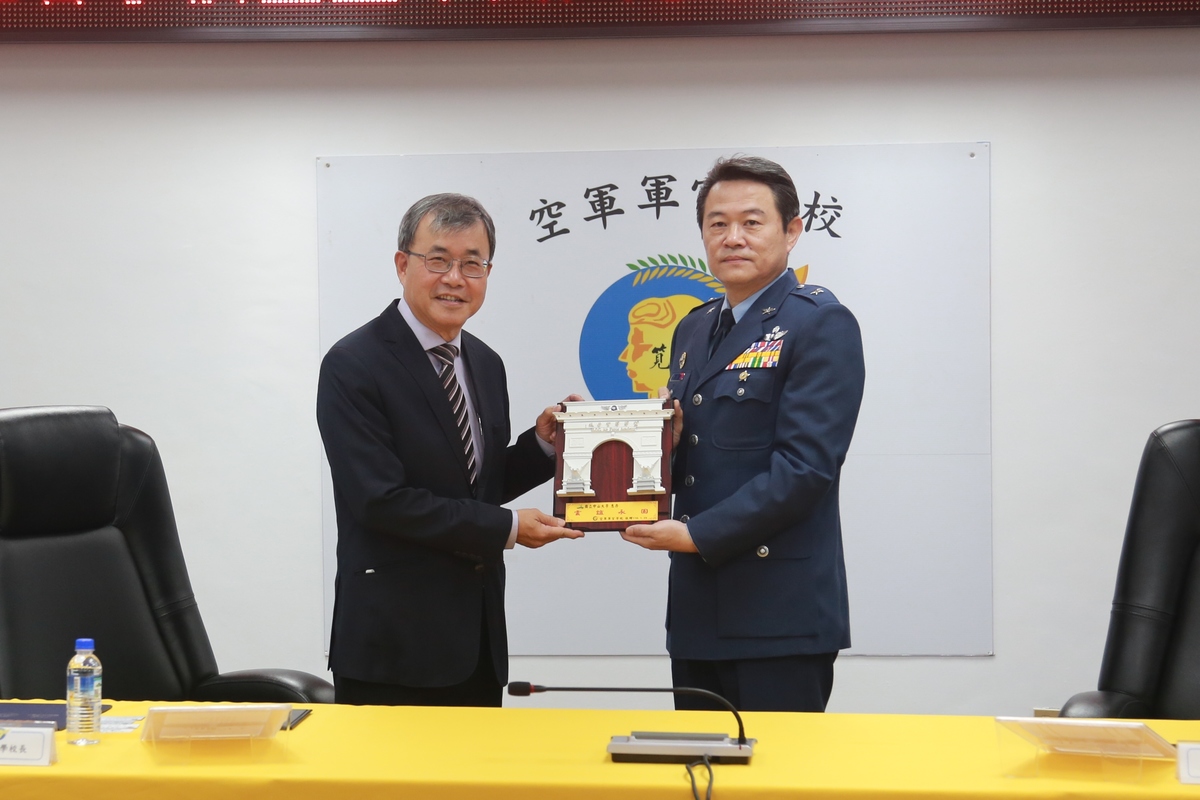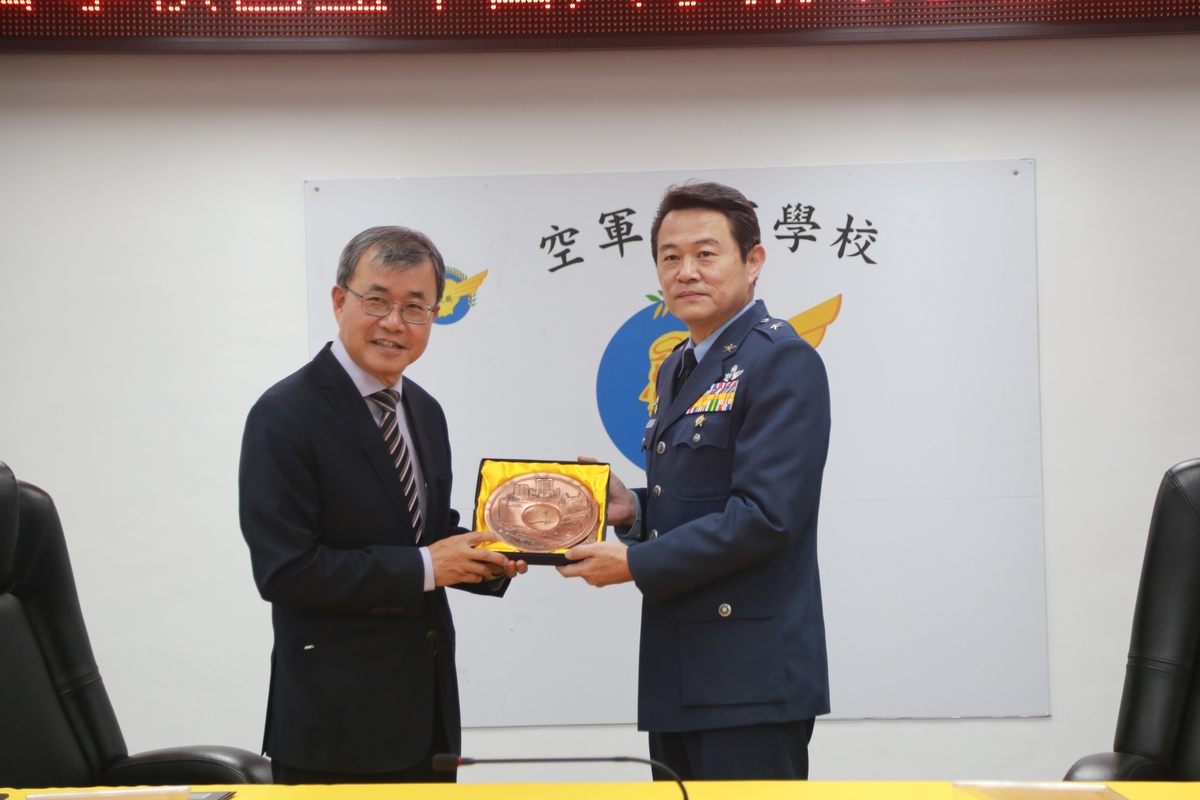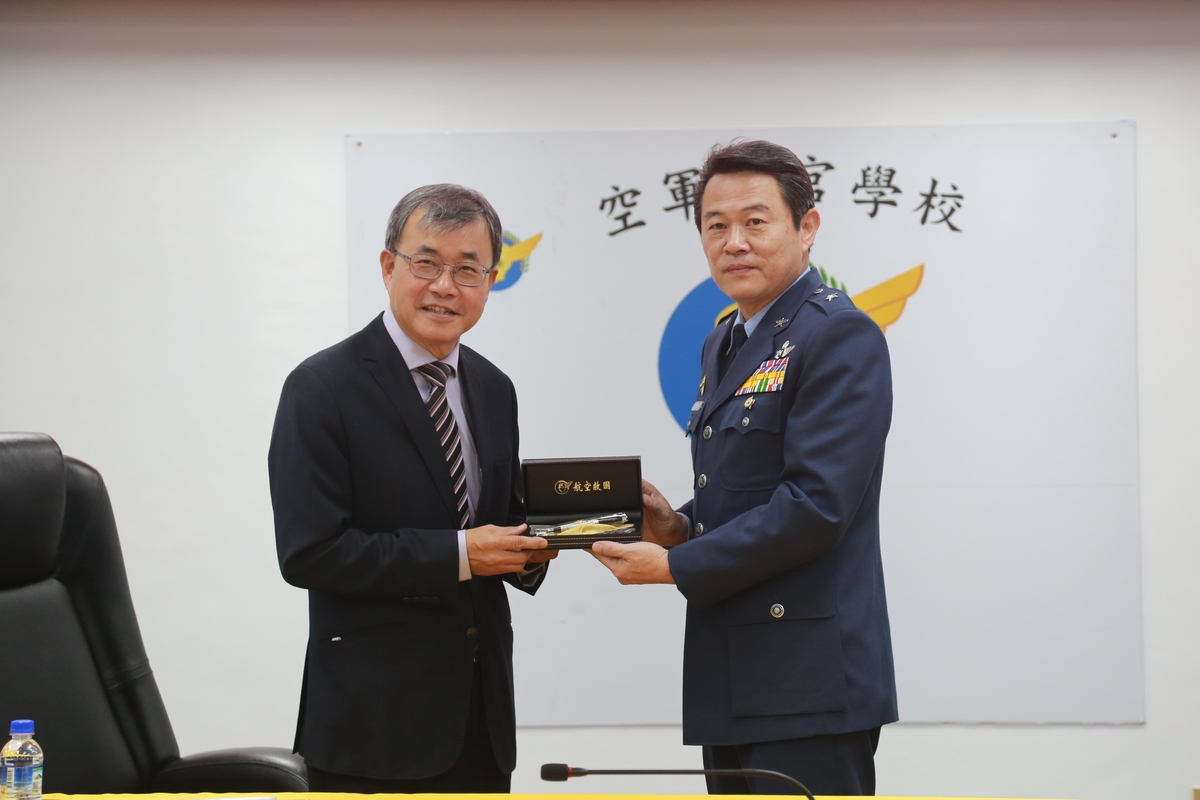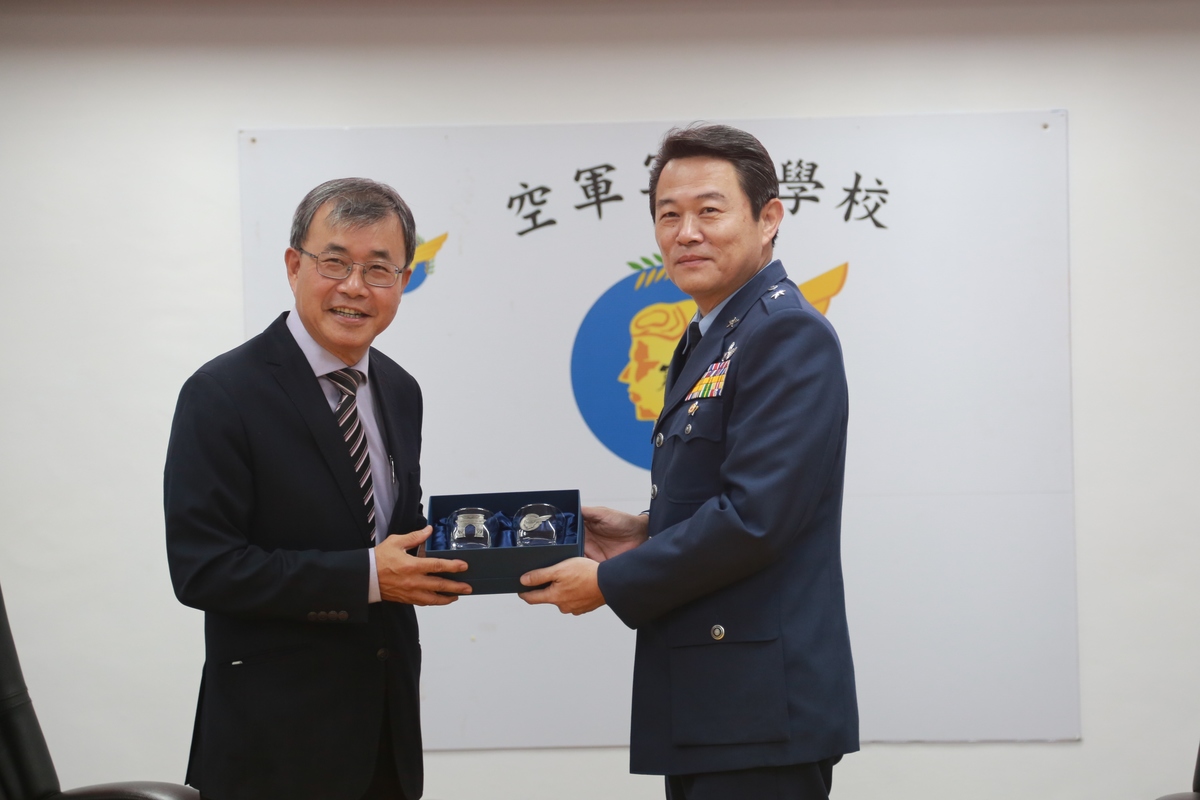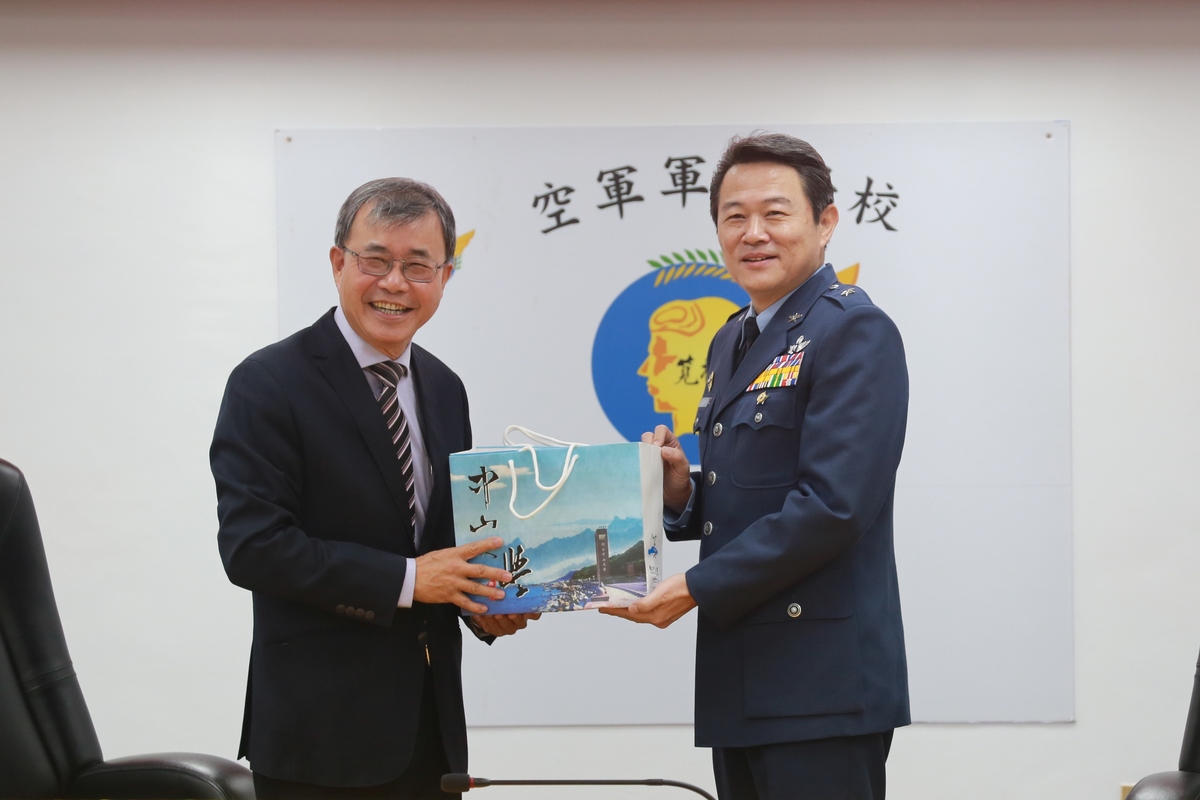 2021-02-01
National Sun Yat-sen University tied a strategic alliance with R.O.C. Air Force Academy. In the future, NSYSU will launch in-service programs for the professional development of the Academy's personnel. The Academy will provide guidance to NSYSU students who want to join the Reserve Officers' Training Corps and take the exam for Regular Flight Officer Class after graduation so as to encourage more talented people to join the military and improve the quality of national defense manpower.
"Air Force stands in the first line of national defense!" NSYSU President Ying-Yao Cheng pointed out that the Air Force's successful airspace defense in the front line is a solid barrier in national security. He emphasized that NSYSU and R.O.C. Air Force Academy have already established a long-term collaboration. The team of the Department of Photonics at NSYSU achieved a technological breakthrough in gyroscope chip optimization. Gyroscope is a key component of navigation systems, widely used in modern aviation, sea navigation, and military defense industry, as well as in everyday life: in phone positioning, self-driving cars, and even automatic cleaning robots. The team of the Department of Photonics demonstrated the first miniaturized Si photonic fiber-optic gyroscope driver chip in the world, as small as a mung bean, and the production cost was reduced to one third. The miniaturized chip can be applied in a variety of fields. President Cheng looks forward to collaborating with the Air Force Academy and expanding both parties' R&D capabilities.
President Cheng said that in the future, both institutions will cooperate in jointly applying for research project funding, co-host seminars on achievements in instruction and research, expand faculty's research fields, and enhance students' interaction through cross-campus courses, joint club and sports activities. NSYSU – one of the top five research universities in Taiwan, and the three academies of the R.O.C. Army, Navy, and Air Force are all located in Kaohsiung. The University hopes to take advantage of its location to initiate and strengthen cooperation with the three academies, and use its years-long education and R&D capacity to contribute to the enhancement of national security. Since November 2020, NSYSU has established an undergraduate program in National Defense with the Ministry of National Defense, and tied strategic alliances with the R.O.C. Military Academy and R.O.C. Naval Academy.
The R.O.C. Air Force Academy Superintendent Hung-An Tang said that the signing of the strategic alliance with NSYSU is a historical moment and that he expects it to bring more learning and exchange opportunities for teachers and students of both institutions, bring resource integration and mutual benefits, and establish a new milestone in the training of teachers and military personnel. He hopes that NSYSU and the Academy will work together for mutual benefit in talent cultivation, academic R&D, sharing of graphic and equipment resources, and enhancing exchange between clubs and sports activities of both institutions.