NSYSU prepares Clinical Presentation Curriculum to cultivate public-financed medical students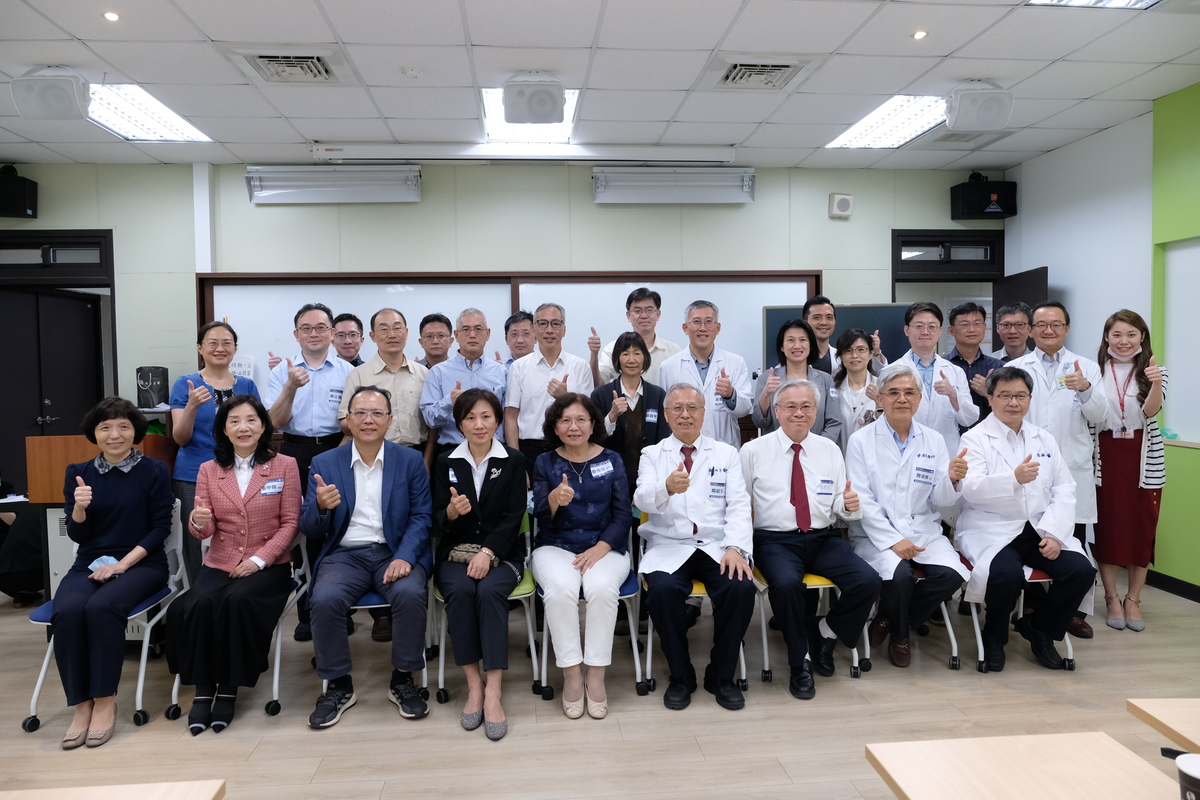 2021-02-04
The Ministry of Education has recently issued an approval for National Sun Yat-sen University to continue establishing the public-financed School of Post-Baccalaureate Medicine. Now, the University has prepared the Clinical Presentation Curriculum for the School. NSYSU President Ying-Yao Cheng emphasized that the Curriculum is different from the traditional problem-based learning method: instead, it adopts the result-based teaching method in clinical medicine education, focusing on 125 most common clinical symptoms in the Kaohsiung, Pingtung, Penghu area (southern Taiwan) and the eastern region of Taiwan in clinical medicine teaching for the students to graduate with a thorough understanding of common local diseases and the ability to quickly diagnose and treat them as all-round medical professionals.
President Cheng said that Taiwan was influenced by the Japanese and the local medical education system and that most of the students with excellent academic performance enroll in medical schools right after graduating from high school to receive professional training, however, later, many of them find out that medicine is not the path for them. By contrast, students who choose to study medicine after their undergraduate studies usually have a precise goal and are better equipped to respond to new trends, such as the need for medical workers with interdisciplinary abilities to combine medicine with AI, biology, or Big Data.
President Cheng further pointed out that Taiwan's traditional medical education mainly implements the problem-based learning method that focuses on teaching students to link basic and clinical medicine through group discussions, while NSYSU's Clinical Presentation Curriculum will teach basic medicine taking clinical presentations as the starting point. To cultivate the future generation of Taiwan's medical workers to serve in outer islands and the south and east regions of Taiwan, the University adapted its curriculum to local conditions, focusing on 125 most common clinical symptoms in this area, such as dengue fever, scrub typhus, special diseases contracted in the proximity of rivers, and first aid for drowning. Teachers of basic and clinical medicine will let the students gain an in-depth understanding of experts' thinking patterns to solve problems, nurture the ability to discern and judge pathology, and acquire rich medical knowledge and professional skills.
Senior Vice President of the University Shiow-Fon Tsay said that this curriculum is based on the concept of community medicine and combines basic and clinical medicine, medical humanities and ethics to educate professionals with literacy in both humanities and technology, who will think from a broader perspective than just the perspective of their specialty. For example, when making a diagnosis in a patient with stomach pain, they will they will be able to consider any possible causes, that may be peptic ulcer, gall stone, constipation or pregnancy. Because medical knowledge is expanding day by day, and the technology is quickly advancing, the Clinical Presentation Curriculum aims at cultivating life-long learners with independent thinking skills, who constantly update their knowledge. Besides, the students can study microprograms for physician-scientists or physician-engineers or the program in health care management to advance their cross-disciplinary skills and meet the future needs of smart medicine.
Professor Shaw-Yeu Jeng, the Director of the Provisional Office of NSYSU School of Post-Baccalaureate Medicine, said that the courses during the first two years of the four-year study program at the School cover eight modules: hematology, infection and immunology, rehabilitation and dermatology, neurology and special senses system, psychiatry and psychology, cardiovascular and respiratory systems, gastroenterology, nephrology and urology, endocrinology and reproduction, and growth and aging. In these 8 modules, 125 common clinical symptoms will be addressed, such as headache, fever, frequent urination, and stroke. The students will learn basic clinical skills, including catheter placement, nasogastric tube insertion, or basic suturing techniques. The program will also include general education courses on IT, statistics, community medicine, humanities for the students to learn across fields and become medical professionals. In the last two years of the program, the students will undertake clinical practice training at the main teaching hospital – Kaohsiung Veterans General Hospital to learn to determine medical conditions and strengthen diagnostic abilities. Also, the students will engage in providing community health care services in the community healthcare centers of southern Taiwan and Penghu Islands, for example, in the Namasia indigenous village. In the process, the students will learn to act independently, increase their empathy, learn about local culture, and understand the needs of local residents.
Professor Shaw-Yeu Jeng said that NSYSU established a friendly environment for public-financed graduates of medicine that combines the public funding system and the resources of medical centers and the University. After the public-financed physicians accumulate sufficient clinical experience in small towns, they will be able to continue growing in their careers: return to the medical center, pursue further studies abroad, or return to NSYSU to undertake advanced study programs, and enhance their research abilities to later share innovative research results with the University and the medical center, and support fellow medical professionals in rural areas "and show them a future!". This will create a sustainable health care environment that will provide care for all citizens regardless of where they live.