New Program in Preventive Medicine attracts more than 200 student registrants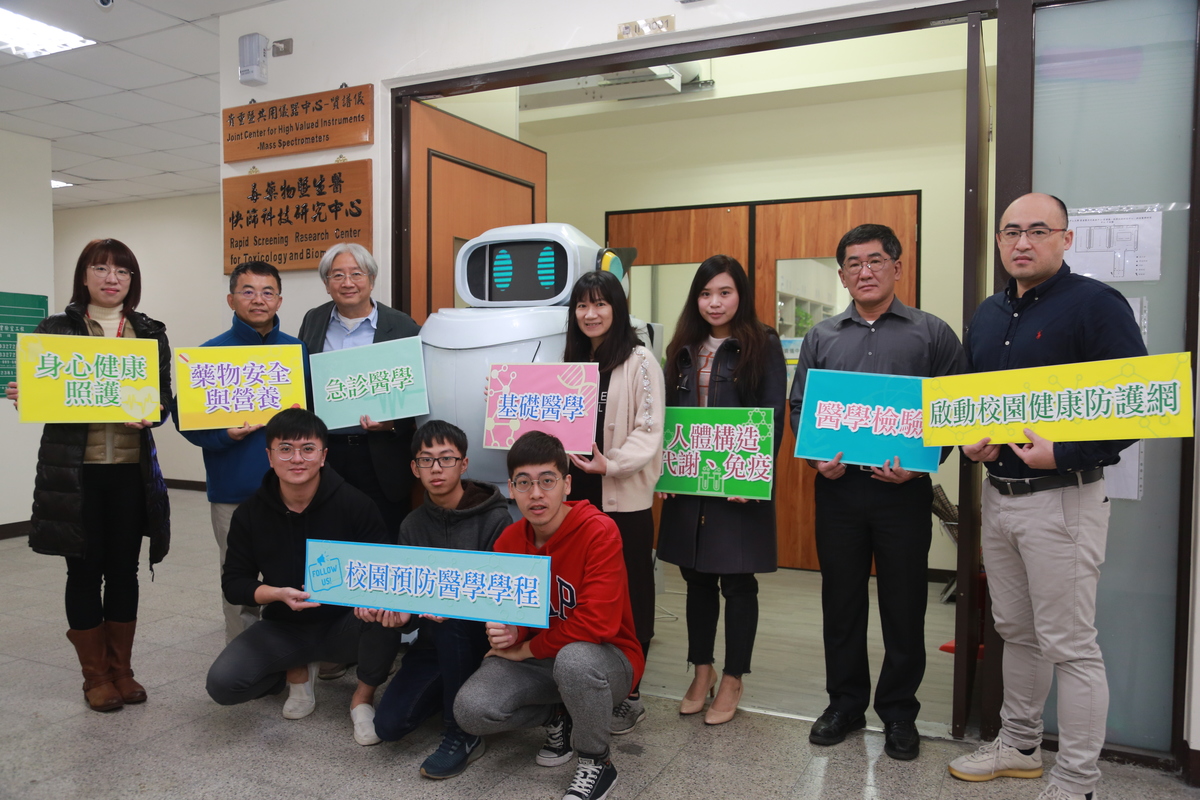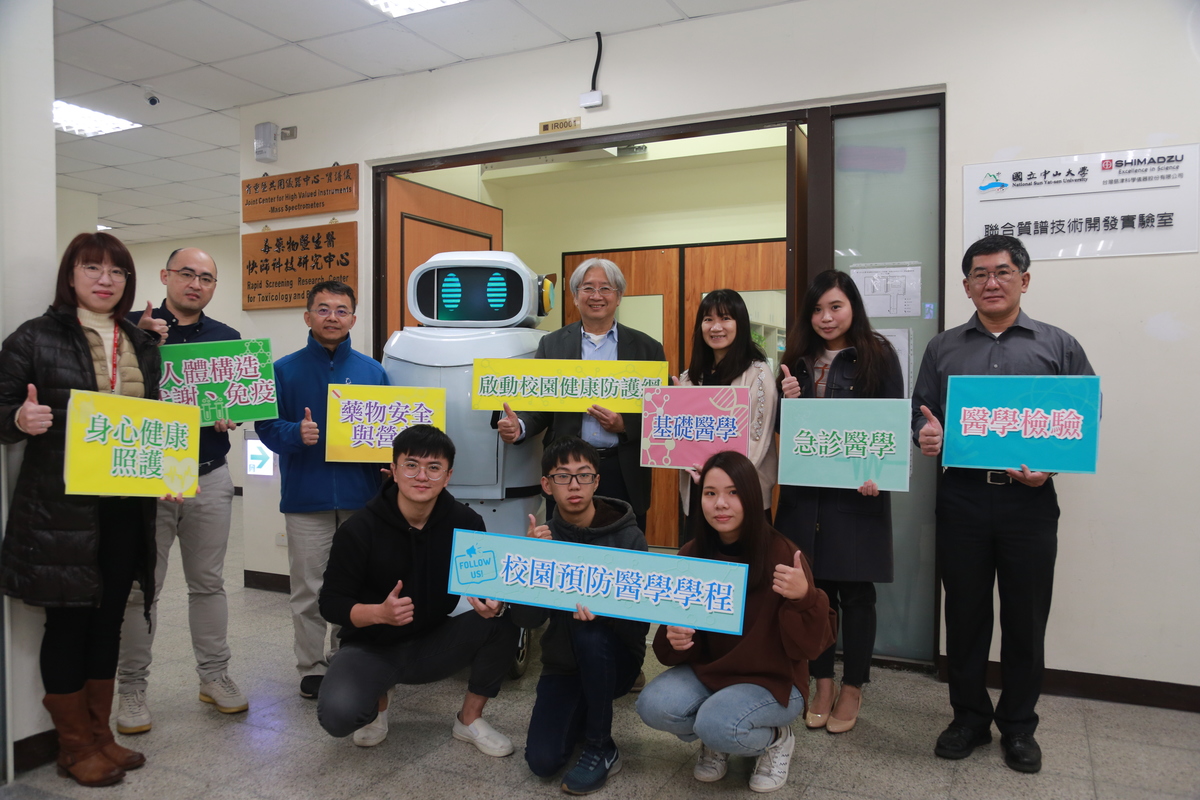 2021-03-18
A notable step National Sun Yat-sen University has taken in establishing the School of Post-Baccalaureate Medicine is its recent launching of the Program in Preventive Medicine for undergraduate students. One of the Program's courses, a seminar on mental and physical health, attracted more than 200 students in a rush to register. The 120 student quota was filled within seconds, proving the interest NSYSU students have in learning medicine.
After the Ministry of Education approved NSYSU's petition to continue establishing the School of Post-Baccalaureate Medicine, the University prepared the clinical presentation curriculum and organized the Program in Preventive Medicine for NSYSU's undergraduate students to learn basic knowledge in health and medicine. Seventy clinical doctors have registered for various graduate programs at NSYSU to learn technology, biomedicine, management, or for conducting medicine-related interdisciplinary research. In recent years, the University has placed an emphasis on educating its students to become professionals in medicine and has become a hub for the cultivation of medical scholars in southern Taiwan. According to the University's statistics, 187 doctors and 62 medical technologists have received Ph.D. or master degrees at NSYSU so far, and the University hopes to expand its program to include even more medical scholars in the future.
Professor Jentaie Shiea, Director of the Rapid Screening Research Center for Toxicology and Biomedicine at NSYSU, who is in charge of the Program in Preventive Medicine, says that because students often leave their hometowns to live on their own and pursue their studies, they are affected by the stress and rapid changes of modern life and most of them lack knowledge on how to take care of their health. He thus hopes that the courses of the Program can provide students with a better understanding of the medical field, help them take care of themselves, and combine their undergraduate and medical education to develop innovative, cross-disciplinary abilities.
Professor Shiea said the Program combines theory with practice, is taught by instructors from fields as varied as medical technology, chemistry, biological sciences, marine biotechnology and resources, on-campus doctors, psychological counselors from the Office of Student Affairs, and clinical doctors at major teaching hospitals in Greater Kaohsiung, who all came together to create a medical education platform.
Weekly lectures by medical experts will allow students of different fields understand and acquire medical knowledge and apply it in daily life. For example, the seminar on physical and mental health focuses on addressing medical problems that university students might be most concerned about: vision protection in a technology-driven era, common sicknesses of the digestive system, psychological counseling, and first aid. In addition, in response to the ongoing COVID-19 pandemic, experts and scholars will also talk about epidemic prevention and rapid screening to give students a more comprehensive idea on how to take care of themselves and others. Professor Shiea says the seminar on nutrition and pharmaceutical safety focuses on "nutrition as a form of preventive medicine," as after the students have built up their knowledge of nutrition, they can start following a proper diet and leading healthier lifestyles.
NSYSU faculty from the fields of medical technology, chemistry, biology, and marine resources will teach elective courses on medical technology and pharmacology. Chi-Wei Lee, former director of the Department of Emergency at Kaohsiung Medical University and Assistant Professor at the Institute of Medical Science and Technology at NSYSU, will teach both the theory and practice of emergency medicine. Professors from the Department of Chemistry will teach students about medical imaging examination, the impact of fine particles on the respiratory tract, and digestive tract diseases, professors from the Department of Marine Biotechnology and Resources will teach pharmacognostics, while professors from the Department of Biological Sciences will give lectures on developmental and metabolic diseases. These courses will let students get acquainted with a wide range of medicine-related fields, and choose a field to study in depth.
Professor Shiea plans to take students out of the classroom to visit medicine-related laboratories on campus, such as the Rapid Screening Research Center for Toxicology and Biomedicine. He will also give a lecture on laser-based ambient mass spectrometry – an instrument for rapid detection of toxic drugs for emergency management – for students to understand the integration of technology and medicine. "I look forward to stimulating [the students'] cross-disciplinary abilities for a more diversified future development of medicine in Taiwan," he says.
Note:
Information on the Program in Preventive Medicine in Chinese:
http://ctdr.nsysu.edu.tw/class2.php