English Table creates bilingual environment on campus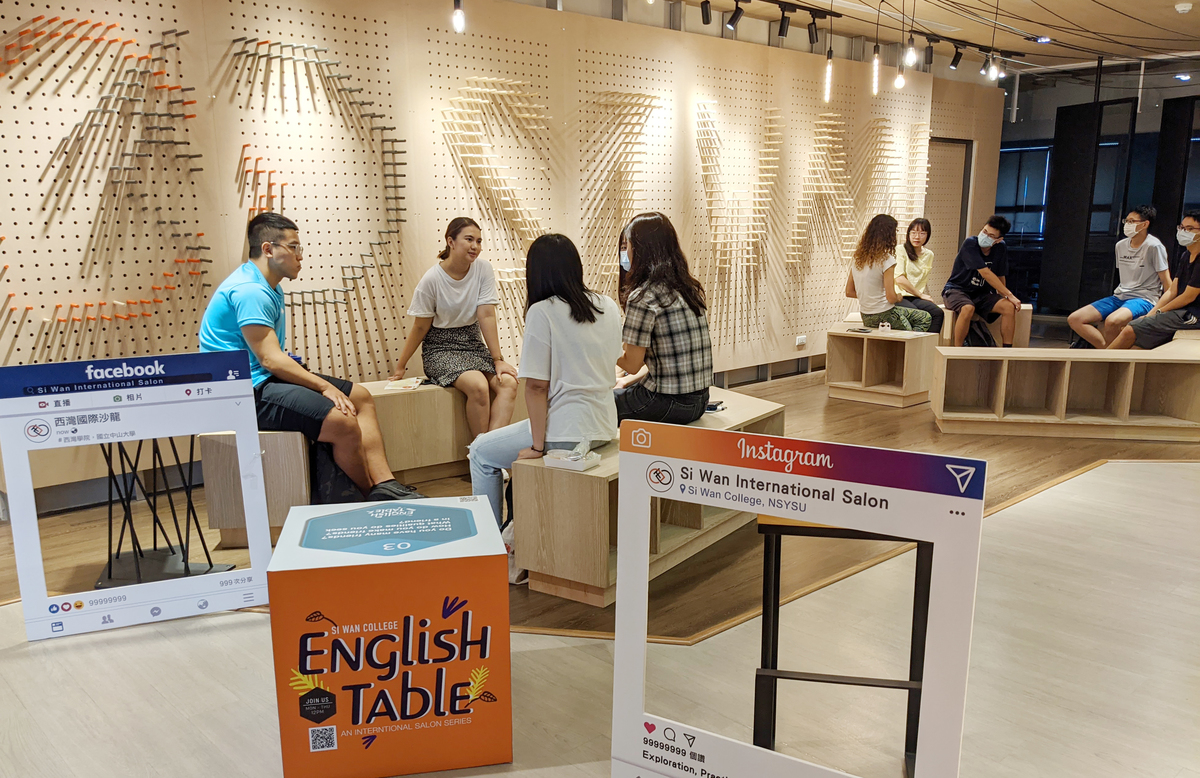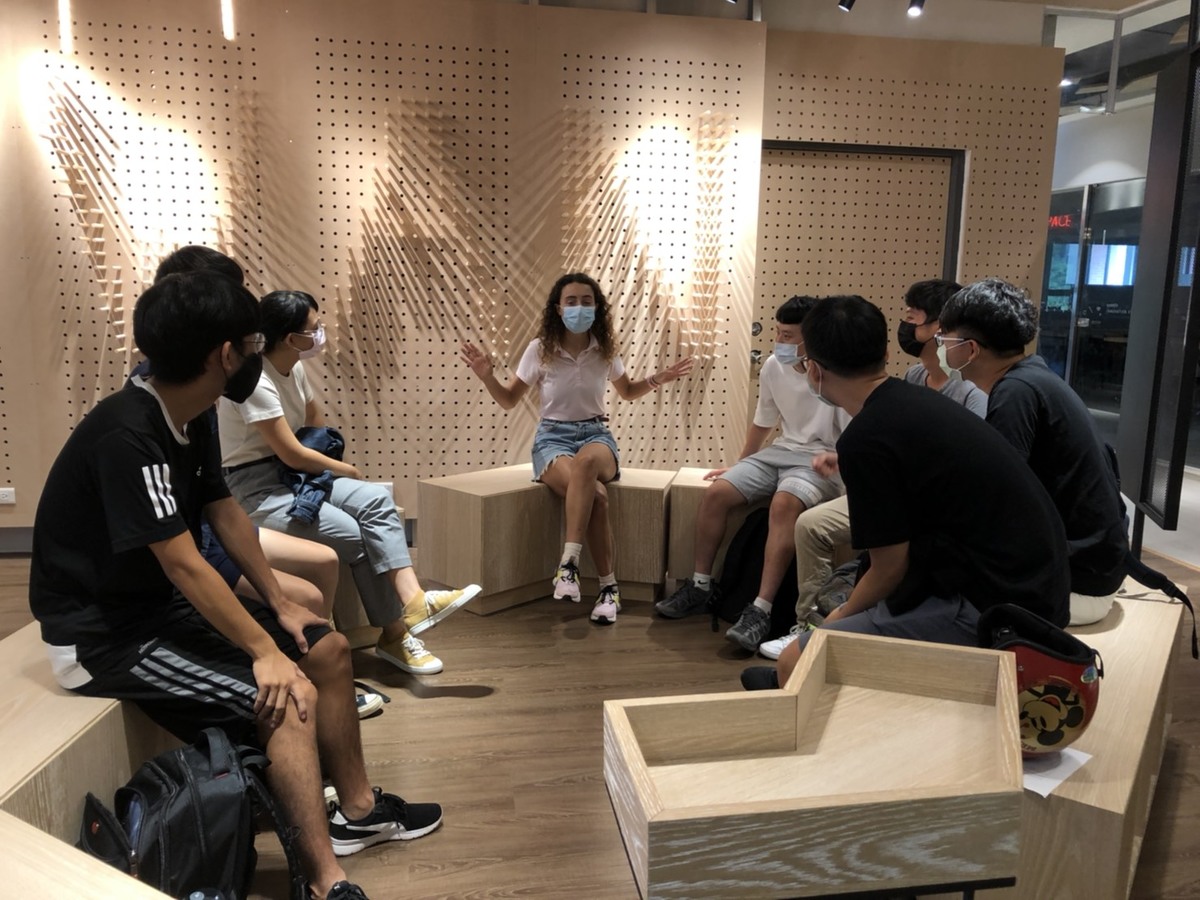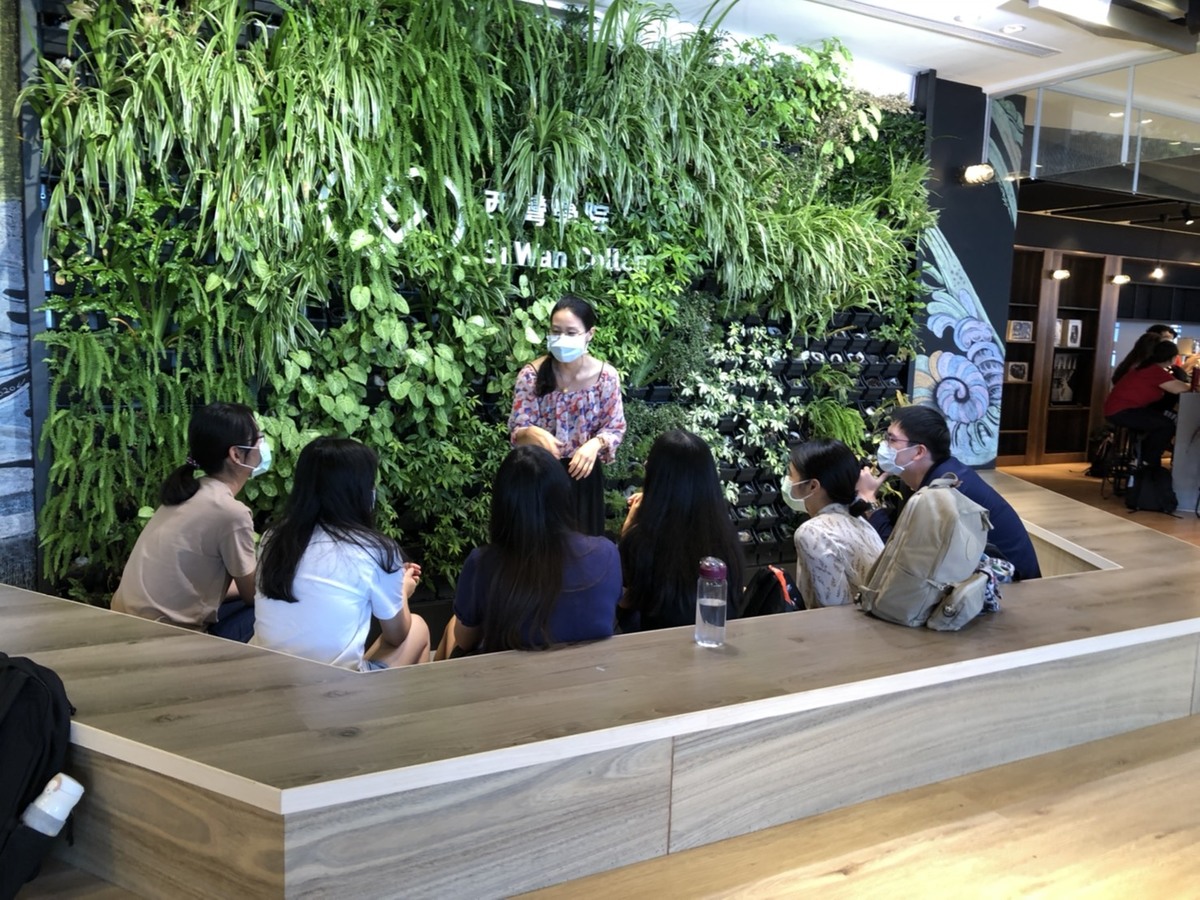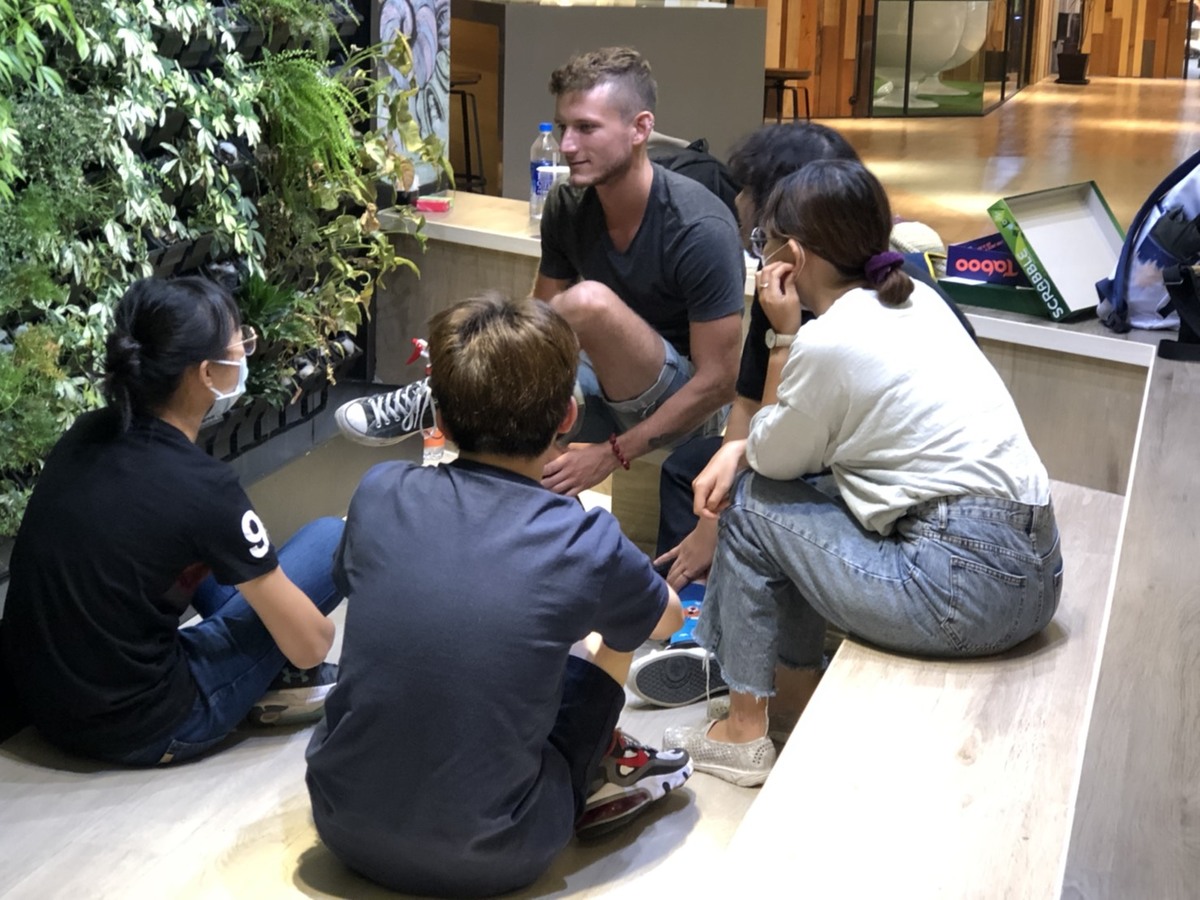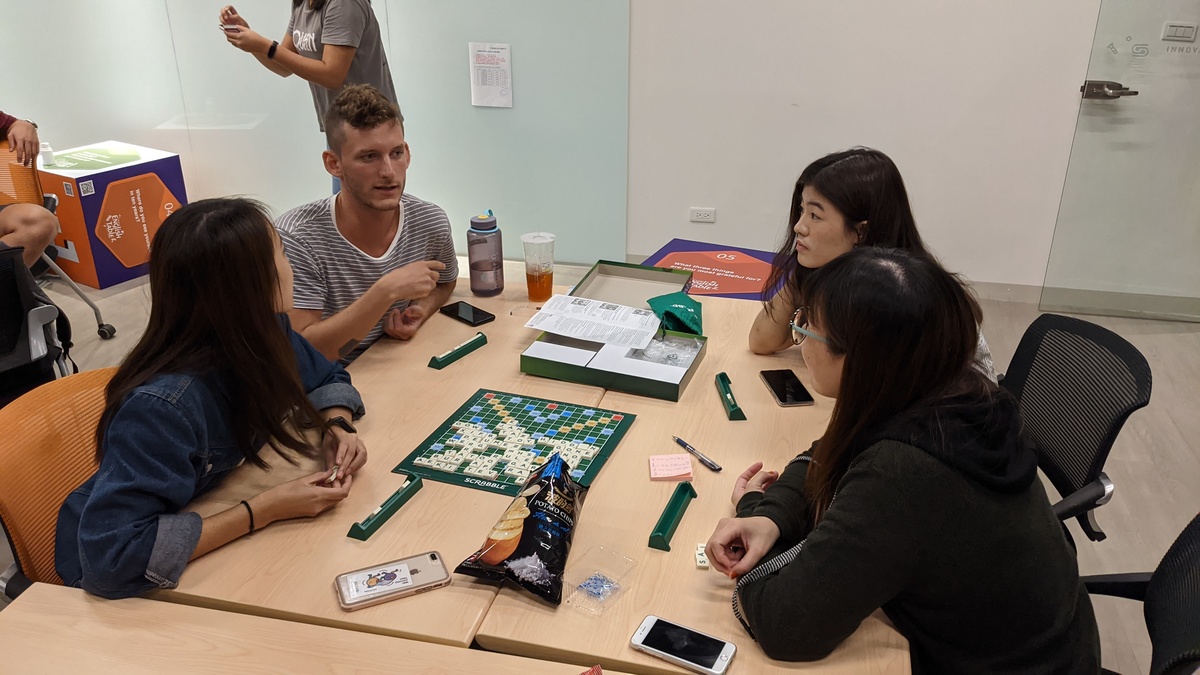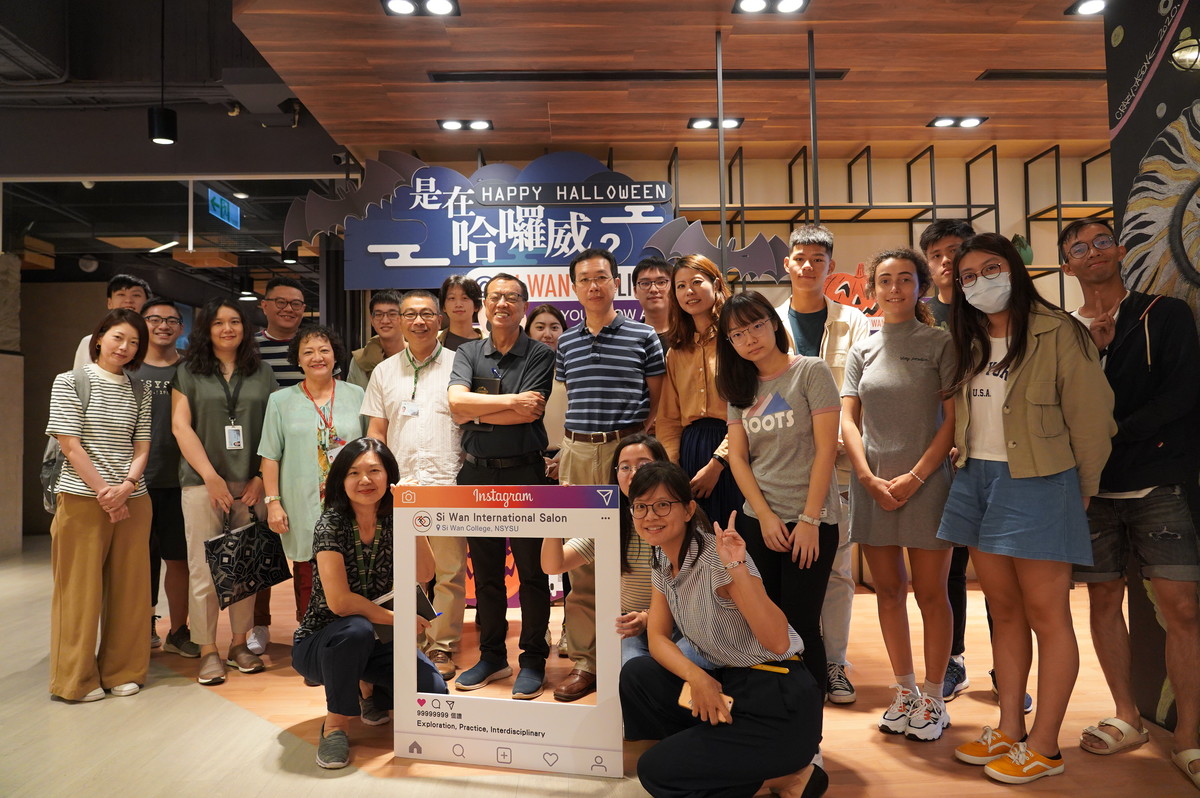 2021-03-18
(Provided by Si Wan College) As the world is becoming more and more globalized, it is imperative for students to learn about cultural differences and work on their foreign language skills for everyday communication. NSYSU responds to Taiwan's 2030 Bilingual Nation Policy by creating a bilingual learning environment on campus and connecting with the world in English. The International Salon of Si Wan College's various lectures and courses have received overwhelmingly positive feedback from students, and thus, in the coming semester, alongside four new courses in English, the International Salon will organize English Table events four times per week. These one-hour events will facilitate exchange between Taiwanese and international students, who will discuss cultural topics while practicing their English language skills. The English Table combines innovative teaching methods with a thematic curriculum.
Through English Table events, Si Wan College hopes to encourage the bilingualisation movement. Students from the United States, Spain, and Vietnam will take turns as table leaders and engage groups of students through discussions on everyday topics and through board games to help participants improve their English language abilities and learn about the diversity around the world. Having already attracted more than a hundred students from various departments and institutes to participate, the program has already become a popular activity on campus. Furthermore, last year, Si Wan College and the Office of International Affairs co-organized a Halloween event in English with plans to cooperate further to promote international exchange on campus.
Si Wan College's English Table event creates a lively English learning environment that is greatly appreciated by students. Chen-Hsiao Lin, a senior in the Department of Business Administration, said that although he is still on his path to fluency, the English Table events boosted his confidence when speaking English and communicating with foreigners. Lin said that in the past he was too scared to speak English because he was worried about making mistakes in pronunciation, grammar, and accent. Participating in English Table, he did not have such worries, nor did he feel pressured as the students were kind and willing to listen to others. "I could relax, chat and practice English," he said. A senior in the Department of Chinese Literature, Chia-Hsiang Wu said that she enjoyed having an English-language environment to practice conversational skills in English after classes. Tsung-Hao Tsai, also a senior student in the same Department, said that the English Table is a great way to start practicing spoken English through discussing everyday topics and that he found it to be both practical and interesting to learn about a variety of issues, such as different cultures, dietary habits, and international relations.
The International Salon of Si Wan College has developed a resource platform for bilingual learning that steadily promotes courses taught fully in English, and exchange activities for Taiwanese and international students and gives them the opportunity to use English in everyday contexts and connect with the world. Professor Virginia Shen of Si Wan College explained that the English Table program is a series of social events for the students to connect. It facilitates a bilingual campus by using everyday practice as the starting point and responding to the needs of the students. Assistant Professor Koching Chao says that the International Salon aims to become a stage for natural interaction between Taiwanese and international students, making international exchange a part of campus life and that it is a fresh departure from the exam-oriented approach to studying English currently prevalent among Taiwanese students.
Starting from March 8th, Si Wan International Salon will regularly post information about their events on the Si Wan College website and on their Facebook page.
https://siwan.nsysu.edu.tw/en/
https://www.facebook.com/siwansalon
(Edited by Public Affairs Division)