NSYSU holds special memorial exhibition to celebrate poet Yu Kwang-Chung's legacy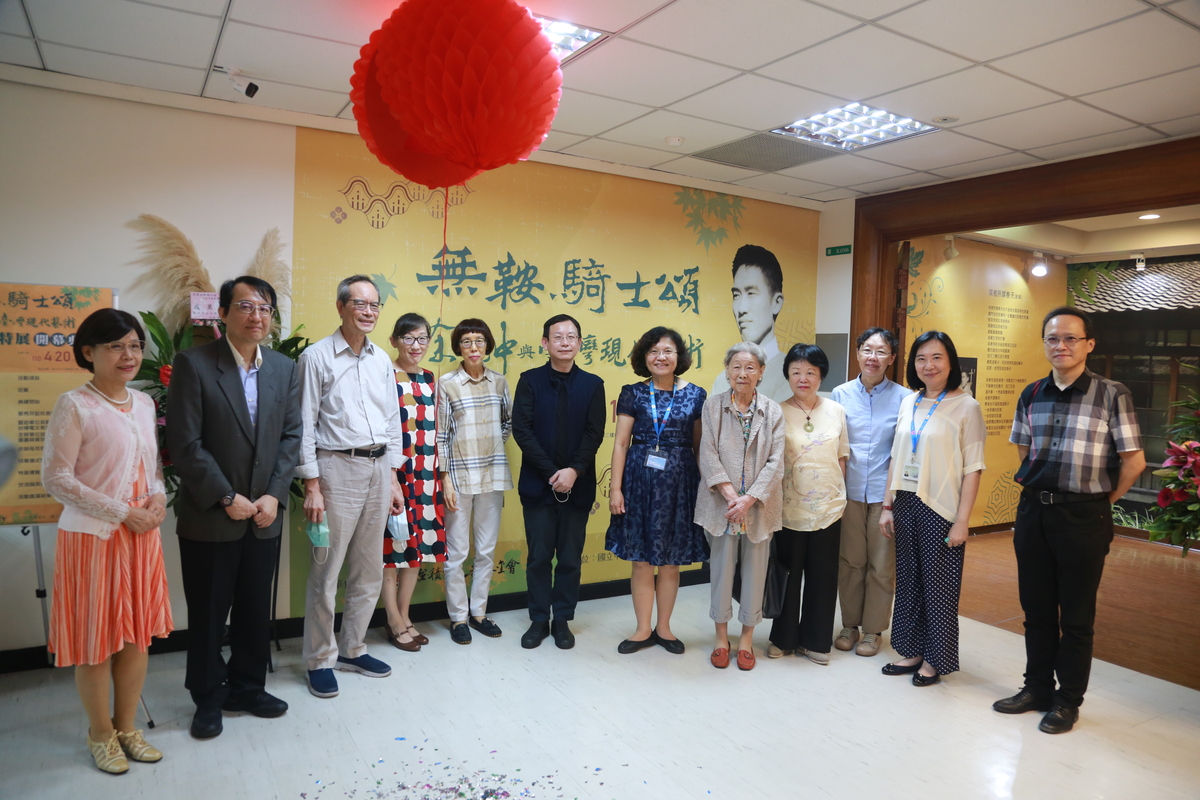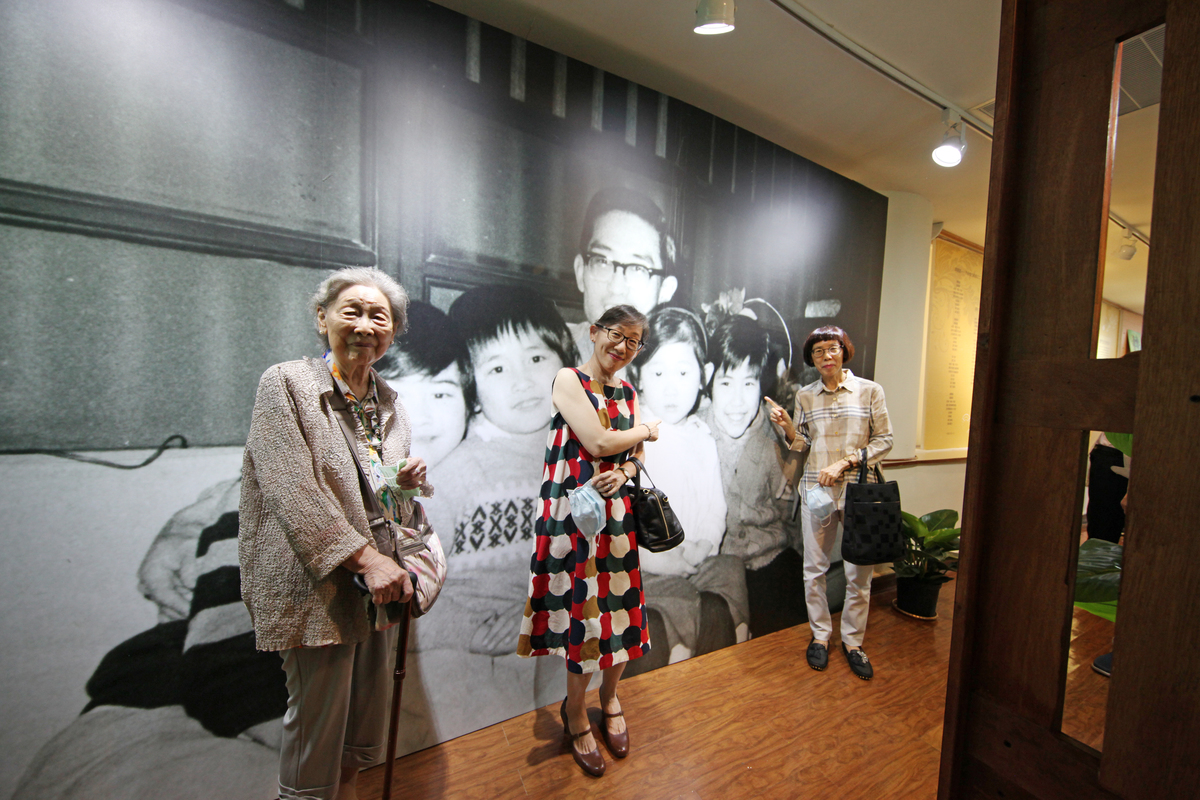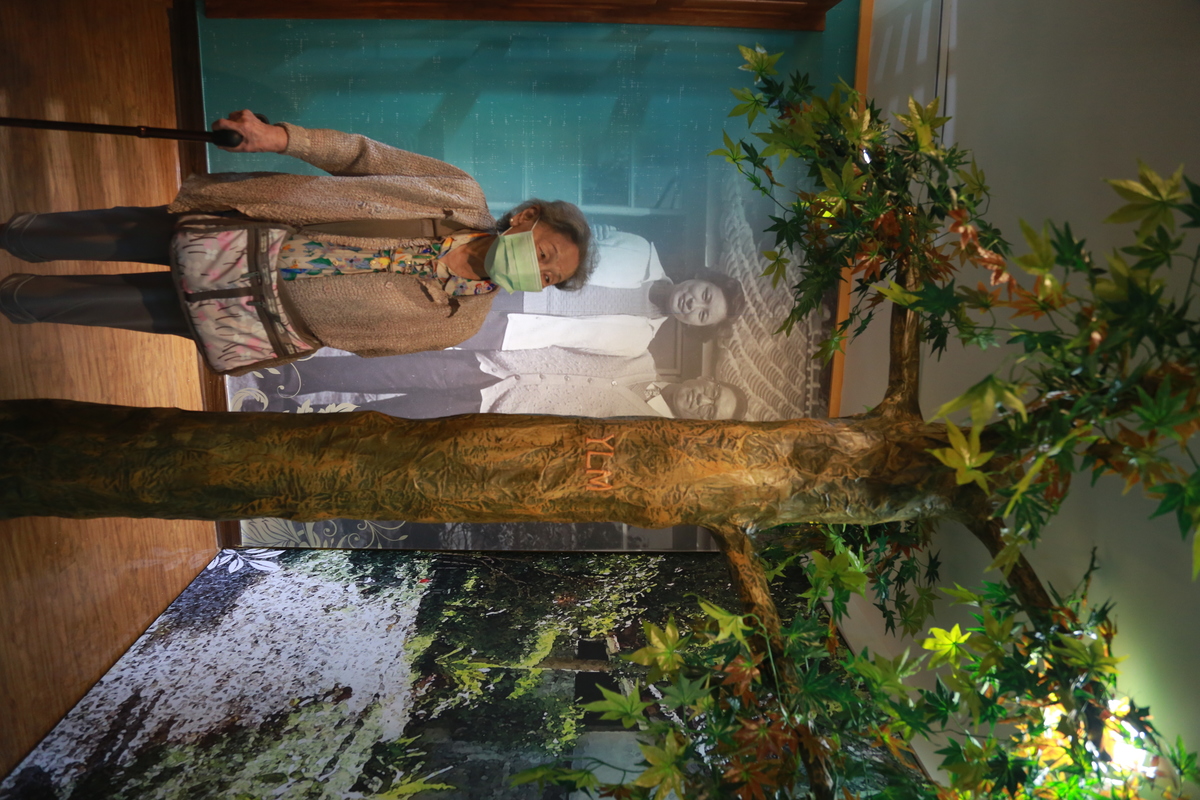 2021-04-26
To commemorate the third anniversary of Professor Yu Kwang-Chung's death, National Sun Yat-sen University is holding a special memorial exhibition to celebrate the poet's legacy – "Ode to the Saddleless Knight: Yu Kwang-Chung and Modern Art in Taiwan" at the Library from now until May 19. Besides displaying the poet's poems, critiques, material exhibits and their reproductions, old photographs, and literary works, the exhibition educates about Yu's influence on modern art in Taiwan. What is more, it includes the settings of his former residence on Xiamen Street in Taipei City. The exhibition is open to members of the public.
"Ode to the Saddleless Knight" was officially inaugurated on April 20th. In the ceremony participated: late poet's wife Fan Wo-Tsun, daughters Yu-Shan Yu and Chi-Shan Yu, NSYSU Senior Vice President Shiow-Fon Tsay, Vice President for Library & Information Services Wei-Kuang Lai, Executive Director of TSMC Foundation Chung-Lang Hsu, and former Dean of the College of Liberal Arts Ling Chung. In her speech, Mrs. Fan said that works by Vincent Willem van Gogh spurred Yu Kwang-Chung's interest in painting. "Appreciating his paintings would give Yu a stirring in the stomach," she said. His interest for the impressionist style made him complete the translation of the painter's biography – "Lust for Life" in one year. In 1958, when he went to the US for his studies, Yu studied a course in Contemporary Art History. During this time, he developed new ideas in humanities, literature, and painting, and became very interested in Western painting. Upon returning to Taiwan, he got to know the artists of the Fifth Moon Group and when discussing painting, he would actively publish his critiques and opinions on paintings.
The exhibition also presented the settings of Yu's former residence on Xiamen Street in Taipei City. Vice President for Library & Information Services Wei-Kuang Lai said that some of the poems displayed during this special exhibition are about the rain, wind, bookworms, and laughter, presenting street scenes and feelings of Xiamen Street in the eyes of Professor Yu. He emphasized that the exhibition at NSYSU not only reconstructed the Poet's former residence but also organized a maple tree with three letters engraved – "YLM" – initials for Yu Love Mimi (Mimi is Fan Wo-Tsun's nickname), bringing in the atmosphere of Yu's family life. In the past, Yu Kwang-Chung has stayed in close cooperation with artists, a fact described in a presentation of old photos.
NSYSU Senior Vice President Shiow-Fon Tsay joked that Yu Kwang-Chung "writes poetry with his right hand, and prose with his left hand". Professor Yu dedicated all of his life to poetry, prose, critique, and translation, but not many people know that he has begun to write since an early age and has given voice to many Taiwanese artists, she said. With the support of the TSMC Foundation, NSYSU has organized the "Ode to the Saddleless Knight" exhibition, a title referring to a commentary Yu Kwang-Chung wrote at the age of 35 for the art exhibition by Fifth Moon Group, an important pioneer in Taiwan's art scene. "Yu compares abstract painting with modern poetry - his specialty, and treats these the two fields like two unsaddled horses that can be ridden only by a good rider."
NSYSU stated that Professor Yu has spared no efforts in promoting Taiwanese modern art and has established good relations with many painters. "The exchange between literature and arts resulted in new sparks to feed both parties' creativity." Part of this exhibition were works combining arts and literature and included several works Professor Yu composed for 3 Taiwanese modern painters: De-Jinn Shiy, Lo Ching, and Hsi Mu Rong.
Honorary Professor Chong-Ray Hsiao of the Department of History at National Cheng Kung University and painter and retired professor Kan-Shen Hung of the Department of Fine Arts at National Kaohsiung Normal University were invited for the inauguration ceremony to give speeches. They elucidated on Professor Yu's lesser-known but extremely important influence on modern art in Taiwan.