Ceremony held to celebrate donation of global sinology literature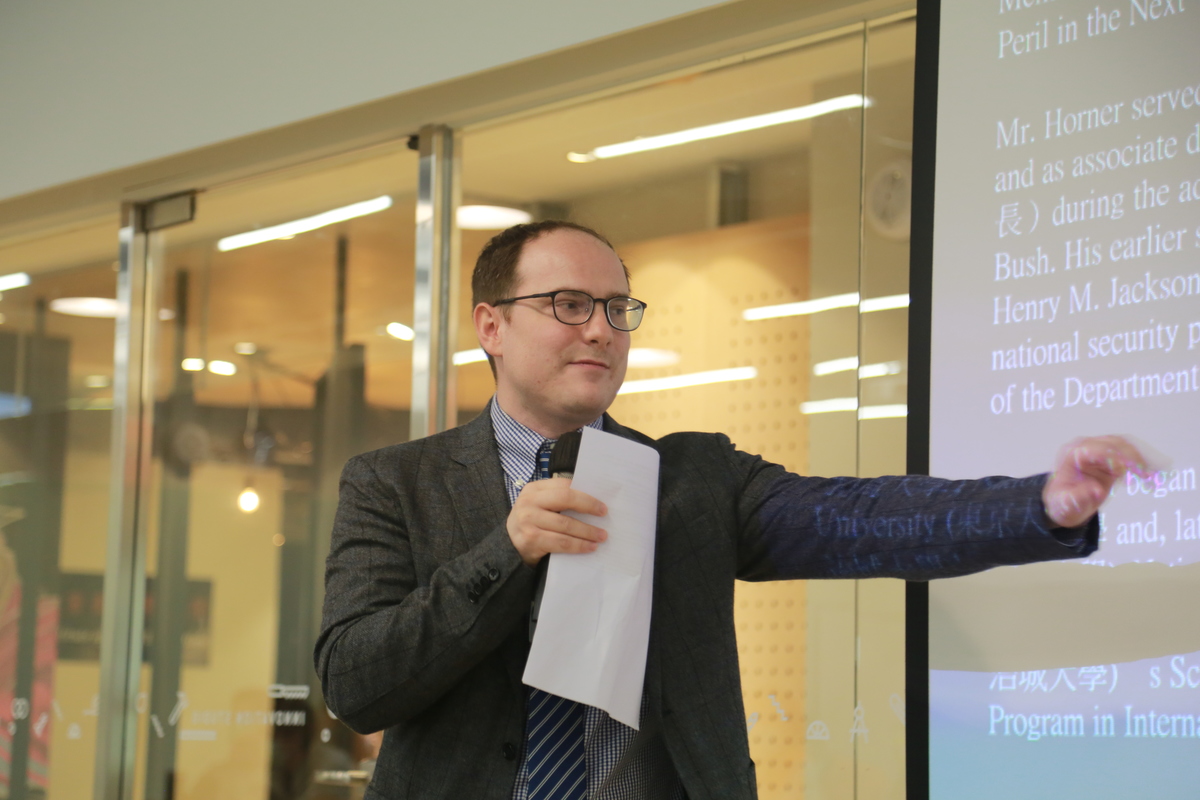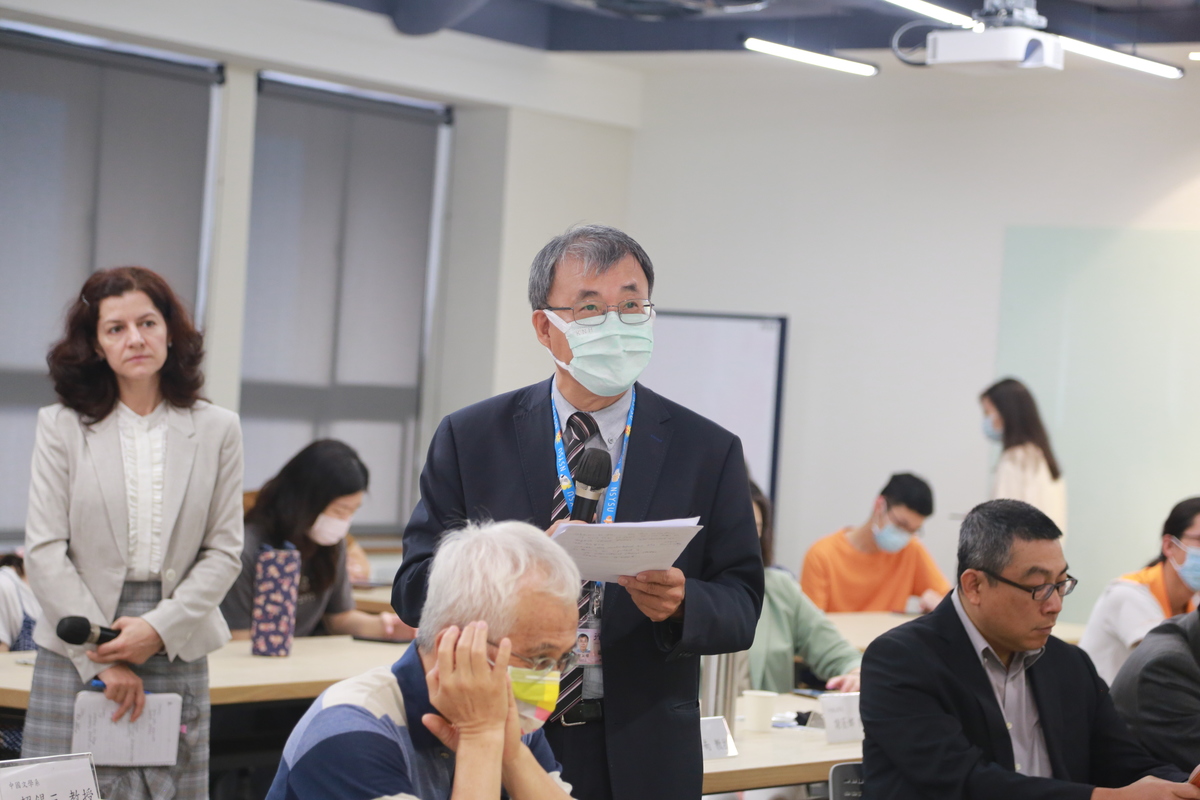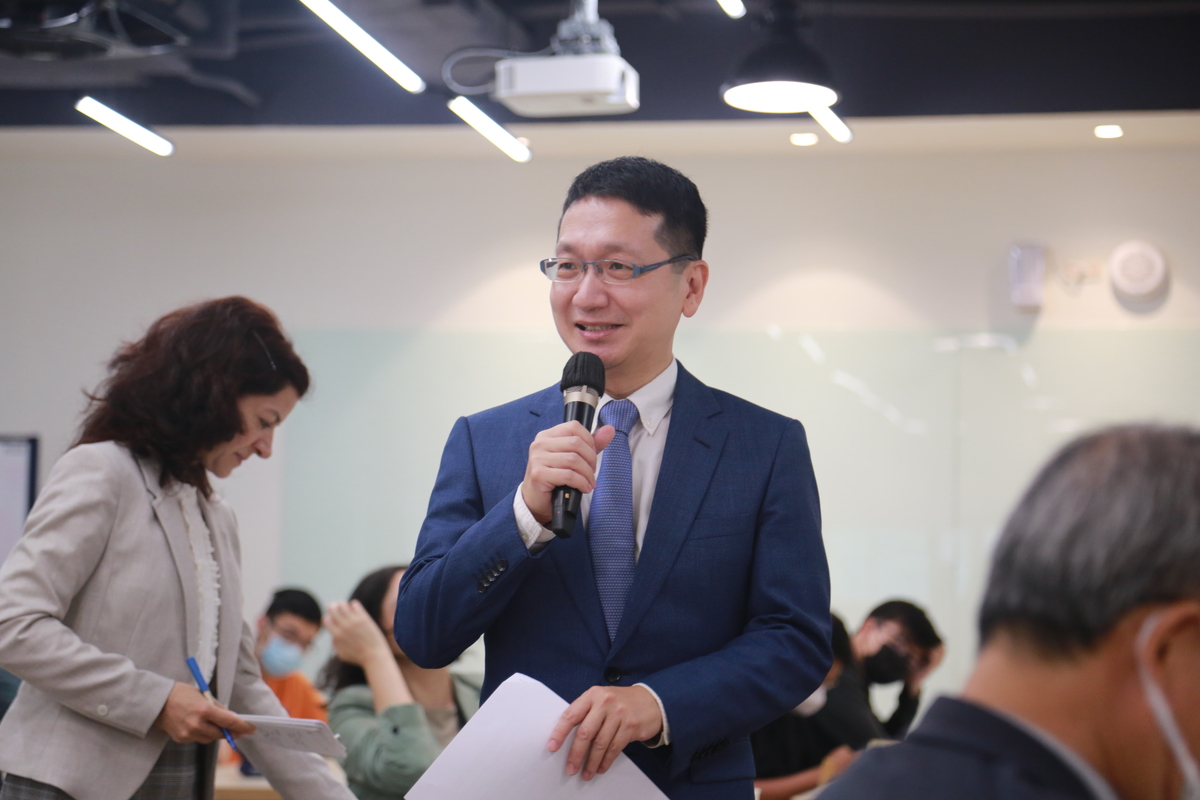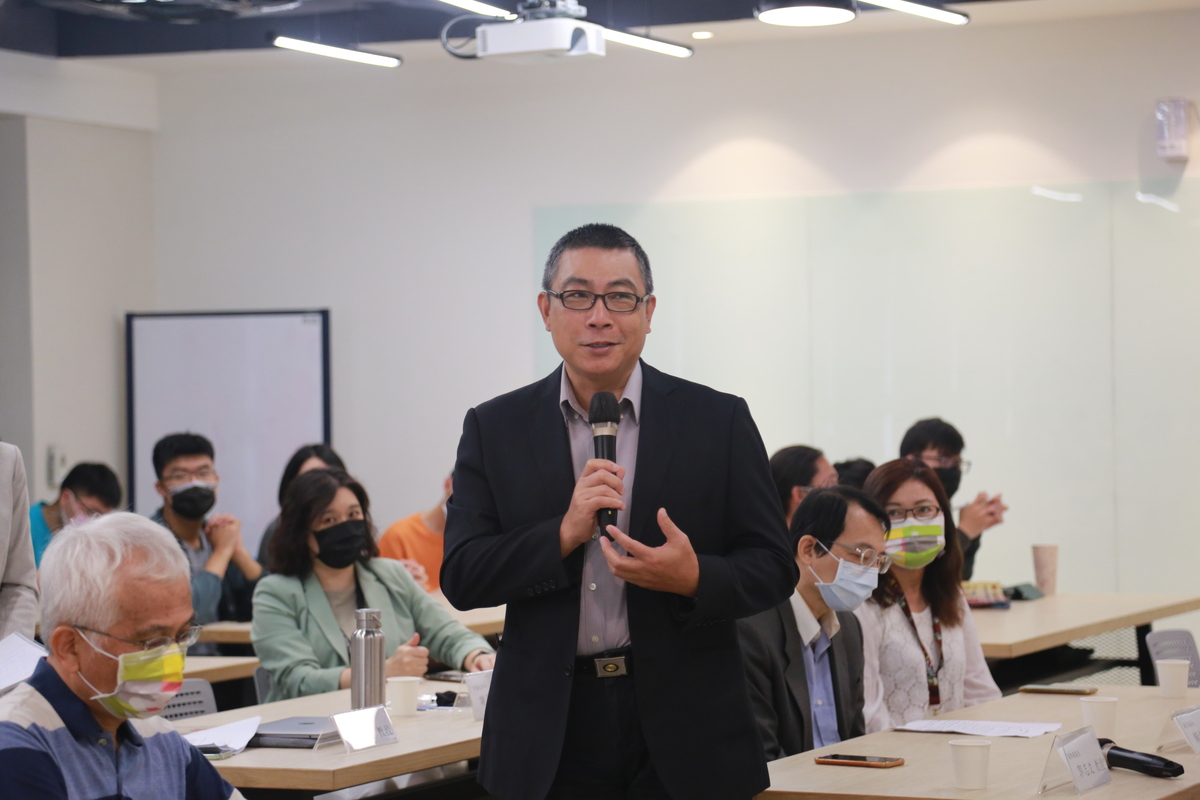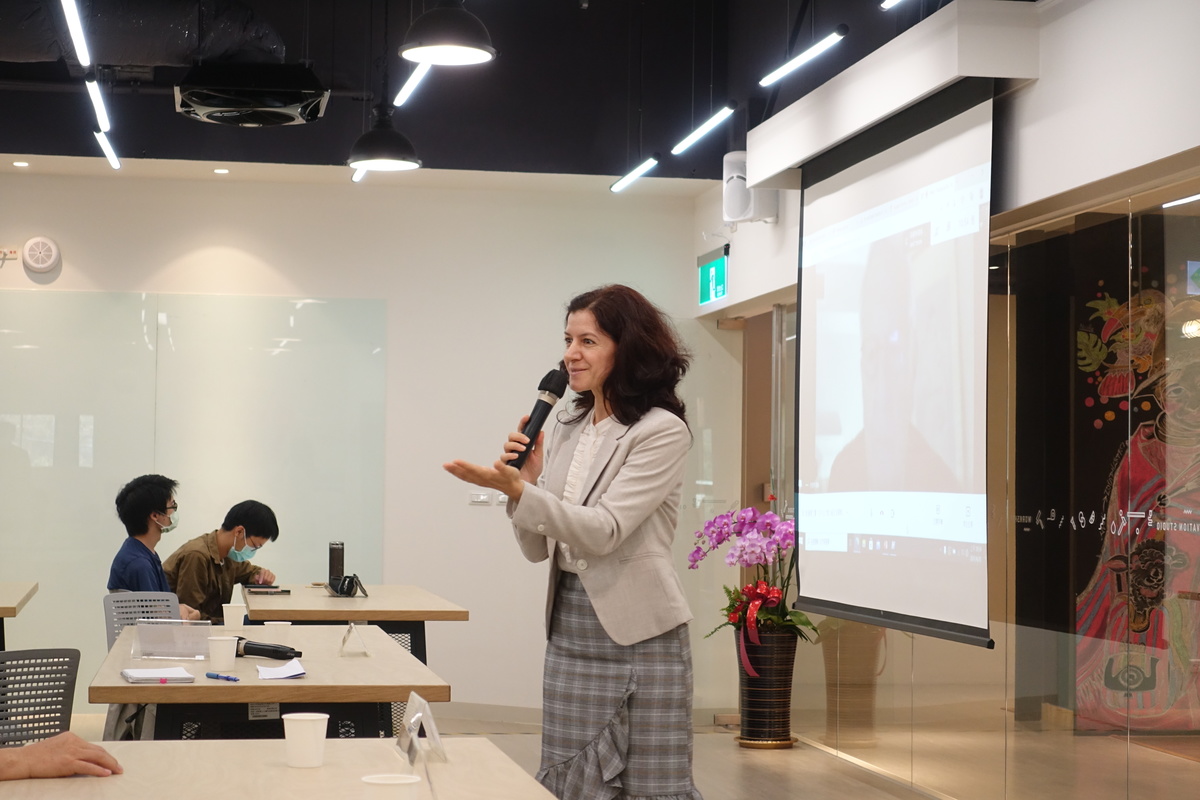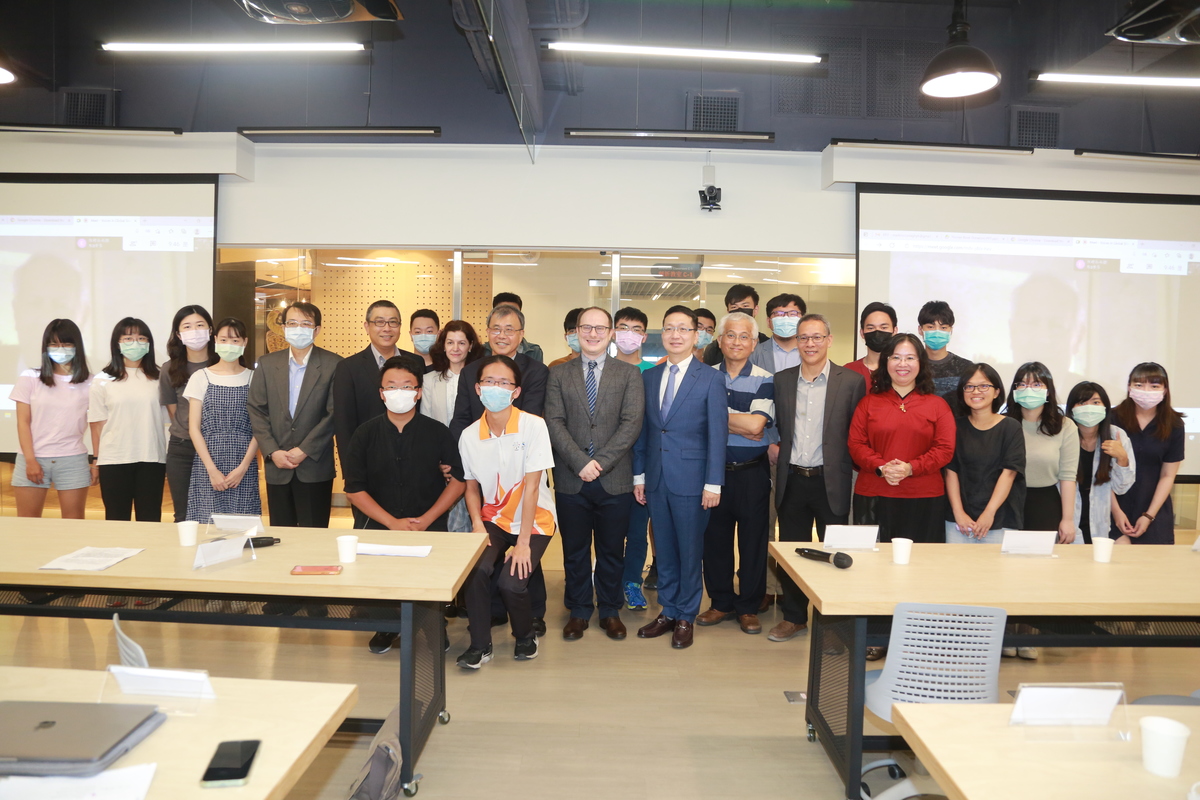 2021-04-29
The Department of Chinese Literature (DCL), NSYSU recently held a ceremony to celebrate the donation of over 1000 predominately English language books on Chinese history, culture, and literature by Mr. Charles Horner, a sinologist, senior fellow at the Hudson Institute, and former US State Department Official and his wife Mrs. Constance Horner. The donation will support the University's emerging program in global sinology. NSYSU President Ying-Yao Cheng expressed his gratitude to Mr. and Mrs. Horner for their generous donation and said that these books will strengthen NSYSU's research and teaching as the University strives to be a leader in the global sinological community. The event included a lecture by Mr. Horner and an online Q&A session with the participants.
Mr. Horner served as Deputy Assistant Secretary of State and as Associate Director of the U.S. Information Agency in the 80s and early 90s, during the administrations of Presidents Ronald Reagan and George H. W. Bush, helping craft US policy towards China. Before entering government, he obtained a graduate degree in Chinese Studies at the University of Chicago and came to Taiwan for exchange at National Taiwan University. After leaving government, he dedicated himself to an academic career and is now a Senior Fellow at the Hudson Institute. Through the donation, he wanted to support the development of global sinology at the University. "It is a great honor for me to be associated with NSYSU – a place of growing importance in many different fields, both in science and humanities research. We hope to contribute to the development of the studies of China at NSYSU, as it is a great platform for studies in global sinology," said Mr. Horner in a videoconference.
In his lecture, Mr. Horner discussed his experience in learning about China, illustrious sinologists he met during his academic career, his changing research interests with the background of major historical events in Chinese history in the 20th century and the ever-changing relations between the US, PRC, and Taiwan up to this day. Because of its complex geo-political position after 1949, Taiwan became an international center for sinology in the 50s and 60s, remaining so to this day, attracting generations of scholars and students from all over the world to learn Chinese languages, culture, history, and literature, said the host of the event – Assistant Professor Mark McConaghy from the DCL. Mr. Horner was one of them: he came to Taiwan to study in the late 1960s and then visited Taiwan again in the early 2000s. "Taiwan has made enormous progress during these 40 years' time," he admitted. "In the past ten years, in the US there is a growing appreciation of Taiwan's achievements: previous restrictions on the relationship between US and Taiwan are being gradually lifted, and more people will be coming to Taiwan to study sinology," he said. "Taiwan is a proof that the study of Chinese tradition is reconcilable with the practice of modern democratic political order."
The donated books are available at the Library and will be used as teaching materials for new courses to teach sinology from a global perspective. Around half of the titles are new to the Library's resources, said Vice President of the Office of Library & Information Services Wei-Kuang Lai. The donation includes works by various luminaries in the field of Chinese studies, with individual titles spanning from the history of ancient and modern China, Chinese philosophy, arts, and literature, as well as works on modern Taiwan, said Professor McConaghy. The collection also includes Mr. Horner's own publication –Rising China and Its Postmodern Fate: Grandeur and Peril in the Next World Order and Rising China and Its Postmodern Fate: Memories of Empire in a New Global Context.
The books will help develop a new course pathway in global sinology at NSYSU and will support cross-cultural dialogue at the College of Liberal Arts. Course offerings in global sinology will include bilingual classroom initiatives, including comparisons of English translations of classical texts in the Chinese philosophical tradition with originals, dialogues across different philosophical traditions of the East and the West, a close tracking of the globally interconnected nature of Chinese dynastic and modern history, and a thorough interrogation of Taiwan's complex place within the larger Sinophone world, said Professor McConaghy. DLC is also planning to establish an international sinology database and organize numerous events and lectures on global sinology this academic year. Vice President Lai announced that the donated collection of books will be displayed in an exhibition to take place in November this year.
With an international approach to sinology, NSYSU cooperates with institutions conducting sinological studies in countries spreading from East Asia to America and Europe. In recent years, the DCL has employed an ever great number of faculty members with international backgrounds and networks to strengthen NSYSU's ties with academic circles abroad. Assistant Professor McConaghy himself teaches a wide variety of courses in sinology in English and Chinese from a global approach. Assistant Professor of the DCL Severina Angelova Balabanova provided consecutive interpretation of the event from English to Chinese. As a scholar from Bulgaria, she bridges NSYSU with European academic circles in sinology.
NSYSU President Ying-Yao Cheng, Vice President for Research and Development Mitch Ming-Chi Chou, Vice President for International Affairs Chih-Wen Kuo, Vice President of the Office of Library & Information Services Wei-Kuang Lai, Dean of the College of Liberal Arts Chung-Chi Yu, DCL Chair Chia-Lun Tu and faculty members of the DCL Professors Ji-Xiang Yang and Hsi-San Lai all participated in the event, expressing their gratitude to Mr. and Mrs. Horner for a donation that will contribute to the development of global sinology at NSYSU.