86 companies, 7000 vacancies: NSYSU Job Fair helps fresh graduates find high-paid jobs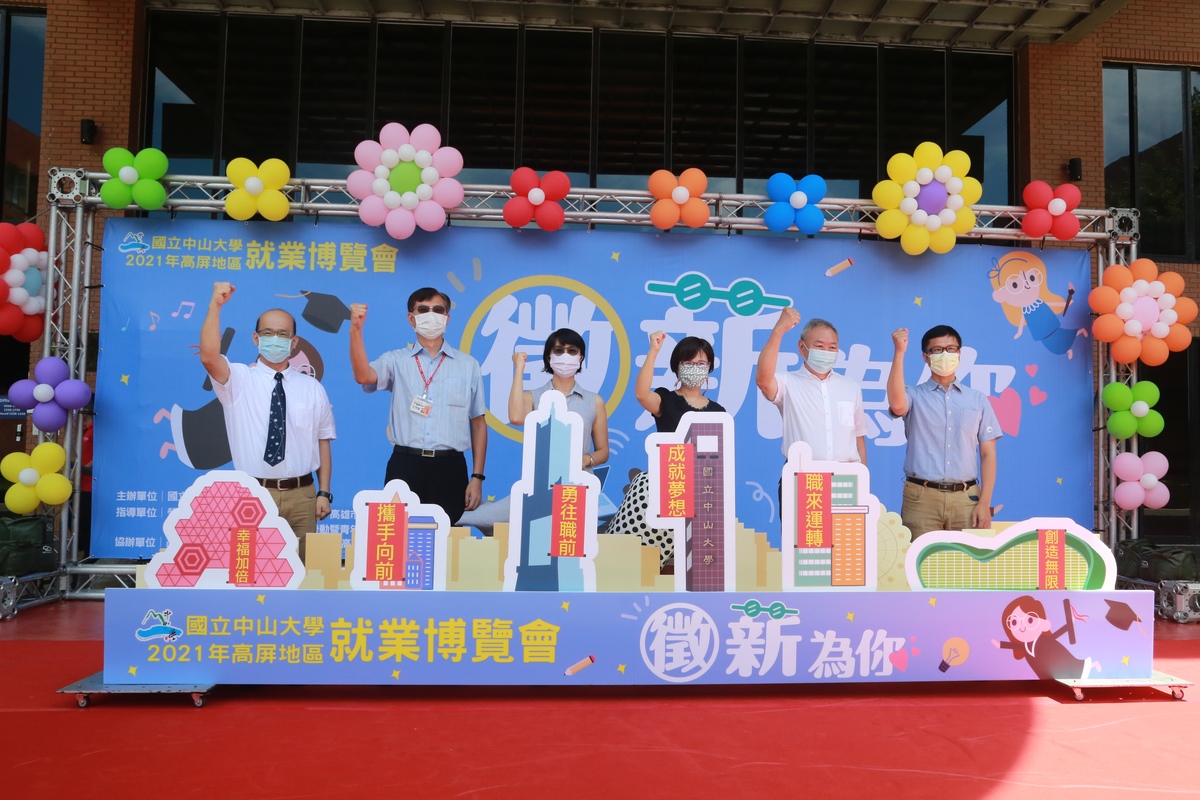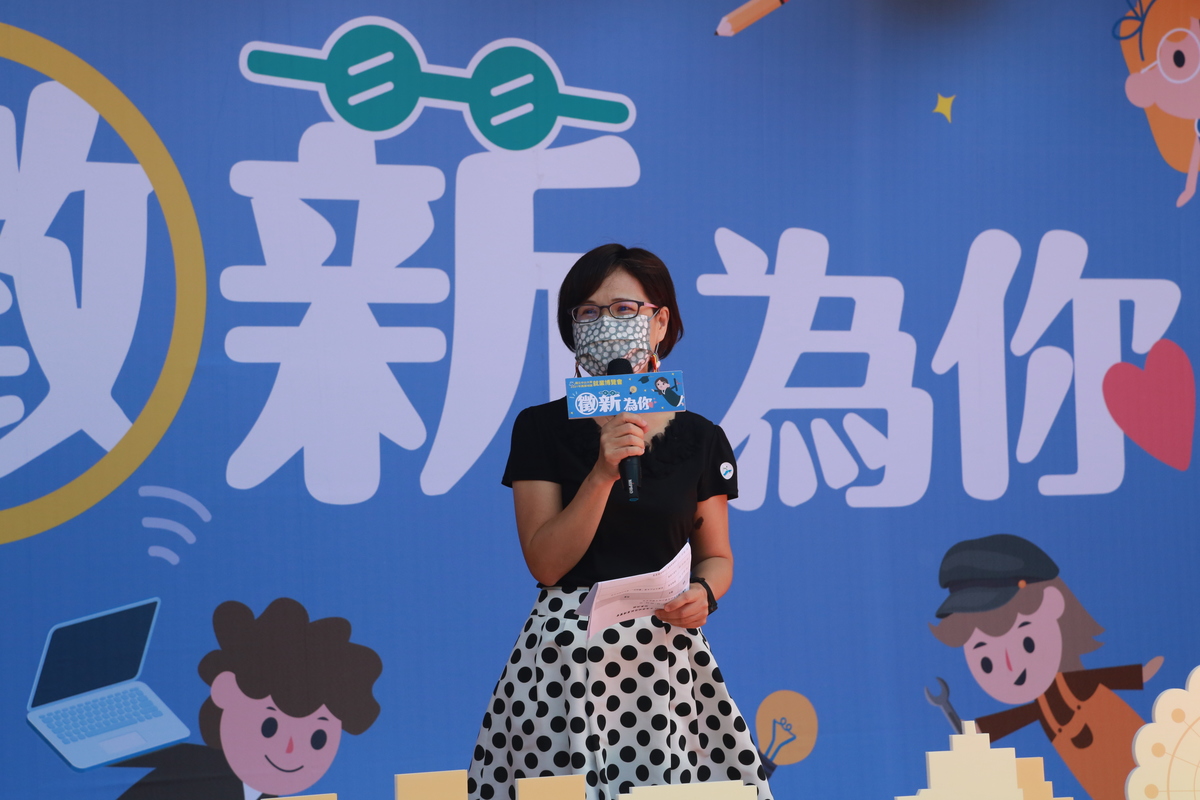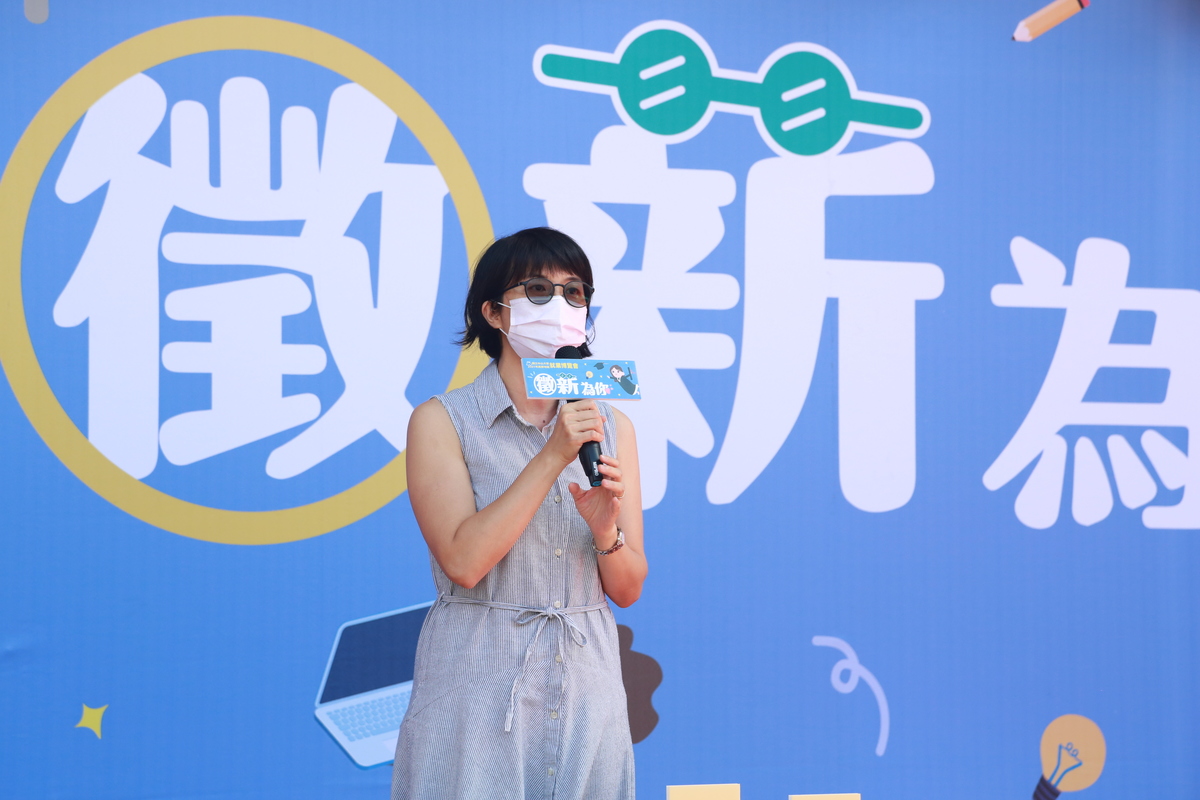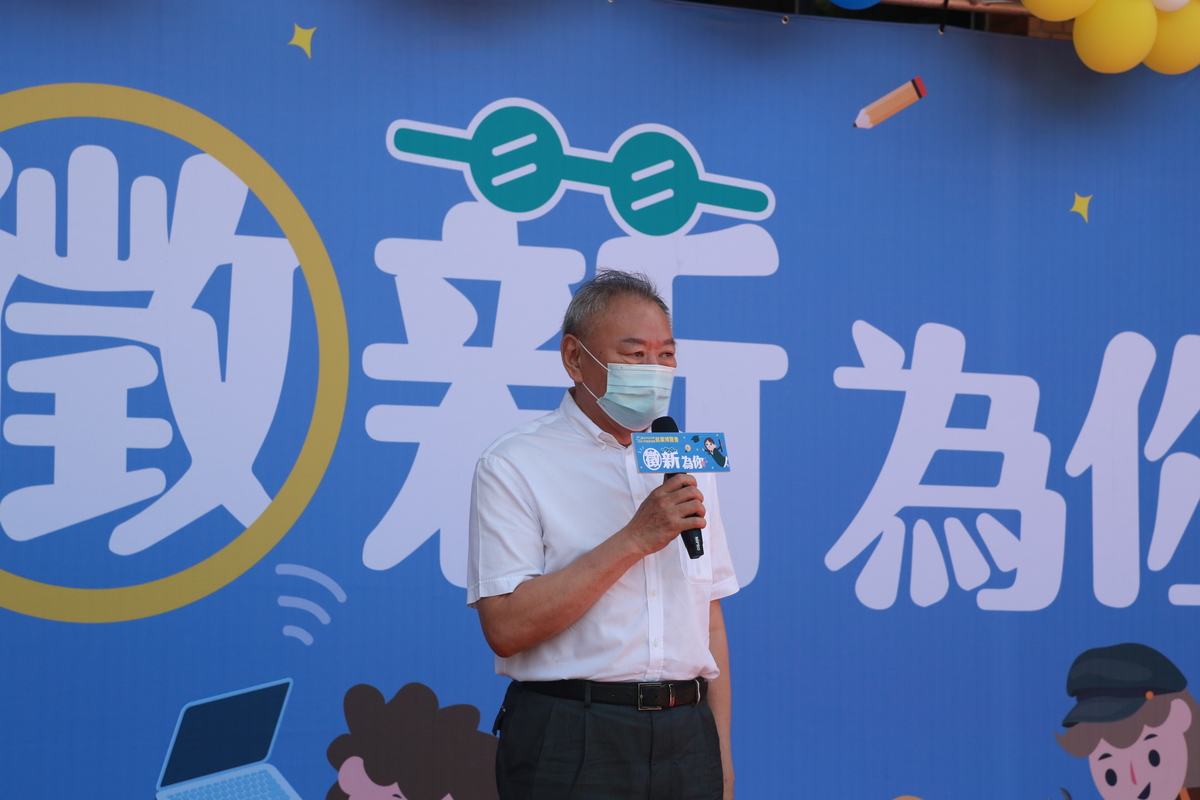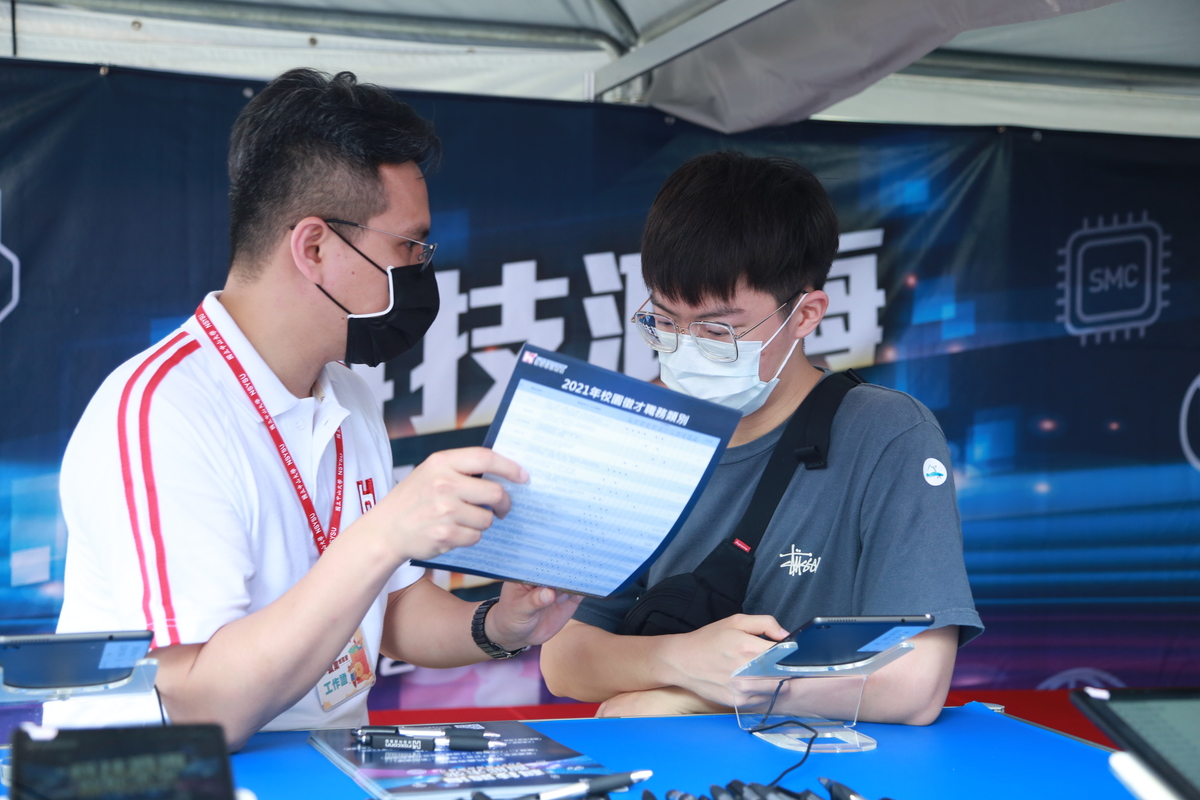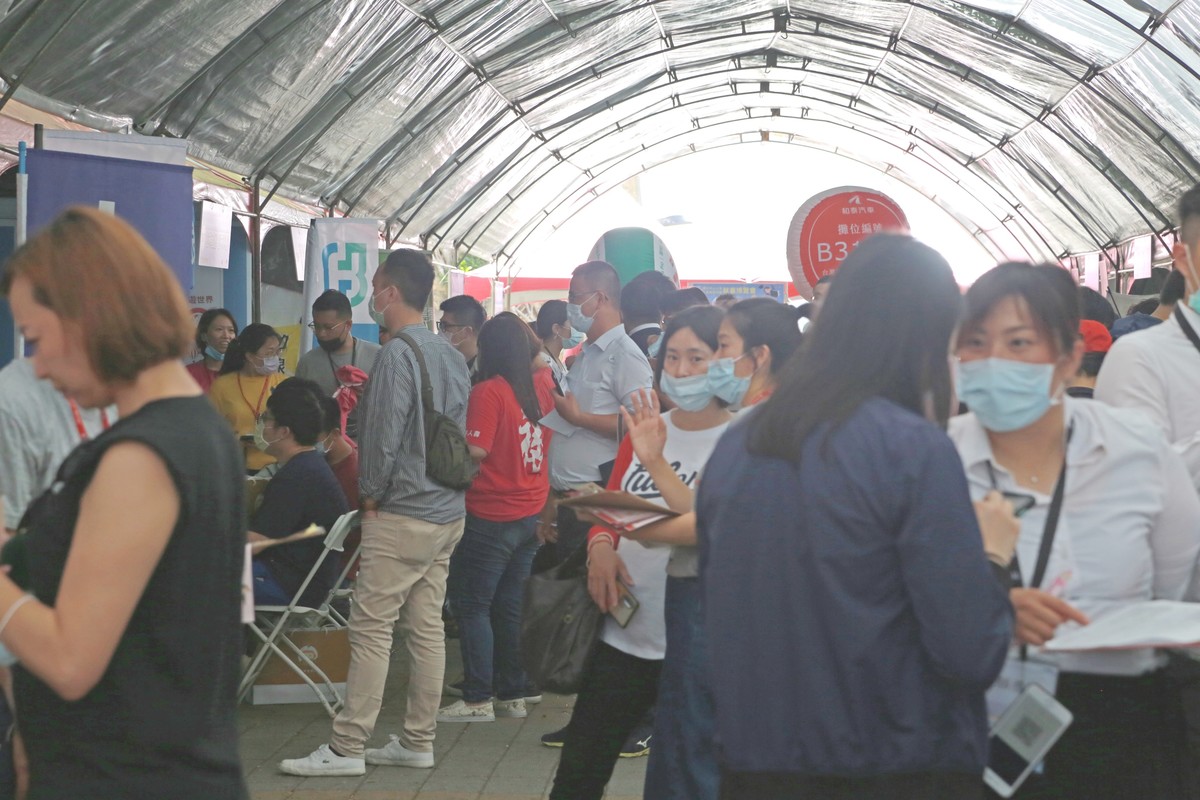 2021-05-26
2021 National Sun Yat-sen University Job Fair took place on May 8th this year and was attended by 86 companies offering 7000 vacancies. The starting salary for Bachelor degree graduates at Foxconn Technology Group is NTD 45,000, for Master degree graduates – NTD 52,000, and as much as 60,000 for PhD degree holders. Taiwan Cooperative Bank joined the fair for the first time this year and offered 290 vacancies for fresh graduates, including for those who aim for a yearly salary of NTD 1 mln, attracting a large number of this year's graduates and citizens to apply for jobs.
Vice President for Student Affairs Ching-Li Yang said that this year's event focused on helping students find a job right after graduation in spite of the impact of the pandemic, and to help citizens find a dream job. To provide diverse options for job-seekers, NSYSU invited many renowned companies offering good salaries and welfare to recruit new employees, such as: Foxconn Technology Group, United Microelectronics Corporation, AU Optronics, Formosa Plastics Group, Taishin International Bank, Taiwan Cooperative Bank, Hotai Motor, Taiwan International Ports Corporation, CRSC Group, and local companies operating in Kaohsiung: SUNON, Orient Semiconductor Electronics, Walsin Technology, Whetron Electronics, Kymco, Hamastar Technology, and Metal Industries R&D Center.
Senior Vice President I-Yu Huang pointed out that this year's fair included companies representing four major industries: technology, finance, services, and manufacturing. The main represented trends in technology are: artificial intelligence, Internet of Things, and 5G. AI has a broad application in any sector: finance, healthcare, retail, smart manufacturing, transportation, e-commerce. For example, the financial industry can apply AI to third-party payment, individual credit analysis, platforms, fundraising, or insurance. "If fresh graduates are able to combine AI with their own expertise, they will have an advantage on the job market," he said.
NSYSU organizes the job fair annually in collaboration with the Ministry of Labor, Kaohsiung and Pingtung City Labor Affairs Bureau, and other universities. The United Microelectronics Corporation, a technological company, will greatly expand the 28 nm production capacity of the 12-inch plant in the Southern Taiwan Science Park, and it offers the largest number of job openings among the companies participating in the fair - 1,000, searching for equipment engineers and process engineers. As for the financial sector, Taiwan Cooperative Bank released job openings for fresh graduates in management, general finance, digital finance technology, financial management, IT, information security, and trust bond. The annual salary offered for a general finance specialist is of up to NTD 750,000, while the management cadre can expect an annual salary of NTD 1,000,000. As for the technology industry, Foxconn Technology Group has also offered generous salaries and vacancies in artificial intelligence, new generation communication technologies, information and communication security, quantum computing, electric vehicles, digital health, robotics, and semiconductors and actively recruited talents for new generation technology.
More details on the event and the participating companies (Chinese version only):
http://career2.nsysu.edu.tw/student_company_list.php