Campus disinfected twice in May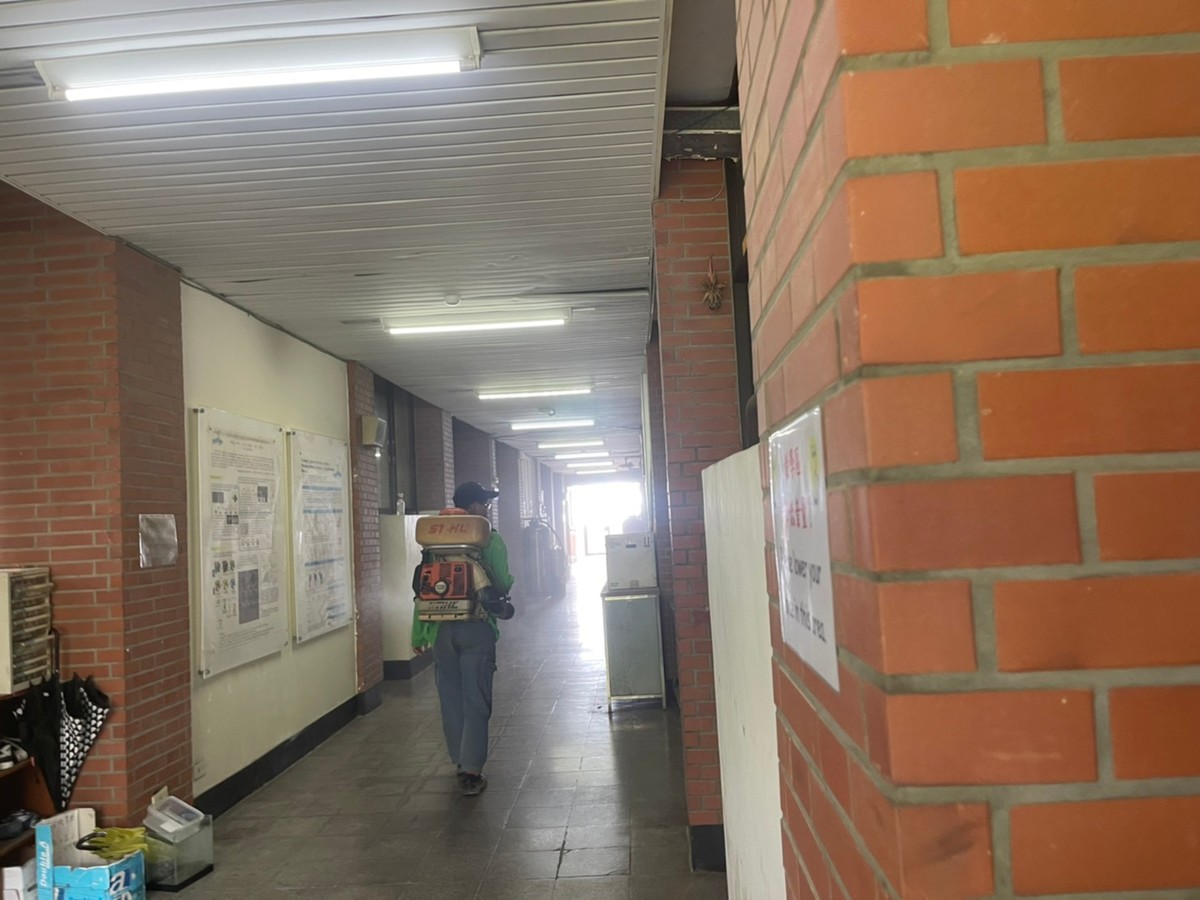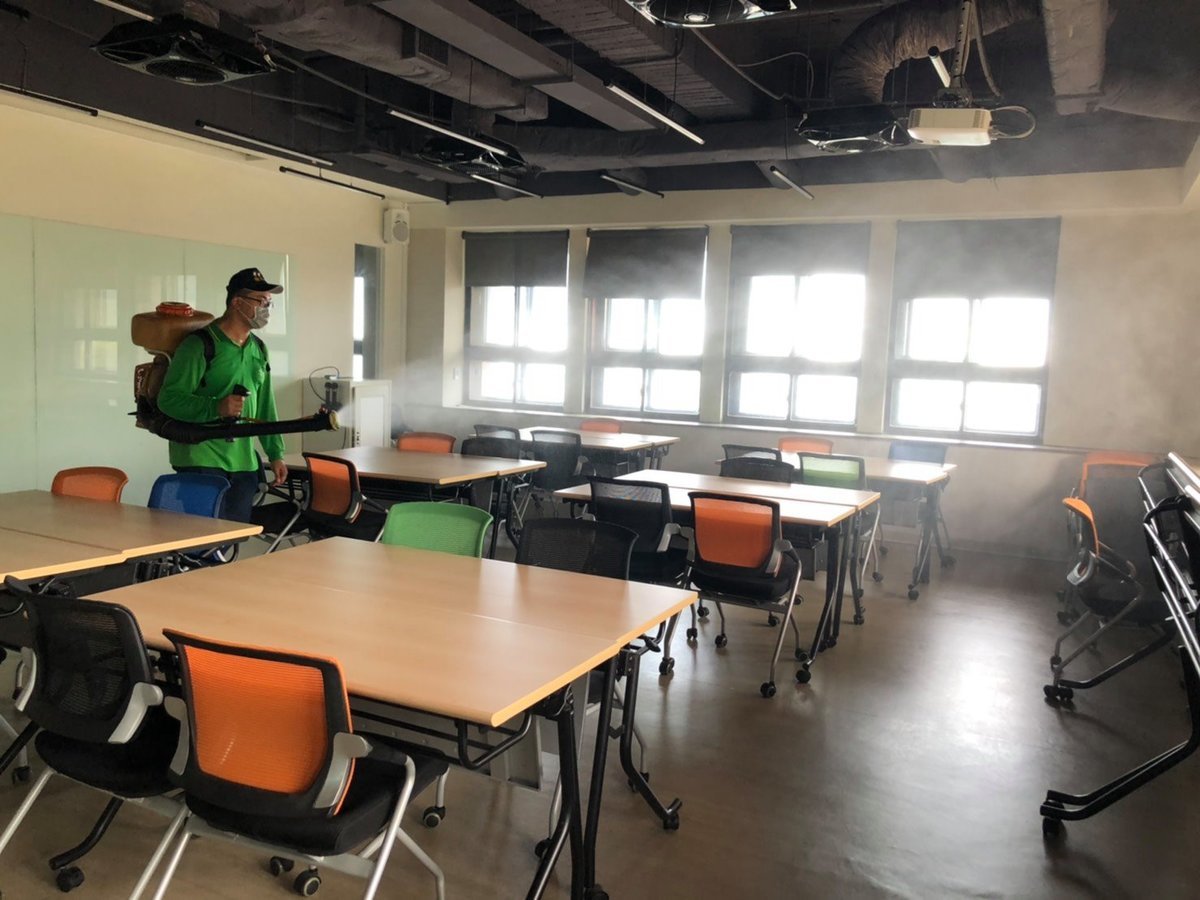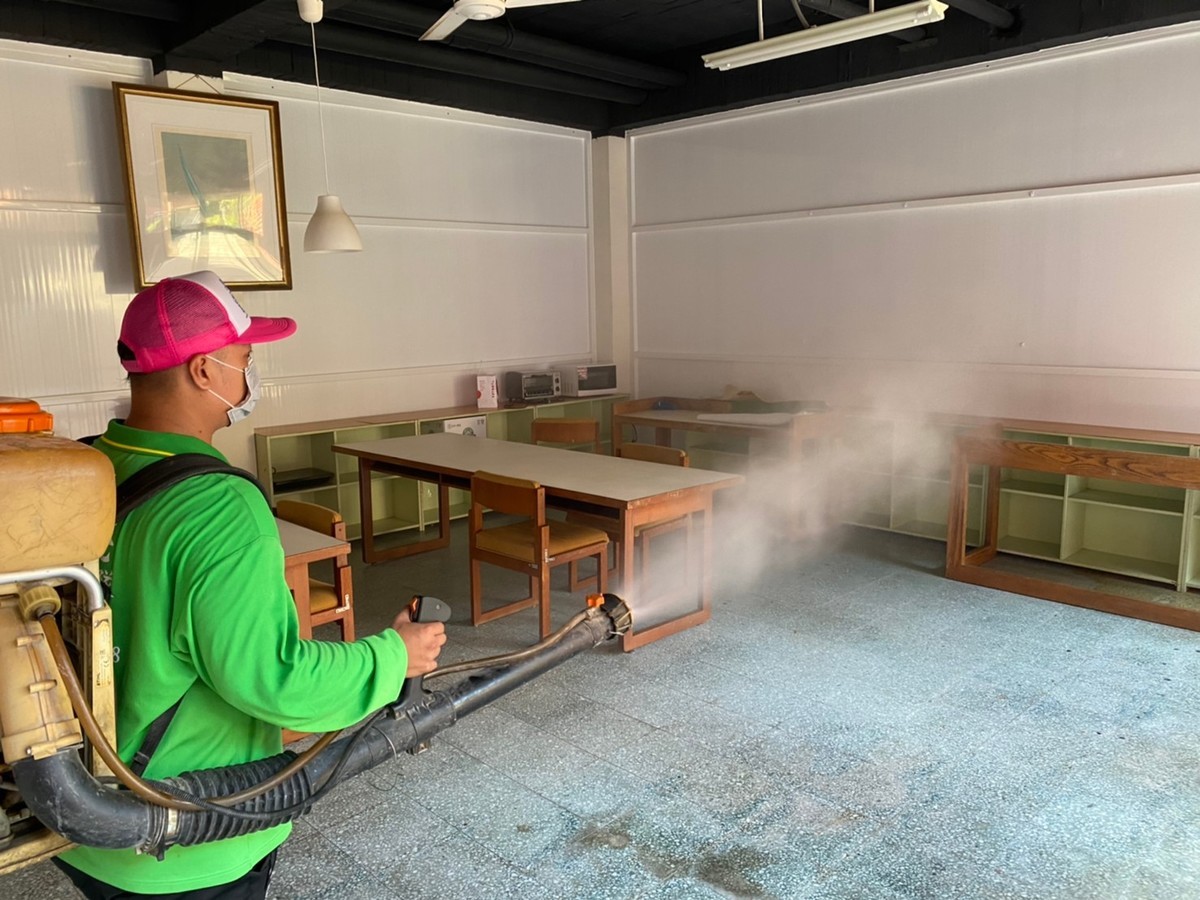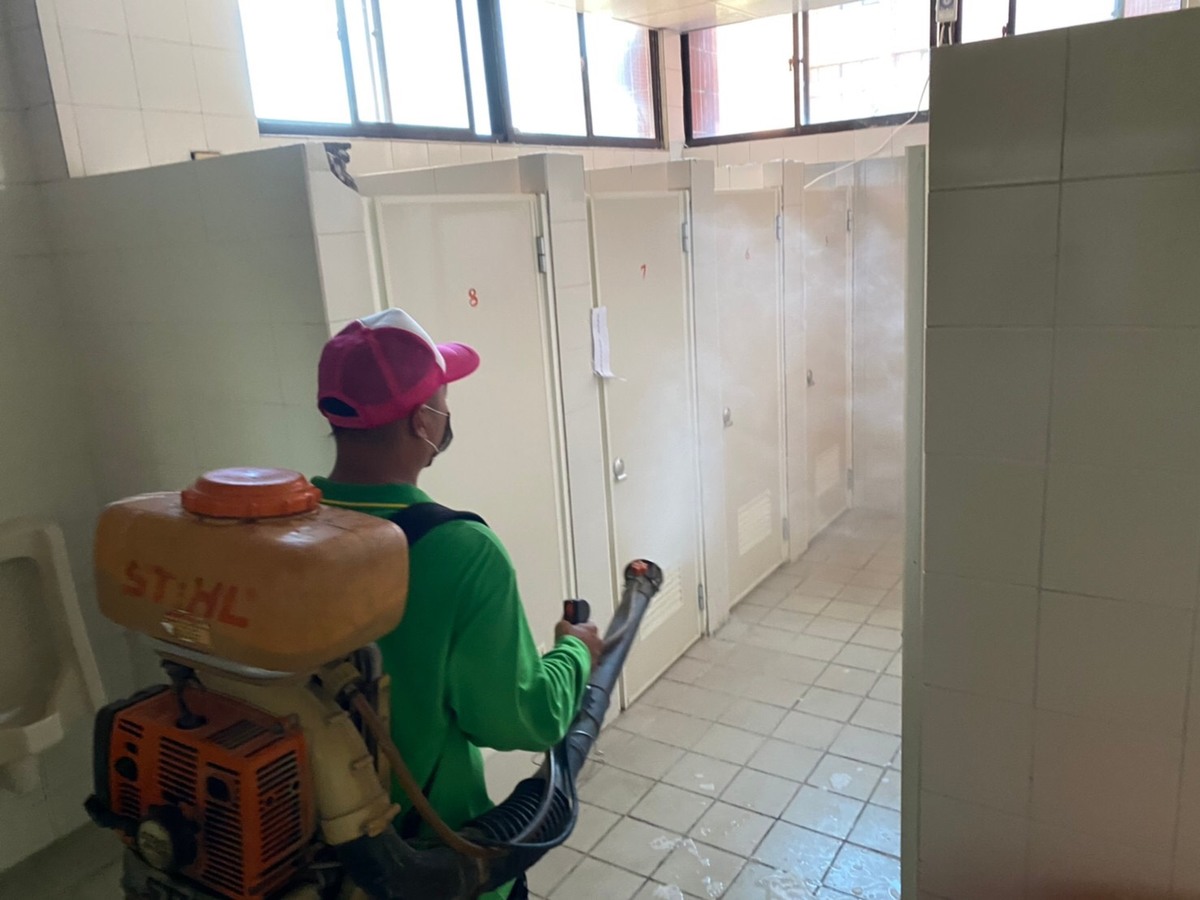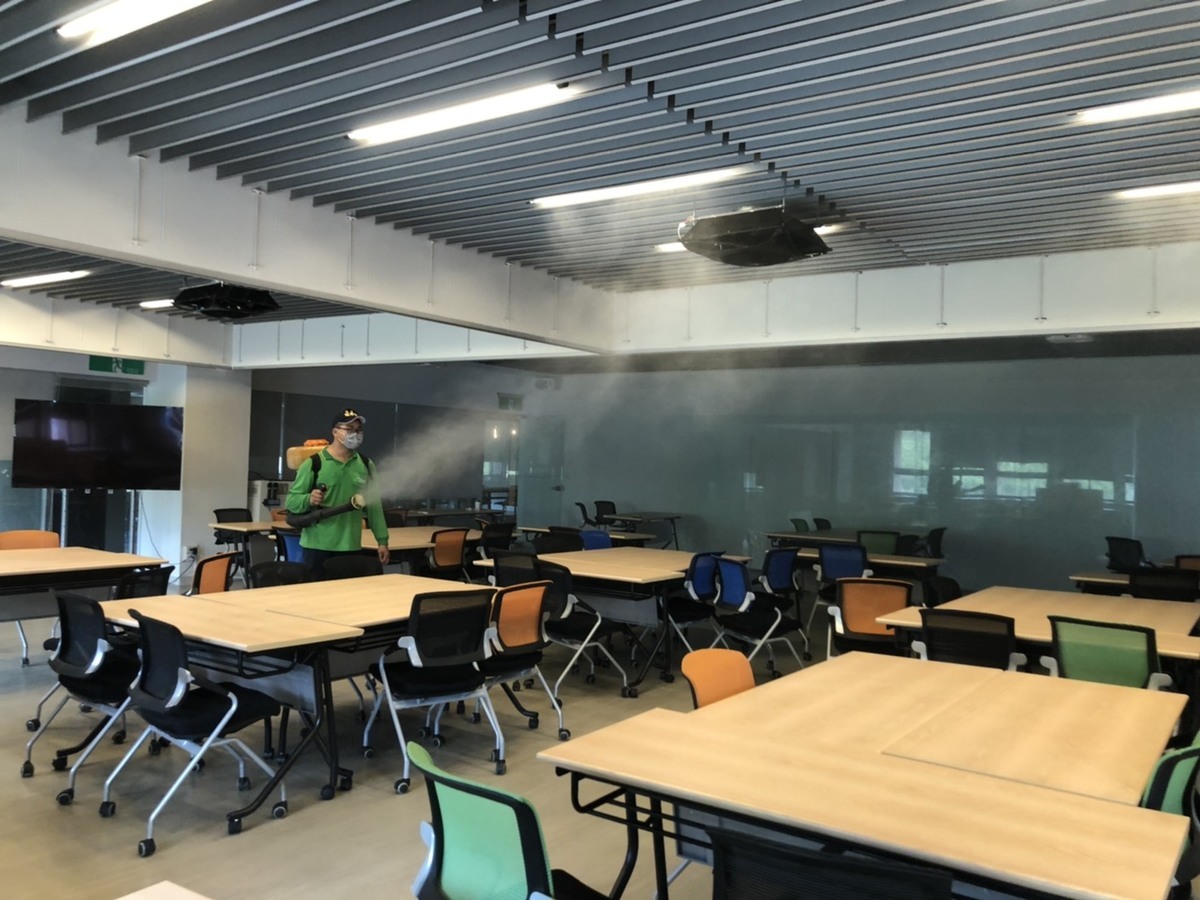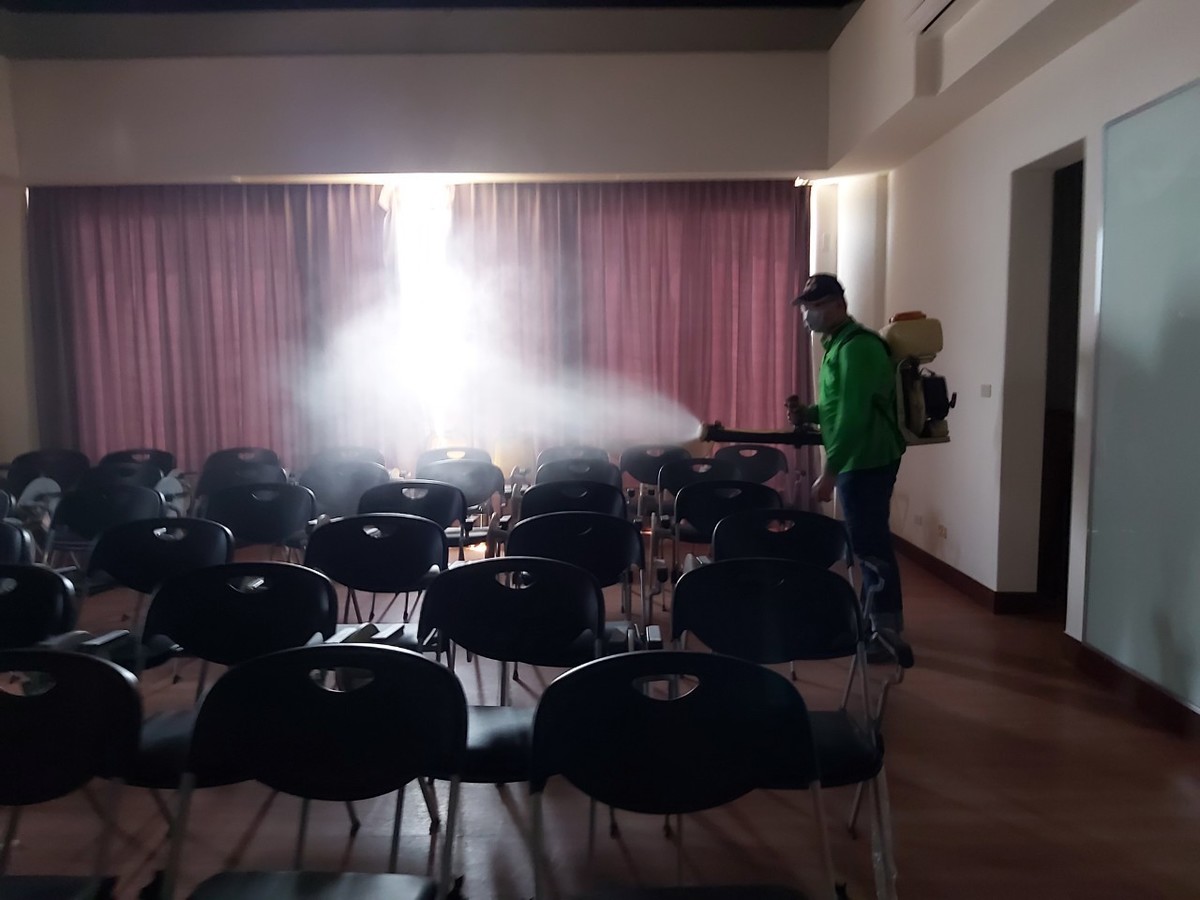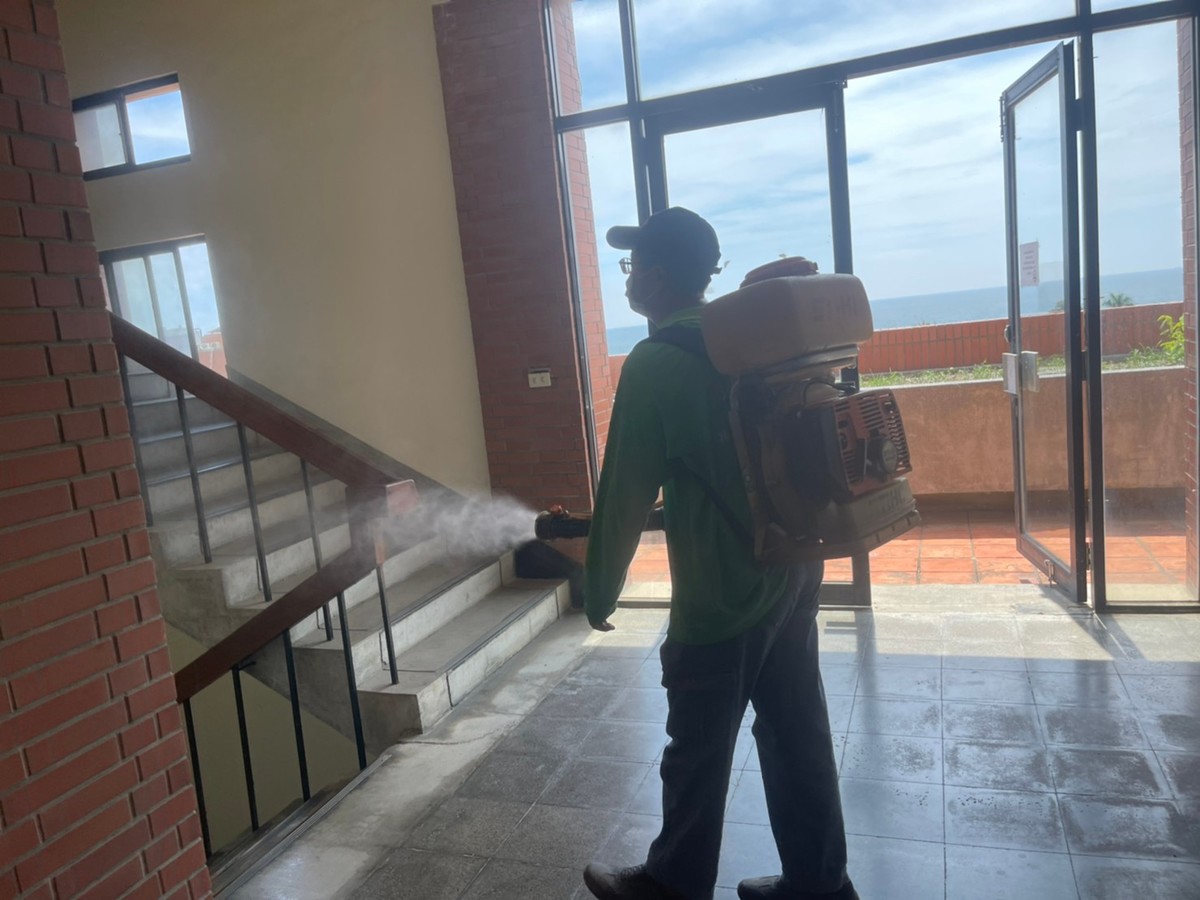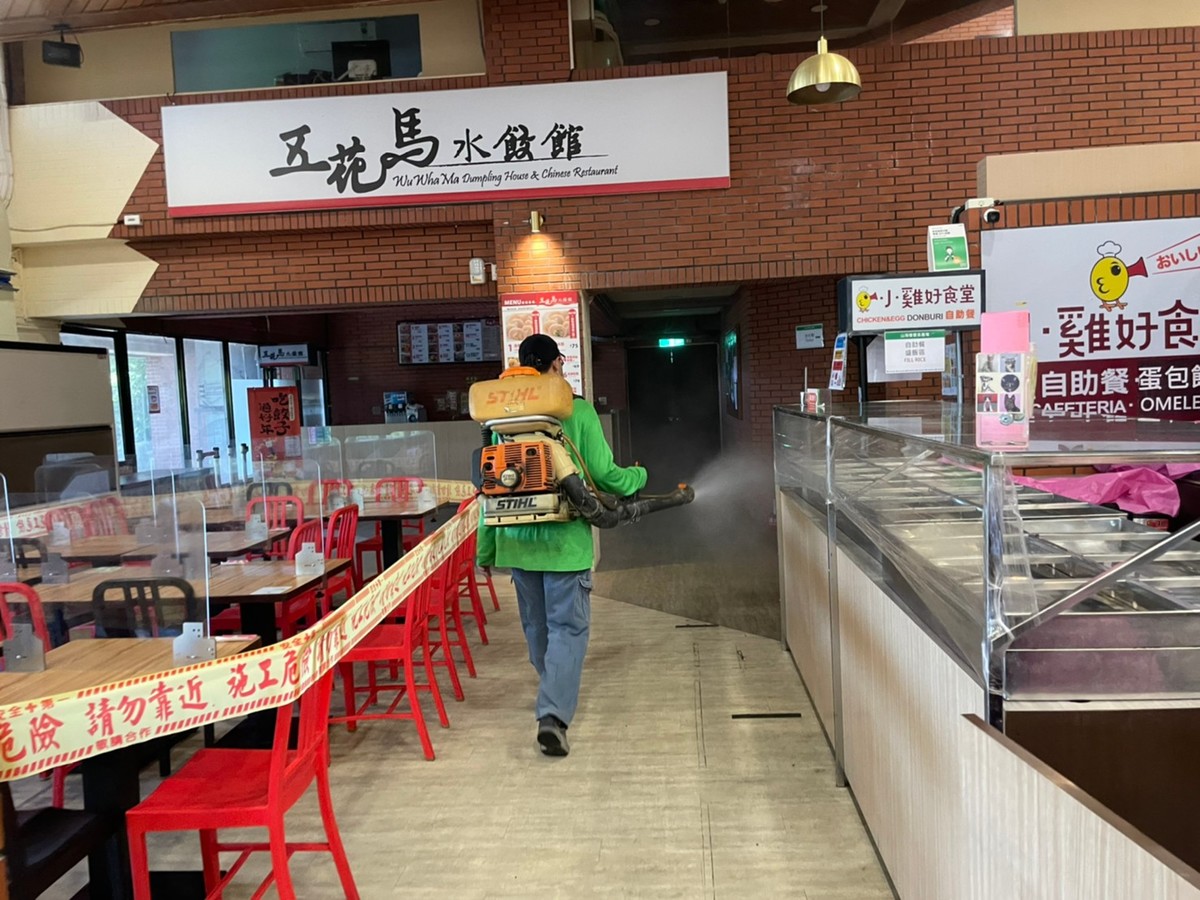 2021-05-28
On May 19, the Level 3 epidemic alert was implemented nationwide in Taiwan. National Sun Yat-sen University is in combat readiness: before the Level 2 alert was implemented in Taiwan, the University conducted major disinfection on campus on May 6-7, and second major disinfection of the student dormitories, teaching and administrative areas on the weekend of May 22-23. Convener of the epidemic-prevention working group on campus, Senior Vice President I-Yu Huang emphasized that no spot was left undisinfected to let the staff, faculty, and students work and study in a safe place.
With the recent sudden epidemic outbreak in Taiwan, confirmed cases are reported at schools across the country. According to the latest statistics by the Ministry of Education, around half (60 people) of the 118 infected students in Taiwan are university students.
Senior Vice President Huang pointed out that in addition to the University-wide quality distance learning, to reduce the non-essential movement of staff during the epidemic prevention period, the staff started to work rotating shifts since May 20 – half of the staff of each unit working from home and half on site. Staff and faculty taking care of children under 12 are prioritized for working from home. "We want to help them take care of work and family responsibilities and get through this epidemic wave safely". In the future, the NSYSU epidemic-prevention working group will continue to follow the policies announced by the central and local governments responsibly, pursuing scientific proofs and timely implementing appropriate epidemic prevention measures to ensure the safety of the faculty, staff, and students, and protect students' right to study.
To ward the campus against the virus, starting from May 20, NSYSU started to strictly control five entrances to the University: to the Sizihwan Tunnel, the Shoushan entrance, the entrance by the Gymnasium, by the Student Center, and by the College of Liberal Arts. Off-campus visitors are not allowed. Senior Vice President Huang said that as the University was implementing the epidemic prevention policy, Kaohsiung City Government announced that a confirmed case of COVID-19 had been to a chain convenience store around the campus on May 21 and, according to the University's received report from the Department of Health, the whereabouts of an NSYSU student overlapped with the confirmed case for 5 minutes' time. Although the student has no symptoms so far, to stay on the safe side, the University arranged separate rooms with bathrooms in the quarantine dormitory for the student, as well as for the student's roommates and other students living on the same floor (as they use a common bathroom and space) for self-health management and to set the faculty, students, and parents' minds at rest. On the next day, before the crisis was completely solved, the indoor space of 13 student dormitories was disinfected. "The staff cooperate to fight against the epidemic and do their best to ward the campus against SARS CoV 2!"