The Center for Marine Policy Studies at NSYSU calls upon the Government to purchase automated virus scanners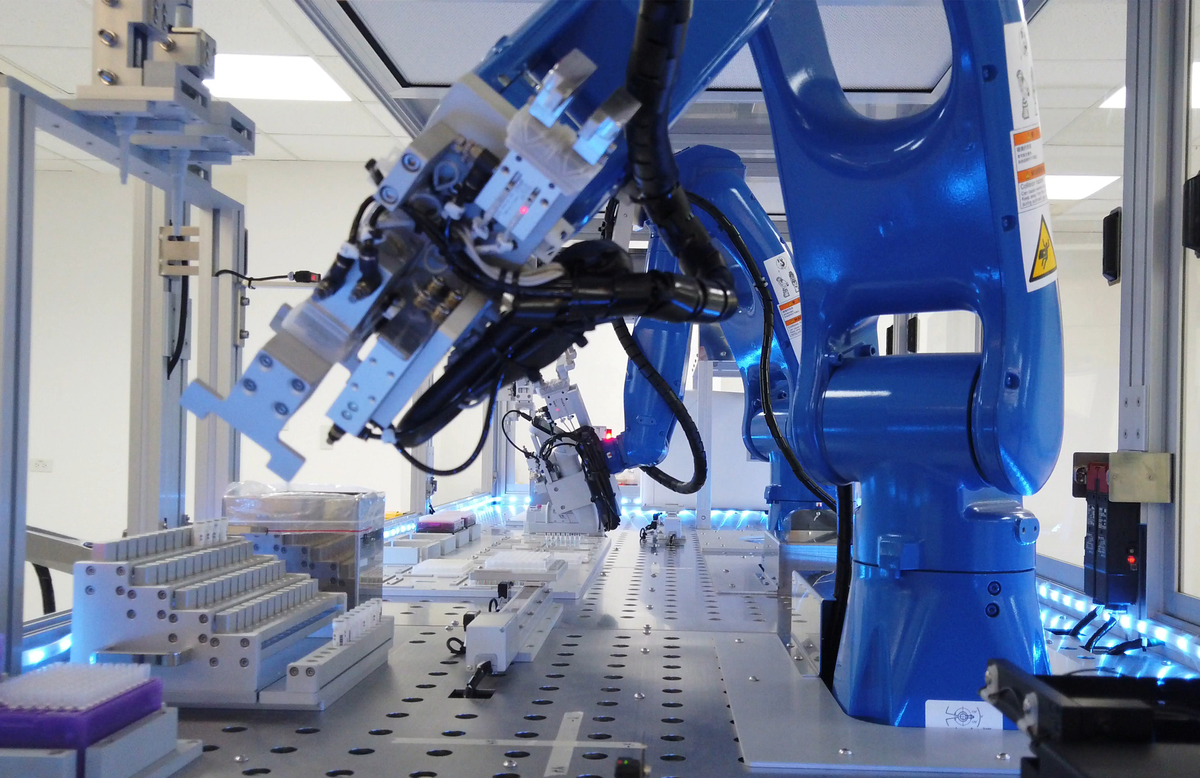 2021-06-10
(Provided by The Center for Marine Policy Studies) To ensure the capacity of healthcare systems in providing care for COVID-19 patients, The Center for Marine Policy Studies (CMPS) at NSYSU states that delegating tasks that do not require human intervention to machines is a good policy approach to reduce the workload of healthcare workers and disease prevention personnel. Therefore, CMPS published an op-ed on May 27 calling on the government to purchase fully automated virus testing devices using the epidemic relief fund. This would rapidly increase the testing efficiency, accelerate screening in epidemic hotspots, and achieve large-scale and accurate screening.
Director of CMPS and Director of the Graduate Institute of Marine Affairs (GIMA) at NSYSU, Distinguished Professor Nien-Tsu Alfred Hu, and master student of GIMA Te-Yen Liu explained that currently, the final diagnosis of COVID-19 is based on the results of a person's polymerase chain reaction (PCR) test, which takes three to four hours when done by hand. The rise in screening volume pushes testing facilities to increase their testing capacity – more equipment, more personnel, and longer working hours, which greatly increases the screening staff's risk of infection, and in the long run, encumbers the testing facilities. Acquiring experiences of PCR testing in a biochemical research laboratory when he was an undergraduate student at the Department of Biological Sciences of NSYSU, Te-Yen Liu said that automated tests would reduce the risk of infection of the staff and boost the testing efficiency and the screening capacity.
According to CMPS's observations, as early as April last year, the media reported that the Ministry of Health and Welfare and a domestic manufacturer TCI Gene jointly launched Taiwan's first and world's second fully automated testing device for SARS-CoV-2, which causes COVID-19, the QVS-96 Virus Scanner. Priced at USD 700,000, it can operate around the clock and conduct 900 tests per day with an accuracy of 99.9 percent. What's more, the scanner has already been validated by Taiwan Center for Disease Control (CDC) and is currently in use at CDC's Kunyang Laboratory and Landseed International Hospital in Taoyuan. Satisfactory performance would see the scanner installed elsewhere, depending on the COVID-19 situation, and would improve testing efficiency during the flu season.
In addition, in December last year, the Institute of Preventive Medicine of National Defense Medical Center, cooperated with LabTurbo Biotech to develop the LabTurbo AIO48 – a testing device capable of conducting 1,000 tests per day. This proves the R&D strength and capacity of Taiwan's biotech industry. In May this year, with the epidemic on the rise in Taiwan, TCI Gene announced that it would suspend the planned export of two QVS-96s virus scanners, with a daily testing capacity of 1,900 tests, and that the company had joined the frontline of epidemic prevention in Taiwan.
Te-Yen Liu compared the data on the screening capacity of Taiwan. As of March 11 last year, there were 34 testing and medical treatment facilities in Taiwan that could conduct 3,200 tests per day. On May 15 this year, there were 126 such facilities that could conduct a total of 16,000 tests per day. "The ratios show that the increase in testing capacity has mainly been achieved by increasing the number of testing facilities and hardly any forward deployment measures were adopted by the government to boost the testing capacity," said Te-Yen Liu.
In view of the fact that Taiwan already possessed sophisticated fully automated screening equipment certified by the European Union and the US, CMPS calls upon the Government to immediately allocate NT$200 million from the NT$630 billion COVID-19 relief fund to purchase 10 automated virus scanners to boost Taiwan's daily testing capacity to 19,000 tests – a number that surpasses the present daily screening capacity of all testing facilities in total. This would provide real relief for disease prevention personnel who work hard day and night on virus screening and contact tracing, and would sustain the healthcare resources to patients in need and help local governments accelerate testing rates in their large-scale screening and put citizens' minds at rest.
(Edited by Public Affairs Division)