NSYSU CFE safeguards aquaculture health in Kaohsiung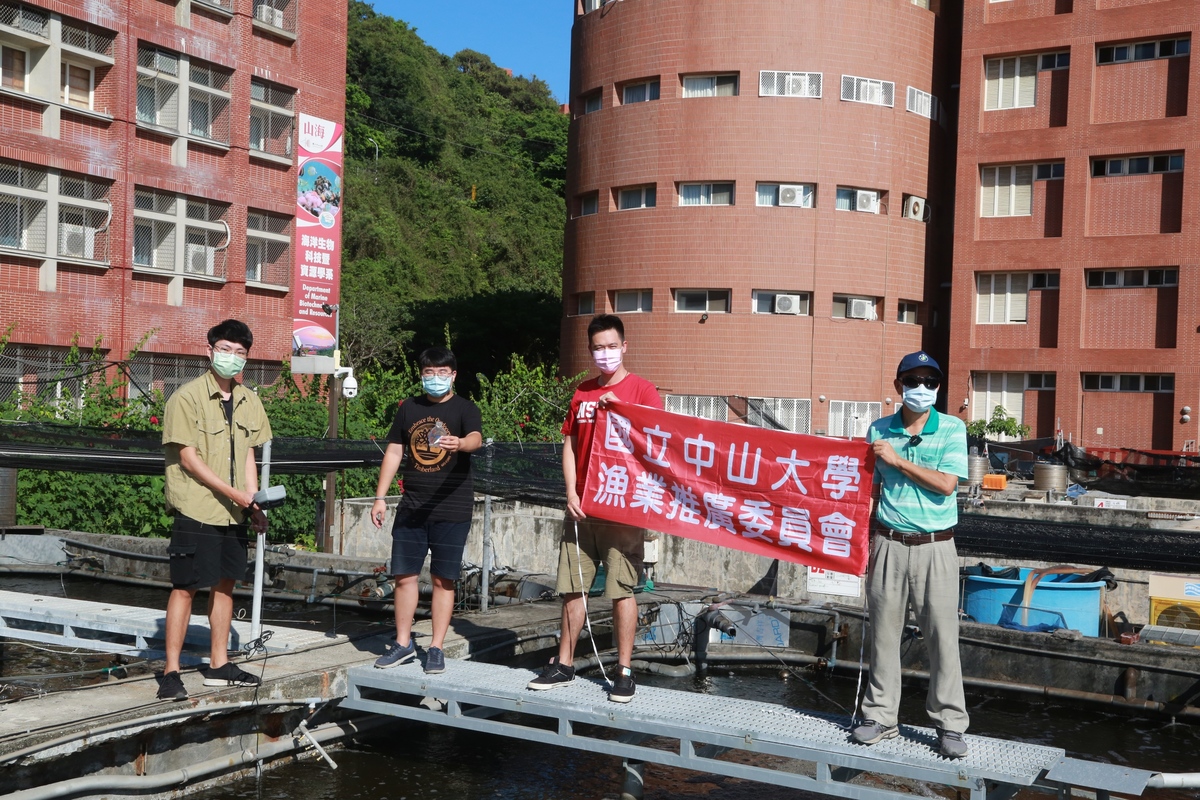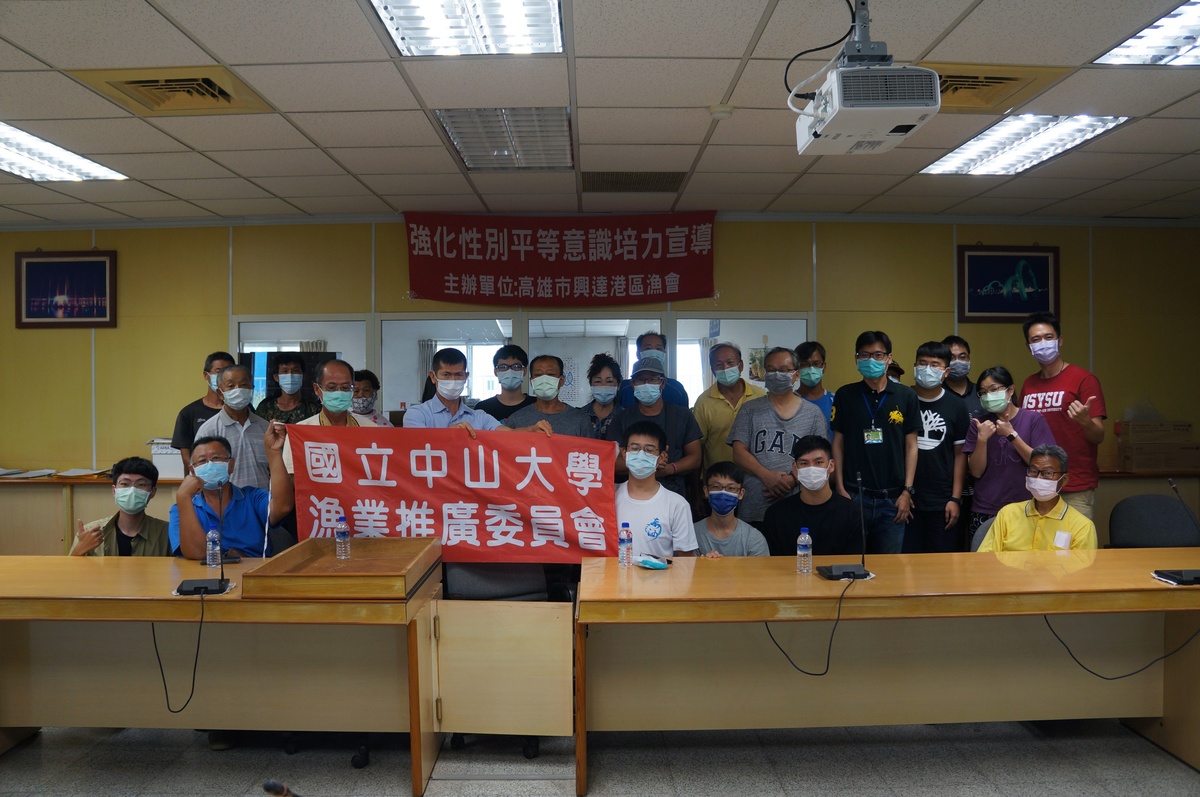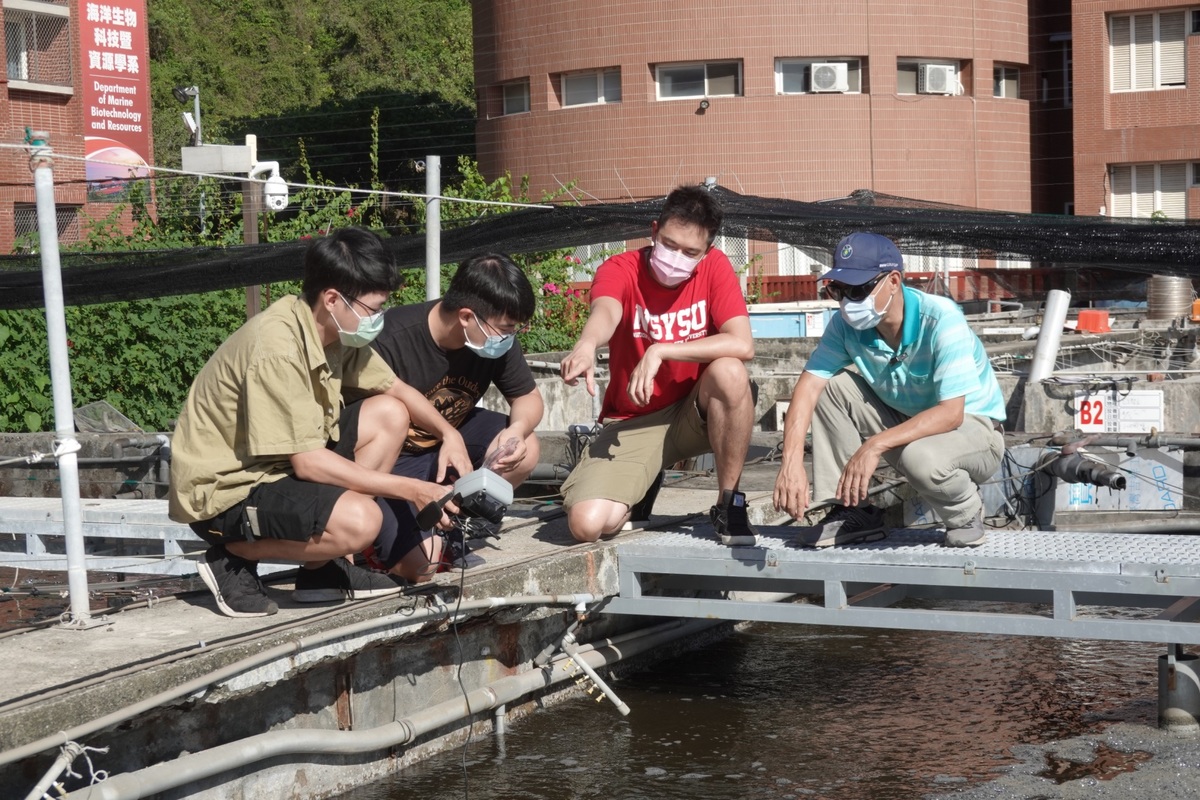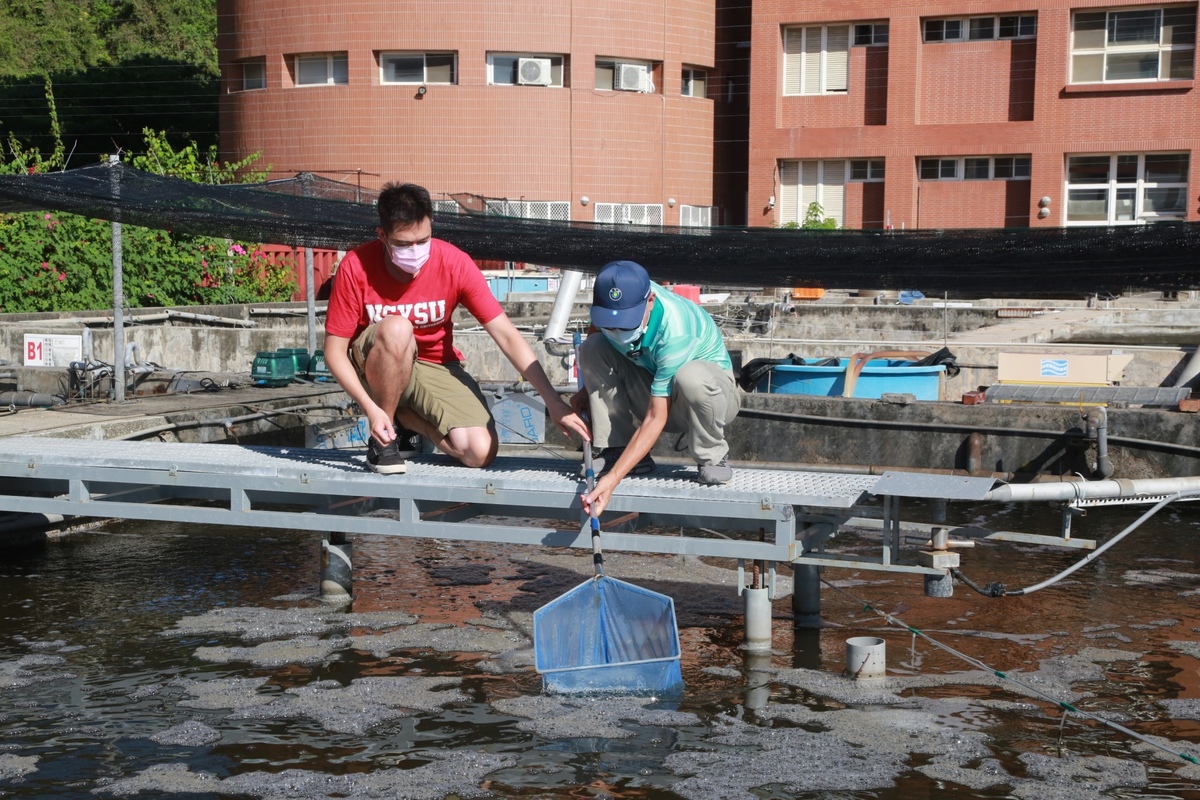 2021-06-25
The aquaculture industry has provided both food and job opportunities in Taiwan. Before aquaculture products can go on sale, health checkup is always an essential step. The Committee on Fisheries Extension (CFE), established by the faculty of the College of Marine Sciences, NSYSU, is devoted to exploring more efficient prevention and treatment of pathogens, and implementing the newest corporate management concepts, for improving the productivity and economic value of aquacultures. Recently, NSYSU CFE collaborated with Kaohsiung City Animal Protection Office to provide advice to fishermen's association and aquaculture farmers on disease prevention to improve the competitiveness of the aquaculture sector in Kaohsiung.
In Kaohsiung, the aquaculture industry focuses mainly on farming of milk fish, groupers, basses and tilapias. The aquaculture sector's average annual production value has reached 3.5 billion NTD , roughly 10% of Taiwan's total production value. An experienced veterinarian of Kaohsiung City Animal Protection Office, Cheng-Yu Ma, mentioned that although the economic value of aquacultures is high, the farmers often have to face significant losses caused by viral, bacterial, and parasitic infections. Extension professor of the CFE and Assistant Professor of the Department of Marine Biotechnology and Resources, Liang-Chun Mark Wang, pointed out that certain fish species are more susceptible to specific infections , such as tilapia to streptococcus, the mullet producing delicious bottarga to lactococcus, and eels to Edwardsiella infection. Professor Wang said that infectious diseases happen periodically, nonetheless, hot summer often brings certain diseases, such as streptococcal infections. Spotting symptoms, he continued, such as fish floating on the surface (insufficient blood oxygen), swimming with their belly up (abnormal swimming posture), refusing to eat (poor appetite), and exorbitism (eyeball disease) is the way to determine potential infection of the fish.
Wang said that if we can take preventive measures, such as monitoring water quality and biosafety management before the disease season, we will be able to minimize the risk of infectious disease outbreaks. As a result, we can avoid economic losses and, at the same time, increase the fish production. In addition, the NSYSU CFE also launched a consultation service, focusing on common bacterial diseases in local aquaculture species, using optical equipment to locate pathogenic bacteria in fish, combining molecular technology tools to accurately detect pathogen species, effectively formulate preventive measures and treatment guidelines to reduce losses in aquacultures caused by pathogens and help upgrade the industry with precision scientific methods.
Chairman of NSYSU CFE, Dean of the College of Marine Sciences Chin-Chang Hung said that to strengthen the fisheries education, research and promotion, the Committee is dedicated to assisting the government in promoting the development and upgrading the local fishery industry, bringing in research capacity and experience, applying scientific research to address disease problems encountered in the farms. The team welcomes students of any department or institute interested in the aquaculture industry to join the interdisciplinary cooperation for an in-depth understanding of this sector. In the future, NSYSU CFE will continue to cooperate with Kaohsiung City Animal Protection Office to provide long-term guidance for aquaculture farmers, prevent aquatic animal diseases, and take further steps with fishermen and fishery associations to create new opportunities for aquaculture fishery in Kaohsiung.
Contact the Committee on Fisheries Extension for related information: Professor Liang-Chun Wang (07)525-2000 ext. 5035 or visit https://mbr.nsysu.edu.tw/p/406-1260-200563,r3899.php?Lang=zh-tw