SDGs role-play game to help cultivate sustainability activists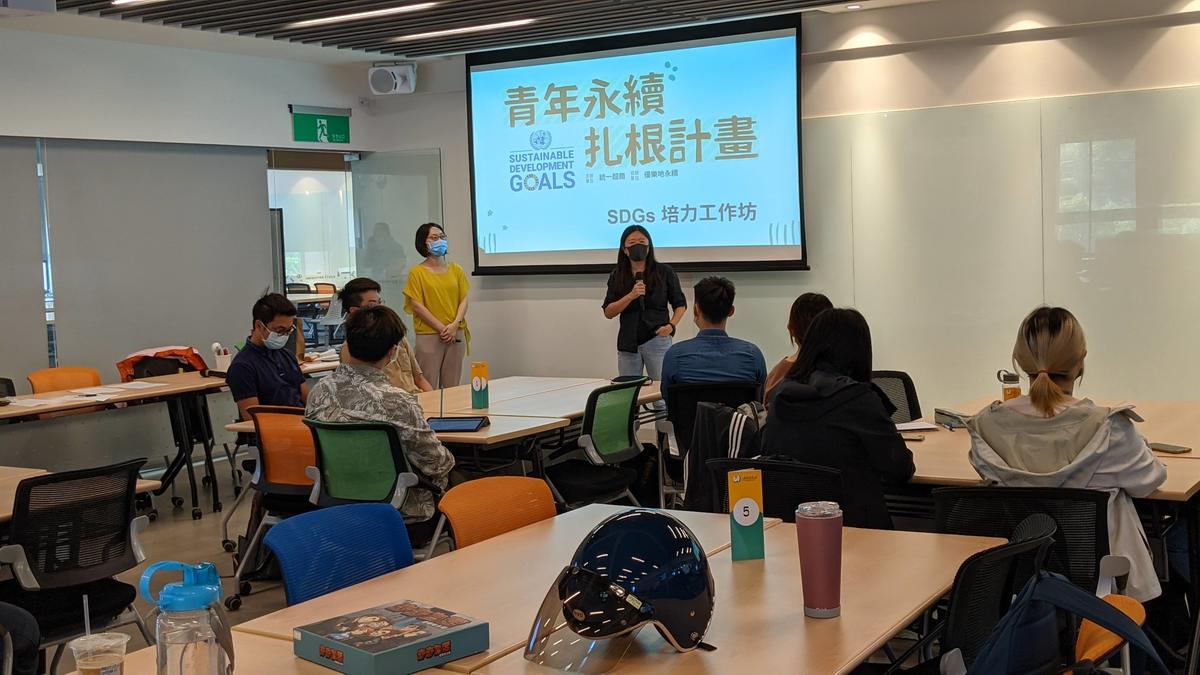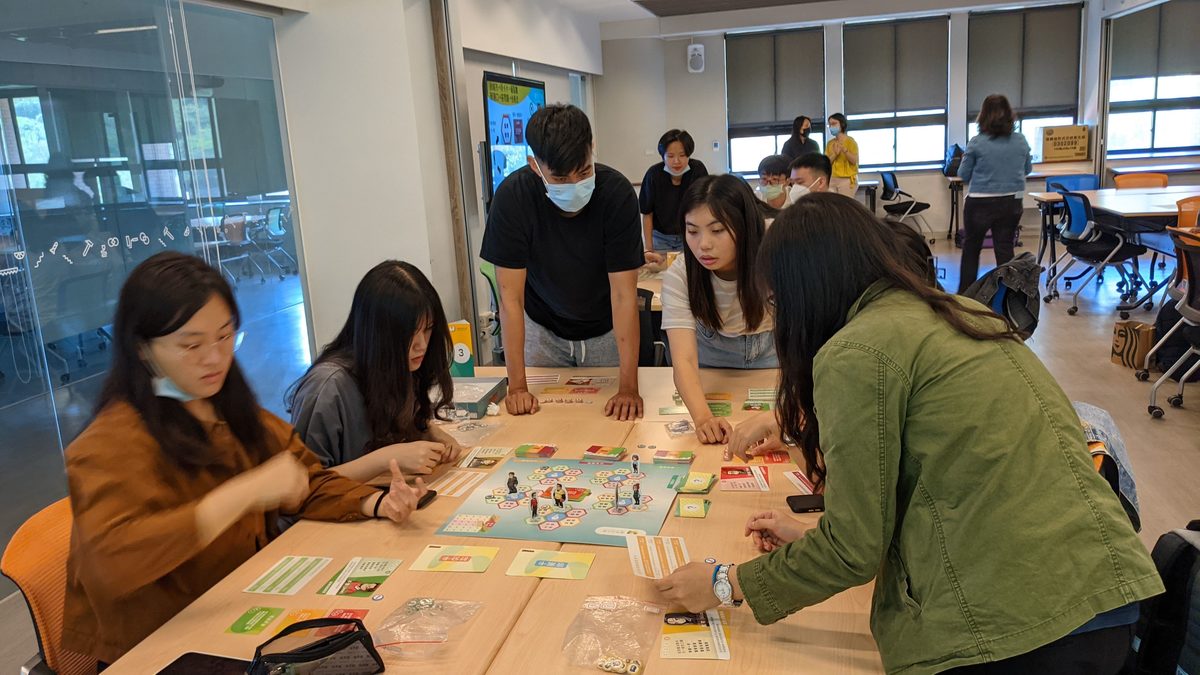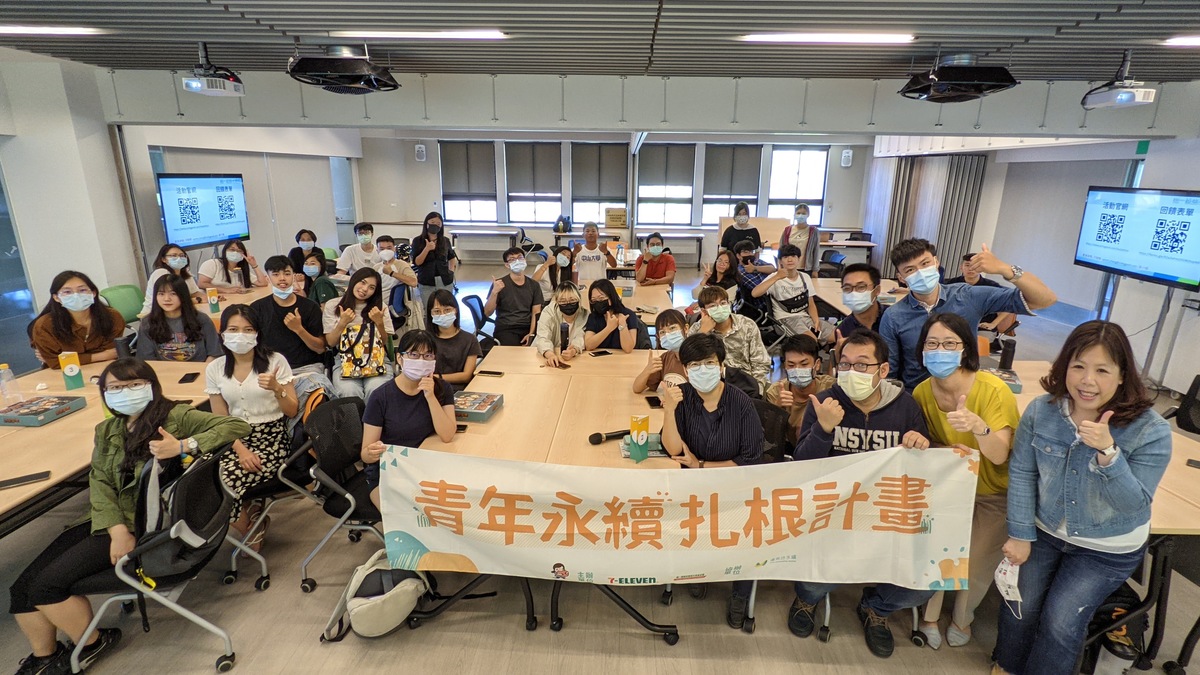 2021-07-19
(Provided by Si Wan College) NSYSU Si Wan College, Taiwan Youth Academy for Sustainable Development, and President Chain Store Corporation organized the Youth Sustainability Sprout Project: SDGs (Sustainable Development Goals) Workshop. By playing a board game, the students understood the meaning behind UN's SDGs and corporate practice and established a connection with the circle of sustainability. The workshop was meant to inspire students to take an interest in sustainability to then come up with more innovative projects and action plans in the future.
The Youth Sustainability Sprout Project: SDGs Workshop invited Unity Sustainability Services Corporation to guide the students to play a board game, adopting the roles of experts of the environment, society, and corporate governance, and use their expertise to draw up a policy and build a sustainable city together. In the game, the players will face different potential risks and in the process, they learn by doing –understand different cases linked to SDGs, the related knowledge, and reflect on the meaning of sustainability issues.
Associate Dean of Si Wan College Shiau-Yun Lu said that sustainable development used to be a one-sided investment and a matter of project budget; now, the idea of sustainability tends to be incorporated into future new services and business models. Si Wan College plans to expand its role as the initiator, let students be creative, and develop autonomously. What's more, sustainable development is one of the core goals of the newly-established Institute of Social Innovation at NSYSU; it lets the students find jobs or do research to make a difference in the future society. In the past, Si Wan College had already organized many events related to SDGs. This time, practical problems shown in the game led by United Sustainability Services let undergraduate and master's students understand more issues related to SDGs more in-depth.
Why should we study sustainability and how is it related to our lives? Associate Professor Ru-Mei Hsieh of Si Wan College said that a common problem among students is that although they have learned about a certain issue and consider it reasonable, they do not have the motivation to put the solution into practice. Professor Hsieh said that the workshop could let the students realize the broad influence of sustainability, on the individual, corporate, national, and even on the global level. If one does not realize their own influence on the macro scale, they will lose the sense and motivation to put things into practice. "We hope to plant seeds to raise individuals' concern about the world" for everyone to gain awareness of sustainability concepts in social care and economic development, she said.
The founder and director-general of Taiwan Youth Academy for Sustainable Development Hua-I Tseng said that Si Wan College is concerned with social innovation and has a big development potential, touching upon the issues of social innovation, cross-disciplinary learning, and sustainability; such an environment and opportunities make students experience the real-life side of sustainability in the game, putting sustainability concepts into practice to address large-scale problems.
Director of Unity Sustainability Services Corporation, Sammi, was amazed at the outstanding self-study abilities of NSYSU students and the warm reception of the workshop. Besides NSYSU's regular project on the development of SDGs issues, if these issues can be supported by corporate investment to create industry-academia cooperation opportunities, this can make the students understand SDGs better. Sammi noticed that the participating students came from different departments. She responded to SDGs issues presently addressed by companies, which do not only require one skill or concern one sector – all sectors need to take sustainability issues into account and emphasize cross-disciplinary cooperation.
One of the participants, a sophomore of the Program in Interdisciplinary Studies, I-Shan Wang, said after the workshop that it was easy to understand the rules of the game, clear and straightforward and that it raised her interest in green architecture. She said that she likes playing board games, especially those that require strategy and planning and let experts do what they are good at. She enjoyed playing and learned more about the concept of SDGs by experience simulation in the game.
United Nations announced 17 Sustainable Development Goals and 169 Targets, covering such issues as environmental protection, economic growth, and social advancement. President Chain Store Corporation has been focused on SDGs for a long time and has been actively promoting sustainable management. The Youth Sustainability Sprout Project, launched two years ago, aims at increasing youth participation in sustainability issues through educational activities.
(Edited by Public Affairs Division)