Students choose new vehicle parking permit design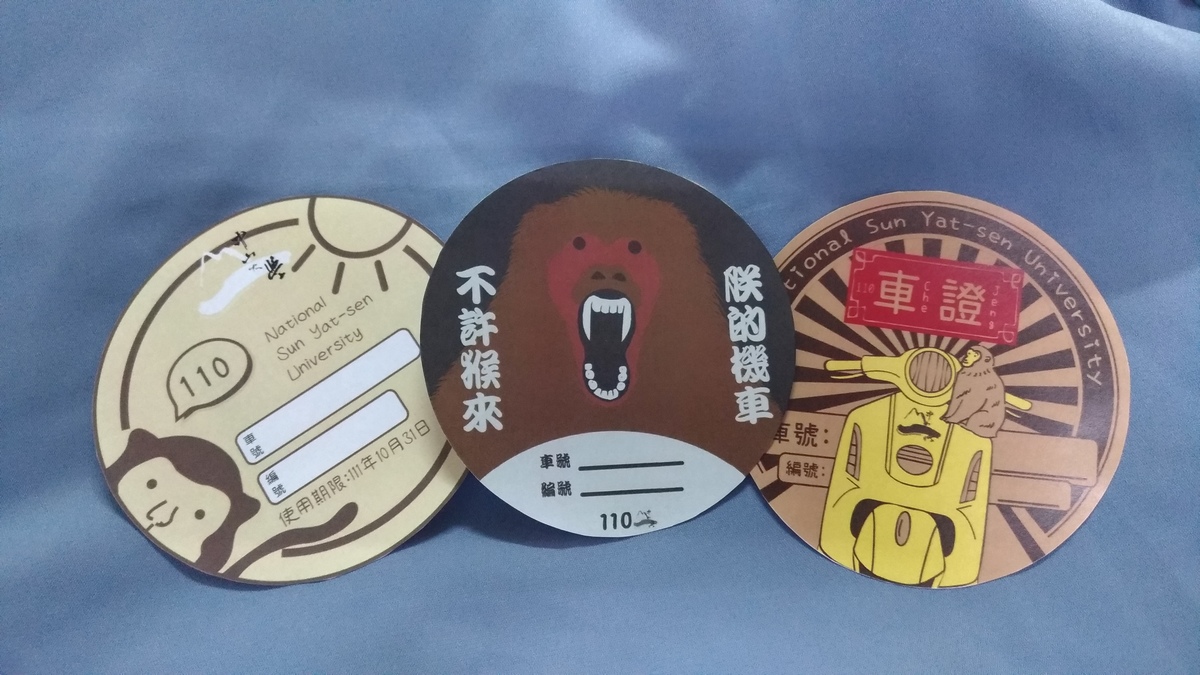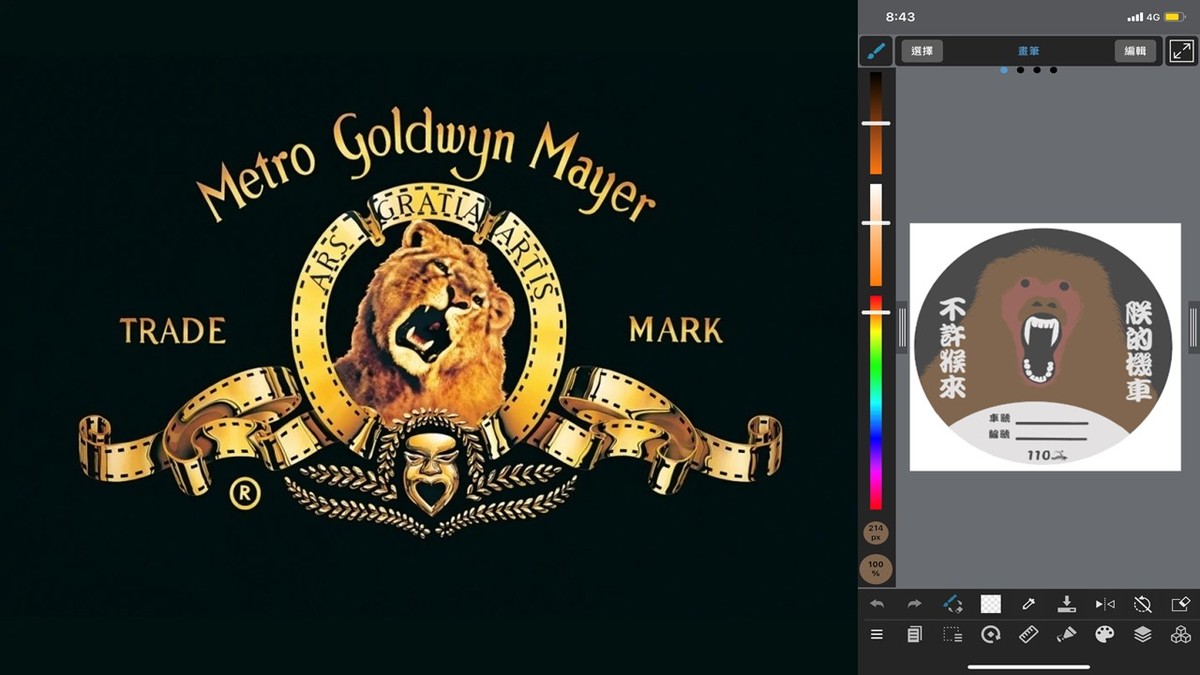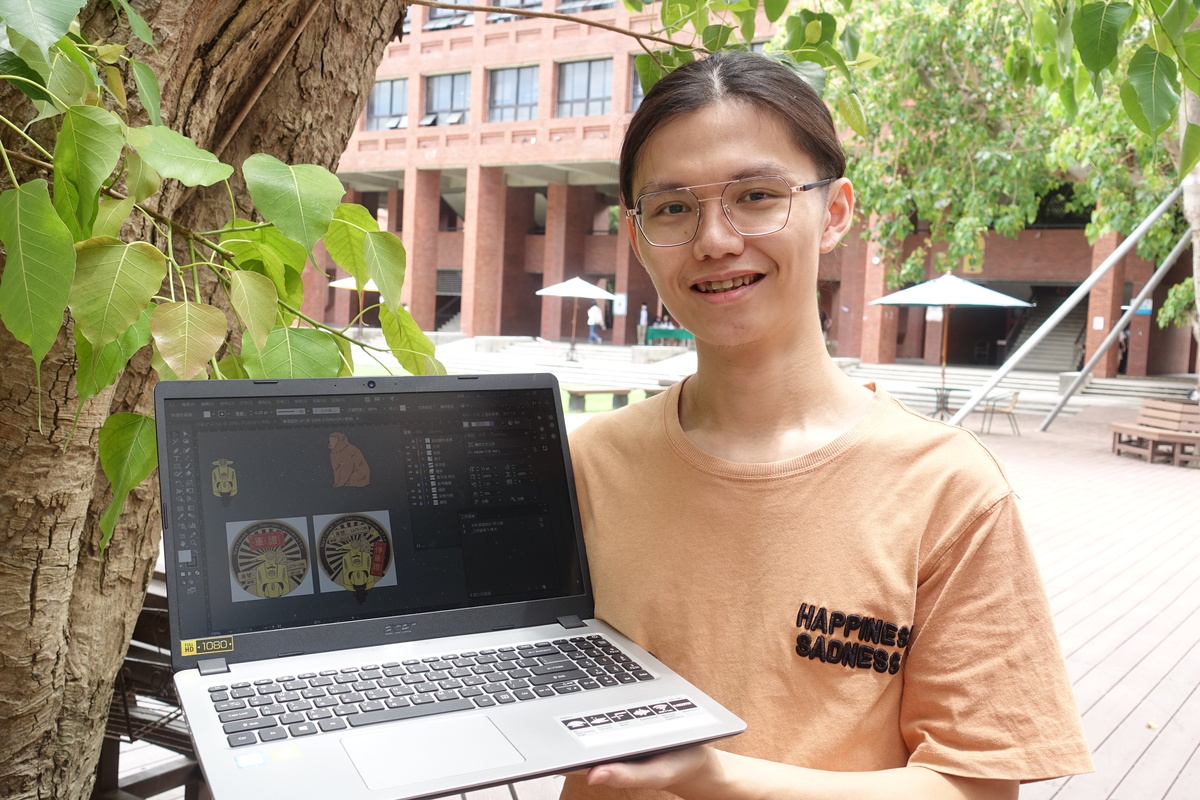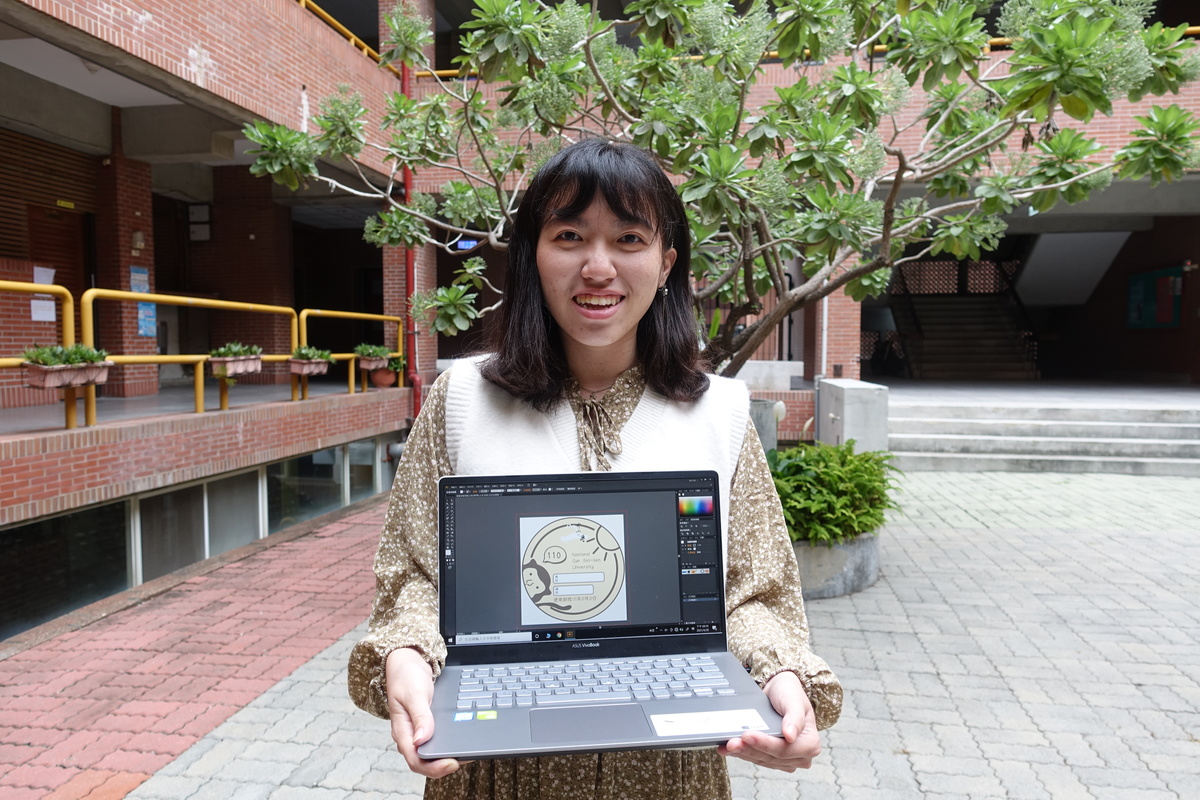 2021-07-19
(Report by student journalist) The students chose their new vehicle parking permit! NSYSU Vehicle Management Committee (VMC) and the Student Union collaborated in organizing the first contest for the new design of the vehicle parking permit. The participating students let their creativity and sense of aesthetics flow and came up with new ideas from their own perspective. The competition spurred a passionate discussion among students as soon as it was announced. The students submitted 19 works, some of them including NSYSU's symbols, such as monkeys and ocean waves. With 935 students' votes submitted, the design by a freshman of the Department of Business Administration Tsai-Chi Wang depicting an angry monkey was chosen for the new vehicle parking permit.
Due to the geographical location and topography of the campus, NSYSU students often use scooters as the main means of transportation. In the past, the design of scooter parking permit was decided by the VMC, and students always described its design as "dull and uninteresting" or "unattractive". This year, the first contest for the design of the vehicle parking permit attracted many students to submit their ideas. The voting spurred a passionate discussion. Many students said, "Every single design looks great, and it's very hard to choose just one! The students also left many comments under the social media post, supporting the design they liked best. Some even lamented, "I shouldn't have applied for a two-year permit plate!"
The work by a freshman of the Department of Business Administration Tsai-Chi Wang won with 23.9% votes. She said that her inspiration for the design came from the classic leader depicting a roaring lion by Metro-Goldwyn-Mayer, a Hollywood film studio. Tsai-Chi changed the roaring lion for a roaring Formosan macaque and added a caption to ward off potential wrongdoers from the scooter, creatively playing with words.
The winner of the second prize, a senior of the Department of Mechanical and Electrical Engineering Shih-Cheng Chiu said that his work embodies a unique vintage style and that he put a lot of effort into it, collecting various materials and consulting a friend who is a designer to adjust the colors and layout. He is particularly grateful to people around him for giving him a lot of advice and is very satisfied with the final result. Shih-Cheng also appreciated voters' acknowledgment.
The third prize winner, a sophomore of the Department of Finance, En-Chi Tseng, said that she wanted to make her design cute and chose a warm-colored base, combined with a big sun – a signature of Kaohsiung. En-Chi said she is currently in charge of the aesthetic publicity of the department association, and had previously taken a free course of the Web Program Design Club to learn to use the graphic editing software and she suggested everyone make use of the University's resources.
(Edited by Public Affairs Division)