Taiwan representation wins IBO with 4 gold medals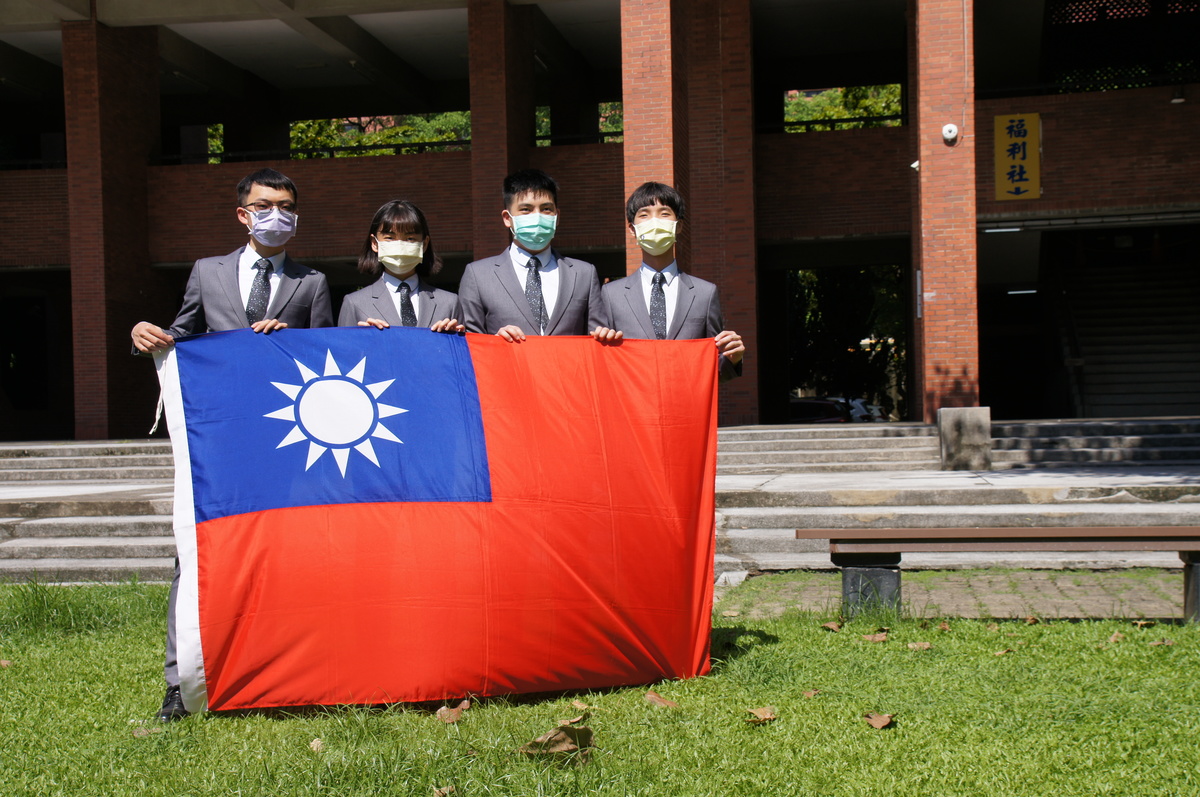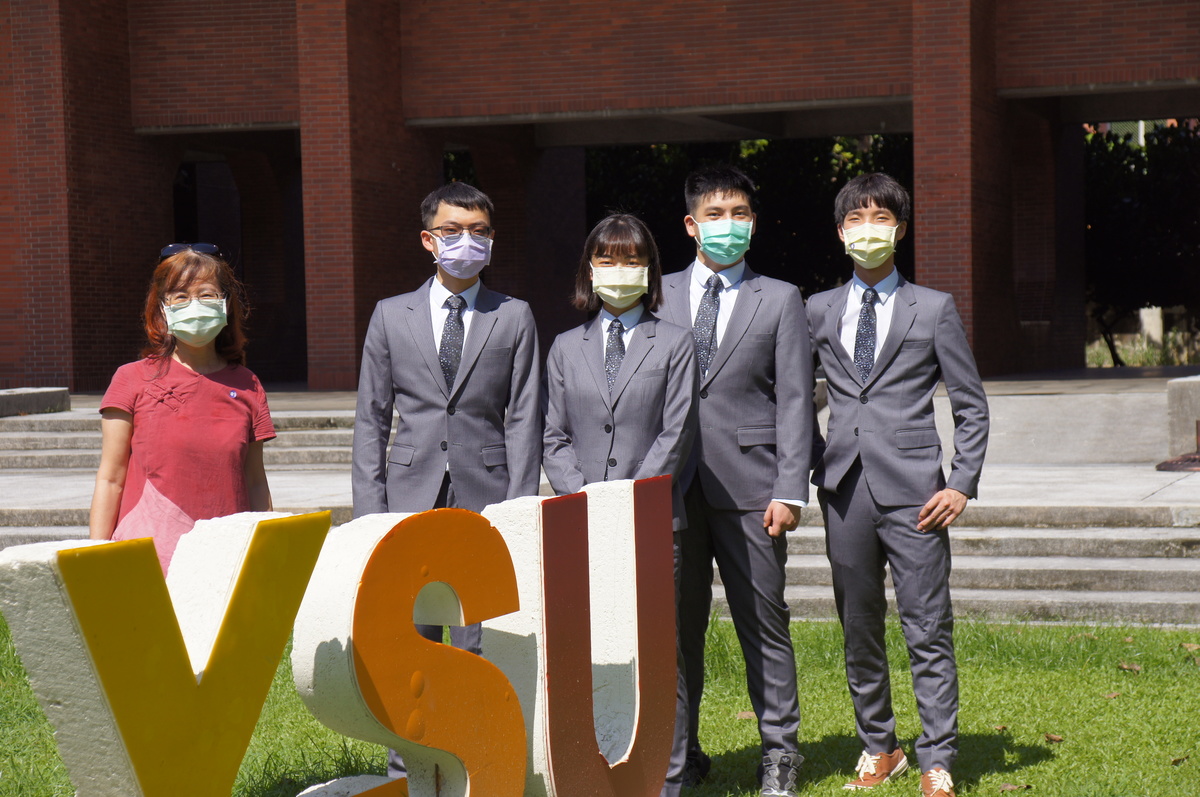 2021-08-20
(Provided by Department of Biological Sciences) The Ministry of Education entrusted National Sun Yat-sen University with the selection and training of Taiwan's national representation for the International Biology Olympiad (IBO). Taiwan won a total of 4 gold medals in this year's edition, ranking first in the world on a par with China. In recent years, NSYSU has been providing teachers, experimental equipment, hardware and administrative support for selection and training of IBO national representatives from the preliminary round to the finals. Professors of various fields in biological sciences have devoted their effort to make the national representatives achieve an outstanding performance in previous years. IBO country coordinator of Taiwan, Professor Jiin-Tsuey Cheng from the Department of Biological Sciences (DBS) at NSYSU, said that the team will continue to advance students' knowledge in biology and guide them to give full play to their talents.
The 32nd IBO in 2021, originally to be held in Lisbon, Portugal, was changed into an online competition due to the COVID-19 epidemic situation. The National Biology Olympiad (NBO) committee led by Professor Jiin-Tsuey Cheng formed by 20 faculty members from the universities nationwide is responsible for the selection and training of the national representative. Faculty members of various biology fields at NSYSU used their expertise to inspire students to participate in the selection and enrich the knowledge of the selected participants, strengthening their theoretical knowledge and practical skills. For example, Professor Jiin-Tsuey Cheng of DBS specializes in genetics and molecular biology, Professor Yu-Chung Chiang in plant evolution and bioinformatics, Professor Hsueh-Wen Chang in biostatistics, Associate Professor Shen-Horn Yen in ecological evolution and entomology, Associate Professor Jau-Cheng Liou in animal neurophysiology, Assistant Professor Chia-Hao Chang-Yang in plant ecology, Assistant Professor Yun-An Chen in plant physiology, assistant professors Ming-Der Huang and Han-Yi Fu in biochemistry, and proteomics and genomics, respectively, Assistant Professor Shih-Hui Liu in bioinformatics, Professor Che-Hsin Lee in microbiology practice, Associate Professor Chang-Yi Wu in developmental biology, while Assistant Professor Hsin-Yuan Tsai of the Department of Marine Biotechnology and Resources specializes in bioinformatics and genomics.
In addition, three emeritus professors continued to contribute to IBO after retirement: Professor Jong-Kang Liu, with a focus on microbiology, Professor David Chao, specializing in parasitology and immunology, and Professor Ching-Mei Hsu, who specializes in biochemistry. The training also invited alumni who graduated from DBS, such as Associate Professor Chung-Da Yang Graduate Institute of Animal Vaccine Technology of National Pingtung University of Science and Technology, and Dr. Shu-Chun Chuang, who is currently working at the Orthopaedic Research Center of Kaohsiung Medical University, Dr. Chia-Hsuan Wei and Dr. Chun-Kuei Liao to participate in the practical training in applied immunology, invertebrate animal sciences, bioinformatics and plant taxonomy, respectively. Many of them continued to support IBO and have made a significant contribution.
The practical examination is one of the main points, and the participating professors made a contribution to proposing theoretical and practical exam questions, especially in the preparation of practical experiments for official examinations, which require a lot of efforts, materials and time to conduct test runs and confirm whether the results are as expected. Professor Jong-Kang Liu's question addressed the role of coccobacilli in fermenting dairy products, while Associate Professor Shen-Horn Yen's concerned the reproductive isolation and interspecies identification of fish Poecilia. Professor Yu-Chung Chiang discussed the amplification of specific DNA fragments by polymerase chain reaction; Associate Professor Jau-Cheng Liou introduced the response of tadpoles to environmental brightness and the role of vision, Assistant Professor Hsin-Yuan Tsai analyzed the amplified mutant-blocking polymerase chain reaction products by gel electrophoresis, and Assistant Professor Yun-An Chen assisted in plant physiology experiments and training.
During the opening ceremony, Professor Ryoichi Matsuda, the current IBO Chairperson, reminded students from all over the world that a biologist can save the world, especially considering the current trends of the epidemic, and emphasized that biological sciences education is of global importance and requires international cooperation. Professor Jiin-Tsuey Cheng said that biology is closely connected with people's lives and the environment and that the IBO emphasizes the element of social care in the field of biology, especially in the areas of ecological conservation and environmental protection. Besides providing the participating scholars of biology with an opportunity for comparison and creating a platform for observing the curriculum, trends, and policies in biological sciences education in different countries. In the future, NBO of Taiwan will continue to select and train outstanding high school students to compete and expand their global perspectives.
(Edited by Public Affairs Division)
IBO is an international biology competition for high school students. It gathers students with outstanding knowledge in biology from IBO member countries in a theoretical and practical competition under the principle of fair play, and lets them advance their knowledge. This edition awarded a total of 30 gold medals, 54 silver medals, 82 bronze medals, and 28 merit awards. The Taiwan team brought home a total of 4 medals, won by Liang-Yun Chi and Chia-Kai Wu from National Chiayi Senior High School, Tsung-I Lin from Affiliated Senior High School of National Taiwan Normal University, and Wei-Chen Lin from Taipei Municipal Jianguo High School.