Online bilingual summer camp introduces marine culture to elementary school students in Kaohsiung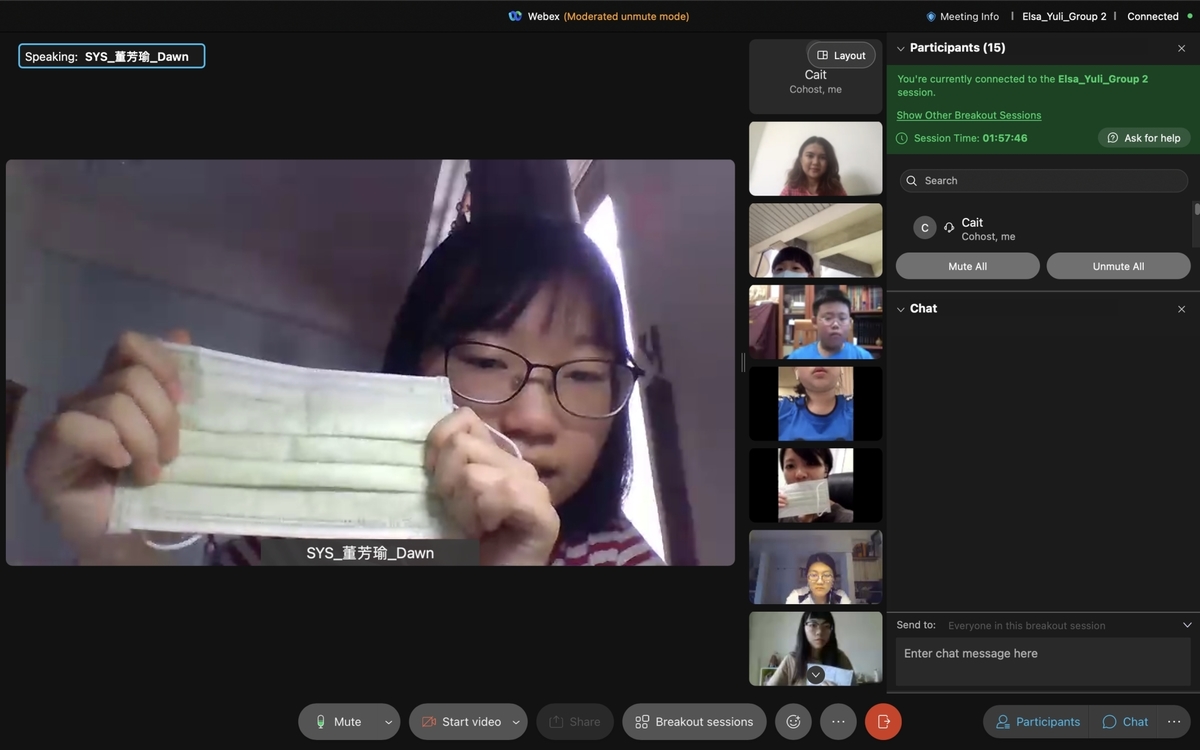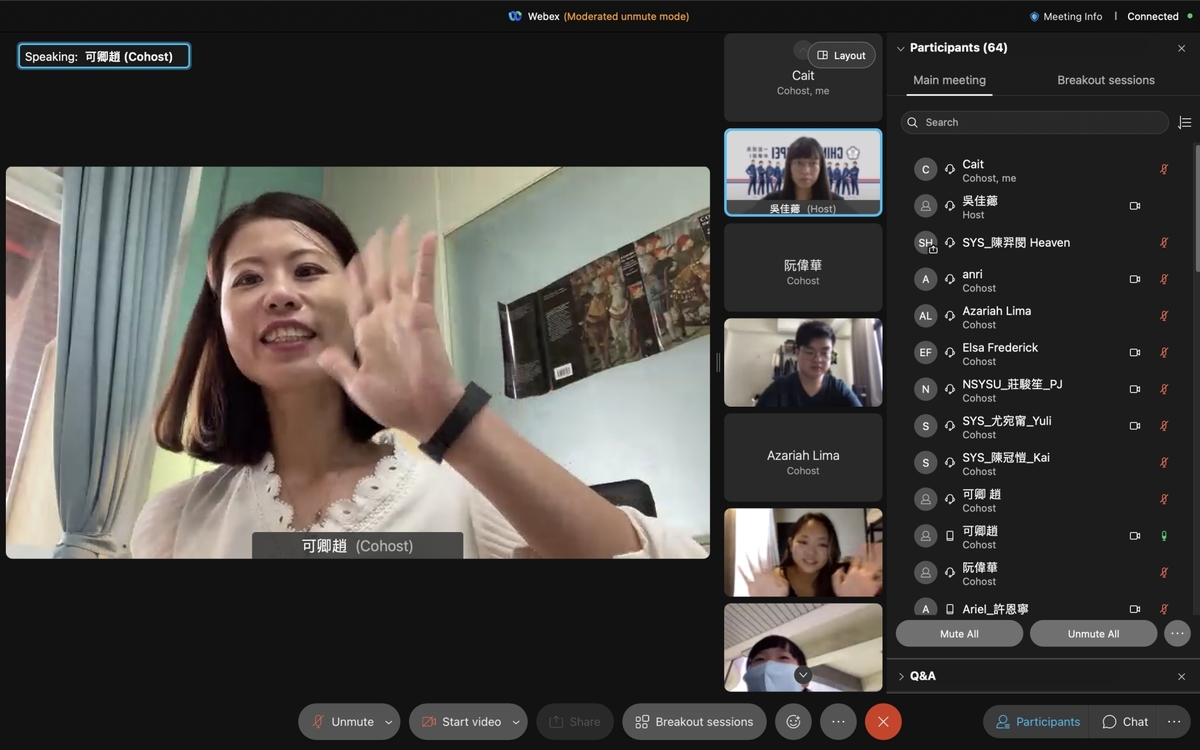 2021-08-23
(Provided by Si Wan College) "City Culture Experience: Bilingual Camp for Elementary School Students", a service-learning course at Si Wan College, NSYSU, engaged 30 Taiwanese students and 4 international students of NSYSU to lead 32 pupils of 11 elementary schools in Kaohsiung to connect the local marine culture globally in an online bilingual summer camp and bring in the spirit of sustainable cities.
The course students, divided into groups, impersonated roles of the manager, producer, and public relations. During the camp, each group performed tasks ranging from teaching plans design, teaching classes, and finally, preparing promotion campaigns. The whole process had to be discussed mainly in English, with the help of Mandarin if needed. Due to epidemic restrictions, the camp was conducted online. The participating elementary school children went online at 9:00 a.m. each day and were assigned to different groups for learning. The camp covered the marine culture of Japan, Indonesia, Vietnam, and India, as well as Kaohsiung Port and Cianjhen Fishing Harbor, connecting issues related to the ocean both overseas and locally.
The teacher of the course, Assistant Professor Koching Chao of Si Wan College said that the challenges in the bilingual program in urban cultural experience for elementary schools lied in the inability to teach on-site and being unfamiliar with the knowledge level of elementary school students. Professor Chao is optimistic about the students putting into play the skills they learned in their domain and that they will find their function to play when working in groups impersonating different roles and complement one another. She also hopes that they will see this service-learning class as an opportunity for cooperation and mutual help and dare to practice English. Even though they can only meet online, the students can still learn efficient organizational skills for the benefit of both parties of the service-learning course.
One of the course students, Chuan-Yang Wang of the Department of Foreign Languages and Literature said that he really likes children and has a lot of experience interacting with them. He hopes to use his English language skills to bring a different experience to elementary school students. Hsin-Jou Chen of the Department of Finance said that participating in this course has been a special experience for her and an opportunity to practice teamwork and communication skills, as well as gain experience in preparing teaching materials, copywriting, and editing videos while practicing English. After the course, a student of the Department of Materials and Optoelectronic Science Hsiao-Yun Huang said that the course lacked face-to-face exchange and that she worried about the teaching efficiency of the camp, however, the course plan had a clear daily schedule and work division helped everyone work with high efficiency. She said that this form of online course and learning has unexpectedly provided a new way to interact with people for the elementary school students staying at home. Chun-Pei Shang, the mother of a second-grade pupil of Chengkung Primary School, Mu-Hua Lin, thanked NSYSU students for their diligent teaching. She thinks that the bilingual environment of the camp let the students open up and speak English and that it has also benefitted those parents who listened to the online camp.
The "City Culture Experience: Bilingual Camp for Elementary School Students" course was supported by the Center for Service-learning Education at Si Wan College and the USR Program of the Ministry of Education – Localization of Educational Knowledge and Globalization of Engagement Venues – Starting with Kaohsiung Old Port and New Bay Communities. In combination with the College's International Salon, the service-learning course, by making university students organize camps and lead elementary school students to learn about Kaohsiung and international ports and fulfill social responsibility locally.
(Edited by Public Affairs Division)