2021 Annual Conference of Southeast Asian Studies in Taiwan went online spurring heated discussions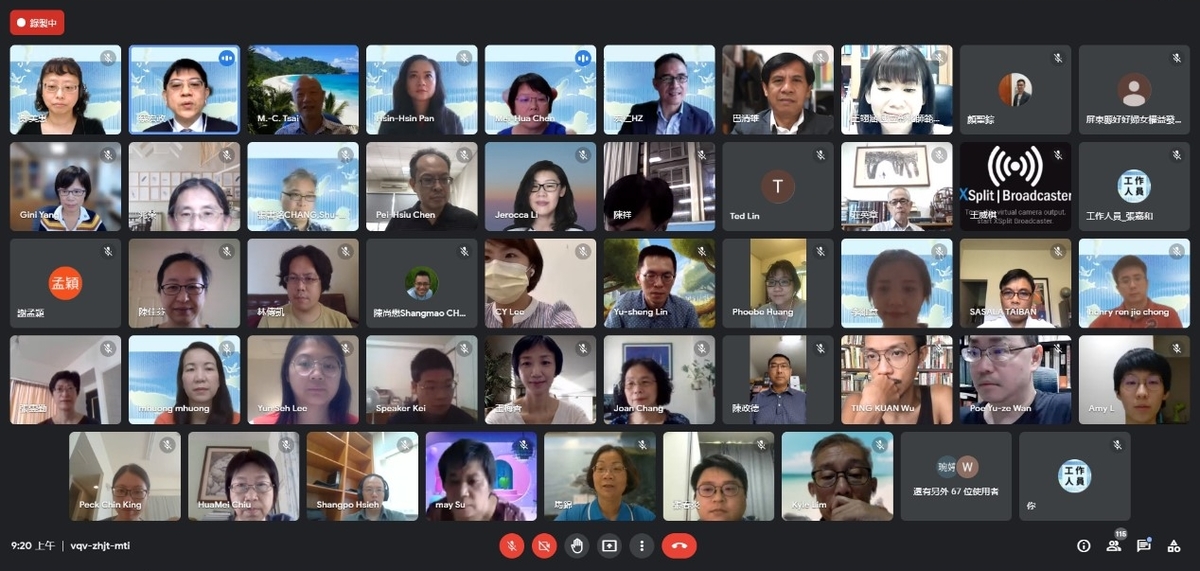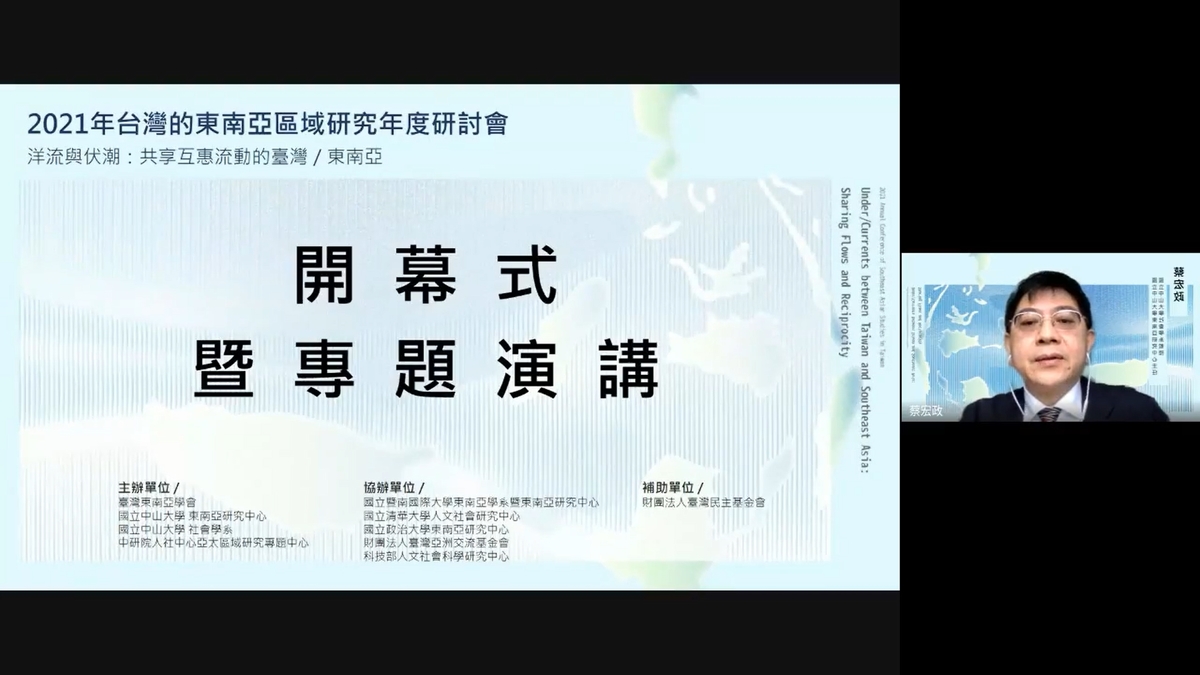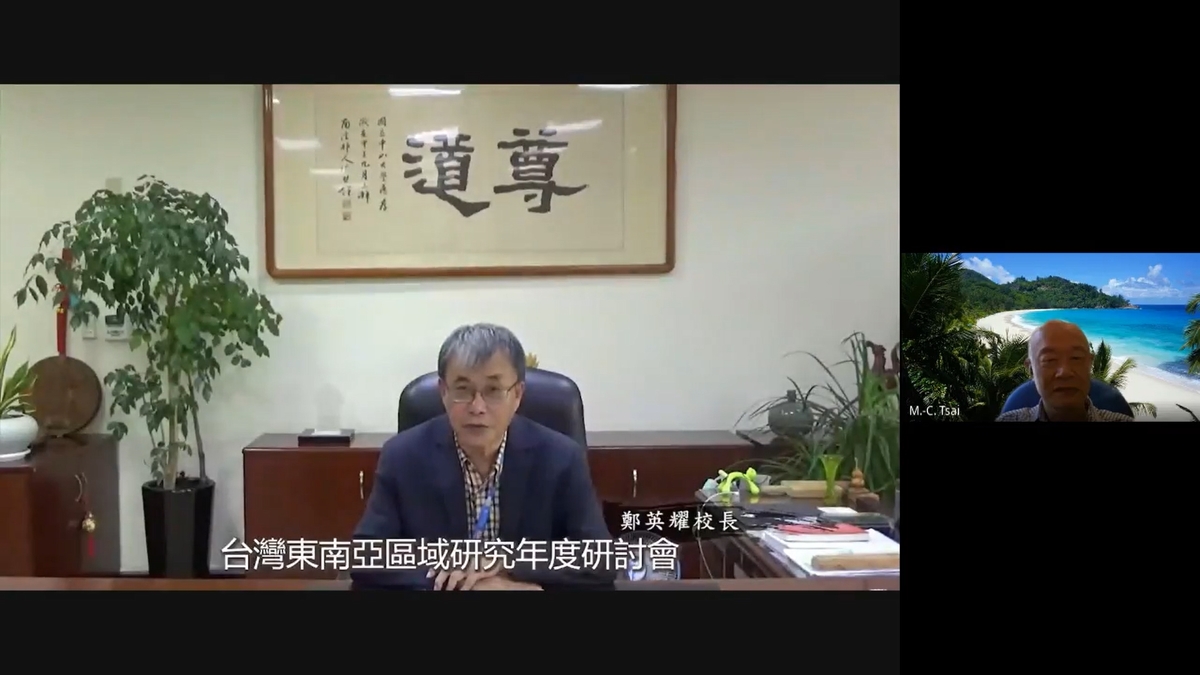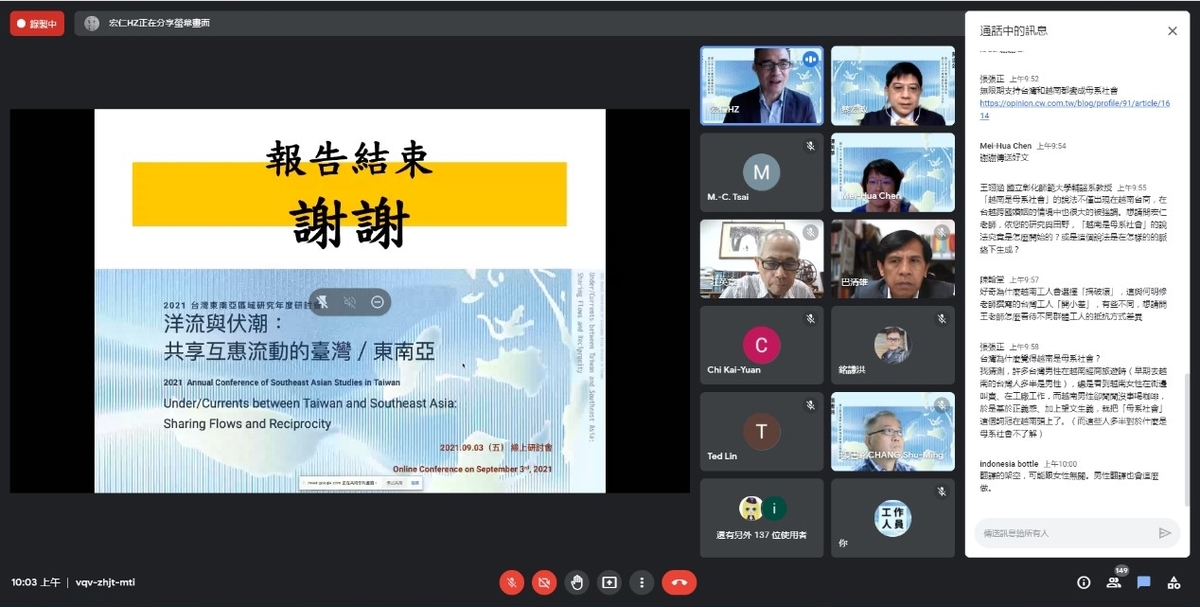 2021-09-27
(Provided by Center for Southeast Asian Studies) NSYSU Center for Southeast Asian Studies and the Department of Sociology, Taiwan Association of Southeast Asian Studies, and the Center for Asia-Pacific Area Studies, Research Center for Humanities and Social Sciences, Academia Sinica, jointly organized the 2021 Annual Conference of Southeast Asian Studies in Taiwan under the theme of "Under/Currents between Taiwan and Southeast Asia: Sharing Flows and Reciprocity". Due to the COVID-19 pandemic, the event was held online this year. The 24 sessions of the conference presented more than 80 papers and covered such diverse aspects as culture, education, politics, religion, or ethnicity. Moreover, it attracted over 300 participants, including students, professors, research fellows, and members of private organizations.
NSYSU President Ying-Yao Cheng emphasized that Kaohsiung is an important gateway to South-East Asia for Taiwan, and as the government's New Southbound Policy is under a five-year review, the Conference hosted by NSYSU this time is an event of significance. Director-General of Taiwan Association of Southeast Asian Studies Ming-Chang Tsai mentioned that this is the first time in over 20 years that the annual Conference is held online, which can be seen as a breakthrough. He felt touched that even so, the Conference attracted a large number of enthusiastic participants. He looked forward to visiting NSYSU in the near future to cooperate in more activities.
Professor of the Department of Sociology and Dean of Si Wan College Hong-Zen Wang gave a keynote speech on the "Global Production Pressure Chains: The Production Politics of Taiwanese Businesses (Taishang) in Vietnam under the interweaving of Gender, Class and Ethnicity", sharing his long-term research outcomes. He pointed out that with the classic economic principle of profit maximization and cost minimization, the production pressure is gradually accumulated downward along the global production chains. Located in the midstream and downstream of the supply chain, the management practices of factories with Taiwanese capital in Vietnam across issues of class, ethnicity, and gender. He gave an example concerning gender issues: Taishang have a stereotype that Vietnam is a matriarchal society, and this is the reason why they practice their management by "feminizing" others. Professor Wang also shared how Vietnamese female workers use "structural holes" for local resistance. His observations spurred heated discussions and further comparisons with past labor studies in Taiwan.
The conference gave insights into the core concerns of Southeast Asian studies nowadays. For example, because of the political turmoil and pandemic governance in recent years, participants were most concerned with the political development and the democratization process in Southeast Asia in sessions related to politics. During the era of globalization, frequent transnational movements made issues like new immigrants and migrant workers become research spotlights. It covers various dimensions, such as the guarantee of labor conditions, marriage, education, culture, and identity.
The Taiwan government has been implementing the New Southbound Policy since 2016, planning to establish connections between Taiwan and the Indo-Pacific region, especially ASEAN member states, for common benefits. Considering the heterogeneity within Southeast Asia, this area of study is indeed necessary. Hung-Jeng Tsai, Director of the Center for Southeast Asian Studies at NSYSU, said that the Conference gathered researchers from Taiwan and Southeast Asian countries. Both sides could not only discuss matters in which they reached certain consensus more in depth, but also, they noticed various deficiencies and clashes and tried to overcome them. Professor Tsai also hoped that such an academic exchange event can foster further academic cooperation and truly realize the vision of multilateral reciprocity.
(Edited by Public Affairs Division)