MOE unveils first Regional Resource Center for Bilingual Education in Kaohsiung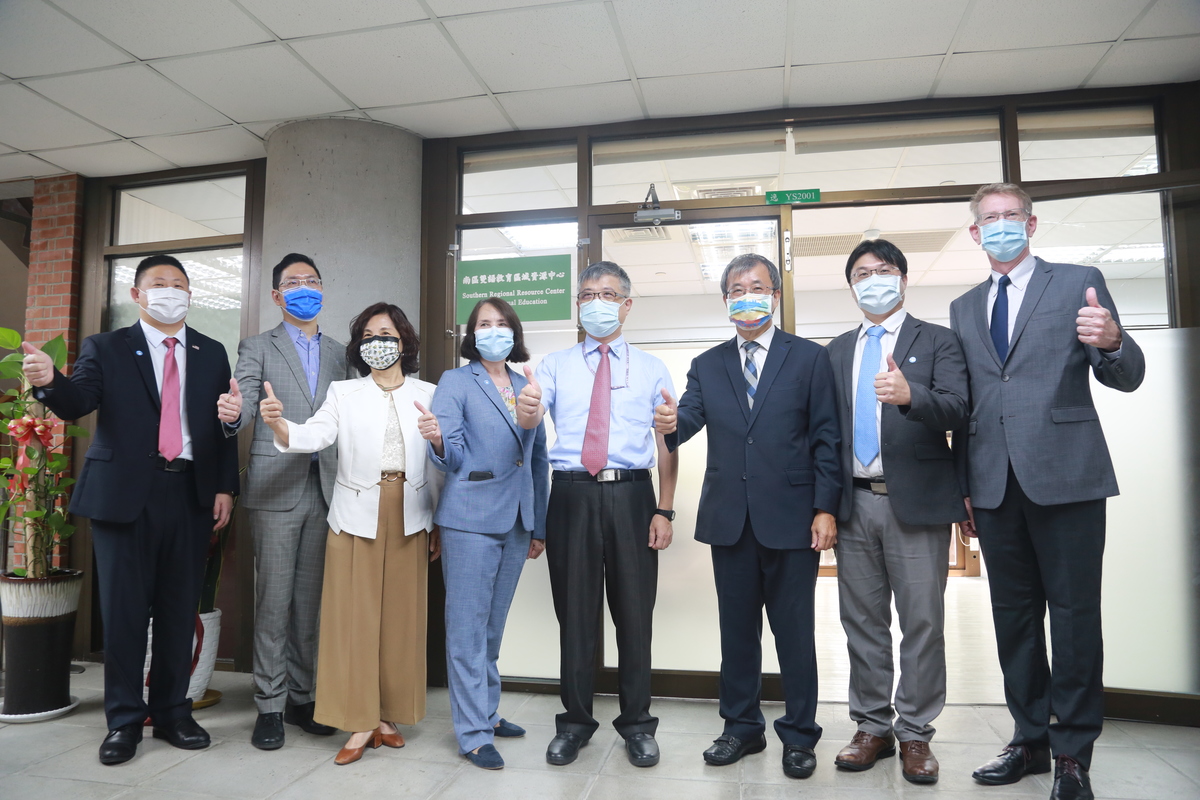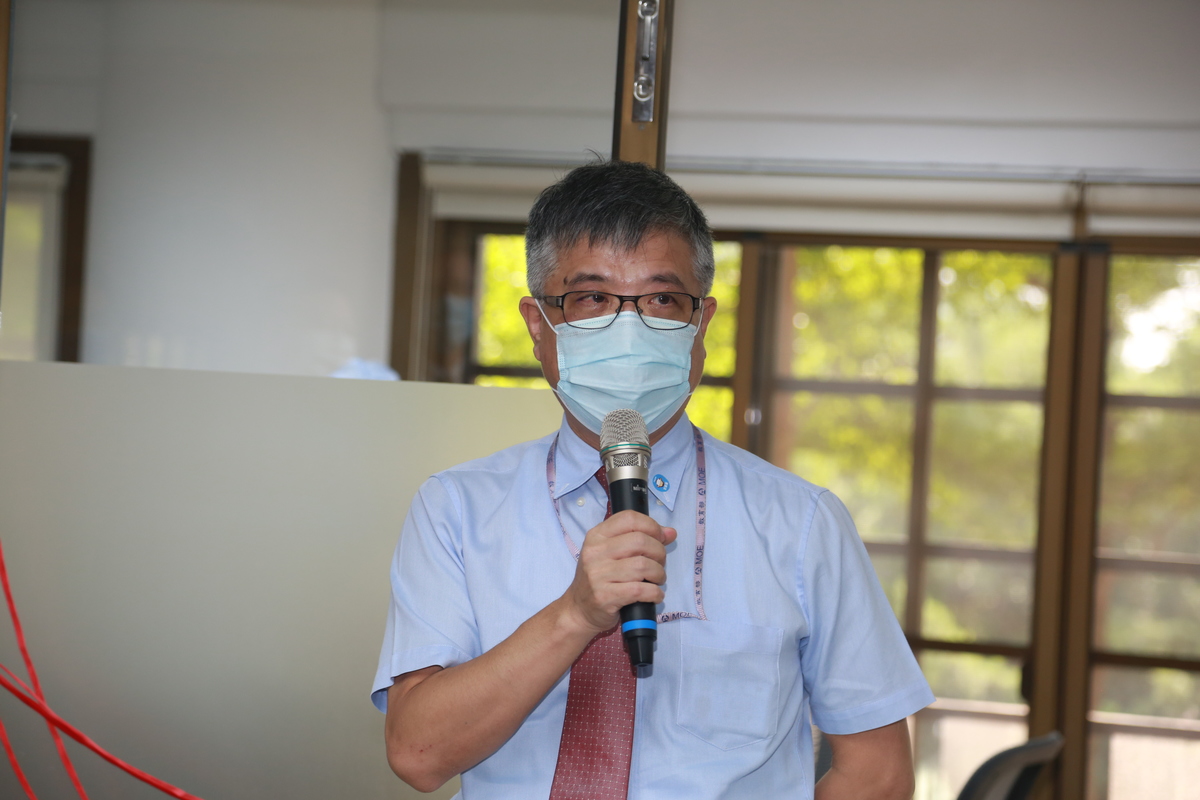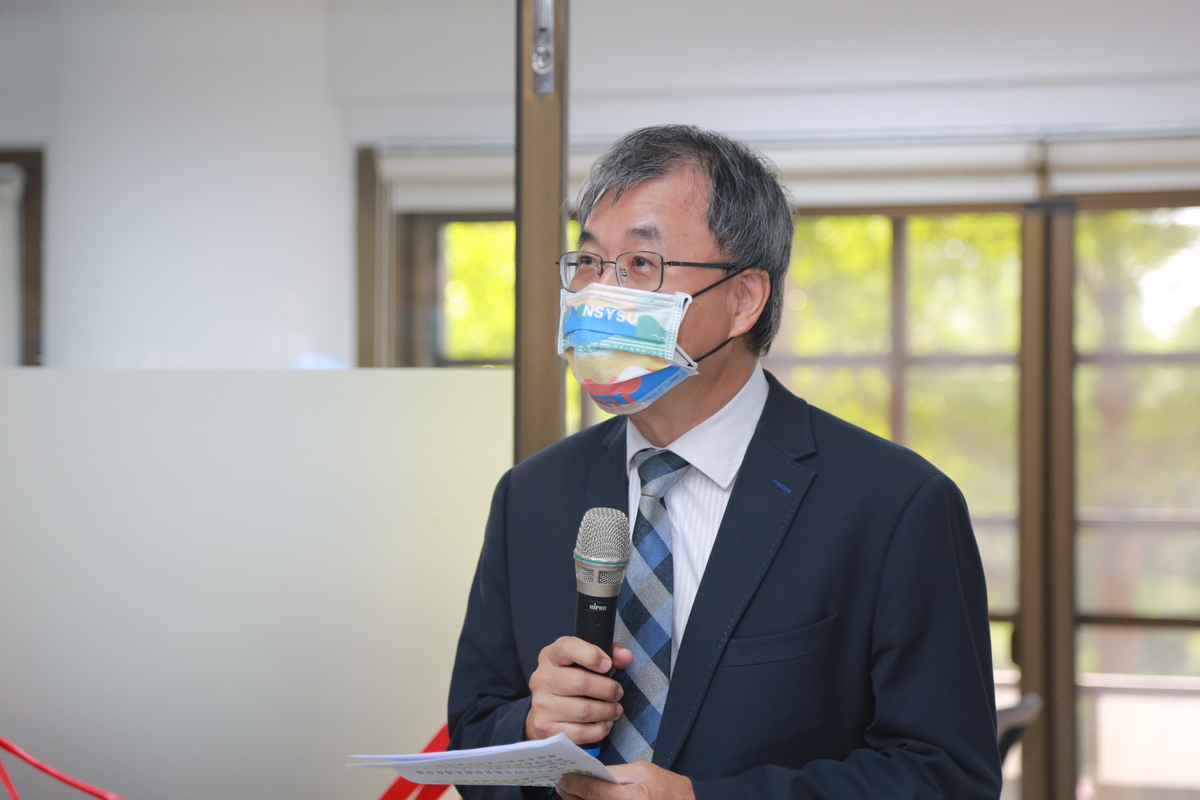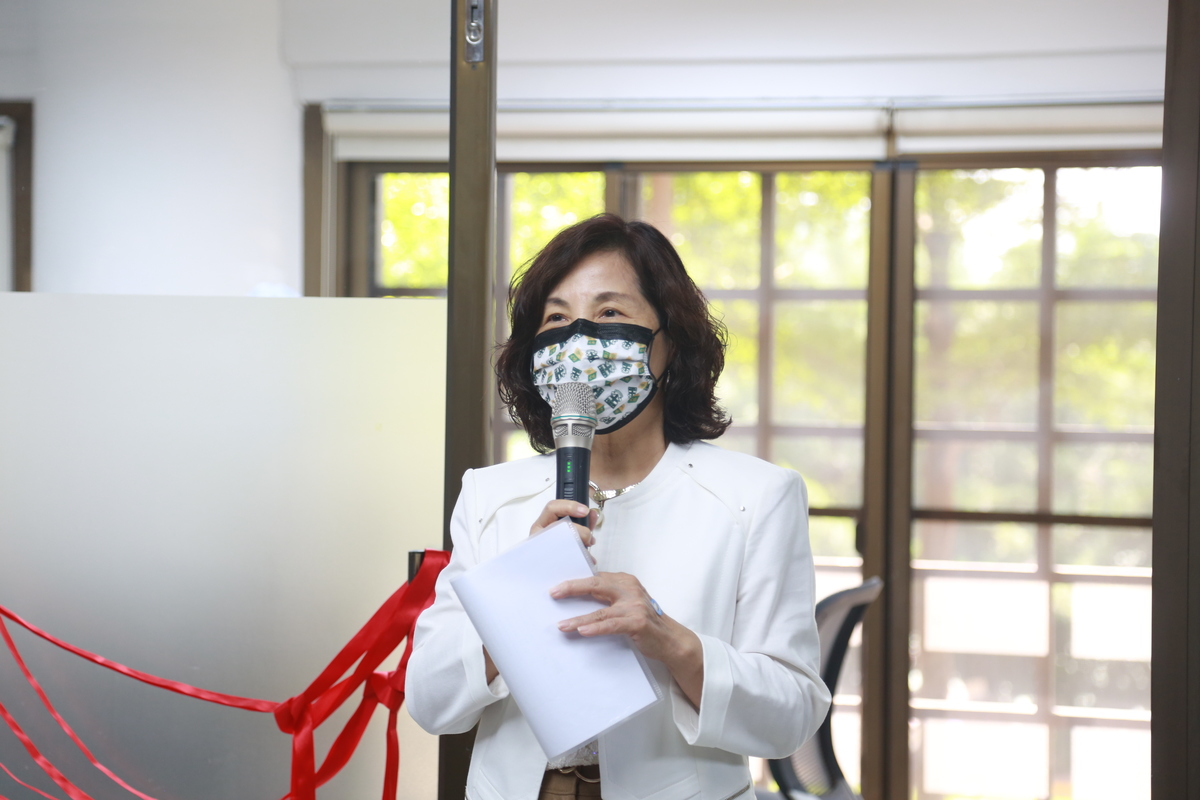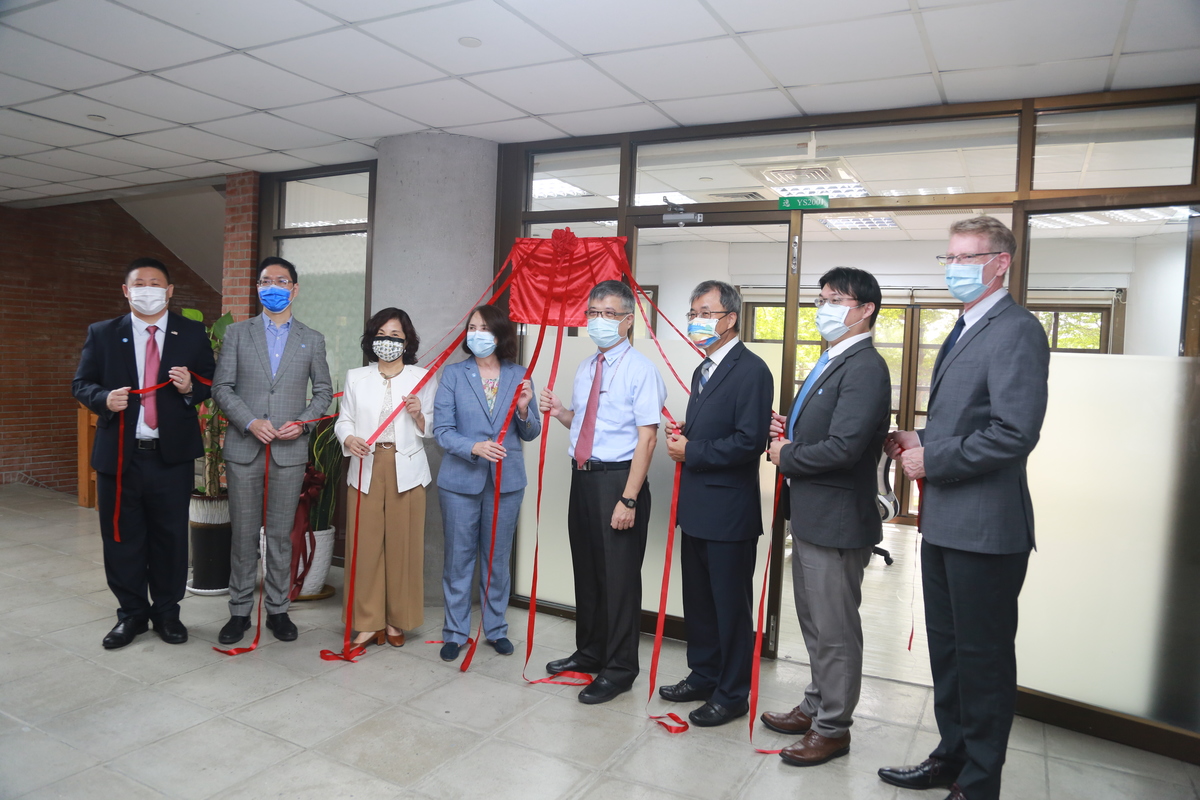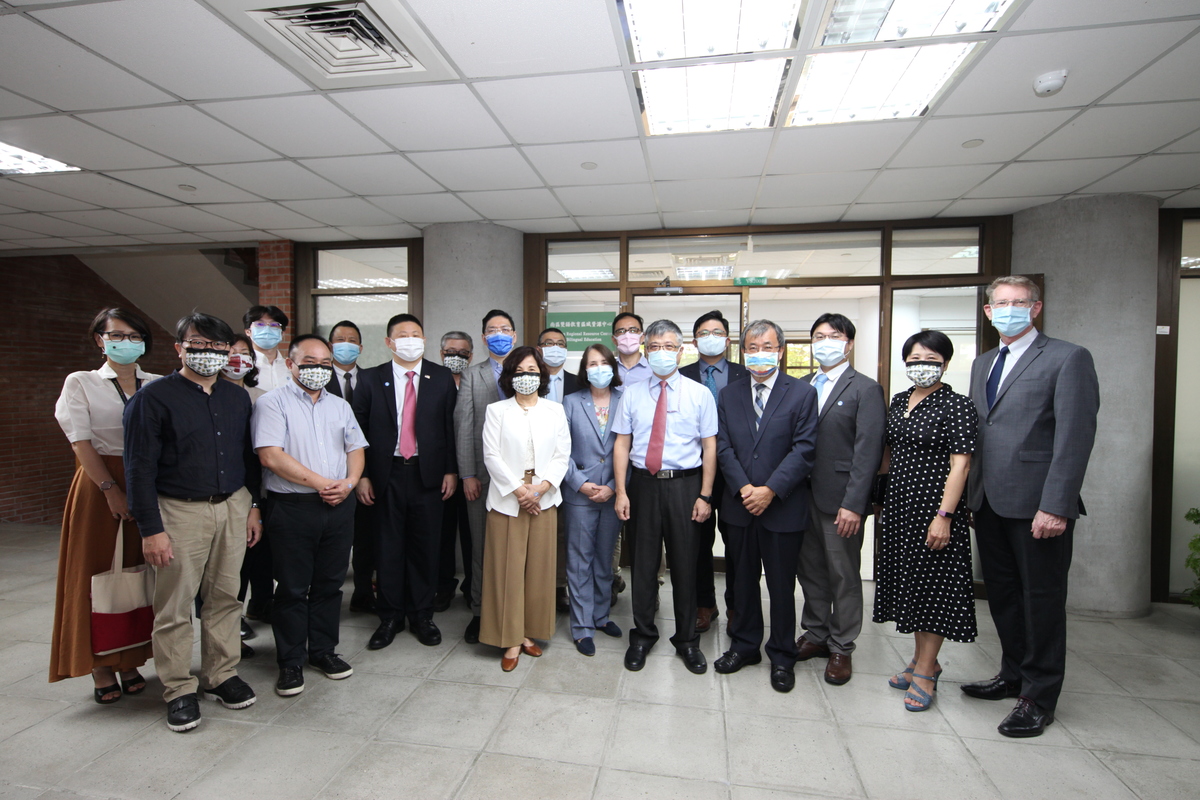 2021-09-27
The first Regional Resource Center for Bilingual Education was unveiled on September 27 in a ceremony at National Sun Yat-sen University (NSYSU). The Center was initiated by the Ministry of Education (MOE) after the U.S.-Taiwan Education Initiative – Bilingual Education Symposium jointly organized by MOE and American Institute in Taiwan (AIT) on March 29 of this year at NSYSU. NSYSU and Wenzao Ursuline University of Languages (WZU) will work together to assist 14 universities in Kaohsiung, Pingtung, and Taitung in improving teaching in English.
The participants of today's ceremony included representatives from the MOE, AIT, NSYSU, WZU, Fulbright Taiwan, and the Education Bureau of Kaohsiung City Government. NSYSU President Ying-Yao Cheng said that NSYSU has been preparing for the Center right after its announcement in March and started reaching out for resources. MOE's Deputy Minister, Mon-Chi Lio, remarked that the MOE has selected 4 universities and 41 colleges for the Program on Bilingual Education for Students in College (BEST). He thanked the AIT and Fulbright Taiwan for supporting training opportunities such as US State Department's Online Professional English Network (OPEN) Program and Fulbright Specialist Program, Fulbright English Teaching Assistant (ETA) Program. The Center also cooperates with the British Council for the Certificate in EMI Skills Program offered by Cambridge Assessment English.
The Southern Regional Resource Center for Bilingual Education is located on the 2nd floor of the Sun Yat-sen Hall at NSYSU. In addition to being dedicated to the EMI (English as a Medium of Instruction) and Mandarin teacher training, the Center will be joined later by another MOE project for universities to assist primary and middle schools in building an English immersion environment.
President Cheng added that NSYSU had been granted by the Ministry of Foreign Affairs (MOFA) for the Taiwan-Europe Connectivity Scholarship. With the special scholarship, many European students are granted entry to Taiwan, despite the current border restriction, and now a total of 63 students are taking their exchange studies at NSYSU. These students will be encouraged to take training courses and join the English immersion program in primary and middle schools, as part of the effort to enhance pupils' English abilities and helping Taiwan become a bilingual country by 2030.