First speaker from NSYSU community on TEDxNSYSU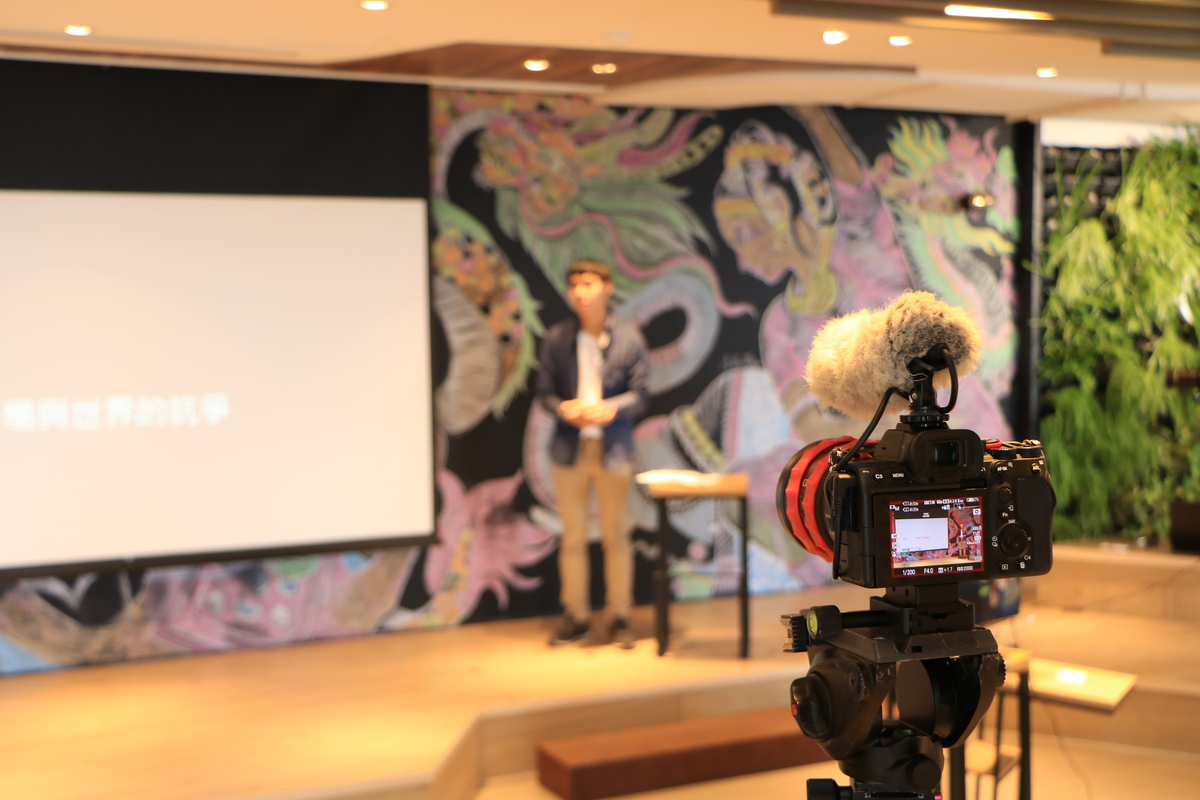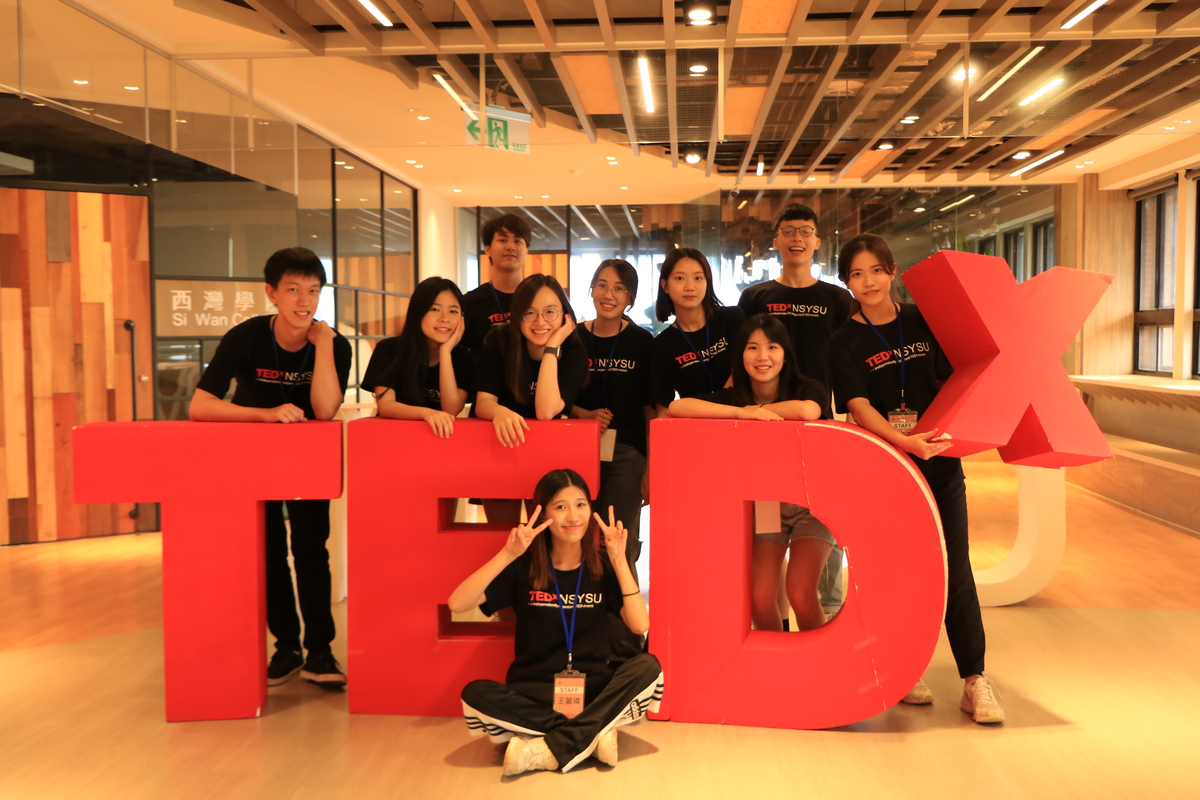 2021-10-06
(Report by student journalist) Tian-Hao Liu, a student of NSYSU Department of Chinese Literature, distinguished himself in the multi-stage selection and was chosen to give a speech for the annual conference of TEDxNSYSU. He presented his experiences of failure and what he learned from them – "one needs to face one's feelings squarely". "Good ideas are to be presented on stage", said the curator of the annual conference Wen-Chen Tsai. The TEDx speakers lineup is not limited by status or traffic. Anybody with ideas worth sharing will be invited on stage.
TEDxNSYSU annual conference broke the practice of inviting only outside speakers and, for the first time, launched a competition on campus to select speakers from among students. Tian-Hao Liu won the opportunity to speak on stage as a non-professional speaker in an audition in January thanks to his humanistic charisma and a speech resonating with the audience – "Hello, Millennials", sharing insights on what he learned from two failures.
Liu mentioned that in the past, he stopped writing and started preparing for the transfer entrance exam as his parents questioned his future as a graduate of Chinese Literature. When preparing for the exam, he felt at loss, and in the end, he failed the exam altogether. This made him even more determined to pursue what he loves: he came back to writing, worked hard and in the end, was recognized with Hong Kong Youth Literary Award. He also shared his experience of attending a windsurfing course, when he kept on falling into the sea and choking with water. During class, he noticed his coursemates losing their balance and falling into the water just like him and realized that what he should do is to relax and let his life jacket perform its function. This experience taught him to trust his own feelings, just like he trusts his life jacket; in this way, the failure won't allow him to drown.
The curator of the annual conference, Cheng-Chun Tu said that TEDxNSYSU chose "Hello" as the main theme of the conference, hoping that the speakers, by sharing their personal experiences, would encourage the audience to confront obstacles in life with courage. This year, the event was held online because of the pandemic. For the audience's excellent online experience, the team not only contracted a professional cameraman to pre-record the speech but also prepared a pixel-style game on Gather.town to add a fun touch to the event.
The conference speakers' lineup, besides Tian-Hao Liu, included industry experts who gave 18-minute talks: Nana and Deeksha Sharma who gave an analysis of the causes of loneliness, Ho Chao-ti and Ching-Fang Hsu who shared insights concerning work and study, Chien Shann, Ani Hsieh, and Shan-Liao Huang who shared their experiences on breaking social values and labels.
(Edited by Public Affairs Division)
Note:
TEDxNSYSU fanpage: https://www.facebook.com/TEDxNSYSU.tw
About TEDx | x = independently organized events
TEDx is a local, independently organized program that brings people together to share experiences and ideas worth spreading. During TEDx events, the connection between TED Talk videos and the speakers has sparked a deeper connection and discussion. These local organizations have been named "TEDx", with "x" standing for independently organized TED events. TED Talks provide a basic guidance for TEDx programs, but each TEDx event is still self-organized (though subject to certain rules).
About TED
TED is a nonprofit devoted to spreading ideas, usually in the form of short, powerful talks (18 minutes or less) by present-day thinkers and practitioners. Most of these talks take place at the annual TED conference in Vancouver and are available for free at TED.com. TED speakers include: Bill Gates, Jane Goodall, Elizabeth Gilbert, Richard Branson, Nandan Nilekani, Philippe Starck, Ngozi Okonjo-Iweala, and Daniel Kahneman.
As a "nonpartisan foundation", TED's ideas and actions include TED.com, where a new dialogue video is published every day, TED Translators Program that gathers thousands of volunteers from around the world to help translate the content and provide captions and interactive videos, TED-Ed, conducting educational initiatives, TED Prize, awarding millions of dollars each year to fund outstanding individuals with a vision to impact the world, TEDx, providing licenses to thousands of individuals and groups around the world to host TED talks locally, and TED Fellows Program, selecting innovators from around the world to expand the impact of their unusual projects and events.