NSYSU, PwC sign MOU to cultivate CSR talents and promote industry sustainability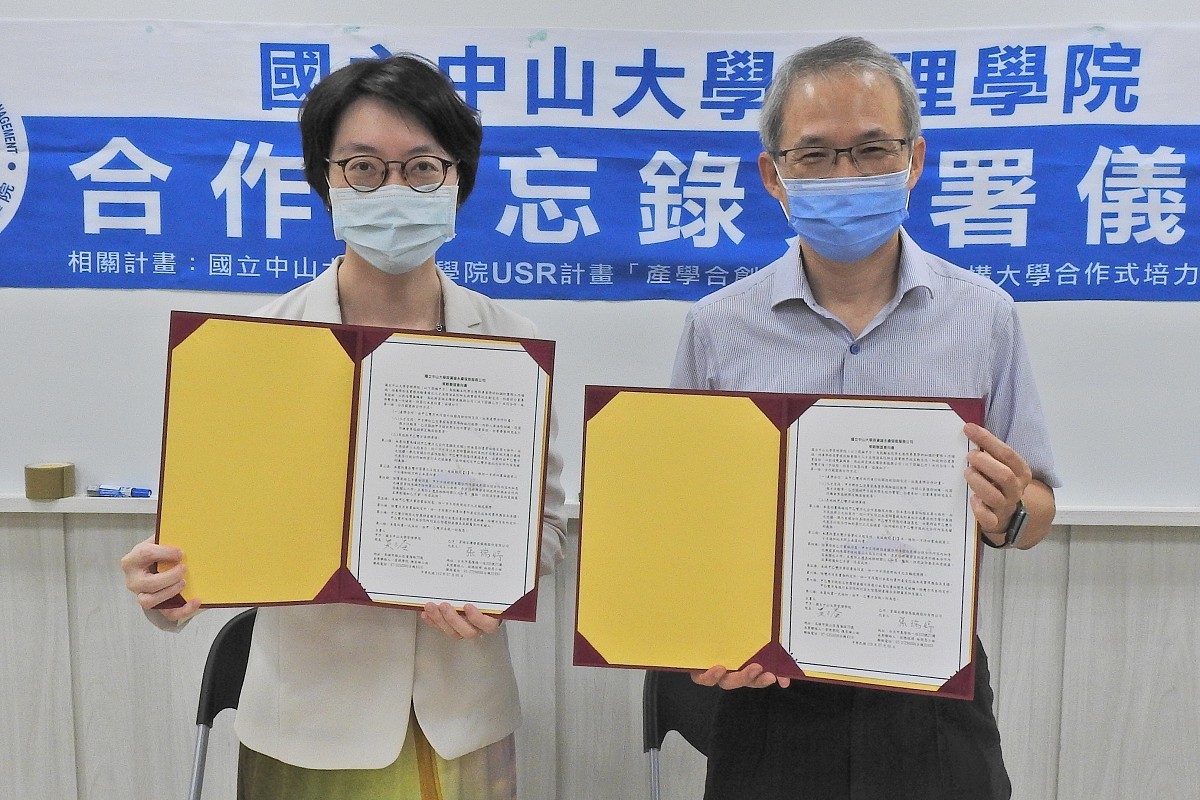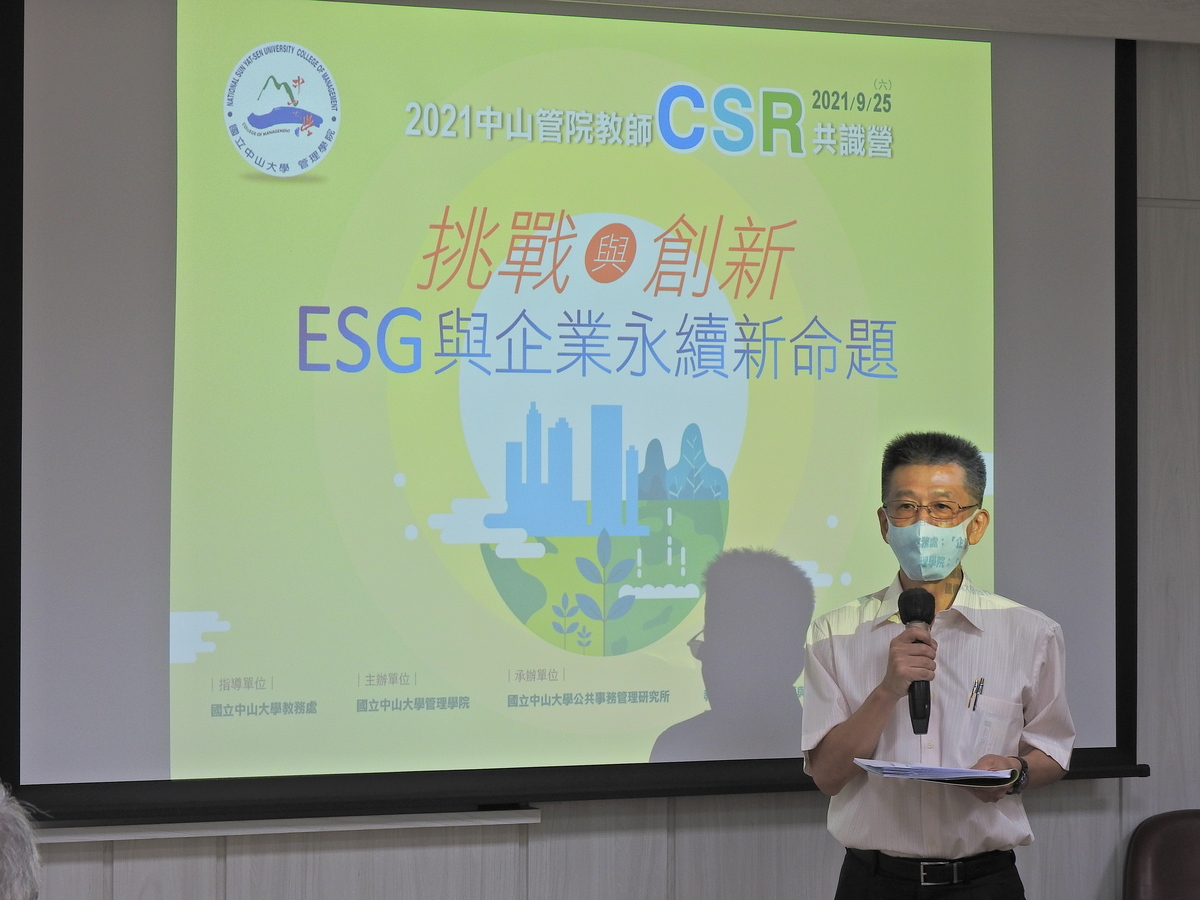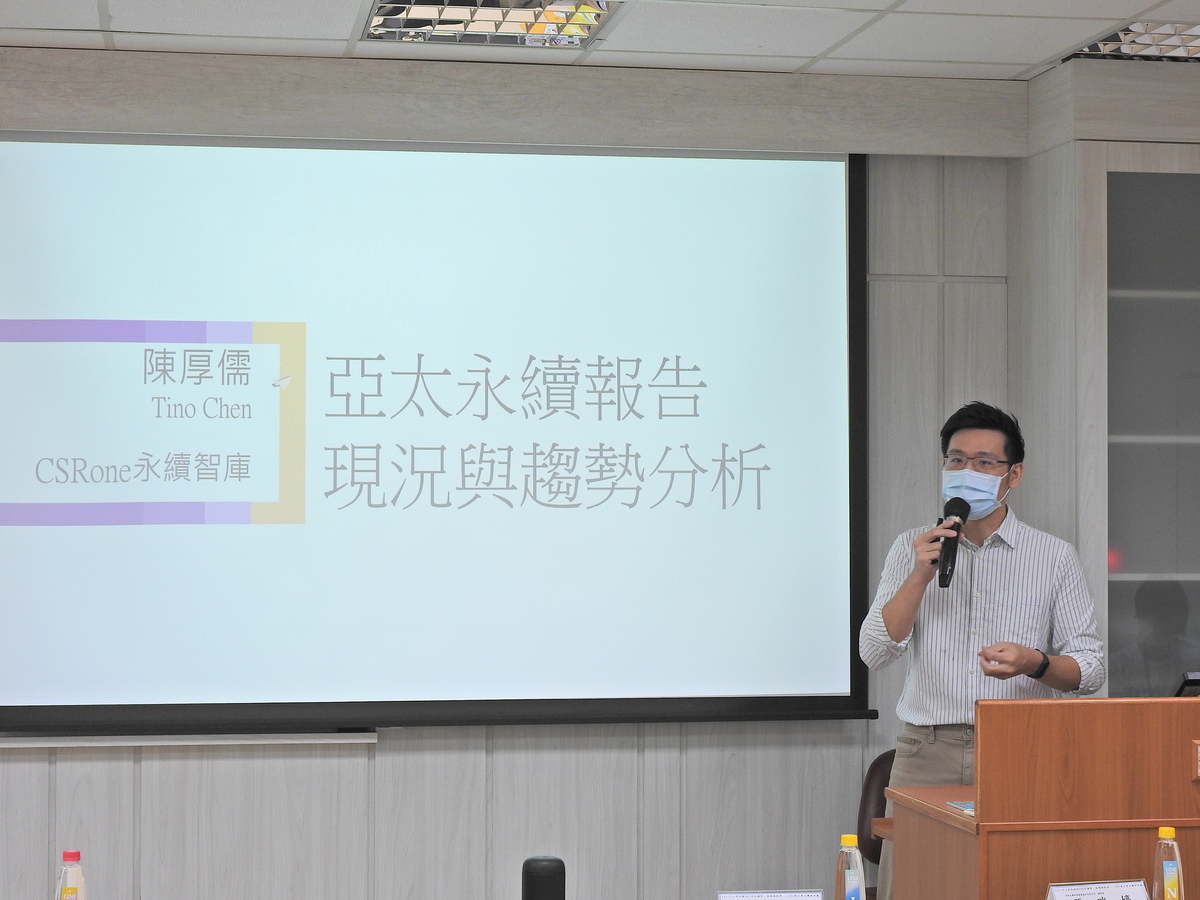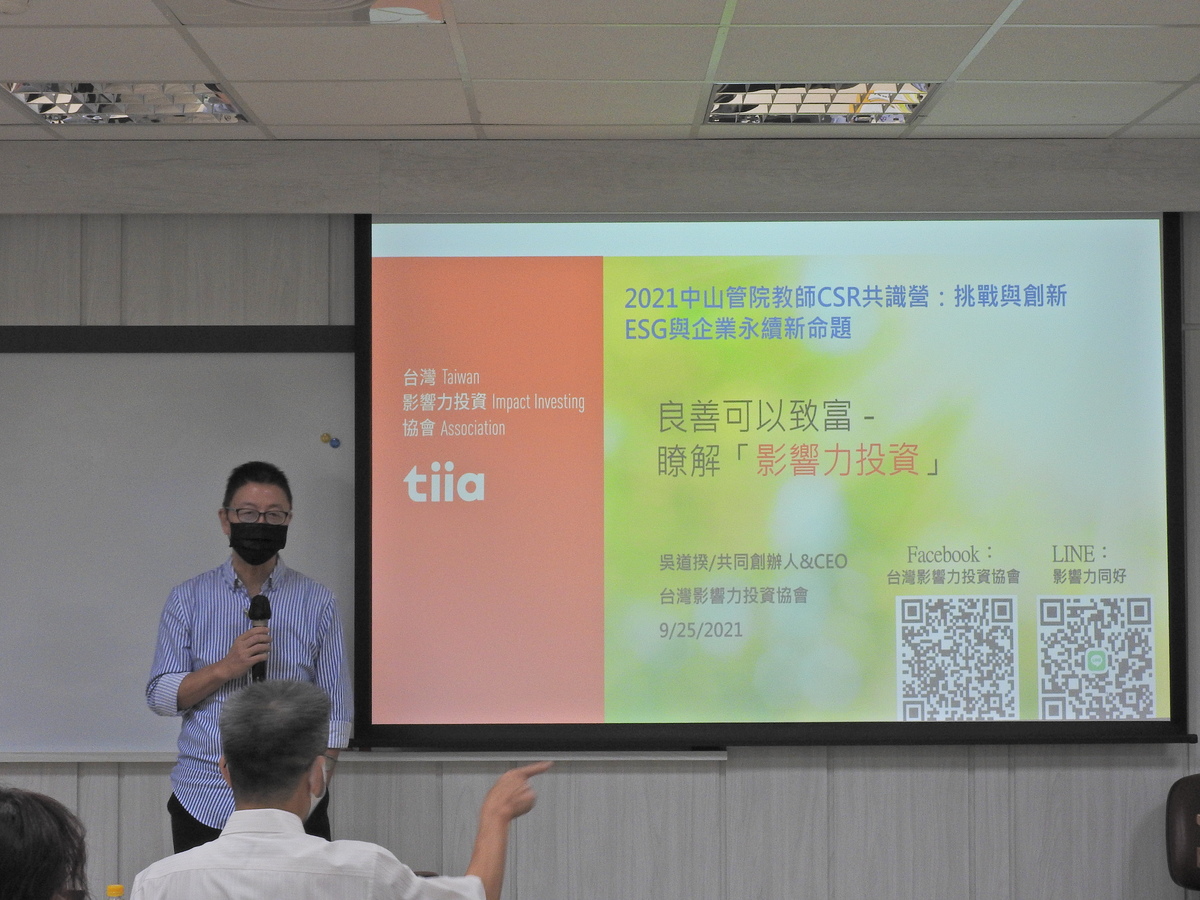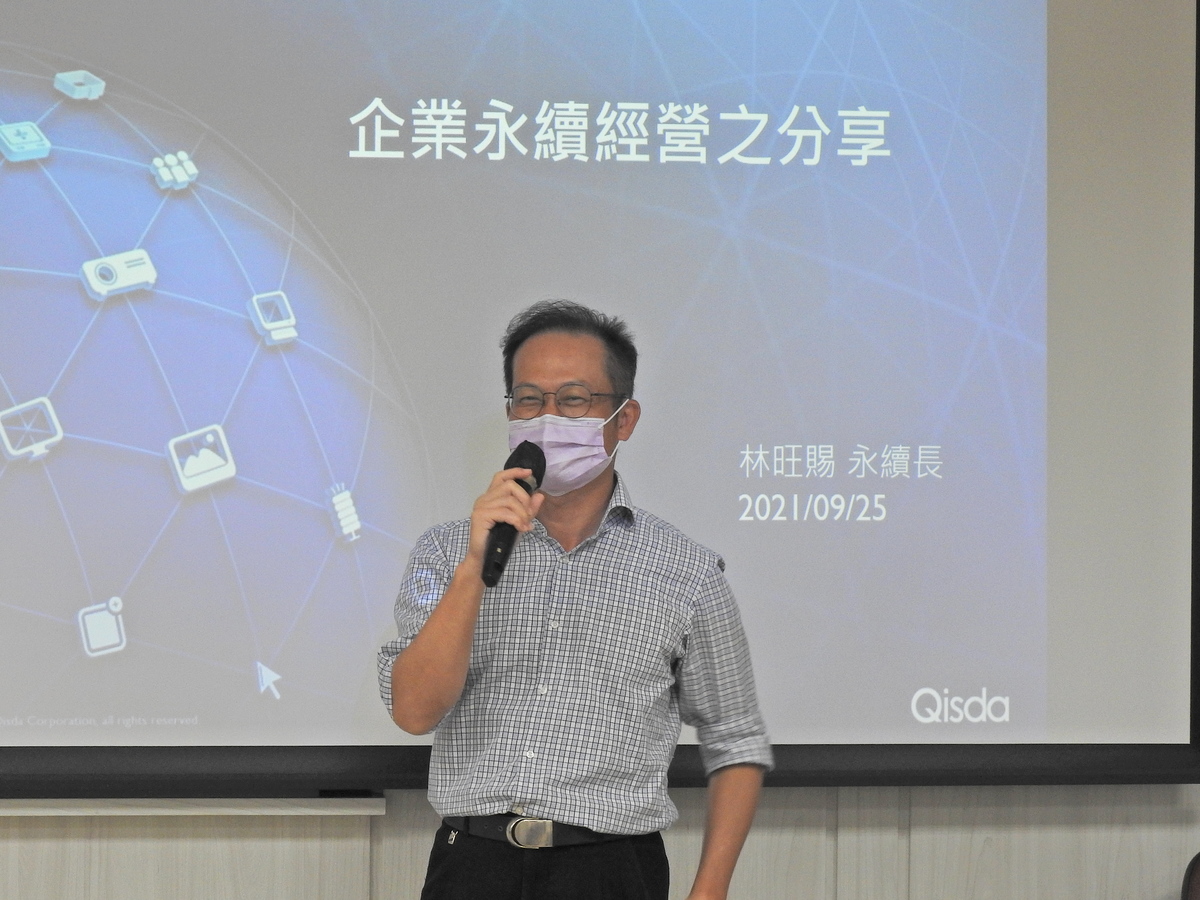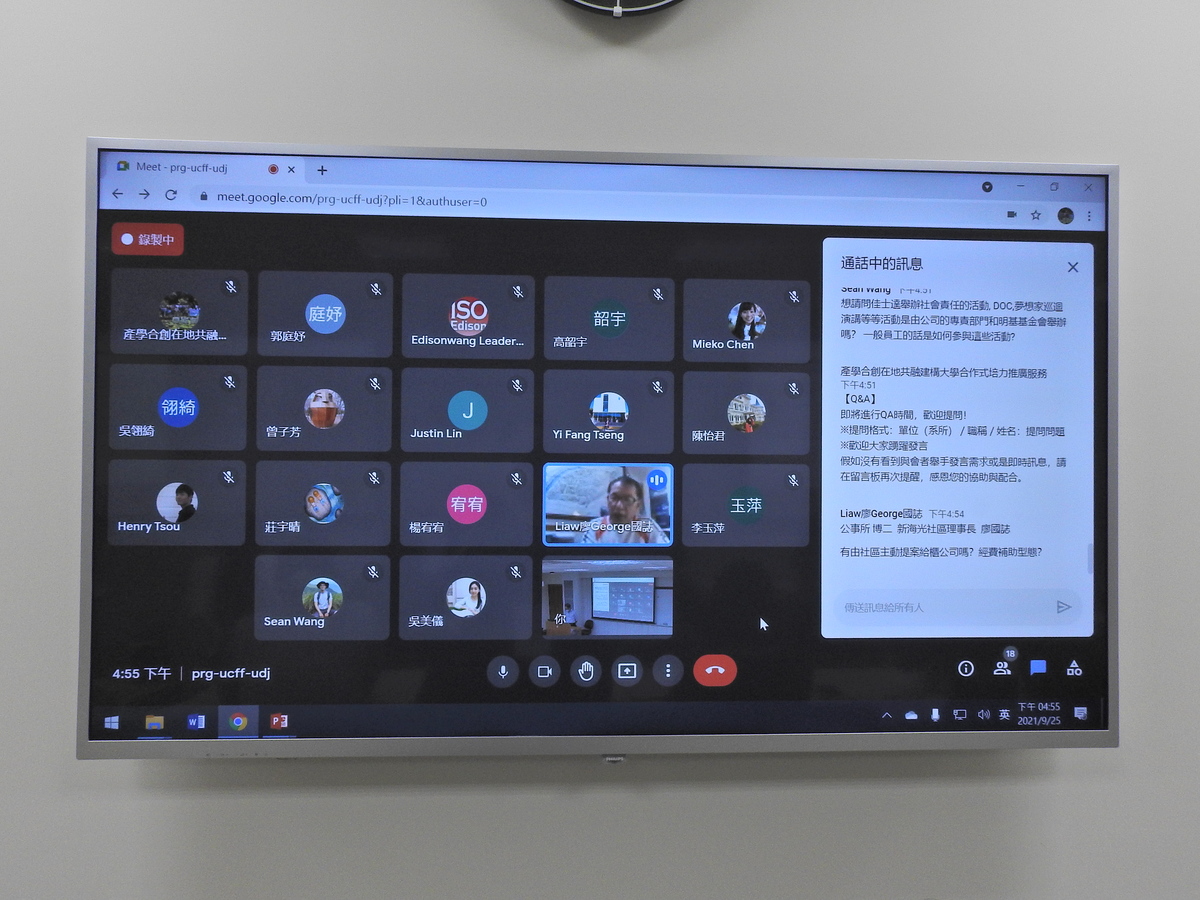 2021-10-12
(Provided by Institute of Public Affairs Management) As the trend of sustainability continues, the Financial Supervisory Commission put forward the "Corporate Governance 3.0 -Sustainable Development Roadmap", announcing that corporate social responsibility (CSR) is now entering a new stage, incorporating environmental, social, and government (ESG) aspects for a truly sustainable management model. NSYSU's Corporate Sustainability and Regional Revitalization Co-Learning Program implementing the Higher Education SPROUT Project of the Ministry of Education organized the 2021 NSYSU College of Management CSR Camp for Faculty, inviting the Director of CSRone Tino Chen, President of PwC Sustainability Services Jui-Ting Chang, Co-founder of Taiwan Impact Investing Association Dao-Kwei Wu, and Director for Sustainable of Qisda Corporation Wang-Tzu Lin to share their thoughts on CSR trends and issues.
The event was conducted both on-site and online with a total of 63 participants, including 12 teachers and 34 students from NSYSU, as well as members of the public and corporate circles. The event aimed at enhancing the exchange between academia and the industry and understanding the trends development in sustainability, which is conducive to further development of sustainability projects and courses at NSYSU.
The College of Management and PwC Sustainability Services have signed a Memorandum of Understanding on industry-academia cooperation in a ceremony, putting the seal on their continuous efforts in the cultivation of CSR talents and the sustainable development of the industry. Dean of the College of Management San-Yih Hwang pointed out that PwC has been playing a key role in sustainability issues in Taiwan, providing comprehensive and effective counseling concerning international trends and regulations. He said that he hopes that the cooperation with PwC will help further align the College curriculum with international standards. President of PwC Sustainability Services Jui-Ting Chang said that sustainability has already become a globally important issue and that she hopes that by cooperating with NSYSU, she can attract talents with fresh ideas to PwC. Associate Dean of the College of Management Jui-Kun Kuo mentioned that the immense variety of sustainability issues requires interdisciplinary talents with interprofessional skills. The University's business management internship program will be further cooperation with PwC; teachers are asked to recommend students to participate in the program to nurture students' future employability.
NSYSU College of Management Teacher Consensus Building Camp for Faculty has been organized for the second time, and is in line with CSR-related courses organized at NSYSU; it encourages faculty members to respond to sustainability issues. CSRone and PwC Sustainability Services provided a reference of international regulations on the financial risks associated with climate change impacts by Sustainability Accounting Standards Board (SASB) and Task Force on Climate-Related Financial Disclosures (TCFD), revealing the international trends and changes in sustainability issues. Director of CSRone Tino Chen said that there are considerable limitations in the implementation of international sustainability targets and that this requires long-term commitment and efforts and top-down corporate leadership to implement the sustainability blueprint into corporate culture. President of PwC Sustainability Services Jui-Ting Chang added that in the future, businesses must combine environmental and social factors with profitability. The Taiwanese government is now discussing sustainability planning standards, expected to be announced by the end of this year.
Participants both on site and online engaged in a heated discussion. Professor Pao-Lien Chen from the Institute of Human Resource Management raised the question of recruiting environmental studies talent considering the problem of climate change; Professor Cong-Min Peng of the Department of Business Administration discussed the strengths of the financial industry in sustainability; Guo-Jyh Liaw – Chief of Haiguang Village, Fengshan District, Kaohsiung City, wanted to understand how enterprises can promote social responsibility in the community; and Ching-Chih Hsieh, a specialist from Jiu Zhen Nan, gave a personal account as a member of the sustainability department and asked the speakers how to internalize the promotion of sustainability changes in the enterprise's DNA.
Co-founder of Taiwan Impact Investing Association Dao-Kwei Wu said that nowadays a growing number of people are focusing on ESG investment and that many companies are incorporating ESG investment into their business models to succeed and survive. Just as Director for Sustainable of Qisda Corporation Wang-Tzu Lin said that in the face of sustainability issues, companies should look for transformation opportunities with limited resources and managers should choose those to take and invest resources in people who are willing to make changes for the company to progress towards sustainability.
(Edited by Public Affairs Division)